Need I say that beauty to me starts in the kitchen?
As I'm sure you all know by now, I'm a firm believer in the power of beauty foods so it will come as no surprise to you that in response to the constant hair care interrogation I'm under (which is funny to me cuz I'm a lot more obsessed about food than I am about my hair care routine ;), the answer is always the same: it's all about proper nutrition. So there you go, these are the top 5 hair beautifying foods I swear by to feed my mane.
Oh and they each come with a drool-worthy companion recipe. Talk about a win-win!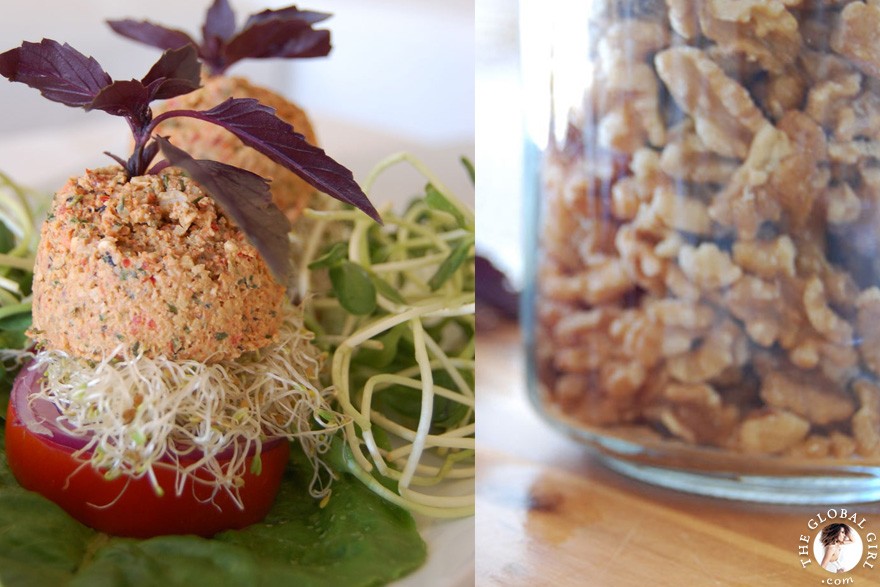 Walnuts
Beauty nutrients: Biotin, Omega-3 fatty acids, Copper and Zinc
Featured recipe: Juicy Raw Vegan Burger

Walnuts are by far my favorite nuts (because they promote liver detox) so I'm always keen on using them in my recipes and they so happen to be pretty awesome in the hair department as well. They're rich in hair-growth promoting omega-3 fatty acids as well biotin (biotin deficiency has been linked to hair loss). They're also high in copper which preserves gorgeous hair color and shine.