Photography and Recipes by Ndoema
A Week's Worth of Raw Mexican
Ingredients
I'm actually flying to Mexico in a few hours! It wasn't at all in my plans. Kind off a sudden decision. I heard the call, snatched a flight and adiós! You can find clues to where I'm headed in this series of pics (more specifically pics 3, 8 and 12 from the top). Spontaneous travel is my all-time favorite. There's something about going with the flow that makes room for the most magical moments. For me it's a lesson in optimum living. Trusting my inner guidance and allowing more than doing…
That said, the voracious foodie and lover of Mexican fare that I am is going to be in for a treat! Yum!
I'm well aware of the fact that I've taken ample culinary liberties with these re-mastered Mexican classics but it's for a good cause 😉 They're way healthier than the deep fried, oil-dripping, dairy and gluten-ladden originals. Trust me. But they taste marvelous so you can eat yourself gorgeous with these mouth-watering burritos, nachos, tostadas, tacos and more…
Ok, let's take a look at what's on the raw Mexican menu for next week.
Day 1
Decadent Nachos with Taco "Meat", Guac & Tortillas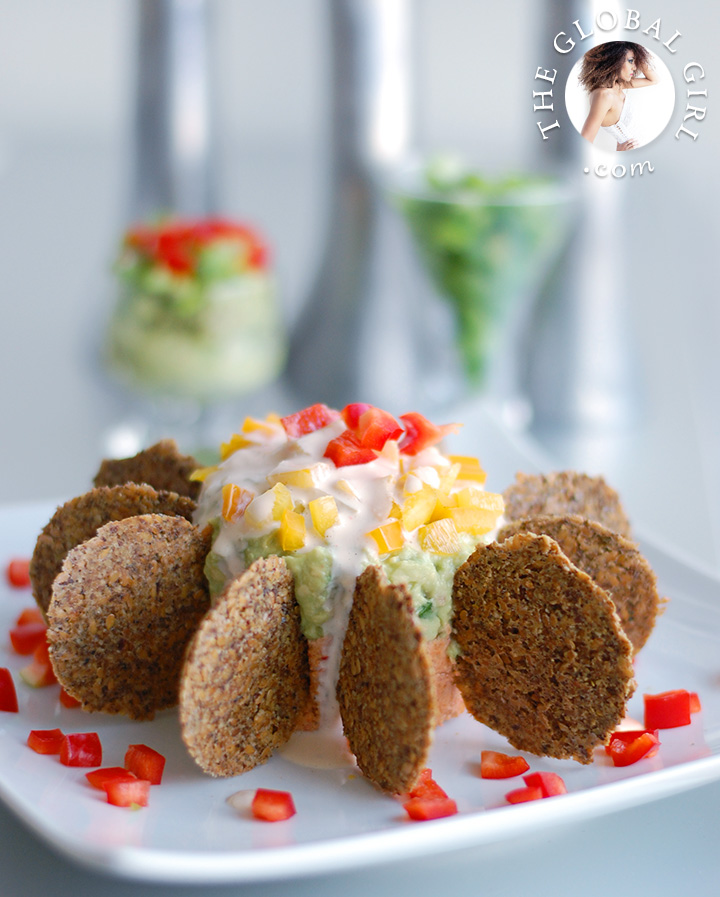 Day 2
Rainbow Walnut Taco Bites in Belgian Endive Boats
Day 3
Super Guac Burrito in Zucchini and Flaxseed Wrap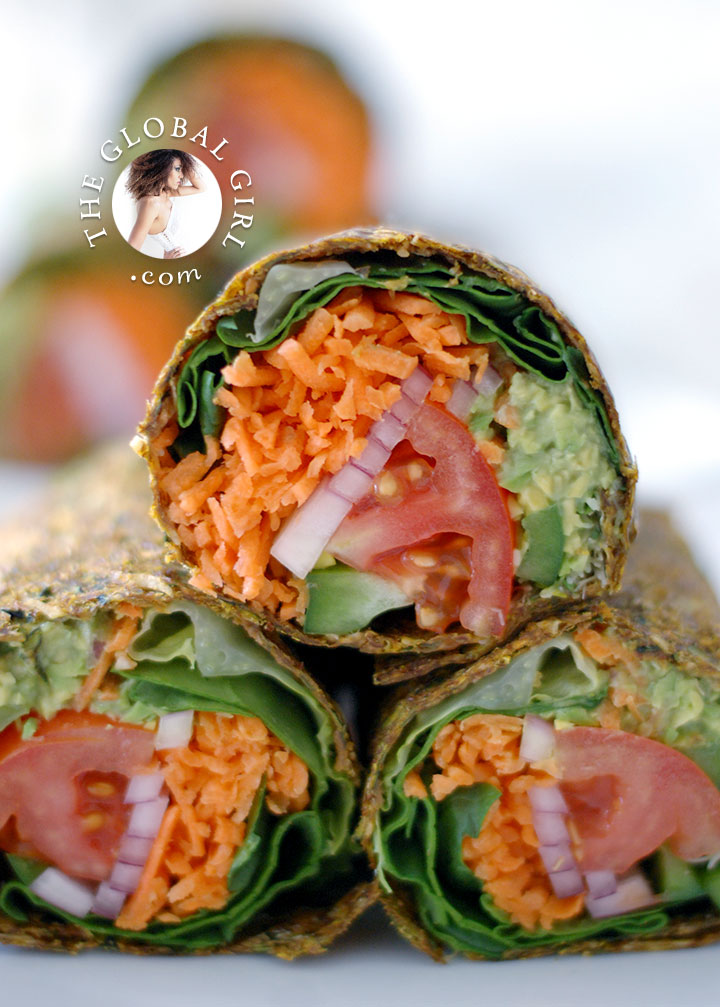 Day 4
Spicy Chilles Rellenos with Chipotle Cheese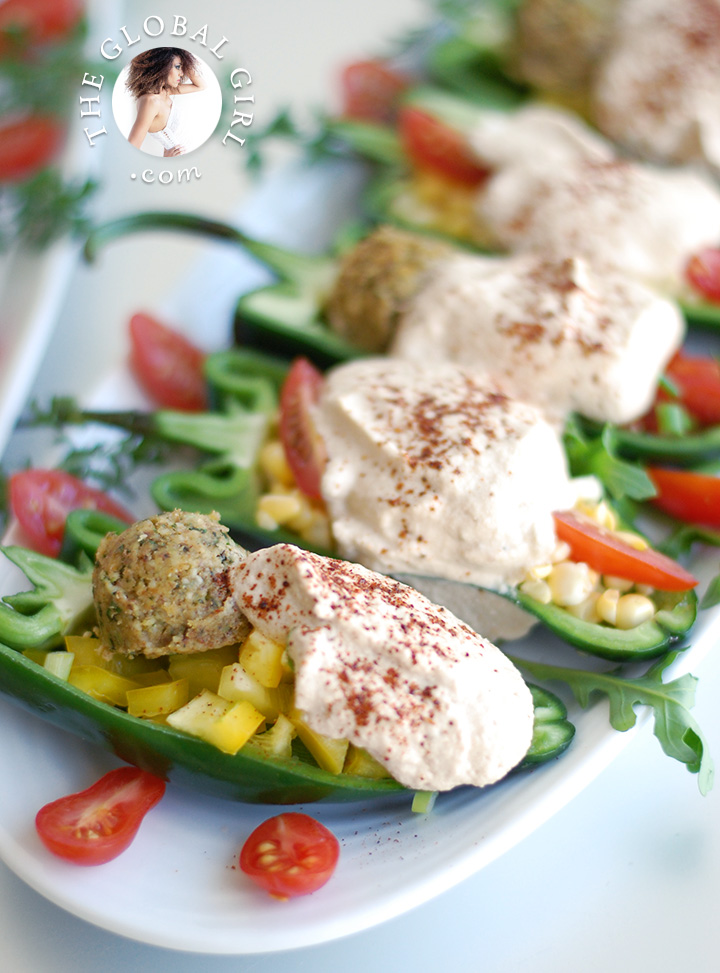 Day 5
No-fry "Refried" Black Bean Tostadas
Day 6
Get-The-Glow Sopa de Elote (Raw Corn Soup)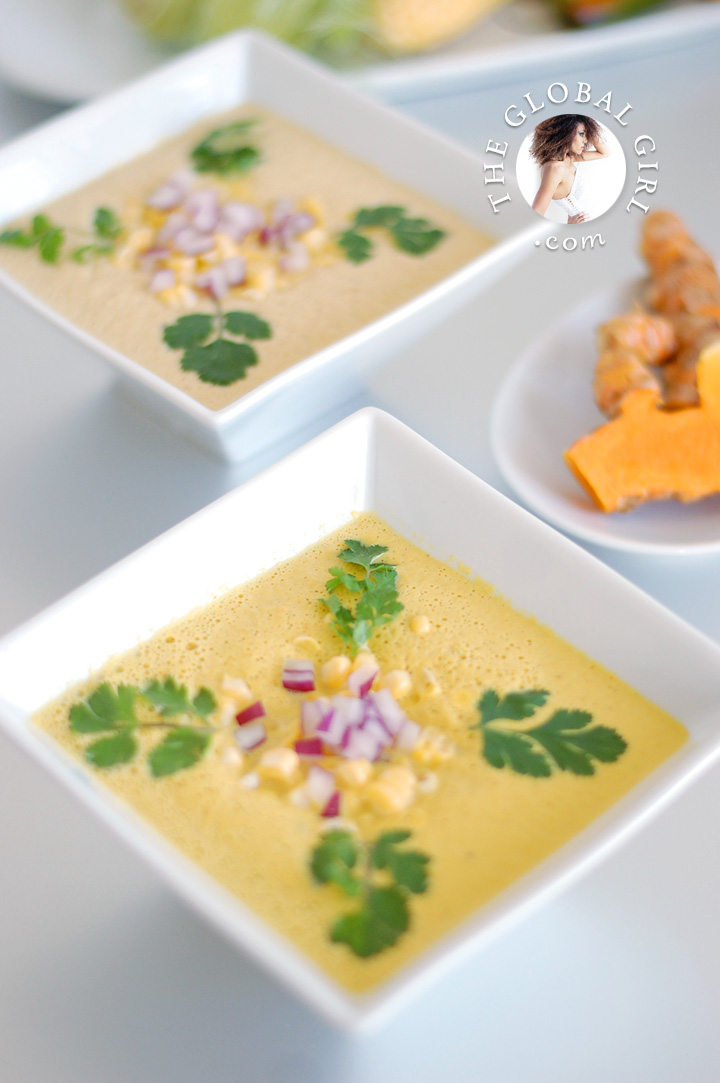 Day 7
Sexy Ceviche with Red Hot Salsa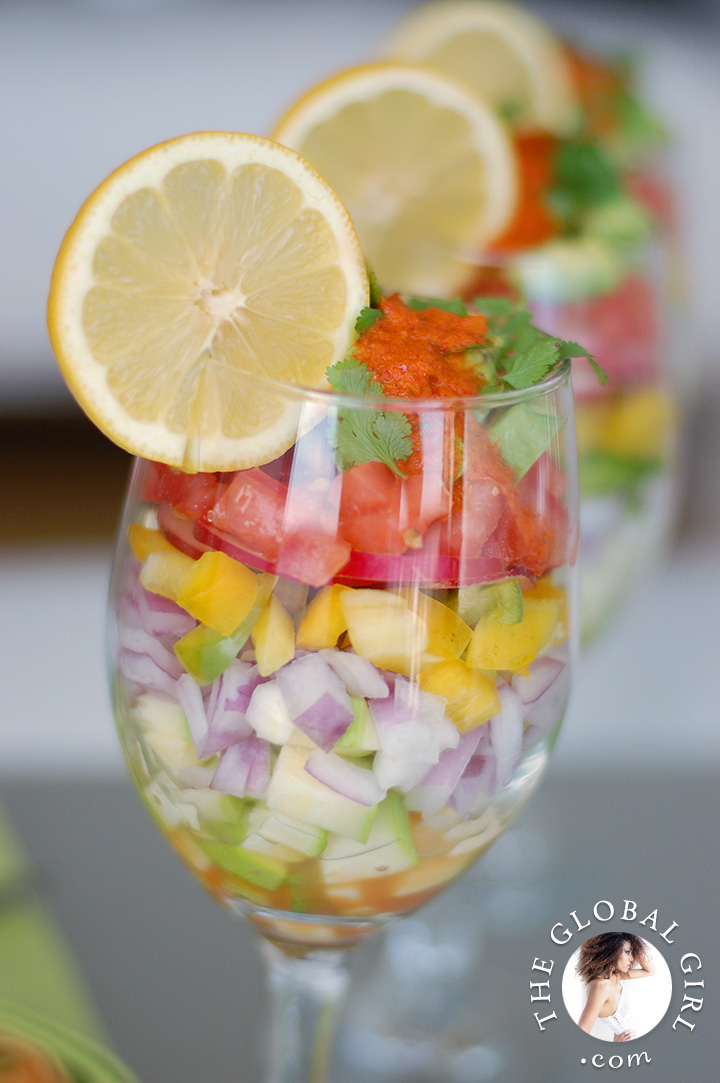 Et voilà!
Hope you enjoyed the visual overview of the raw Mexican treats you're in for. I will be giving more detailed intros (and cool insiders tips) to each of these dishes in the coming weeks so stay tuned!
Ready to take a bite? You can grab your copy of A Week's Worth of Raw Mexican now.
Buen apetito!