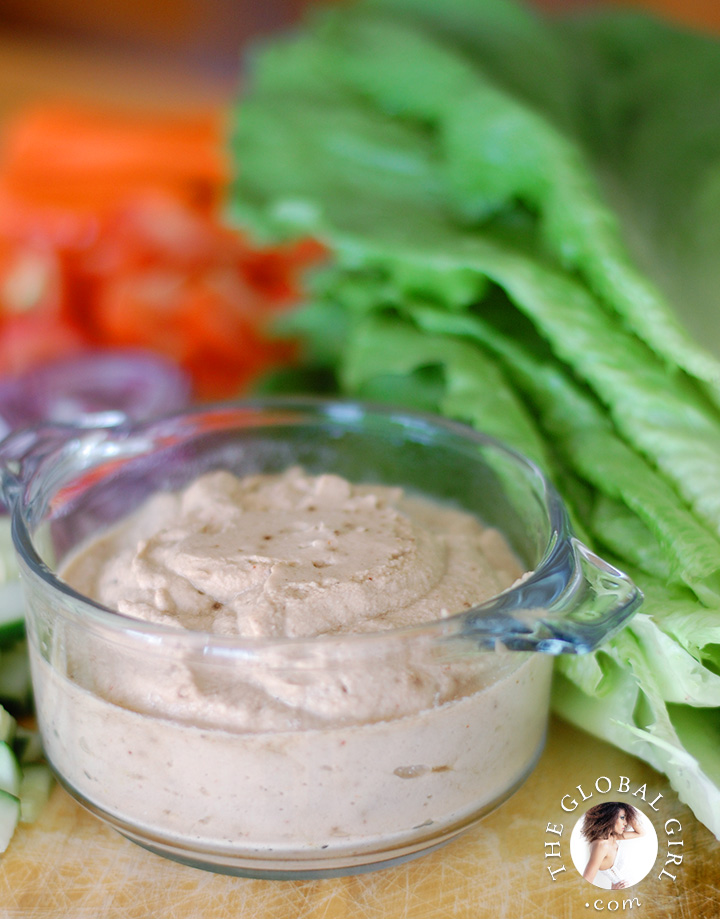 Hello from Mexico! This week it's all about healthy raw Mexican treats. I'm sure you know why 😉
I love this chipotle dip in my decadent raw burrito in lieu of guacamole, in veggie wraps, as an appetizer served with fresh vegetable "chips" and even in my no-rice sushi! Mixing continents in a dish is de rigueur in The Global Girl's kitchen! I know it's unorthodox but more often than not, it works. You should give it a try.

Photography and Recipe by Ndoema
Healthy Raw Mexican Chipotle Dip
Ingredients
INGREDIENTS

2 cups of raw unsalted sunflower seeds
Pinch of Celtic Salt
Juice of half a lemon
1 garlic clove
1 tablespoon of minced red onion
1/2 dried chipotle pepper
1/2 cup of water
Instructions
INSTRUCTIONS

Place all the ingredients in a Vitamix and blend until creamy.
Though it's not compulsory (the dip still tastes awesome), I highly recommend soaking the sunflower seeds overnight and draining them beforehand. Seeds and nuts have high amounts of enzyme inhibitors that interfere with proper assimilation and digestion of proteins and nutrients.
Also, if you can't get your hands on whole chipotle peppers you can use chipotle powder instead but I must warn you, you'll sacrifice a bit on the flavor 😉
Enjoy!