Photography and Recipe by Ndoema
Super Guacamole Burrito (raw & gluten-free)
Ingredients
Free access to this epic raw guacamole burrito recipe has expired. You can now enjoy these delish raw and gluten-free burritos, plus six other mouth-watering raw Mexican recipes in A Week's Worth of Raw Mexican!
---
To tell you the truth, I've been on the most ridiculously insane schedule over the last few weeks. Pulling long hours in post production for our upcoming film, juggling multiple editorial shoots while trying, as best I can, to keep up with the site's exponential growth.
There's a lot of exciting stuff going on but it leaves very little time for things like food and sleep! I'll sacrifice my beauty sleep in the blink of an eye… but food? That's where I draw the line 🙂 So I decided to splurge and take a little time off to concoct these scrumptiously delicious gluten-free raw guacamole burritos.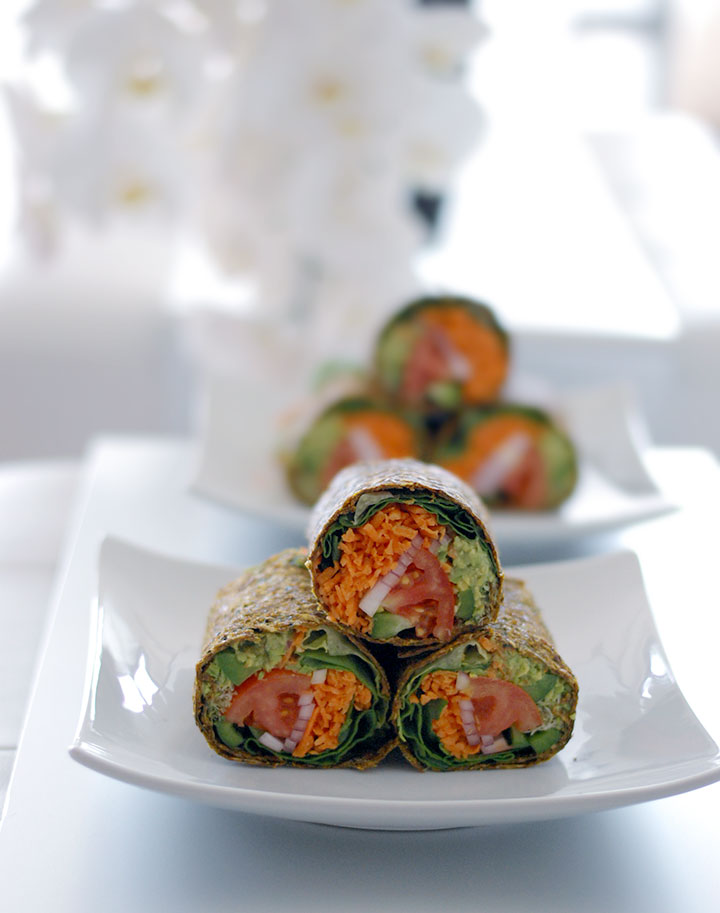 I've been seriously salivating while posting this recipe.