Photography & Recipe by Ndoema
This is an easy, tasty, quickie and taste-bud tantalizing raw vegan sauce you'll love. Of course, anything with avocado is a winner and basil is amaaaazing (hello summer!) so you've got a match made in heaven. As you all know by know I'm a zoodle freak so I'm whole-fully dedicated to coming up with every possible fantabulous (and healthy) way to satisfy my culinary obsession. This chuncky avocado basil sauce is also awesome as a summer dip with fresh'n crunchy raw veggies (think julienned jicama and juicy bell pepper). It also adds richness to a clean superfood broccoli salad and it's insanely delish stuffed in my popular epic raw vegan burrito.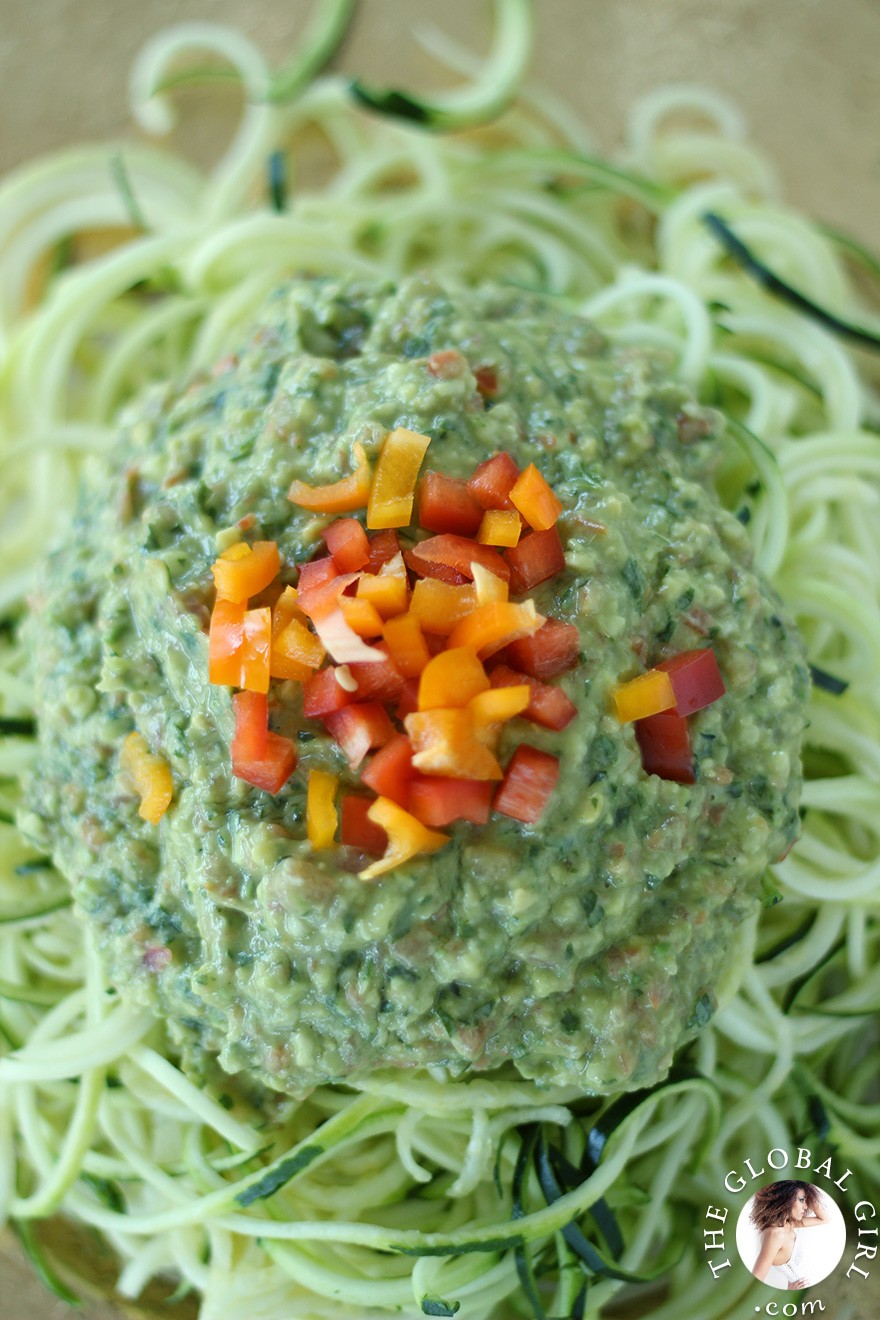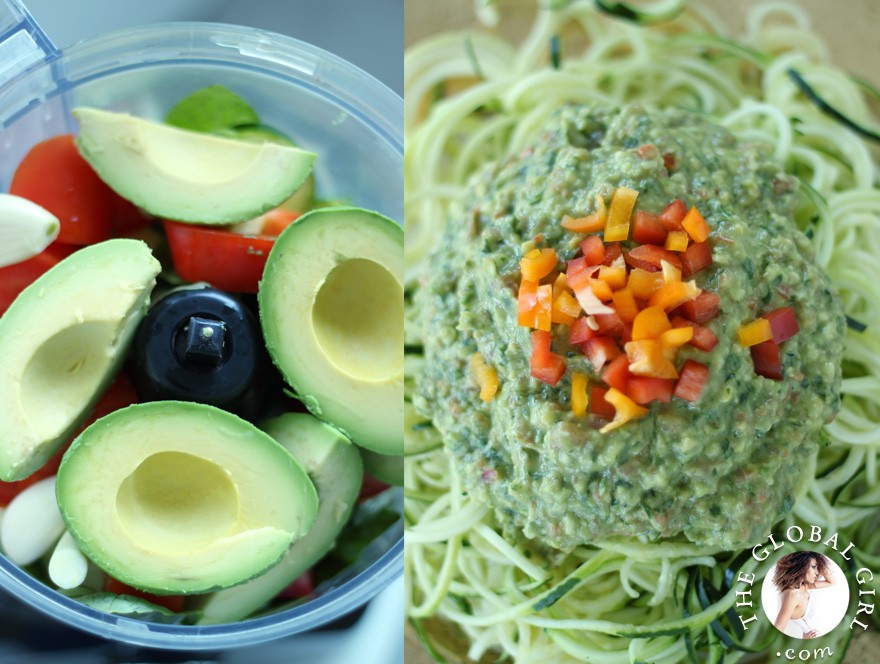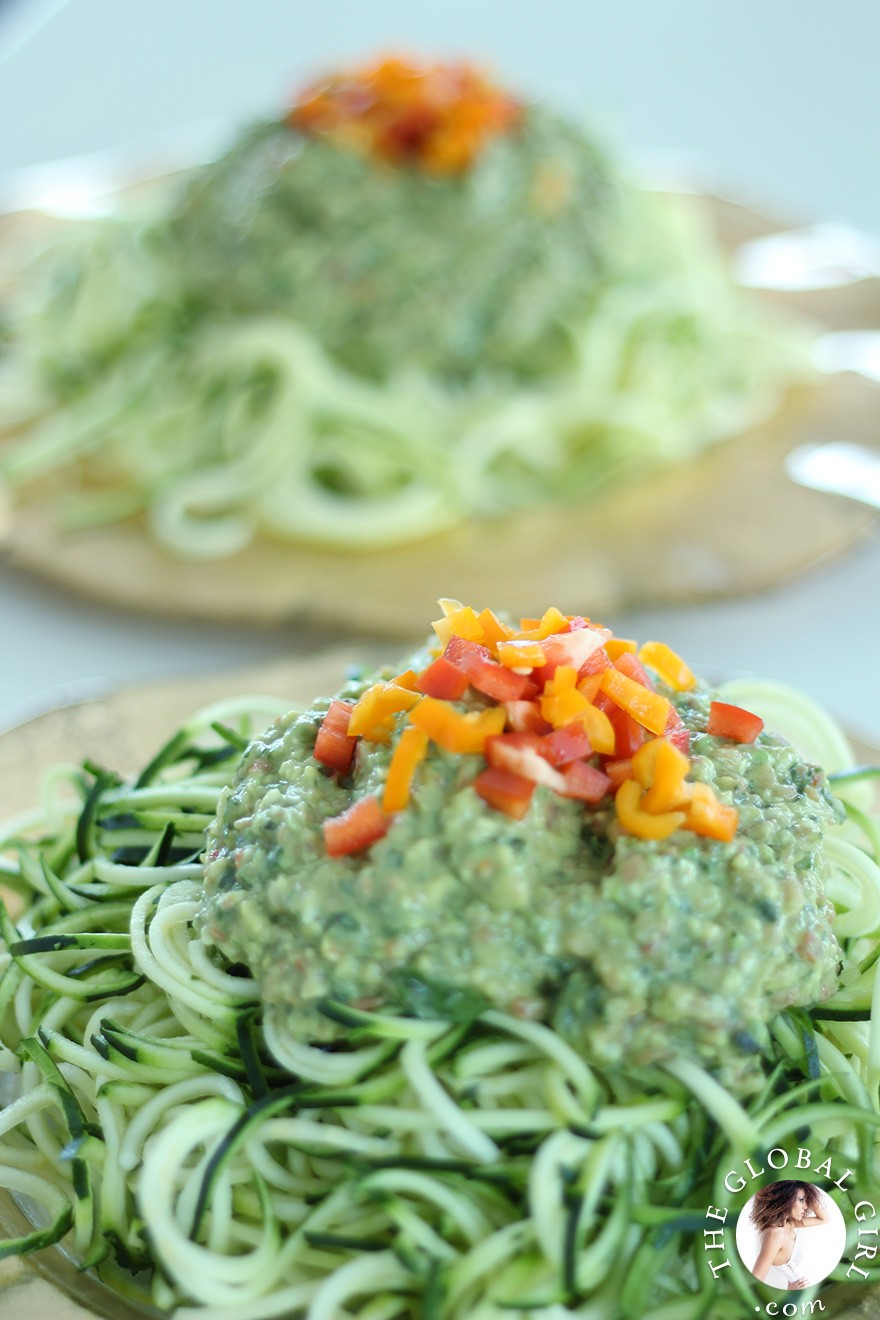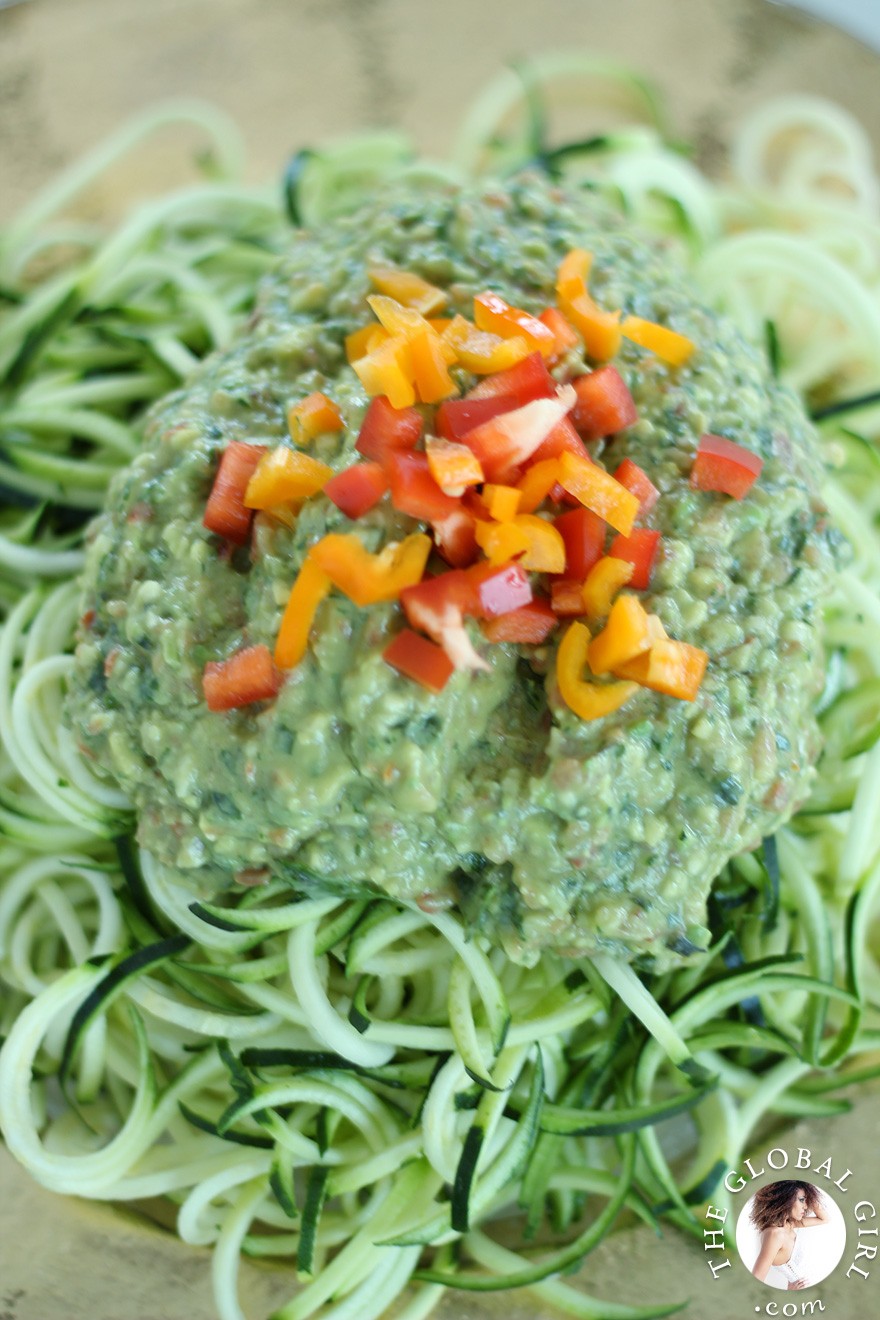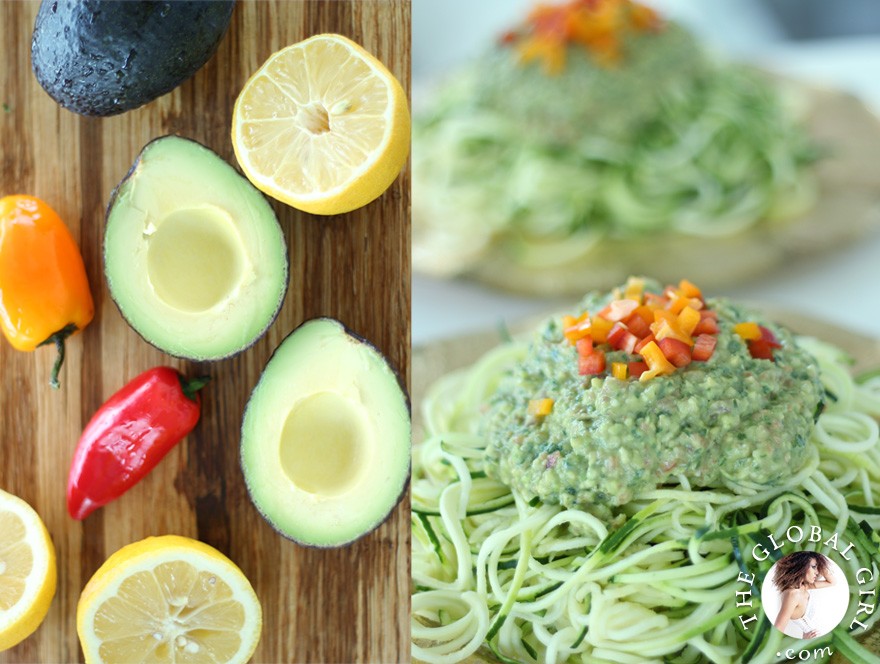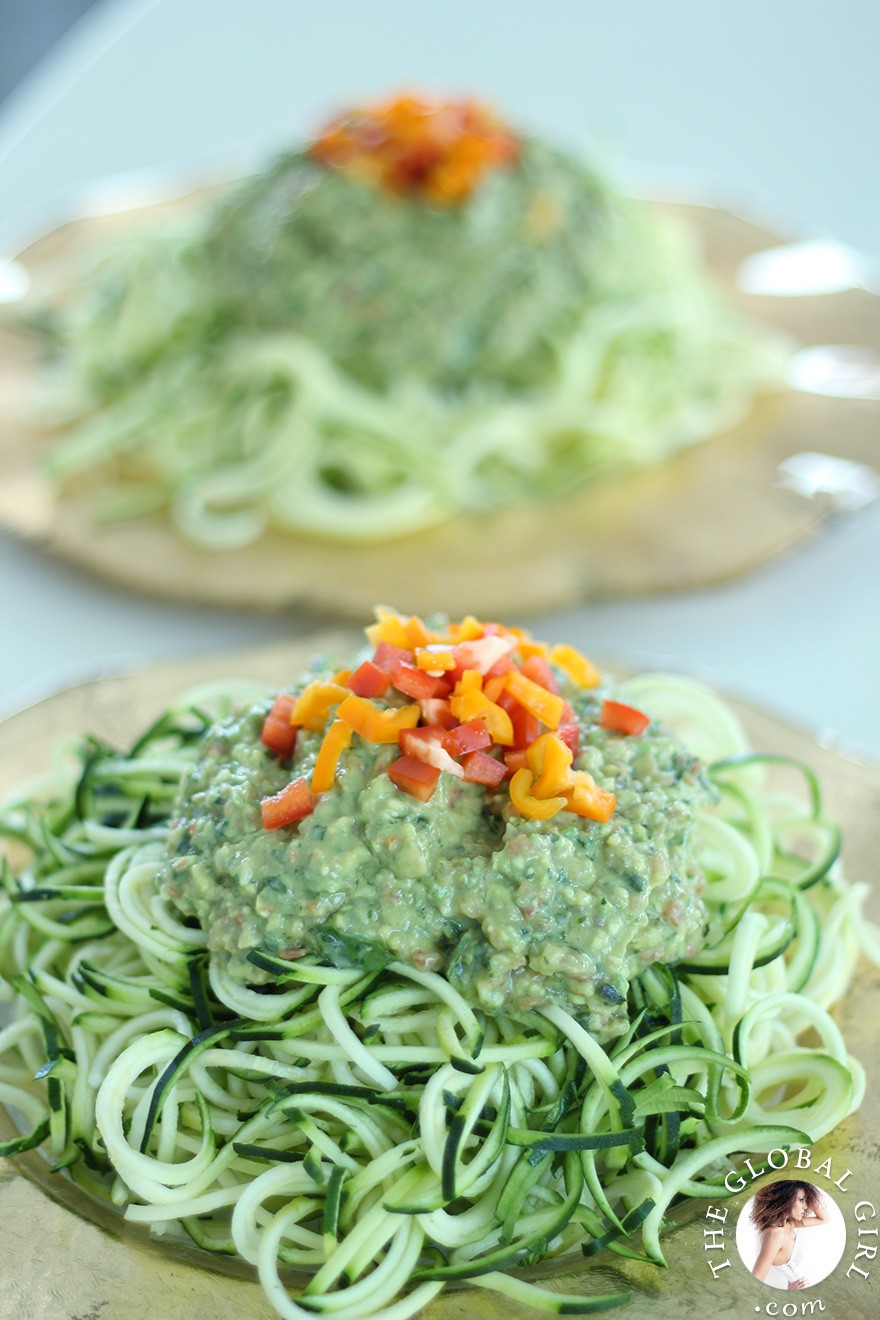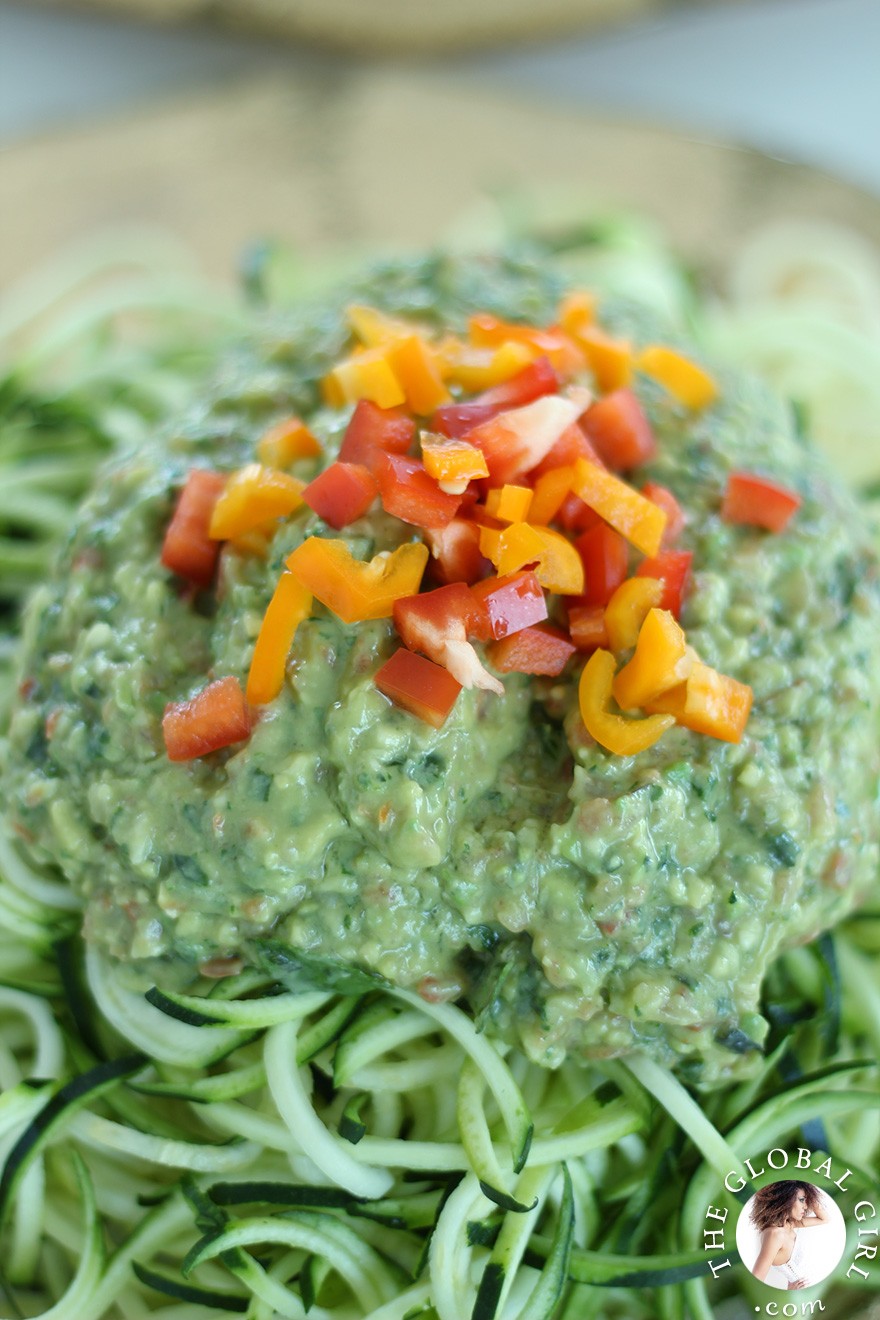 Raw Vegan Avocado Basil Sauce with Zucchini Noodles
Ingredients
INGREDIENTS

1 avocado
1 cup of tightly packed basil leaves
Juice of one lemon
Pinch of Celtic salt
1 large roma tomato
1/2 cup of chopped red bell pepper
Instructions
INSTRUCTIONS

To achieve this hearty chunky sauce consistency, place all the ingredients in a food processor using the "s" blade and pulse gently. You don't want to go overboard with blending for this recipe.
Pour over your noodles and enjoy!
---
I Know you want more! Here's a selection of delish raw vegan recipes for avocado lovers: