This recipe is in response to the following comment the lovely Rozanna Bojdo left on our Aveda Giveaway post:
(…) I am still on the raw vegan road and honestly loving it. I am struggling with bread and coffee, my intention is to go 100% raw simply because I feel so amazing but I struggle with the bread .
Getting off the bread is one of the key reasons why the raw food lifestyle is so powerful in terms of beauty (weight loss, gorge skin), health and overall well being.
Though most of us know that staying off grains is a game changer, it's easiest said than done. I know firsthand cause as you know I'm a Frenchy. I was raised on the baguette, which was a must at every meal growing up, and later on in my life I switched to whole wheat bread since I was told it was the "healthier" alternative. This isn't true as I came to realize BUT the idea of scratching off grains from my "diet" wasn't too enticing at first because they seemed to have sneaked their way into everything I was hooked on! Bread, crackers, pasta, etc.
The truth is there's an easy (and delicious) answer to this dilemma. Raw breads and crackers!
Raw dehydrated breads, crackers and crusts are super helpful in the transition stages in helping us cope with this – largely mental and emotional – attachment that's totally understandable and valid (I've been there). It's really comforting to know that sandwiches, burgers and pizzas aren't off limit because there's nothing worse, in my opinion, than feeling that the trade off for achieving 100% success in adopting a health and life enhancing lifestyle is to have to let go of the very foods we enjoy.
After all, aren't we doing this in order to feel fabulous and be happy?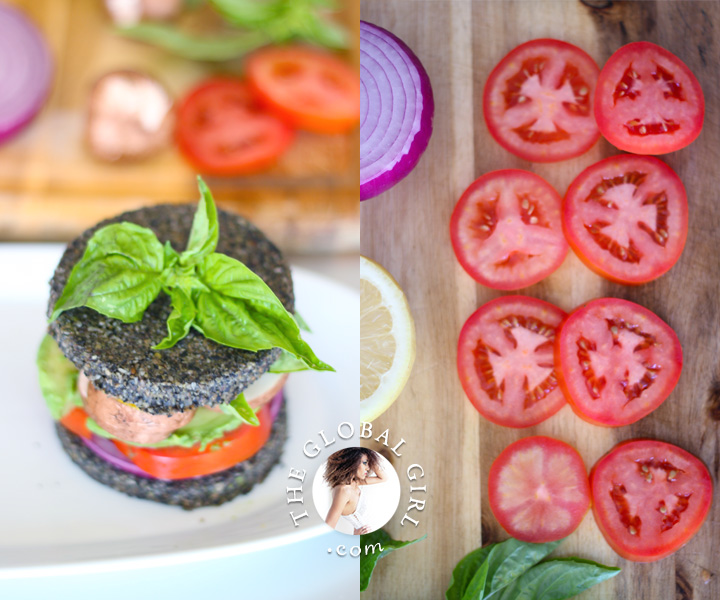 That said I have to be perfectly honest, as I've said before dehydrated foods aren't optimum but it's much better in the long run to splurge on dehydrated bread than continue to damage our health with gluten-laden stuff.
When I decided to make the full transition from "cooked" to "raw" vegan over seven years ago, I went for it stocking up my raw kitchen. I lined up all the toys (except for the mighty spiralizer which I unfortunately only discovered a couple years ago). In my unbridled enthusiasm, I jumped on the dehydrator bandwagon and ordered one of those mondo excalibur dehydrators that are so hyped. Well, I ended up returning it because the sound alone was driving me crazy. I picked up instead a fifty something dollar dehydrator at my local Target and it's still to this day what I use to make my dehydrated concoctions!
It all turned out to be for the best because I got over dehydrated anything really fast actually. I use it really sporadically, mostly for entertaining and for the occasional gourmet raw "rewards" I indulge in after completing my 92-day fasts.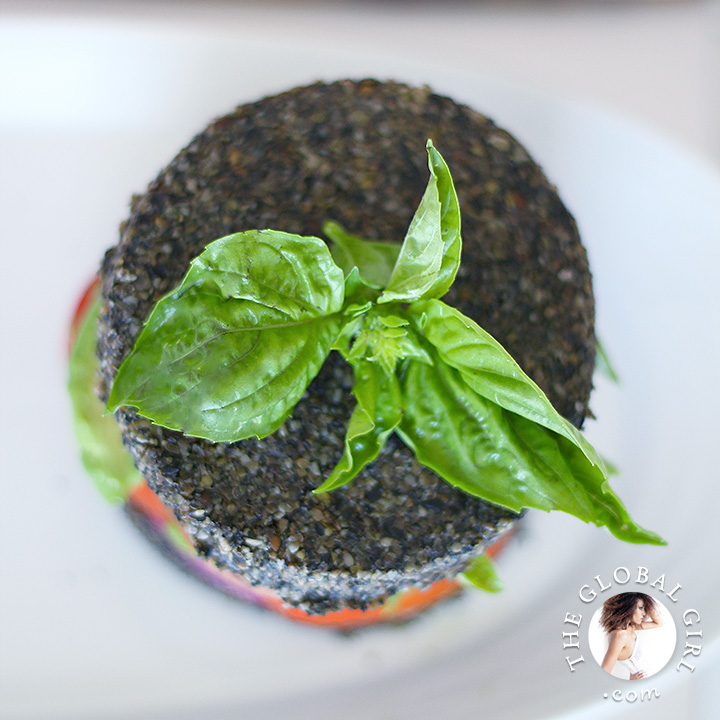 So here you go, here is my super simple gluten-free raw bread recipe so you have an easy and delicious way to satisfy those nagging bread cravings without compromising your health and glow.
Photography and Recipe by Ndoema
Avocado Sandwich on Raw Black Sesame Bread (Vegan & Gluten Free)
Ingredients
INGREDIENTS

RAW BLACK SESAME SANDWICH BREAD

(Yields 6 bread slices / 3 sandwiches using a 3 1/2 inch mold)
1/2 cup of black sesame seeds (ground)
1 cup of flax seeds (ground)
1 cup of sunflower seeds (ground)
Pink of pink Himalayan sea salt
1 teaspoon of thyme (fresh or dry)
1/2 teaspoon of paprika
Dash of cayenne pepper
1 cup of water

THE GOODIES I LIKE TO PILE UP!

(per sandwich)
1 ripe avocado (yay!)
1 ripe roma tomato
1 slice of red onion
2 crimini mushrooms
1 bunch of fresh basil
1 teaspoon of dijon mustard
1 teaspoon of chickpea miso
Instructions
INSTRUCTIONS

Note: I don't buy the seeds pre-ground. I prefer the freshness factor of grinding as needed. I use a coffee grinder for my seeds except for the sunflower seeds because they tend to clog up my grinder so I pulse them in my food processor.
Place the sunflower seeds in a food processor using the "S" blade and pulse until you obtain a fine texture.
Add the rest of the Black Sesame Sandwich Bread and process until you get a nice dense and slightly sticky bread dough.
Spread your dough on the dehydrator and mold your bread slices using a stainless steel round form (I use this set from Ateco).
Dehydrate for 6 to 8 hours. You don't want to over dehydrate so you get nicely moist (not too cracker like) bread slices.
I do a bunch in advance and keep them in a glass container until I'm in the mood for my fave 5-minute sandwich!
I love to add some mustard and a little miso (I prefer chickpea rather than soy based miso) and of course piling up the avocado and all the delish veggies is the real pay off.
Enjoy!
Used in this recipe