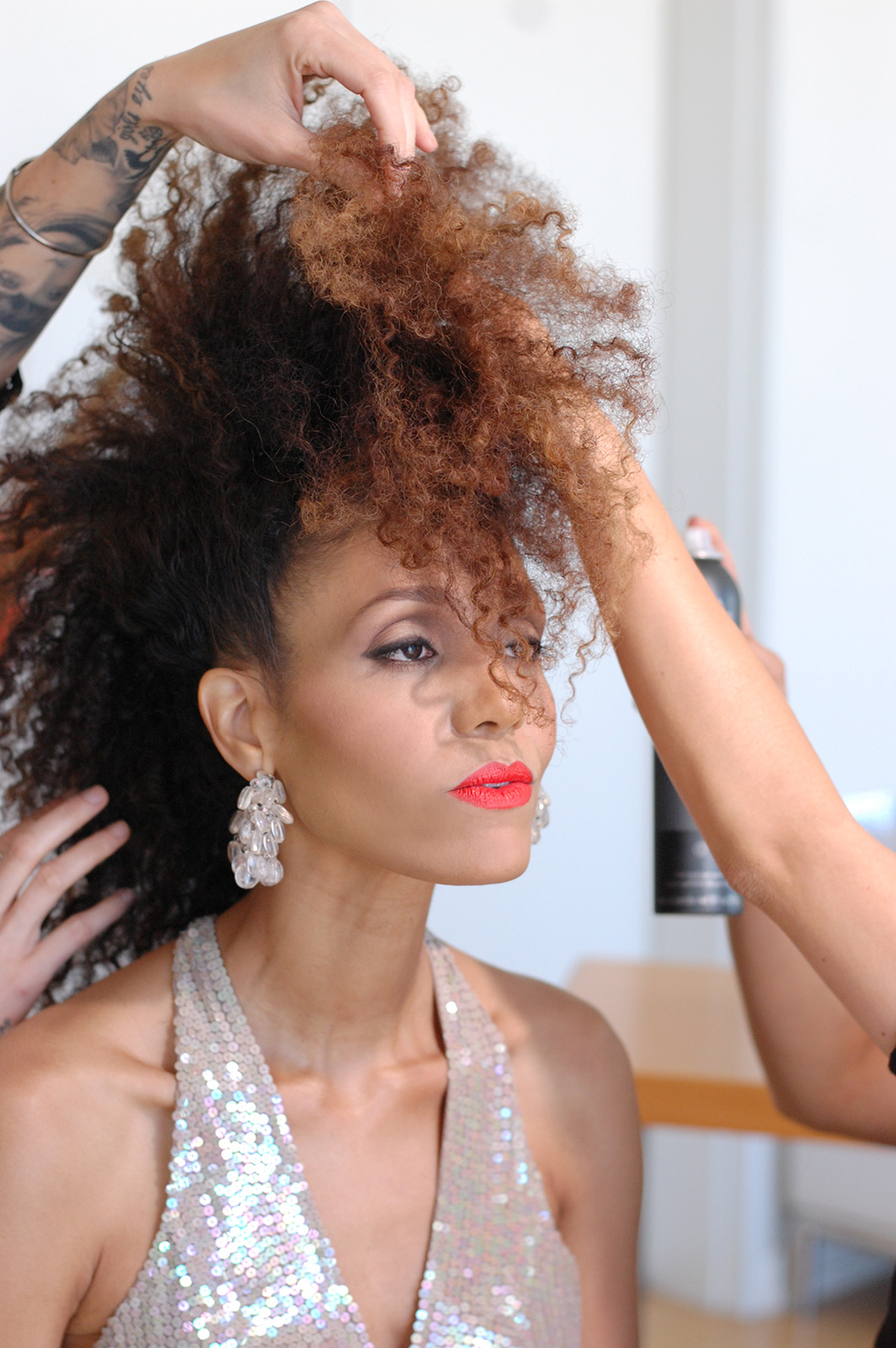 I'm thrilled to announce The Global Girl's very first Giveaway!
As a Green Living & Natural Beauty enthusiast, I'm a huge fan of products and brands that are environmentally friendly as well as promote a plant-based and eco-friendly lifestyle. I've been a fan of Aveda's mission for years. I personally use several of the products I had the privilege of handpicking as part of this wonderful beauty Giveaway, which also includes some marvelous salon pampering services generously offered by the Aveda Institute Los Angeles.
So it's truly a double pleasure to fête the release of our new film Second Chance, by sharing this special treat with you and teaming up with a brand and team I genuinely love!
HOW TO ENTER THE GIVEAWAY
This Giveway is open to everyone and the rules are super simple.
All you have to do is sign up for The Global Girl Newsletter below (it's free!) so we can contact you if you're the lucky winner.

If you currently subscribe to our newsletter, then you've already been automatically entered for a chance to win.
Want additional chances to win? Every follow or tweet gives you an extra entry (not mandatory but hey! can't hurt ;):
Follow The Global Girl on Twitter, Facebook & Instagram where we'll be announcing the lucky winner as well!
Tweet:

"#Love @theglobalgirl new #beauty #giveaway! Enter here –> https://theglobalgirl.com/aveda & Mention me when you join!"
THE GIVEAWAY PACKAGE
This $250 value Beauty Giveaway includes $100 in Aveda products (handpicked by yours truly) and a $150 gift card to apply towards some awesome salon pampering services of your choice, redeemable at the Aveda Institute Los Angeles, the Aveda Institute Chapel Hill, North Carolina, or the Aveda Institute Columbus, Ohio.
And as an added bonus, everyone in the SoCal area can automatically receive a complimentary shampoo and style at the Aveda Institute Los Angeles just by mentioning The Global Girl when scheduling! How cool is that?
Included in the Giveaway package are the following products (some personal favorites):

1. Pure Abundance Style Prep: Great to freshen up second-day hair and add a little volume to any hairstyle.
2. Be Curly – Curl Enhancer: I use it on shoots all the time. Love it on damp hair before blow drying to keep my curls nicely shaped through all the teasing and handling that's typical on set.
3. Brilliant Finishing Gloss: Adds shine for that silky, light-reflecting hair that's a must on camera.
4. Phomollient: As far as I'm concerned, bigger is always better (especially on-screen) and this styling foam does the trick.
5. Nourishing Mint Lipstick in Cana: My absolute fave Aveda lip color (ok, I confess I'm partial to a red hot lip ;). This color is totally glam and gorge on just about any skin tone.
For an extra dose of fun, we've created a video tutorial where you can see these products in action and get tips on how to use them to dazzle, onscreen and off!
I wish you all Good Luck! Bonne Chance! ¡Buena suerte! Boa Sorte! Удачи! グッドラック!祝你好运!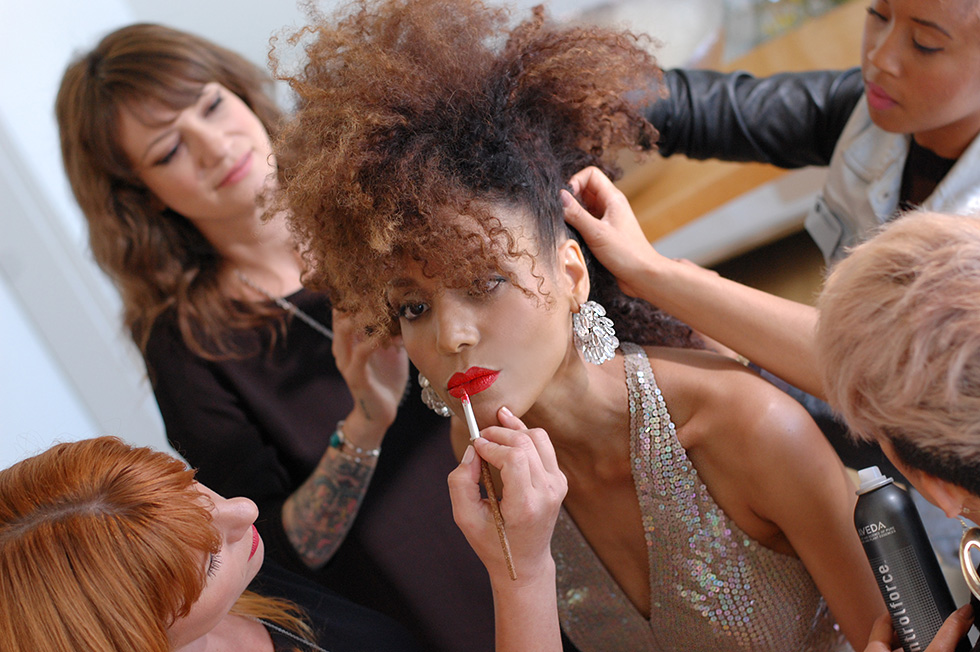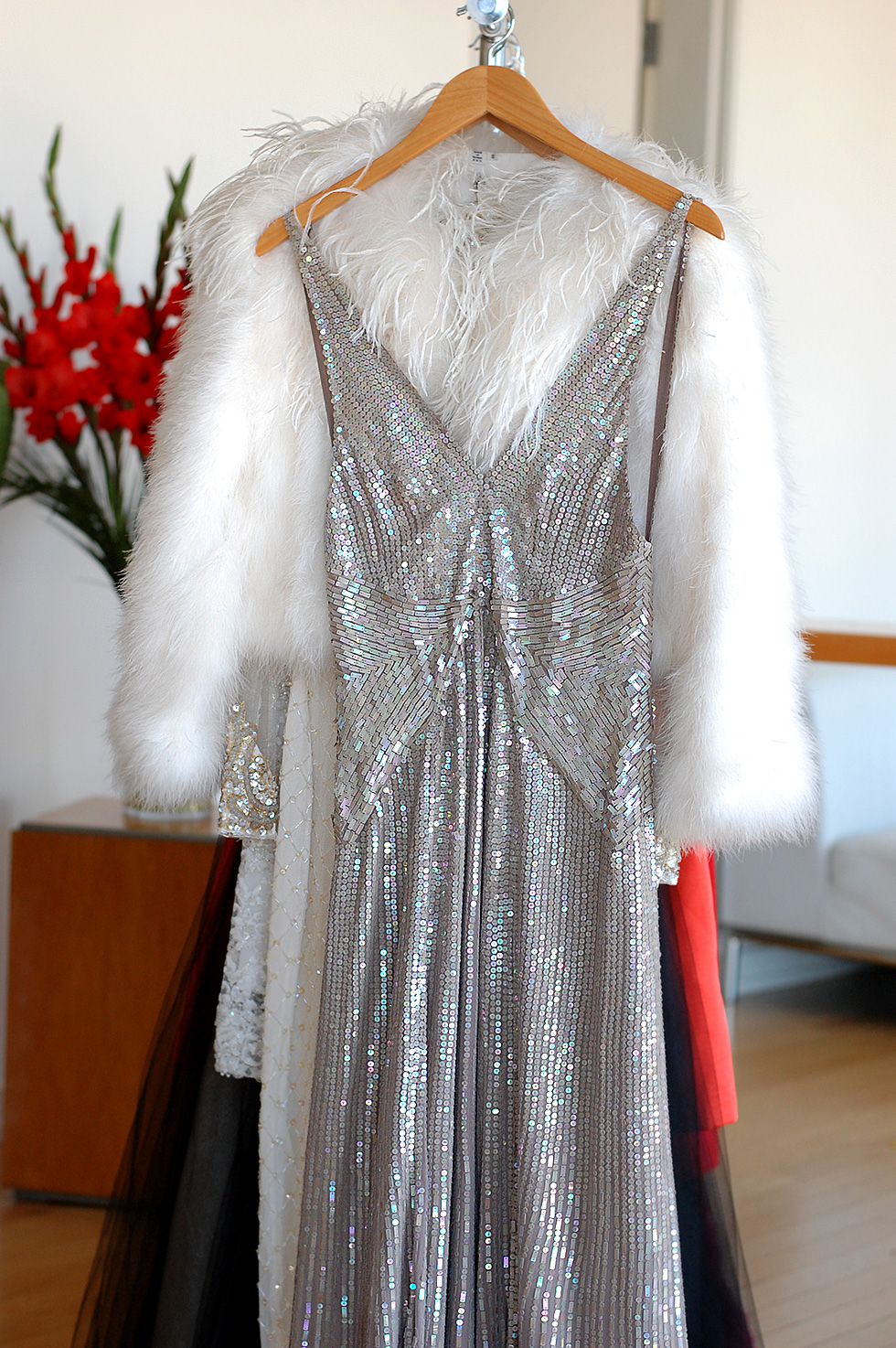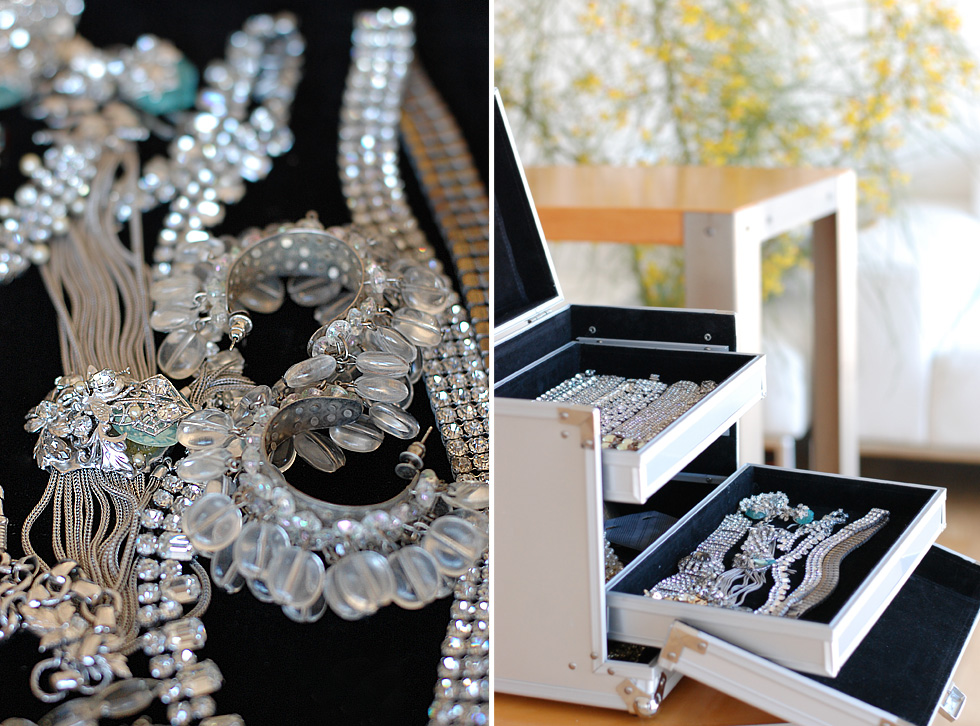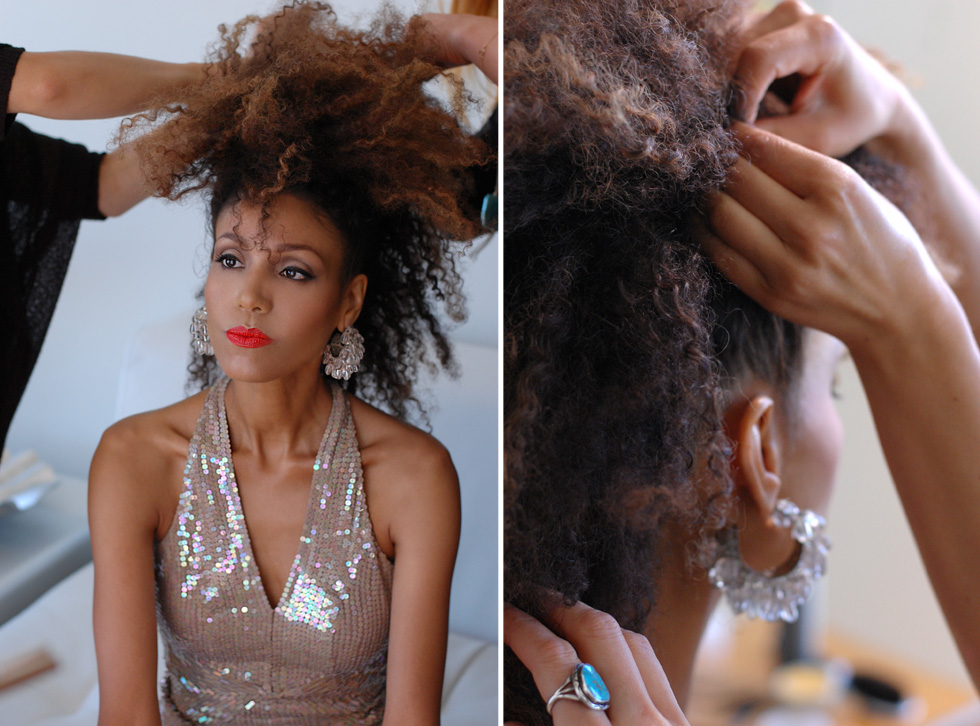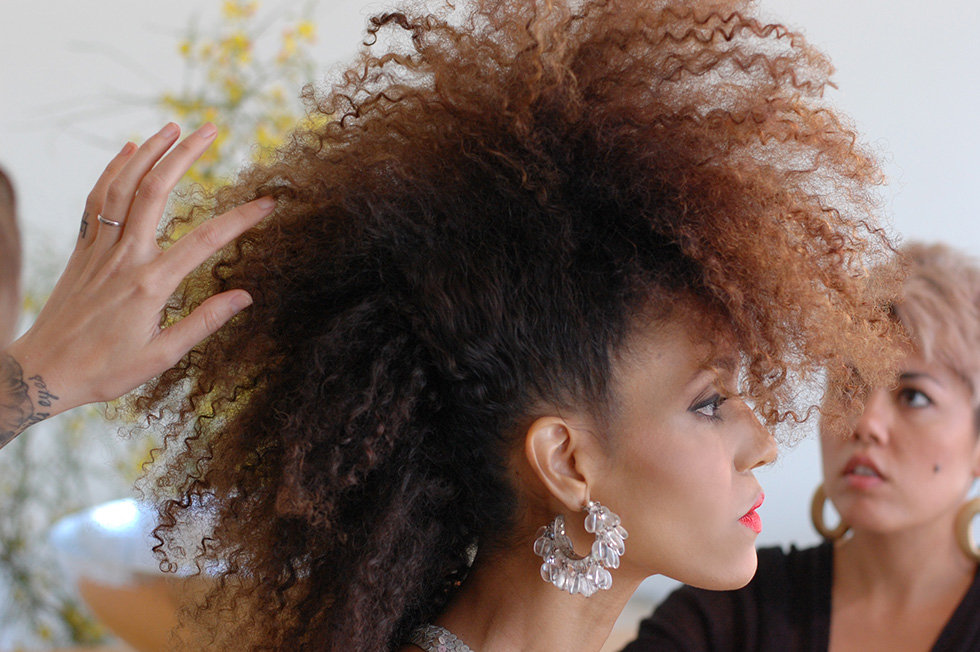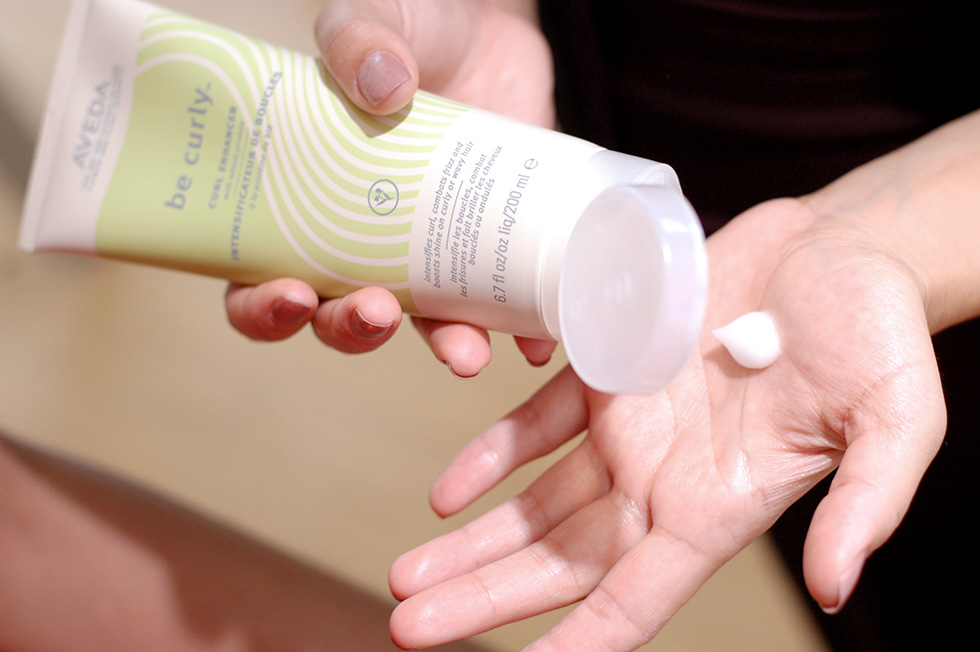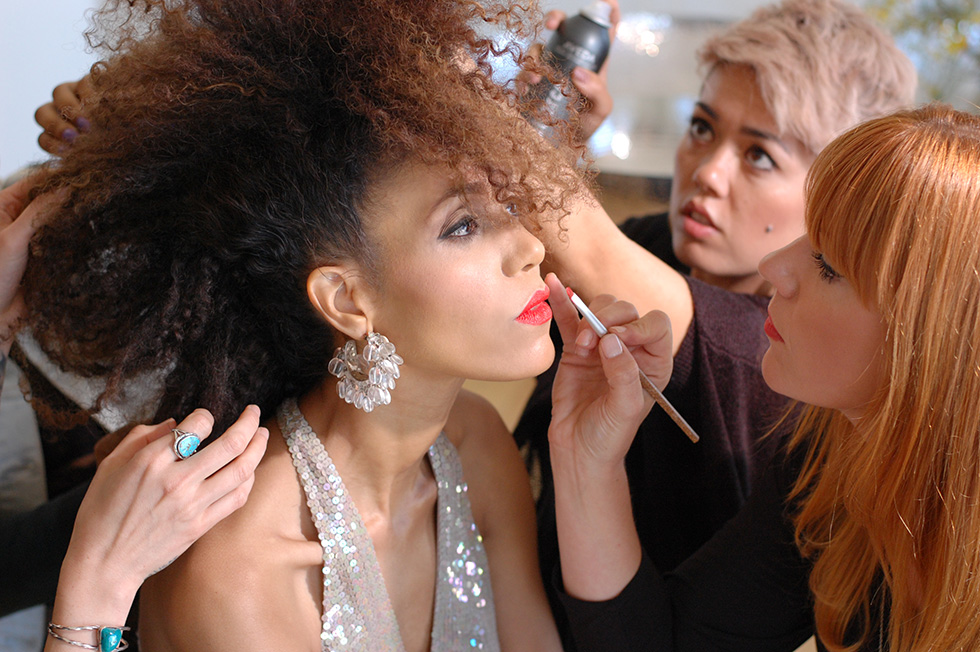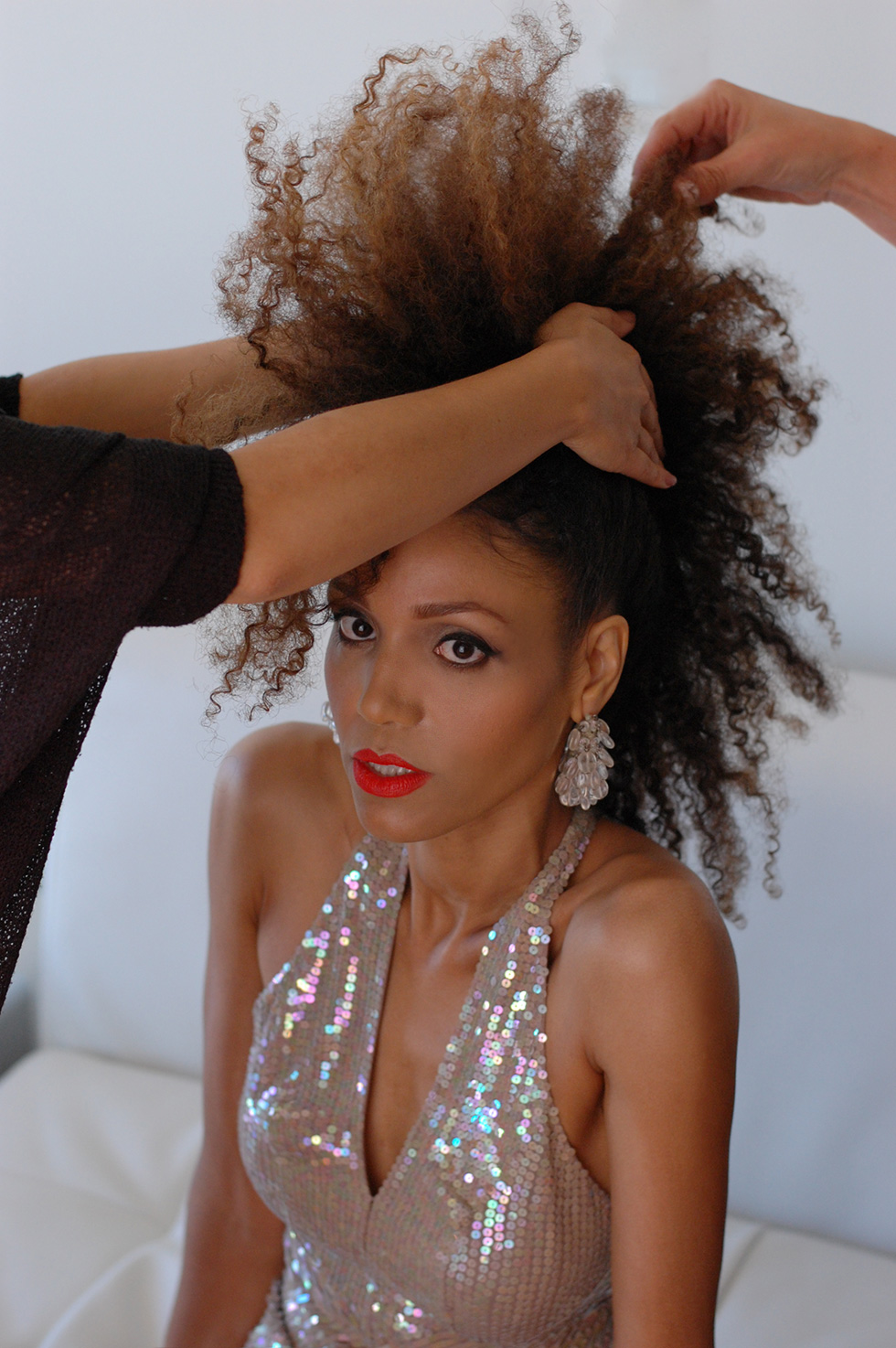 Special thanks to Tyler, Adriana, Lauren, Jennifer and Katie, my fabulous stylists (pictured above)!
Want to learn more about becoming a part of The Aveda Institute Los Angeles? Here's a great place to start!