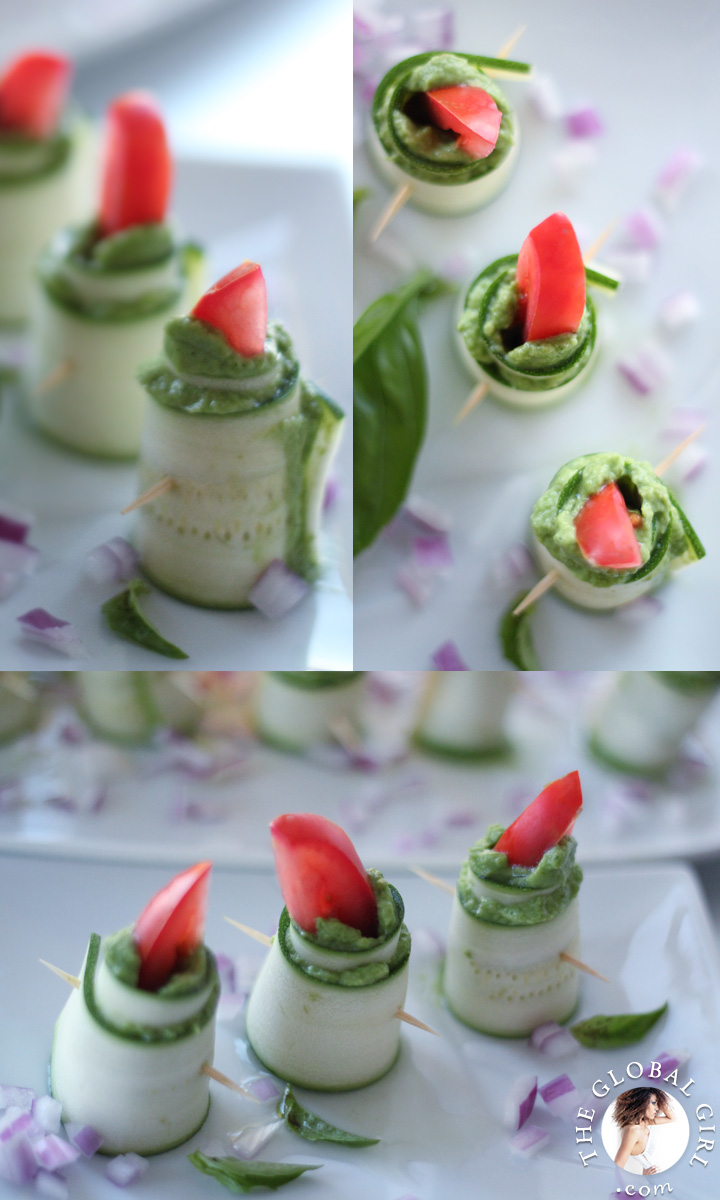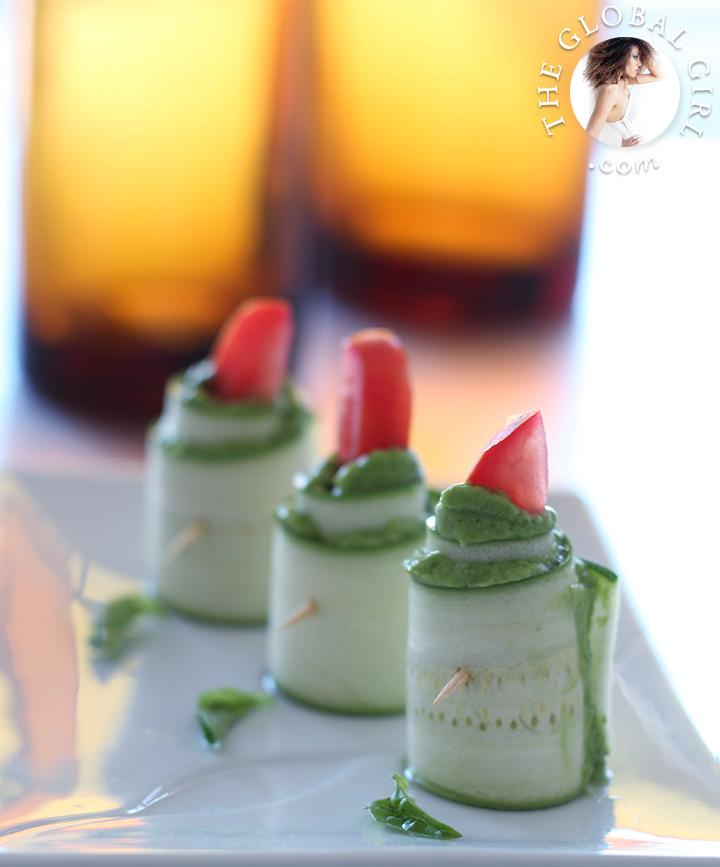 These zucchini roll ups with herbed macadamia cheese are the latest installment in a string of bite sized treats I'm partial to: cucumber rolls with herbed cashew cheese, eggplant bruschetta, sunflower seed stuffed mushrooms… Looks like I'm on a raw snack roll (no pun intended)!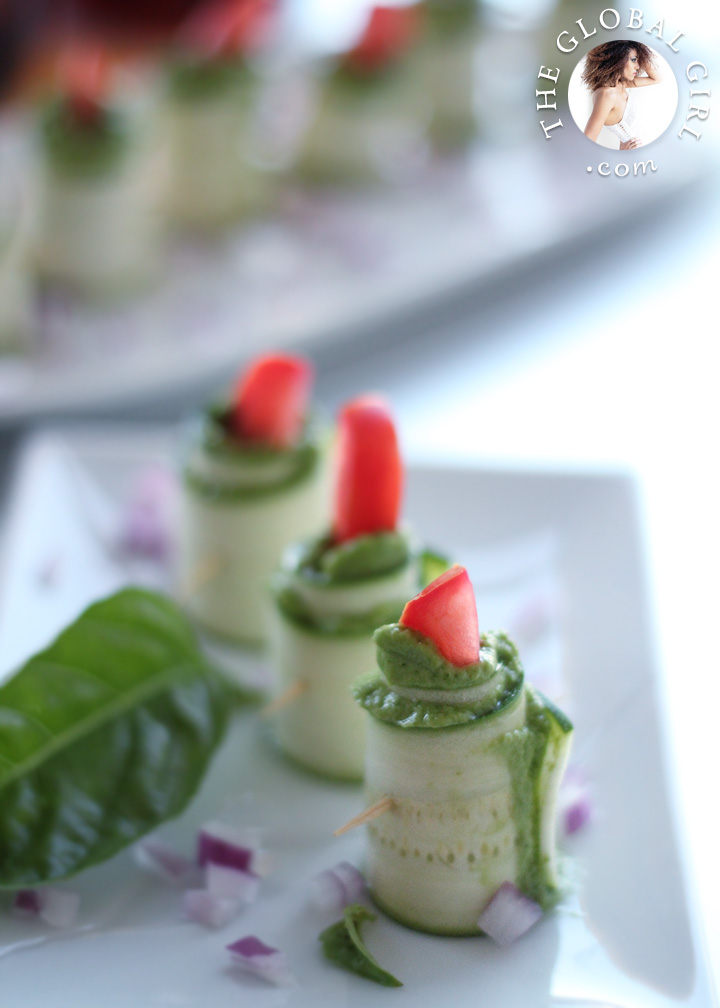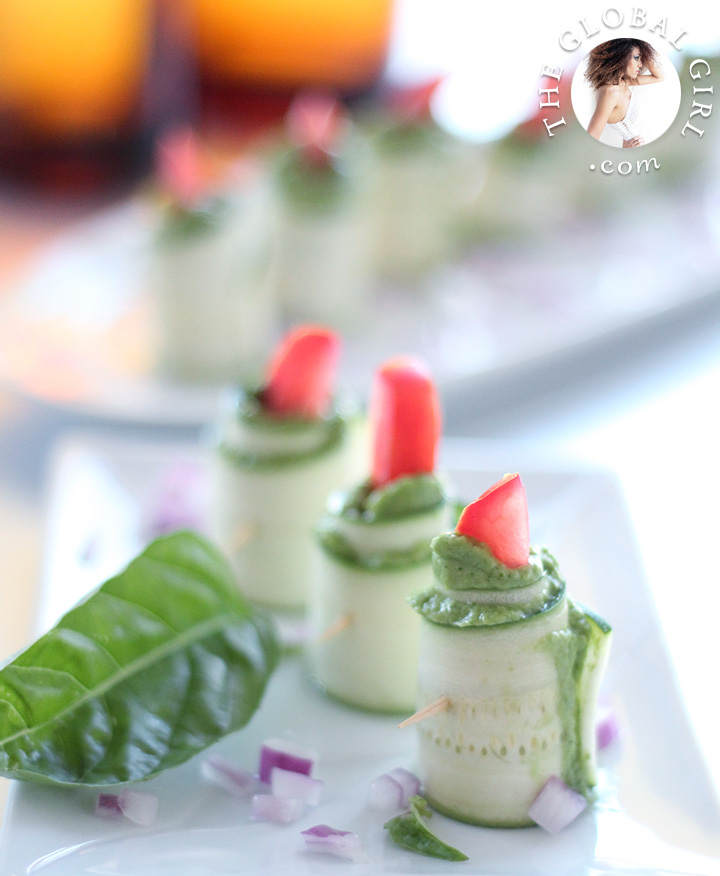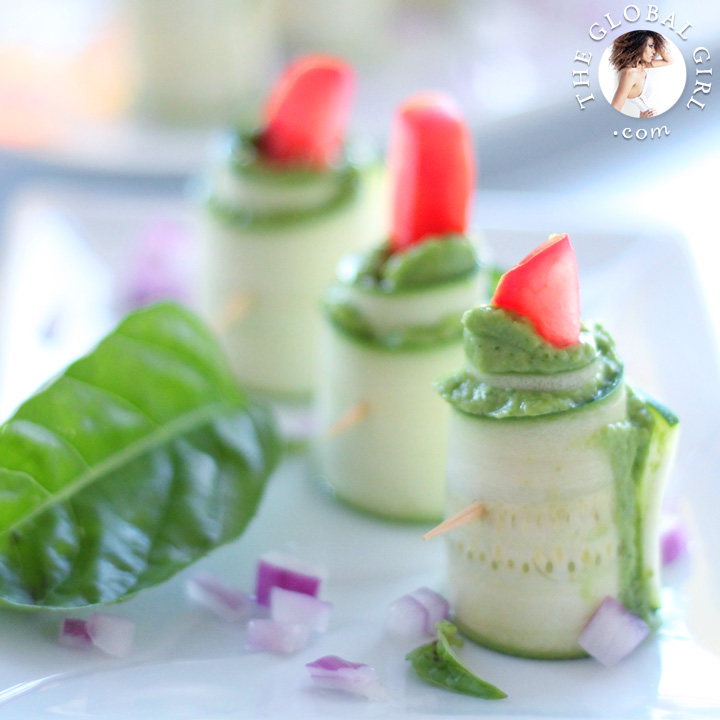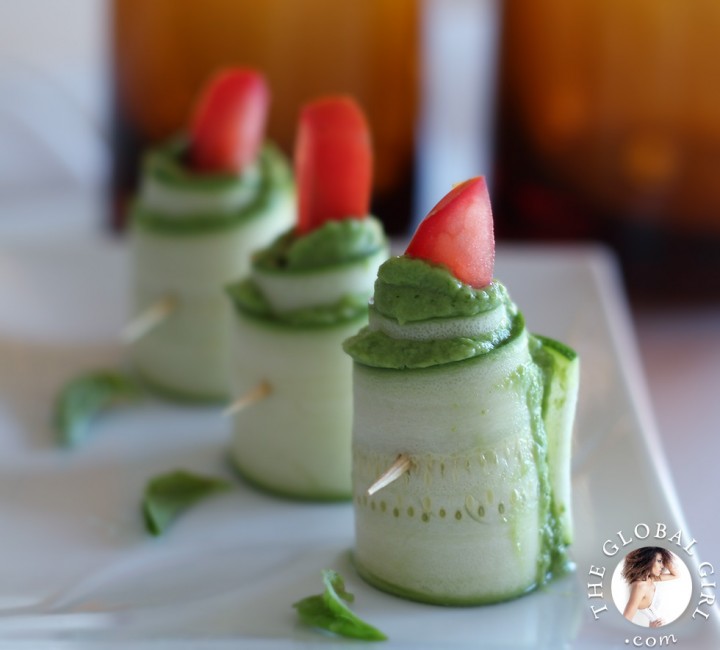 Photography and Recipe by Ndoema
Zucchini Roll Ups With Herbed Macadamia Cheese
Ingredients
INGREDIENTS

2 large zucchini
1 cup of raw unsalted macadamia nuts
Juice of half a lemon
Pinch of Celtic Salt
1 bunch of fresh basil
1 garlic clove
1/4 cup of water
Dash of cayenne pepper (optional)
1 Roma tomato
1 tablespoon of diced red onion
Instructions
INSTRUCTIONS

Slice the zucchini using a mandoline slicer on the 3mm / 1/8" setting.
Put the remaining ingredients (except the tomato) in the Vitamix and blend away until you obtain a smooth and fluffy consistency.
Cut the Roma tomato into long, thin slices.
Place a tablespoon of macadamia cheese on the largest end of the zucchini slices, add a piece of tomato and roll on!
Et voilà!