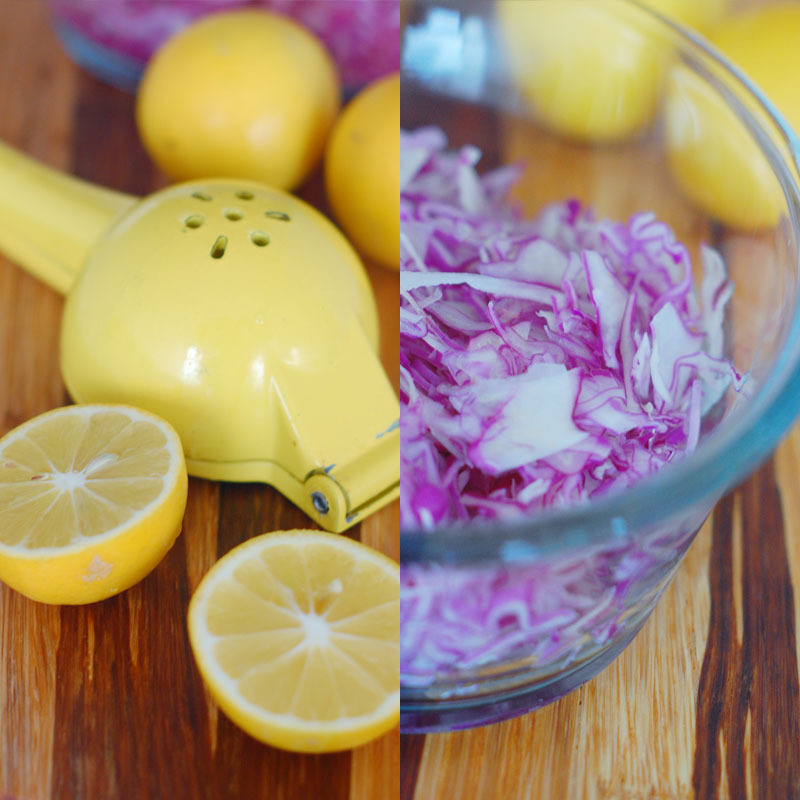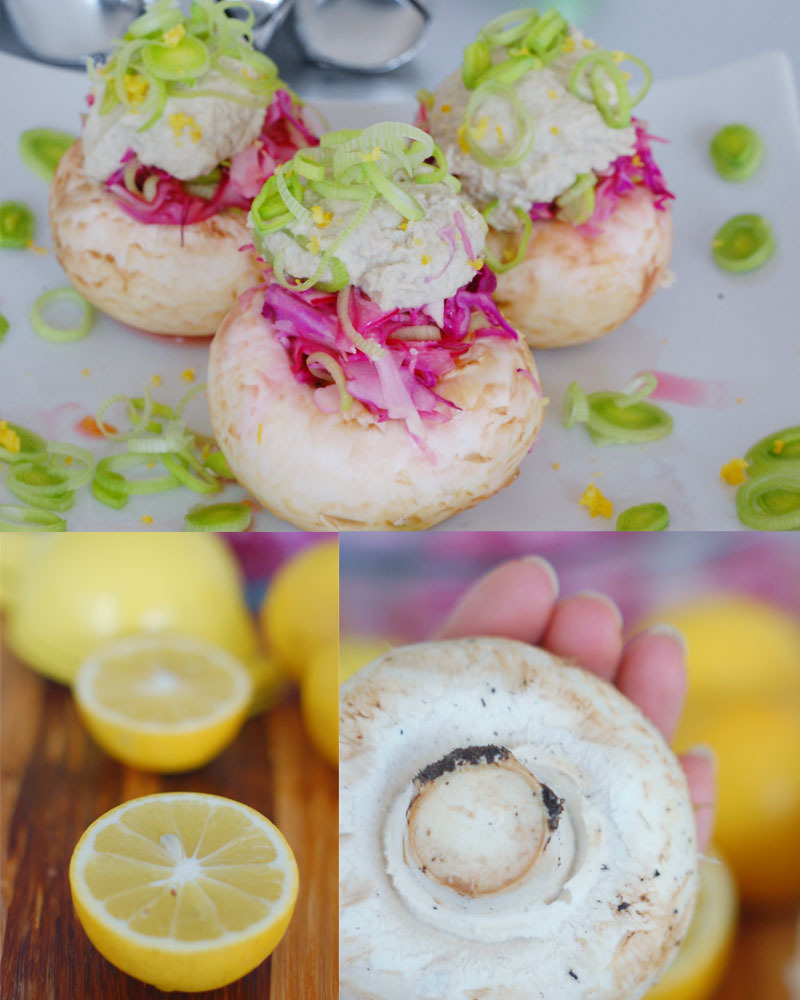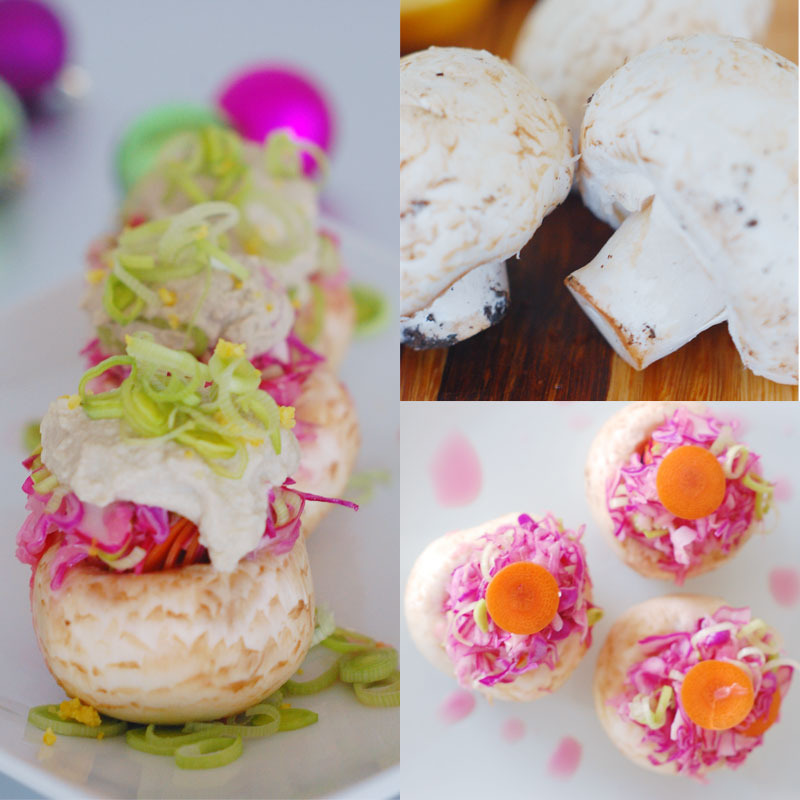 Photography and Recipe by Ndoema
Holiday partying is in full swing! And I've been having a culinary blast. My last two Christmas holidays were spent delving into asceticism, meditating eleven hours a day for ten days straight in complete silence and observing strict vows of renunciation. I have to say those days of inner exploration were the best Christmas gifts I have ever received. Absolutely life transforming and definitely on my list of things to do again. This year however, things turned out quite differently and I've enjoyed every minute of the contrasting experience, treating myself to raw vegan delights, heavenly company and my all-time favorite creature comforts. I came up with these stuffed mushrooms with sunflower seed cheese and marinated red cabbage salad in my quest for festive appetizers with the right balance of simplicity and sophistication. They're a great canapés alternative and an all-around fun and healthy party food.
To make these you'll need 8 to 10 large button mushrooms scrubbed clean and with stems separated from the caps.
Sunflower Seed Cheese
1 cup of sunflower seeds (soaked overnight and drained)
1 large garlic clove
1 tablespoon of minced red onion
1/4 cup of spring water
1 teaspoon of probiotics or chickpea miso (optional)
1/2 tablespoon of nutritional yeast (optional)
Celtic Salt (to taste)
The sunflower seed cheese can be made two ways: The immediate gratification way or the let-it-sit-and-age way. Adding some probiotics and letting it sit overnight will enhance the "cheesy" flavor. That's a must for us Frenchies or for the cheese purist, but by no means a necessity. It will be delicious regardless. Mix all the ingredients (sunflower seeds, garlic, onion, nutritional yeast, salt, water) in a high speed blender or food processor until you achieve a creamy consistency, then refrigerate. If you decide to age the cheese, add the probiotics, mix well and place in a glass container with 2 or 3 inches of extra space on top (as it ferments, the cheese will expand). Let it sit in a dark space for a day or two.
Red Cabbage Slaw
1/2 medium head of cabbage
1 tablespoon apple cider vinegar
1 teaspoon Celtic Salt (or more to taste)
1 tablespoon of olive oil (I prefer cold pressed extra virgin and organic)
Juice of 1/2 meyer lemon
1/4 cup of minced red onion
1/2 medium sized carrot
Shred the cabbage finely using a mandolin slicer (trust me, this little tool will make your life sooo much easier) and place in a glass bowl. Slice the carrot using the mandolin slicer as well and sprinkle on the cabbage. Add the apple cider vinegar, olive oil, salt, and lemon juice. Toss and let it sit for a few minutes until the color switches from a dark purple to a vibrant pink.
Time to assemble. Fill each mushroom cap with the red cabbage stuffing, then top with sunflower seed cheese. You can sprinkle some sliced green onion or leeks (I LOVE leeks), and even add some lemon zest for a colorful effect. Enjoy!