---
We had never met before yet we had know each other for lifetimes.
---
Photography by Ndoema
Did this ever happen to you? Meeting someone for the very first time yet feeling like you've known each other for a gazillion lifetimes? And at times, this special person will be one, two, three – or in this instance – a busload of Burmese monks from Mandalay I crossed paths with atop Bagan's Shwe Sandaw Paya pagoda.
As I stepped off my horse carriage, it felt like a moment suspended in time. The steady stream of tourists had come to an inexplicable stop and so did the hustle and bustle from the nearby street merchants.
Suddenly something striking caught my eye. A hypnotic single file line up of oxblood and saffron robed monks climbing up to the sky against the stark and graphic architecture of one of Bagan's most sacred temples.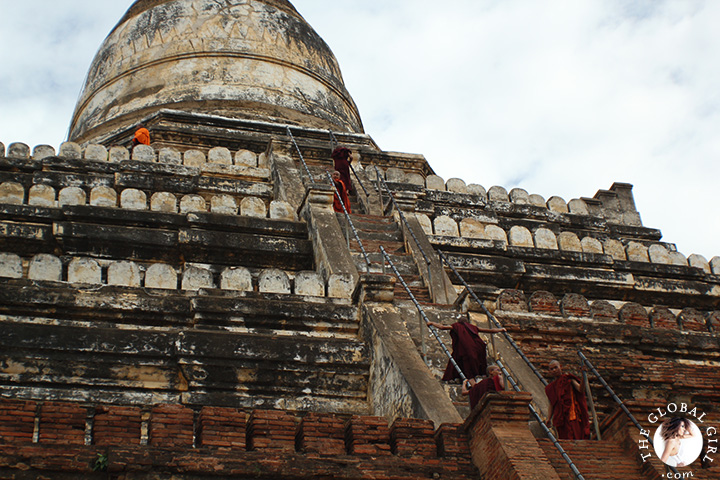 My heart skipped a beat.
And within seconds I found myself hastily heading towards the steps of this majestic pyramid-shaped stupa as if to keep an appointment I had forgotten about yet felt so strongly was being expertly orchestrated.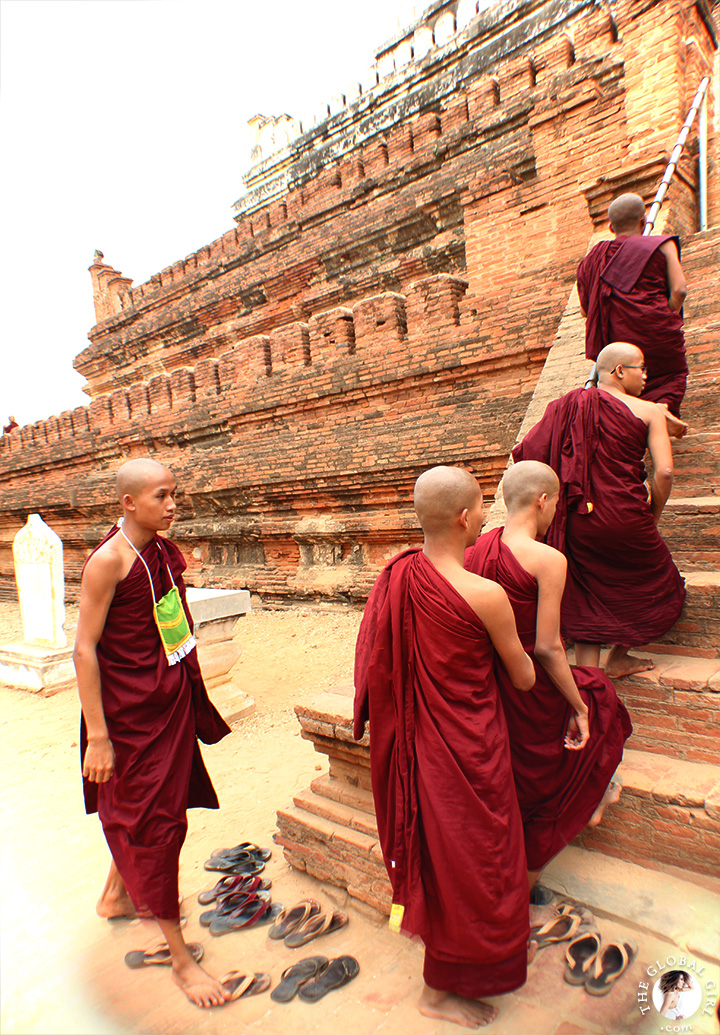 As I arrived at the foot of the stupa, I felt strangely at home amongst my pilgrimage companions. Overwhelmed with feelings of exhilaration and gratitude for this truly special moment… when a shadow of doubt crossed my mind.
Was I truly meant to join in? Would I be intruding? Was this inexplicable sense of closeness a figment of my imagination?
I took another look up…
… And was startled by what seemed to be the immediate response to my fleeting wavering stance.
With a renewed sense of purpose, I embarked on the most ecstatic climb of my existence.
I couldn't run up the flight of steep stairs fast enough as my newfound brothers joyously awaited me atop the glorious five-terraced pagoda.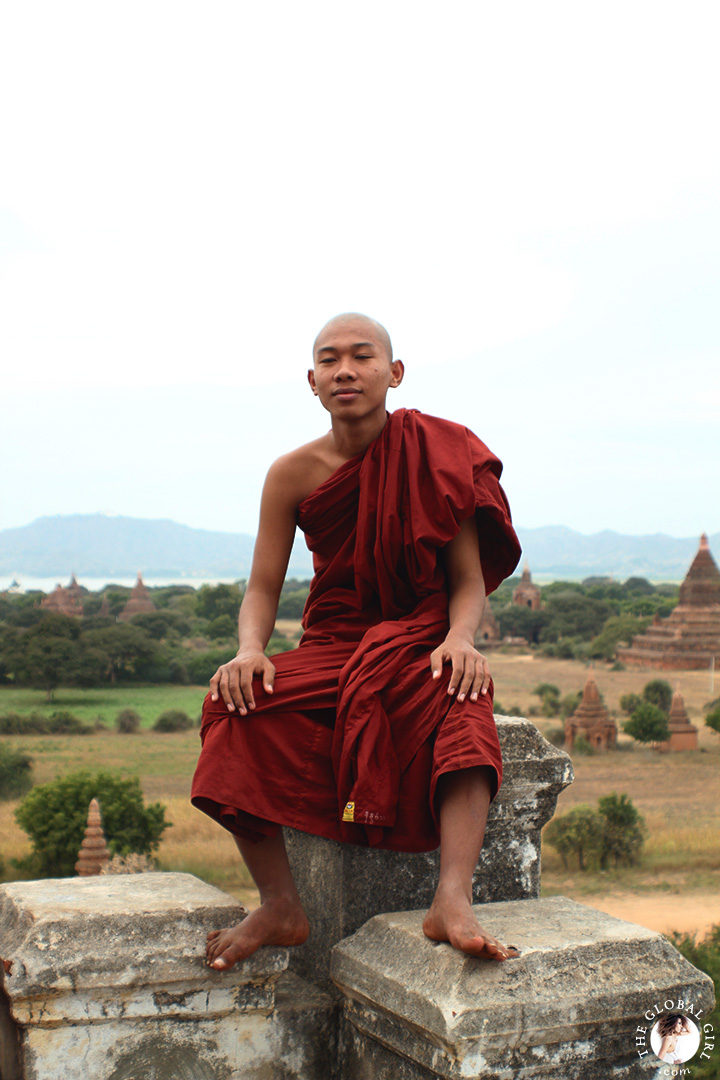 I was taken in by the exquisite company.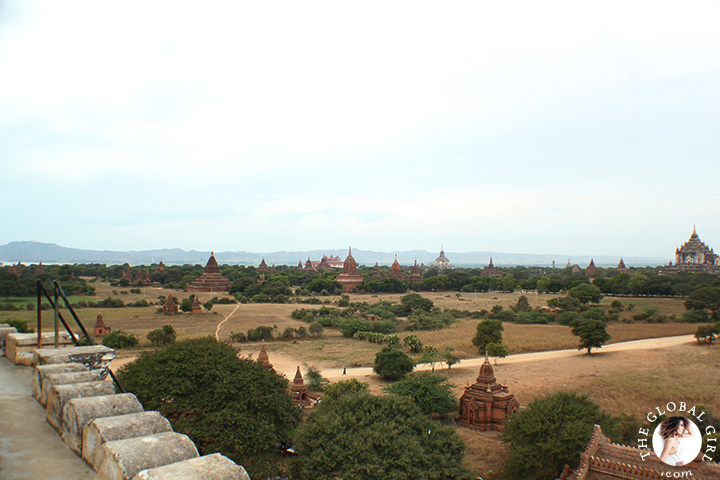 And the spectacular 360 panoramic view of the valley.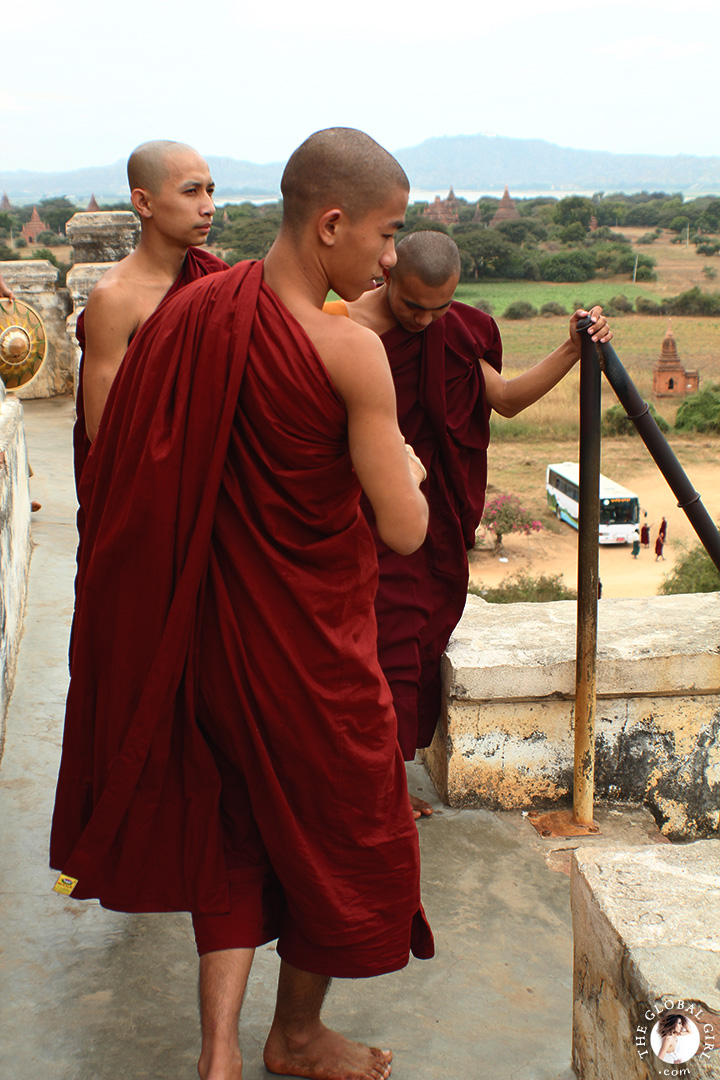 Then inevitably the time came to part ways.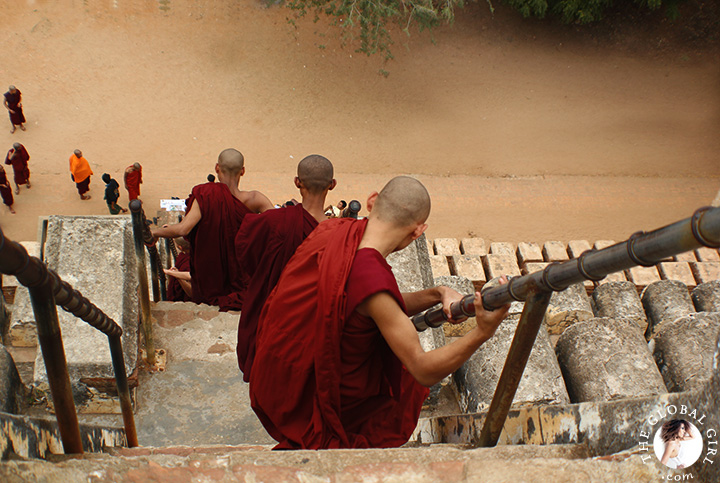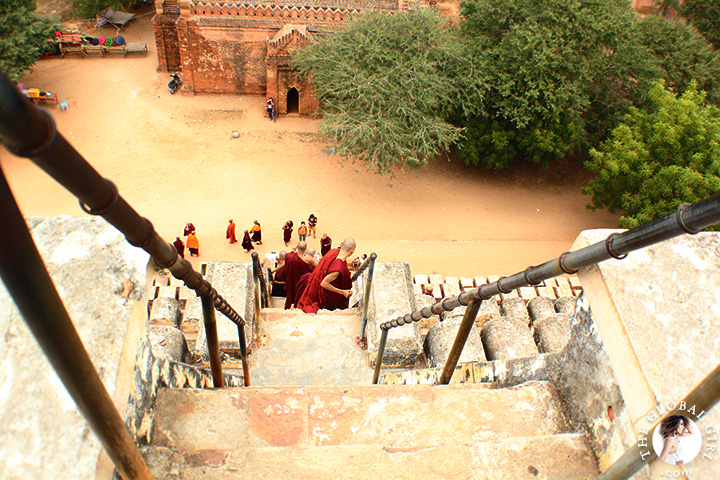 I said good bye with saddness in my heart yet with that comforting knowingness that somehow, somewhere, sometime my soul brothers and I shall meet again.