Photographed at Glamping Hub's luxury glamping tents in Ubud, Bali.
---
There are many misconceptions about green living, particularly that it's a rustic, unglamorous and "back to nature" kinda lifestyle reserved for the hippy at heart. Well, that couldn't be more untrue. Being the consummate fashionista with a lifelong love affair with nature and passion for all things plant-based, I would hope to be a testament to the fact that it is just that, a myth. And certainly eco-chic resorts such as Glamping Hub's über luxe glamping tents in Ubud, are a far cry from your retro 60s commune. And that's what I love most about this amazing place, the fact that it's the epitome of chic (Italian-style) achieved using eco-friendly materials such as bamboo and that it's sustainable not only environmentally but also in supporting local artists and artisans. It's really the perfect marriage of style and substance.
Maxi linen shirt dress by Dries Van Noten (similar here and here) | L.A.M.B. platform stilettos (also featured in Vogue Italia, Essence and Ebony Magazine) | Linea Pelle braided leather belt (similar here) | Bing Bang silver knuckle ring | Smoky quartz and sterling silver bracelet from India (similar here) | Sterling silver cigar band rings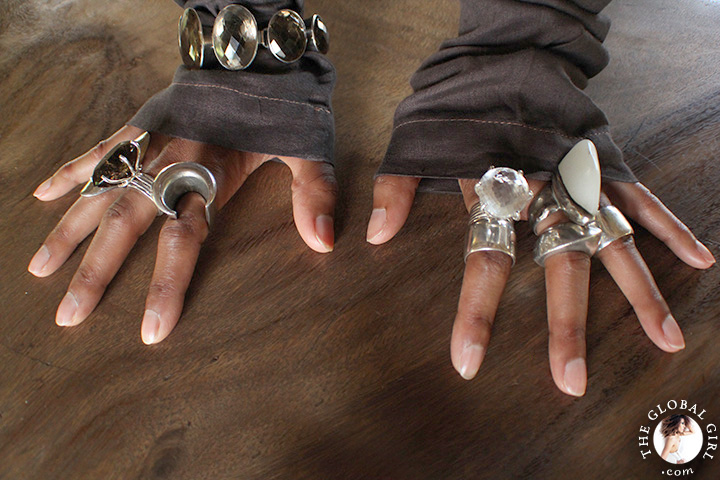 Shop Ndoema's Look
This is the second installment of a multipart feature of my eco-chic glamping getaway in Ubud, Bali with Glamping Hub. Read part 1, here.