Today I'm celebrating one of my favorite Hindu festivals, Diwali!
According to the tradition, you light up candles everywhere (in your home and in the streets) to signify the victory of Light over Darkness and (that's the best part) you exchange gifts and sweets with family and friends. I totally adore the beautifully uplifting meaning of this celebration and the first time I was introduced to it while living in India, I was dazzled and overwhelmed by the beauty of all the scintillating lights and the outpouring of love and kindness I received.
Every year, I like to bring back these wonderful memories and, of course, get busy in the kitchen preparing some of my favorite Indian sweets (raw vegan style).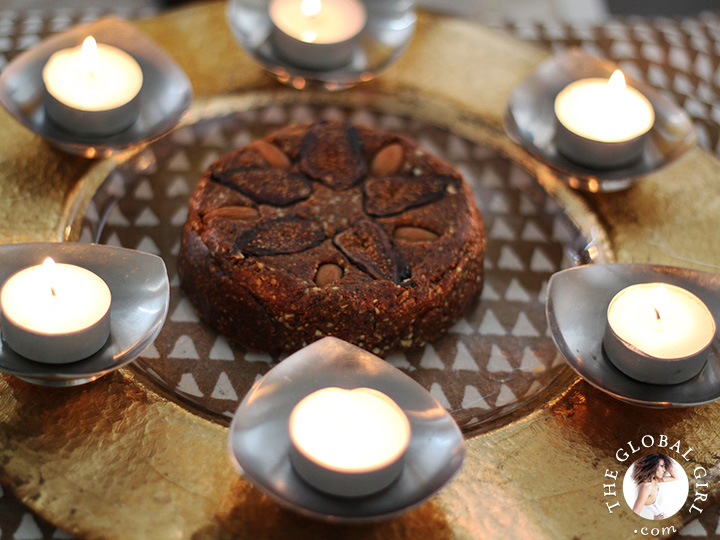 You all know by now I don't have much of a sweet tooth… but when it comes to Indian sweets I'm absolutely obsessed. In fact, my loving "Indian dad" used to have to ration my daily intake of sweets when I would visit the family in New Delhi. I'm not sure if it's the explosion of exotic flavors or all the love that goes into making them but Indian sweets are for me, the exception that confirms the rule as we Frenchies say.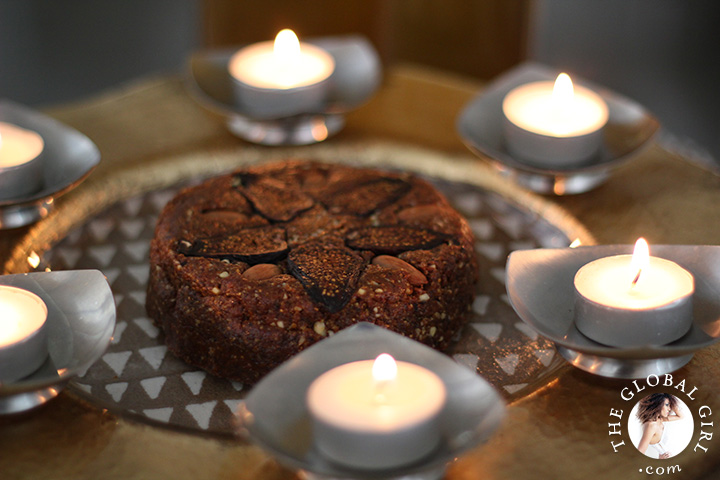 Anjeer Barfi is a classic Diwali dessert traditionally made of dried figs and nuts. I've come up with a raw vegan version (that's totally dairy free, sugar free and oil free), that's super easy to make and even easier to devour 😉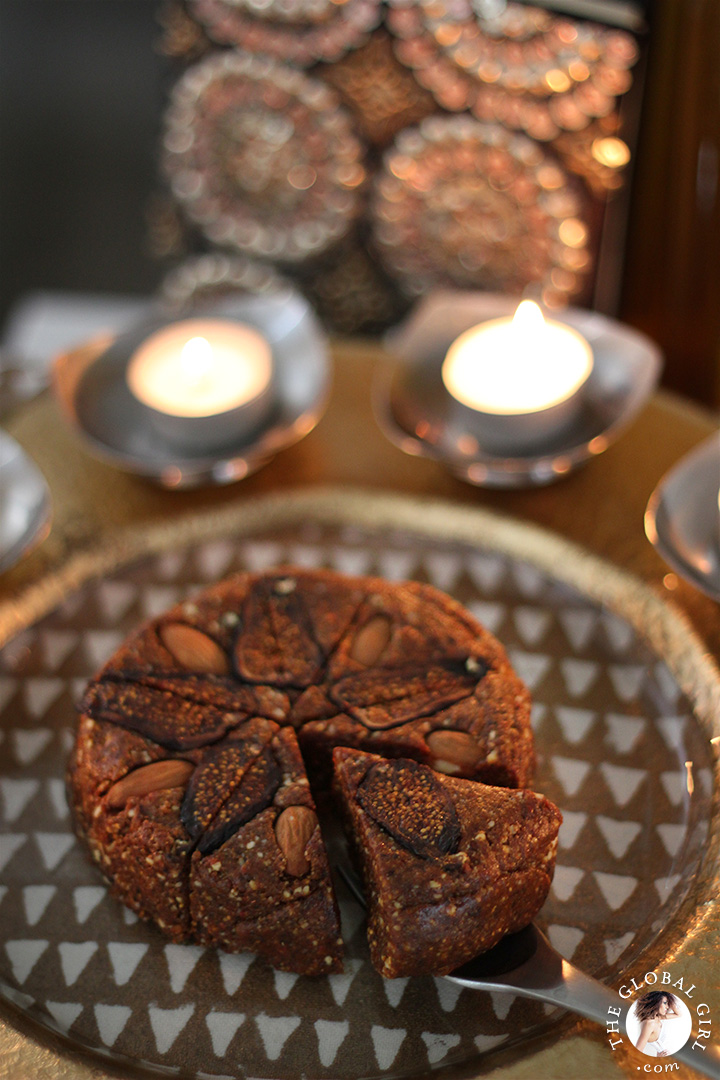 Photography and Recipe by Ndoema
Diwali Mithai: Raw Vegan Anjeer Barfi
Ingredients
INGREDIENTS

1/2 cup of unsulfured raisins
1/2 cup of figs
1/2 cup of raw unpasteurized almonds
1/2 cup of Goji berries
¼ cup of raw pistachios
1 teaspoon of ground cardamom
Instructions
INSTRUCTIONS

Place all the ingredients in a high speed food processor using the "s-shaped" blade and blend until you get a fine and sticky consistency.
I like to use a mold to shape the sweet into a perfectly round cake but you can hand roll the mixture into balls as well.
Once you're done, refrigerate in an air-tight container for an hour or two until you're ready to serve.
Namaste!