---
The legend began in 1899, the very year famed archaeologist Howard Carter (mostly remembered for setting off a global firestorm with the discovery of Tutankhamun's Tomb and kicking 1920s Egyptomania into high gear) was appointed as the first chief inspector of the Egyptian Antiquities Service. As the 19th Century was coming to a close, a monumental Victorian palace with sophisticated Arabian décor, rising out of the Nubian desert and perched above the peaceful waters of the Nile, became the destination of choice for prosperous world explorers who had ventured down the Nile to immerse themselves into the fascinating world of pharaonic Egypt.
I too have held a fascination for the ancient city of Swenett, and beautiful Upper Egypt in general, for as far as I can remember. As a little girl, I devoured Ancient Egypt history books and avidly watched multi-part specials on French television documenting the epic relocation of the adjacent Philae and Abu Simbel temples, dreaming that I would one day embark on my own voyage deep into magical Nubia and explore its many archeological treasures.
For my first journey to Aswan, I couldn't think of a more special way to discover this legendary destination than by traveling back in time at The Legend Old Cataract Hotel. The city's iconic luxury resort, which throughout history has played grand host to illustrious international guests from Tsar Nicholas II and Sir Winston Churchill to Agatha Christie, absolutely awed me with its breathtaking setting and peaceful energy, and delivered every bit of the memorable experience I had dreamed of.
The hotel's signature vista is truly spectacular. Greeting the morning sun from my Nile Wing suite was almost a spiritual moment.
With every single detail you're made to feel special.
The Legend Old Cataract Hotel to me totally redefines the art de recevoir. Throughout my stay, I was personally greeted by every single staff member (yes even housekeeping knows you by name and checks on the room multiple times per day) and every effort was made to ensure that I was absolutely happy and satisfied at all times. One morning at breakfast, I was having what I thought was a casual conversation about my dietary and lifestyle preferences with Ereen, one of the restaurant's managers (featured in the fifth from last photograph), only to discover at dinner that she had not only made special arrangements with the hotel's Chef to design a custom vegan meal for me but that she'd actually worked overtime herself to lend a hand in the kitchen and ensure that every detail of my dinner was just perfect. I was beyond touched by such an incredibly thoughtful gesture.
Gazing out over the magical Nile while soaking in a relaxing hot bath is one of the most delightful – and unexpected – luxuries I've enjoyed most.
Luxurious in every possible way, Hermès toiletries included.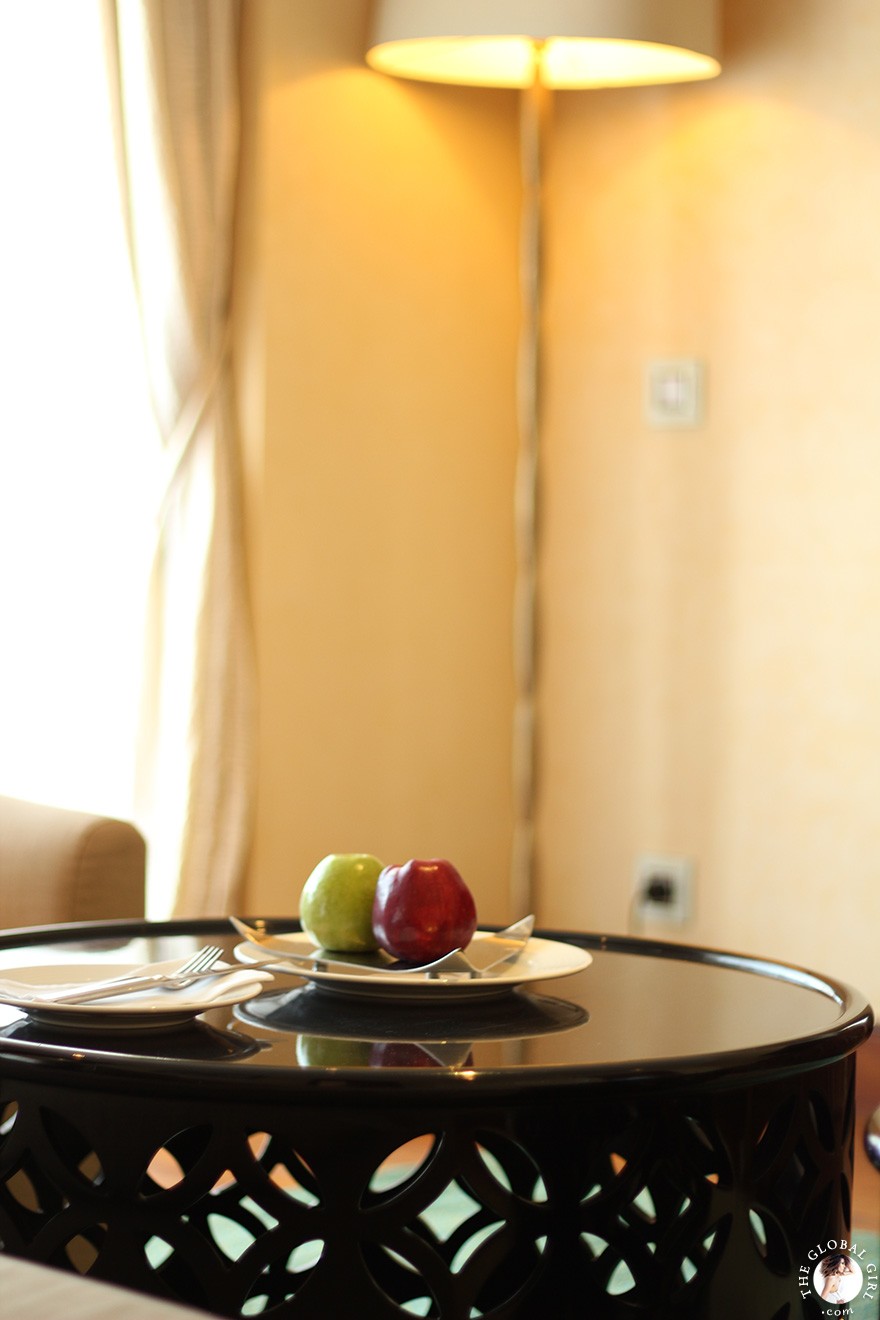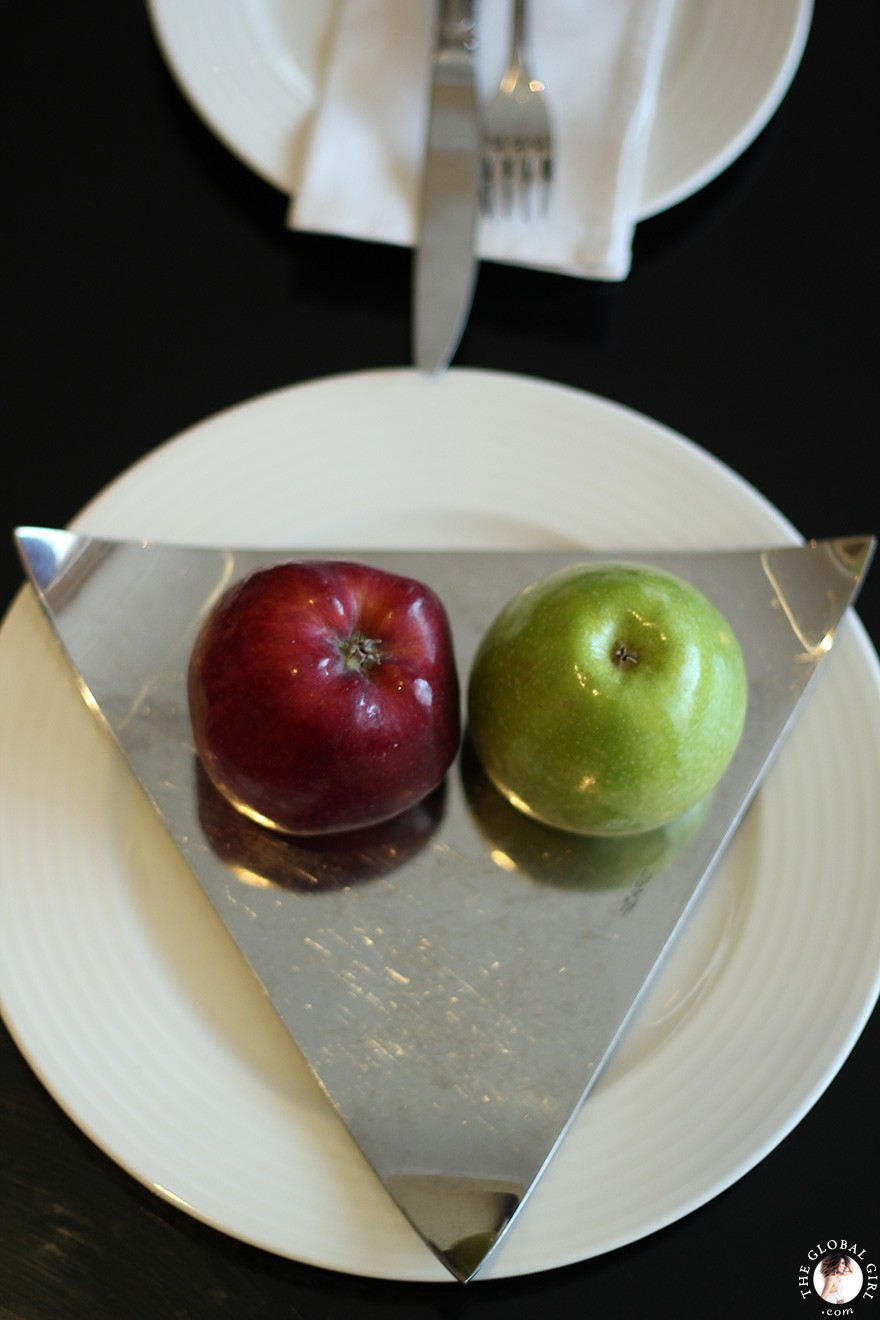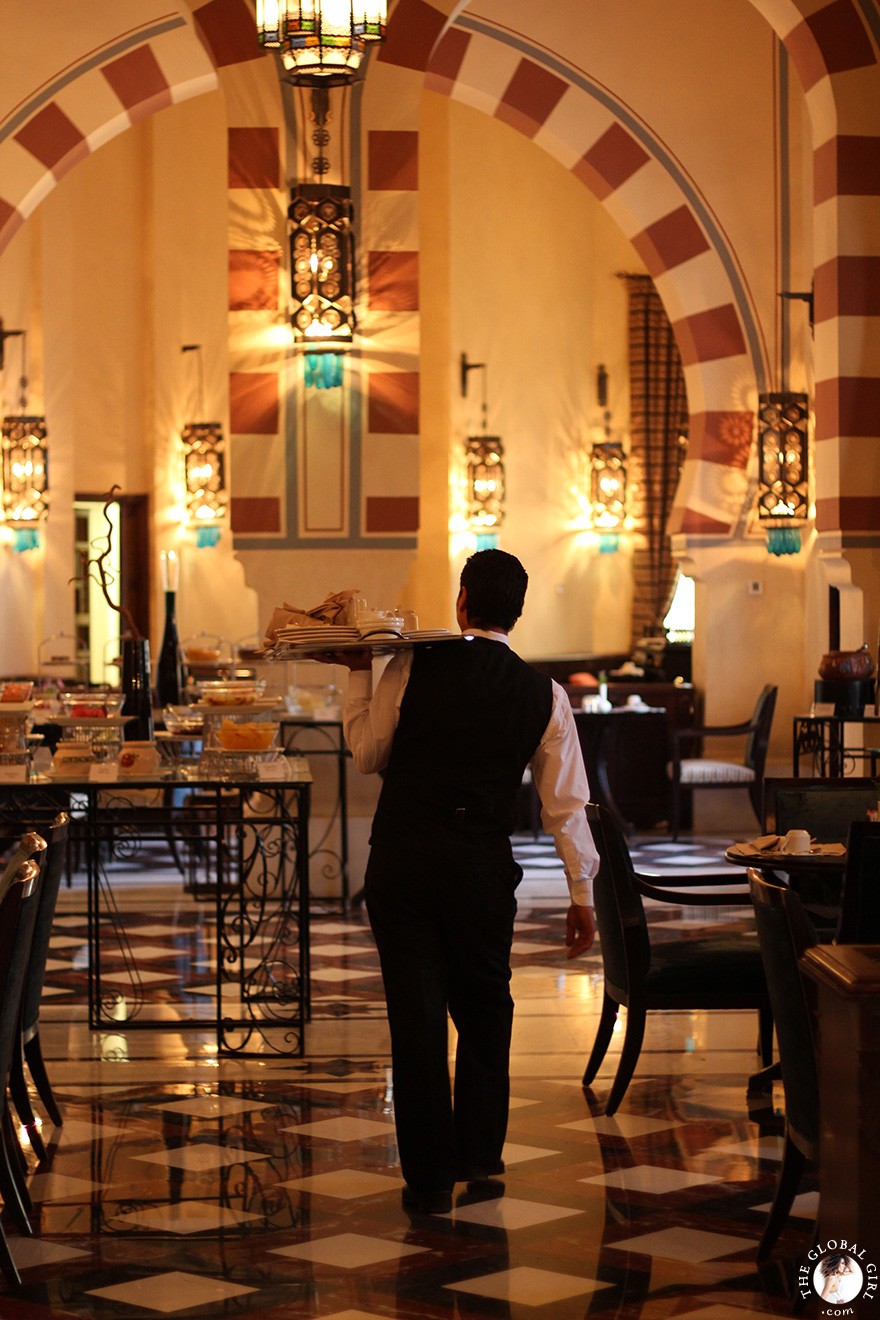 The stylish Moorish-inspired striped arches of the main lobby, seen further in this editorial, carry into the Saraya, the Hotel's gourmet Mediterranean restaurant, perpetually bathed in soothing golden light.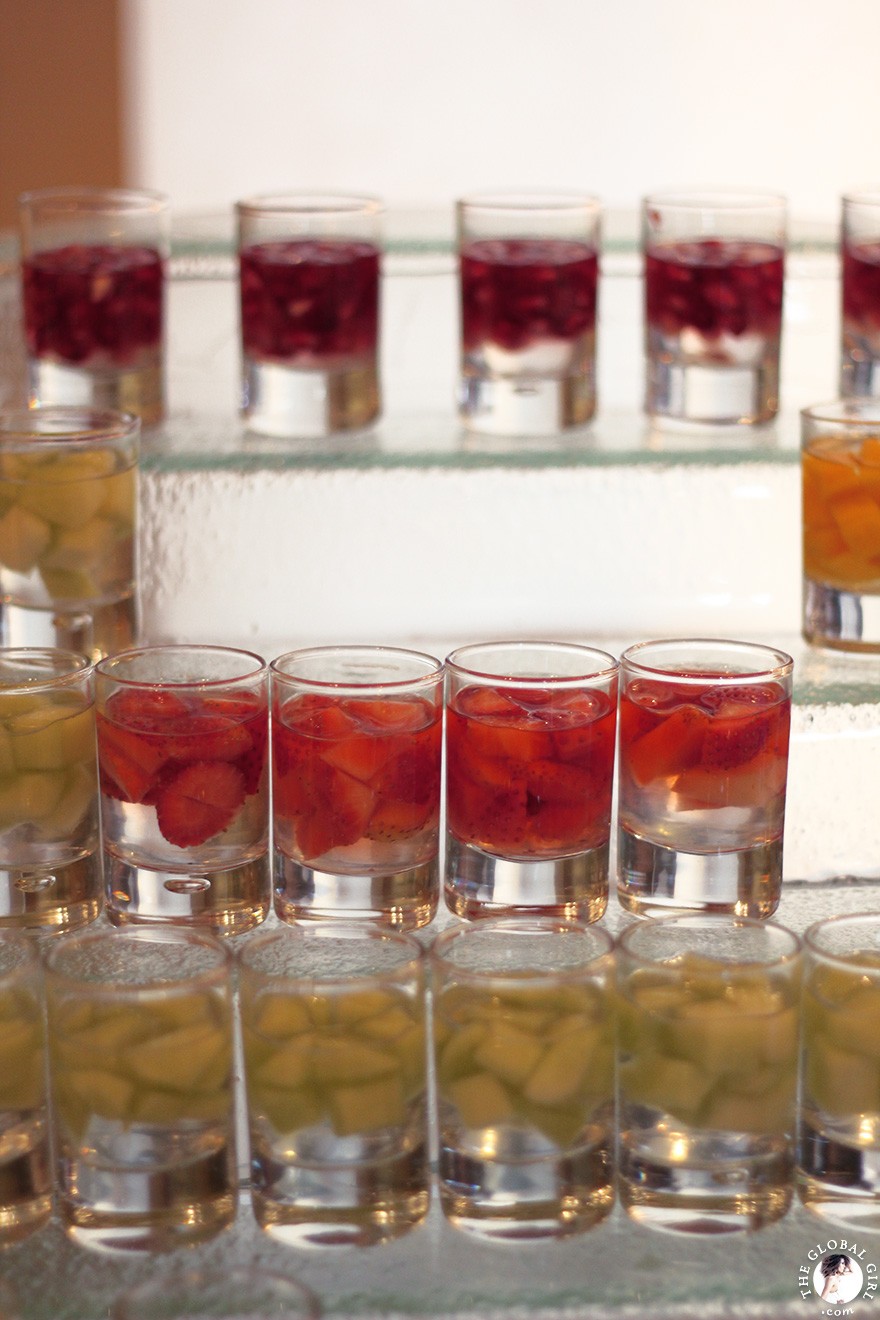 The outdoor Terrace offers stunning 360 degree panoramic views of the Nile, Khnum Temple and Elephantine Island. My absolute favorite breakfast spot.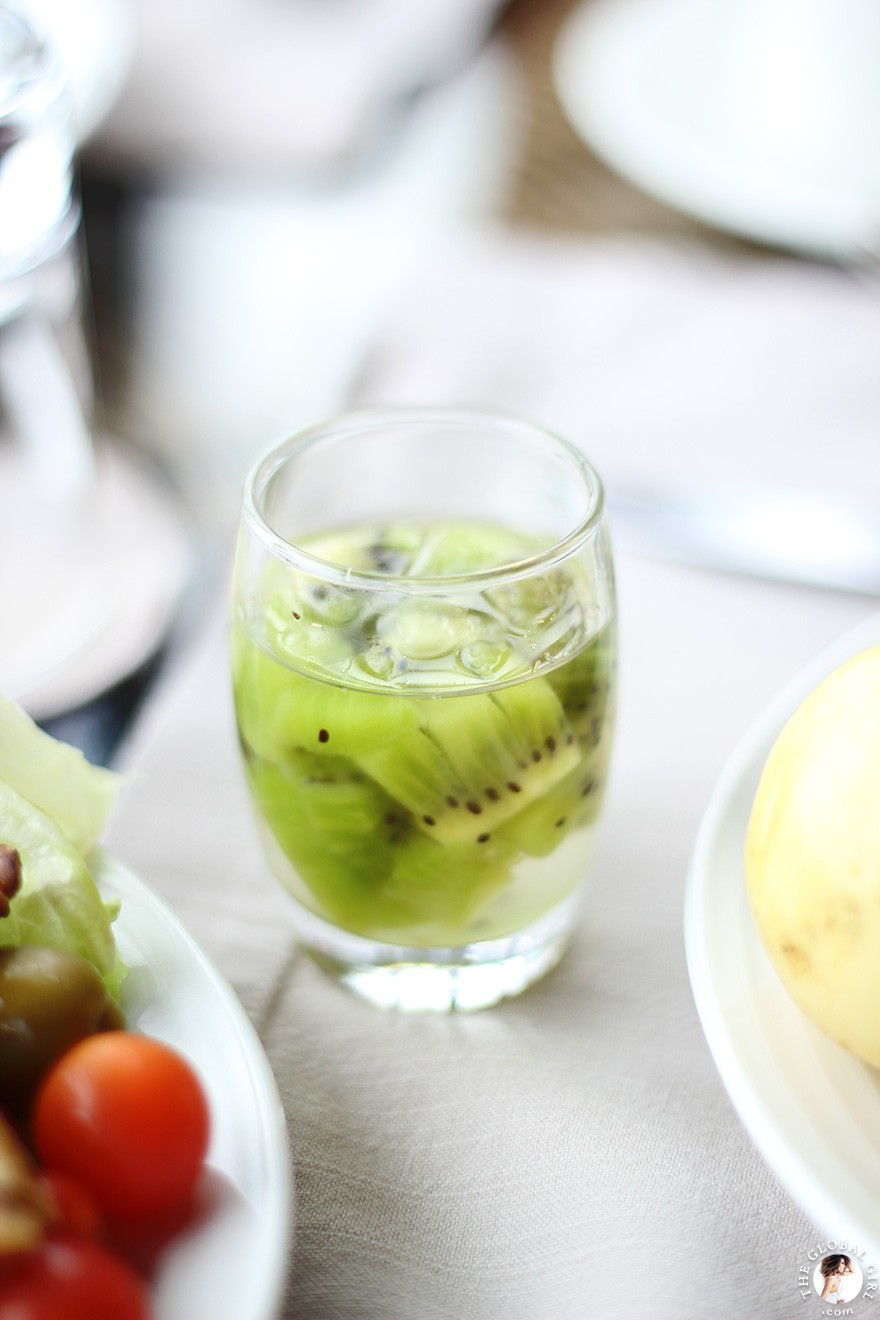 Refreshing fruit-infused waters, fresh made-to-order juices and super healthy salads were a daily staple (the ultimate raw foodie's heaven).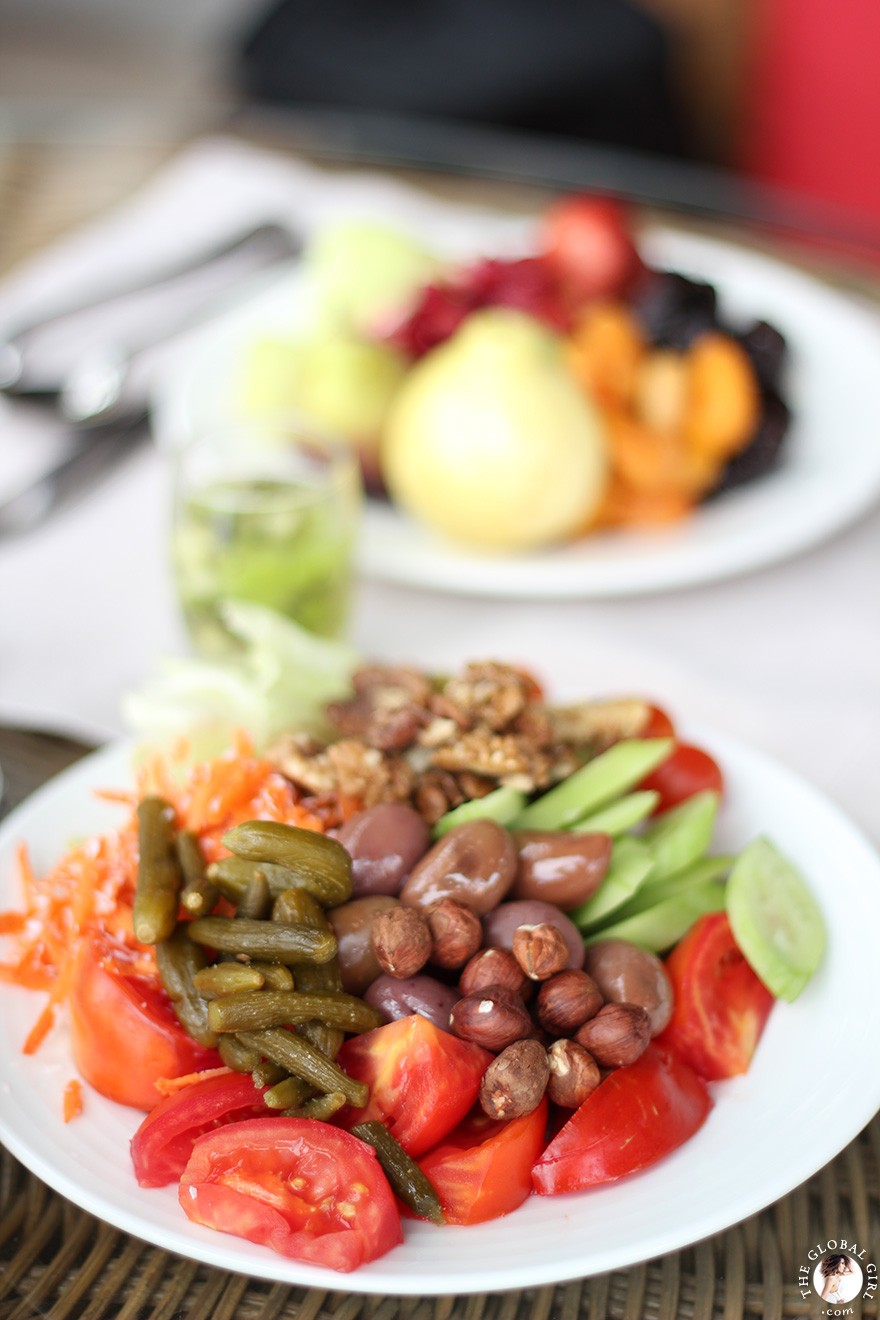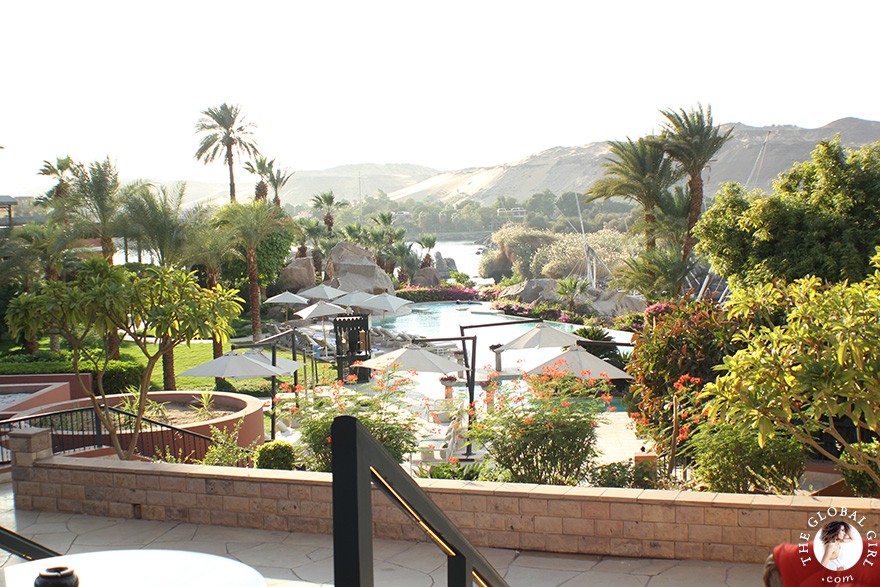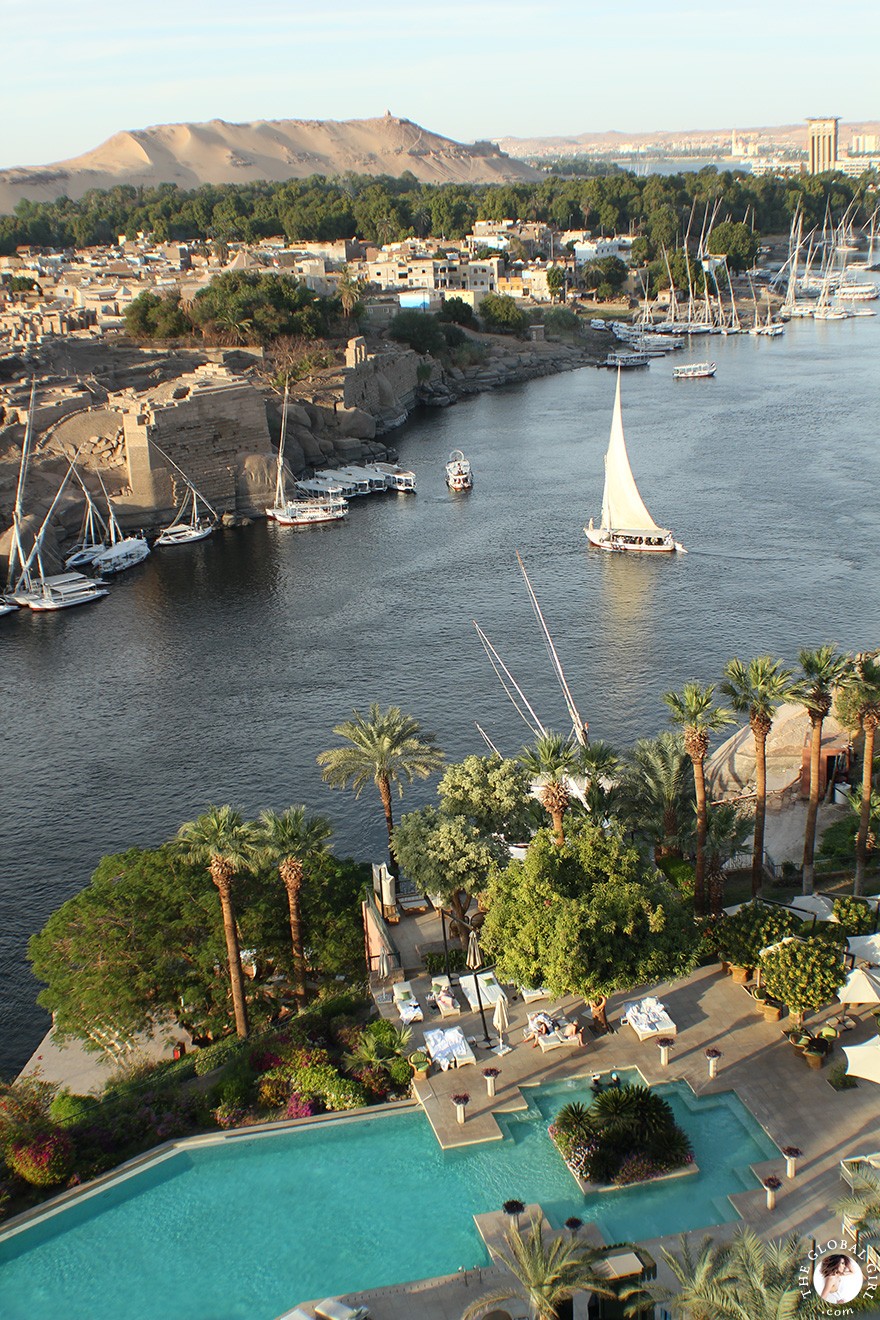 The hotel's private jetty is wonderful to hop on a felucca for a relaxing ride or simply to catch a slice of life on the Nile.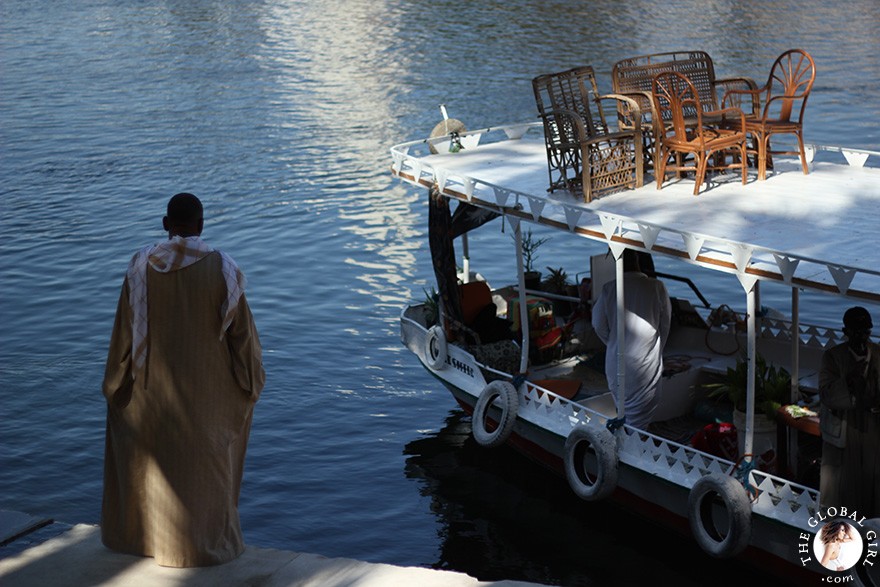 The contemporary Nile Wing, re-designed by French interior decorator Sybille de Margerie, showcases a fresh modern take on Egyptian classics in vibrant tropical greens with gold metallic accents.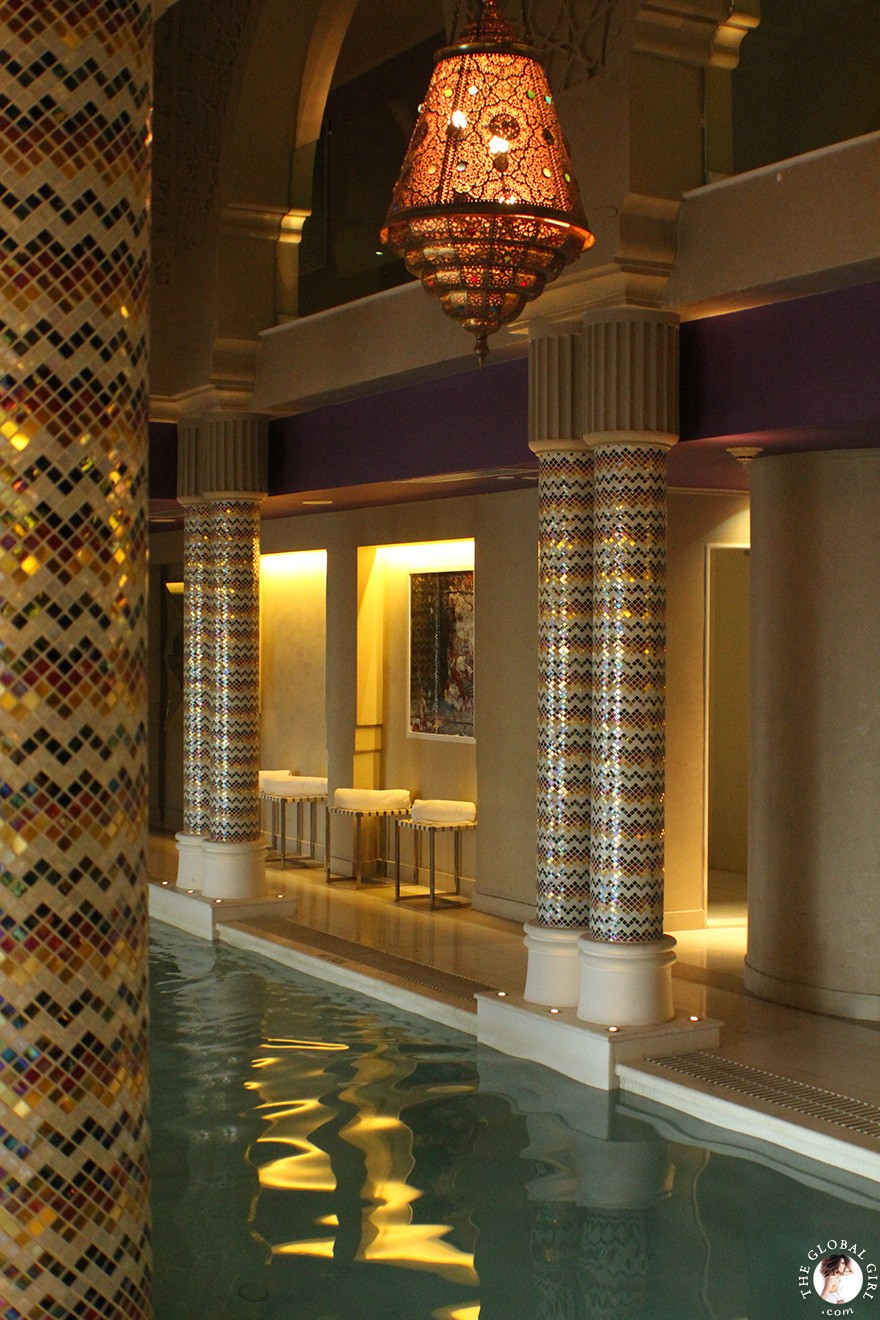 The magnificent So Spa, arguably my all-time favorite hang out.
Sweating out the toxins in the 3-room hammam and taking a refreshing dip in the palatial indoor pool was part of my morning and evening feel-good rituals.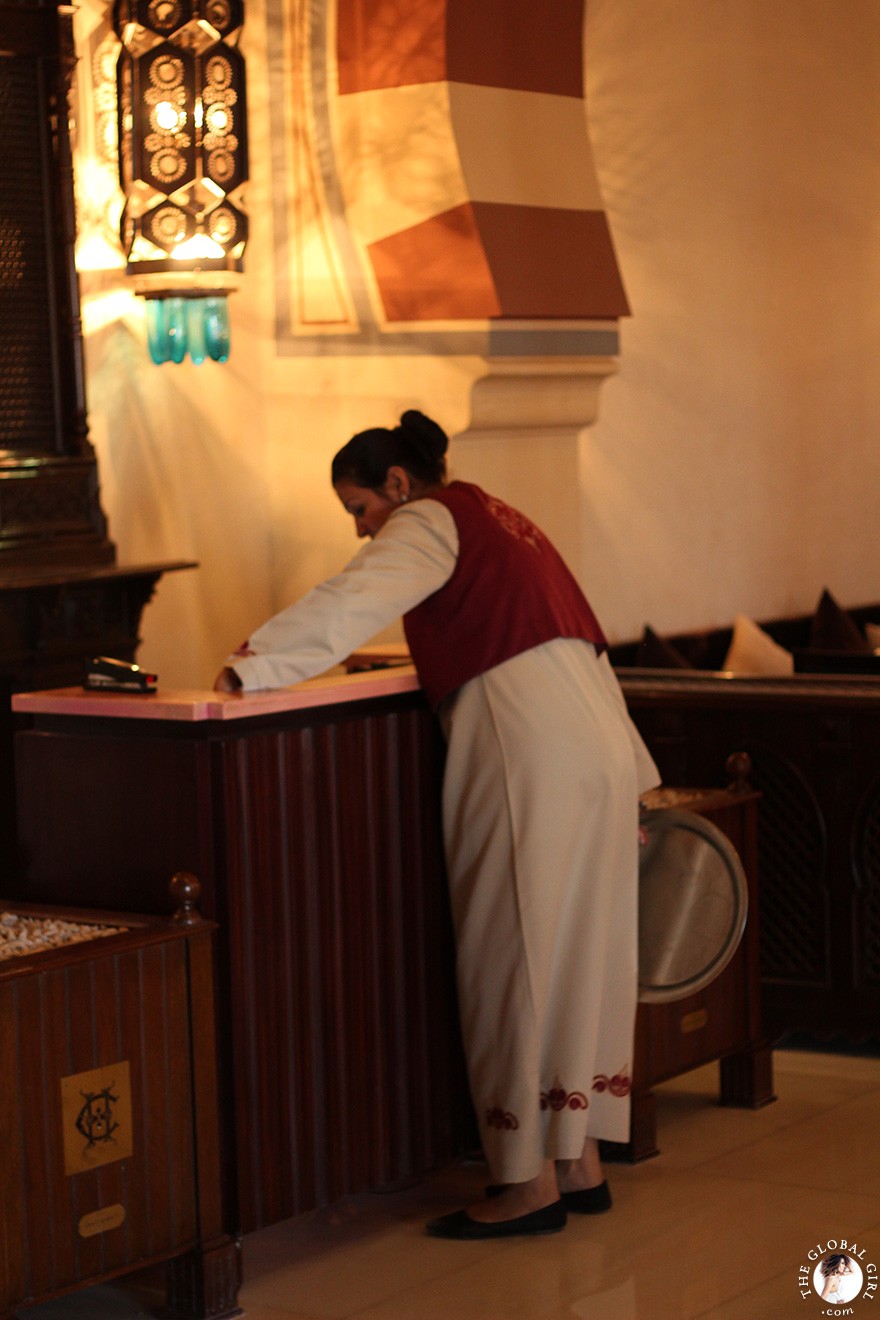 The lovely Ereen busy at work.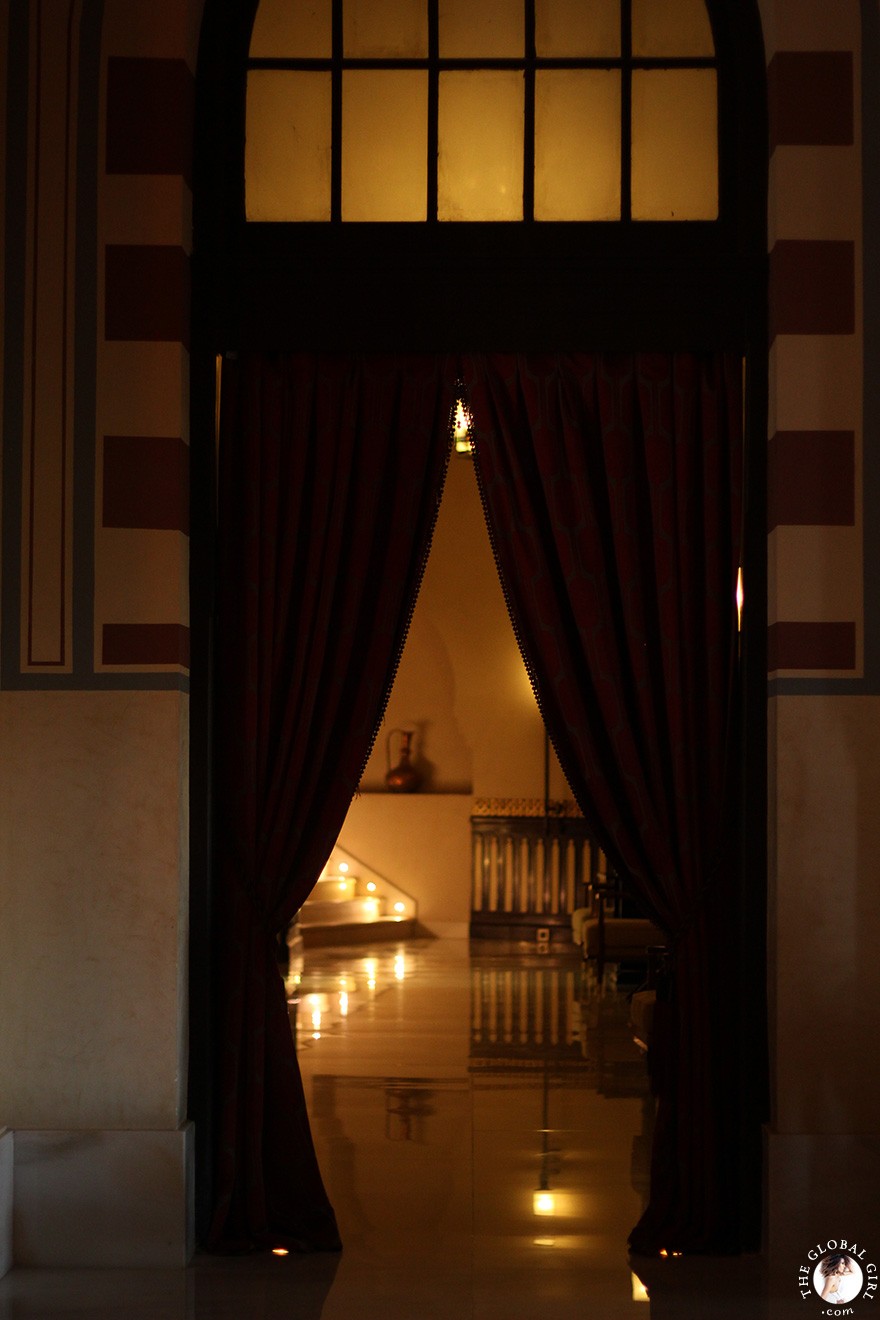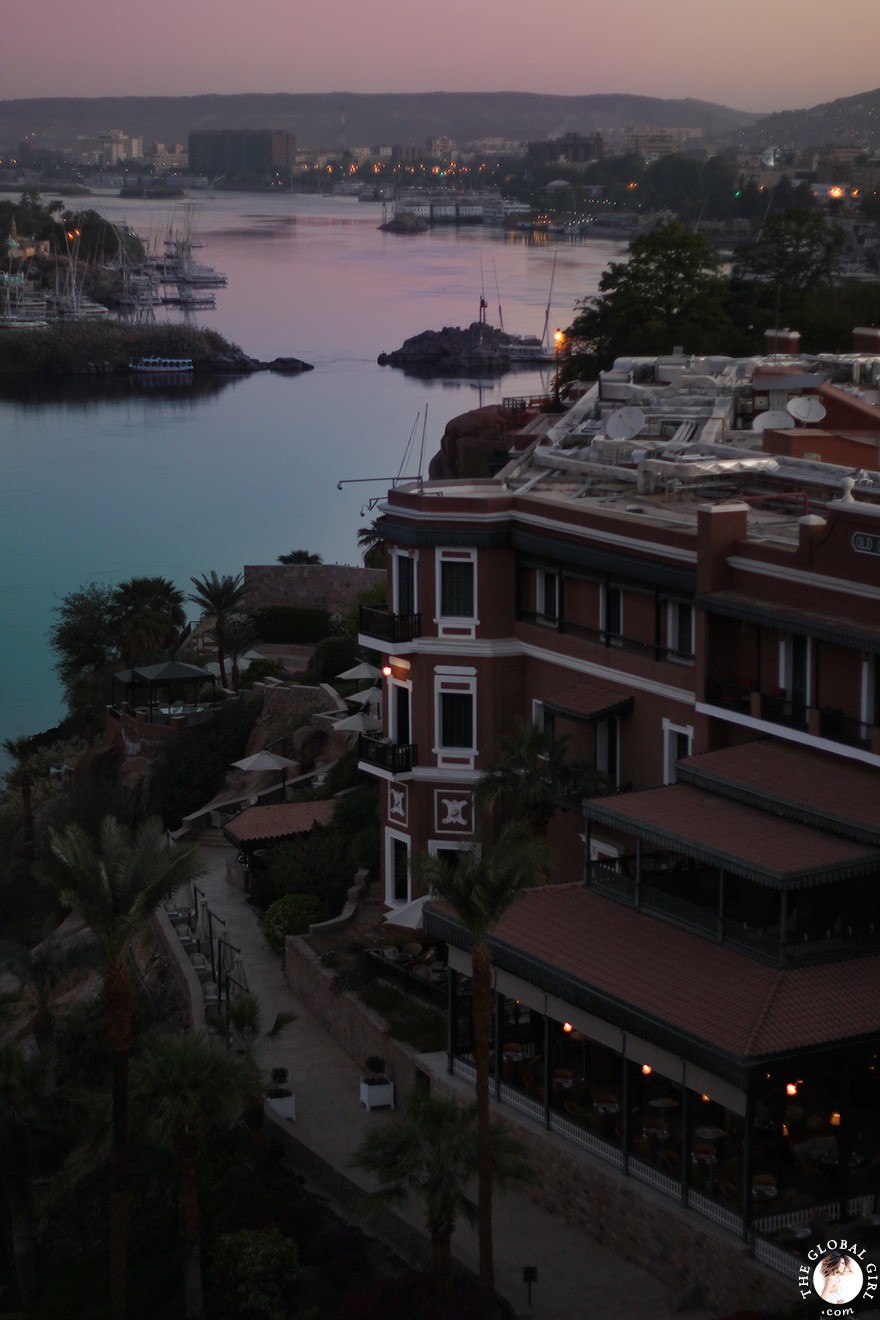 On my last morning as I was sunrise gazing from my suite's terrace overlooking the Nile, I had a moment of sadness for leaving behind a very special place I loved and truly special people I cherished. I think a part of me will forever remain in Aswan.