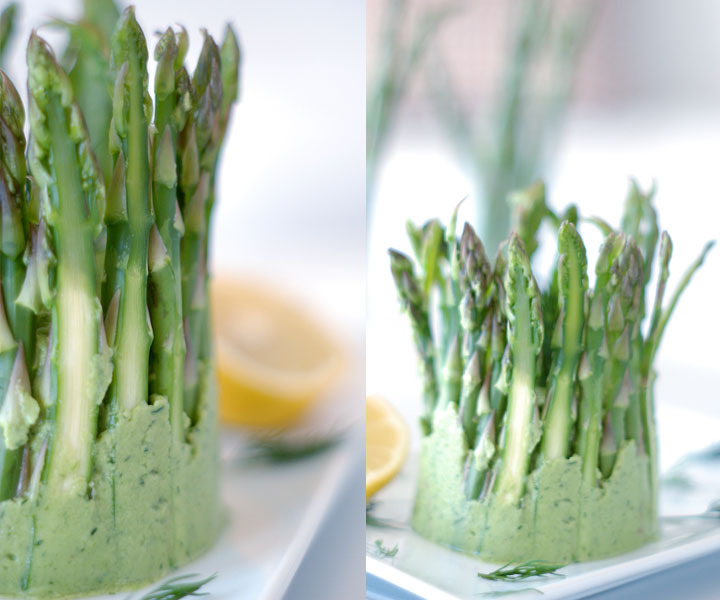 This raw asparagus and avocado dip one of my favorite appetizers.
There's something about asparagus that's so festive. It turns an everyday meal into a special occasion, gourmet celebration!
I like to spend five more minutes and make it extra special with an eye-pleasing presentation.
I share the Japanese belief that you eat with your eyes first!
Photography and Recipe by Ndoema
Raw Dip w/ Asparagus, Avocado & Dill
Ingredients
INGREDIENTS

1 cup of asparagus
1 avocado
1/2 cup fresh dill
Juice of 1 lemon
1 garlic clove
Pinch of celtic salt
Instructions
INSTRUCTIONS

Place all the ingredients in a Vitamix and blend until you obtain a smooth consistency (resist the temptation to add water to keep the flavors undiluted and the consistency firm).
To achieve this lovely bamboo-forest inspired look, slice half a dozen asparagus spears lengthwise and placed them in a 3-inch forming ring with the dip in the center.
Refrigerate for 15 minutes (to firm up the dip and remove the ring easily) before serving.
Enjoy!