Need I say that beauty to me starts in the kitchen?
As I'm sure you all know by now, I'm a firm believer in the power of beauty foods so it will come as no surprise to you that in response to the constant hair care interrogation I'm under (which is funny to me cuz I'm a lot more obsessed about food than I am about my hair care routine ;), the answer is always the same: it's all about proper nutrition. So there you go, these are the top 5 hair beautifying foods I swear by to feed my mane.
Oh and they each come with a drool-worthy companion recipe. Talk about a win-win!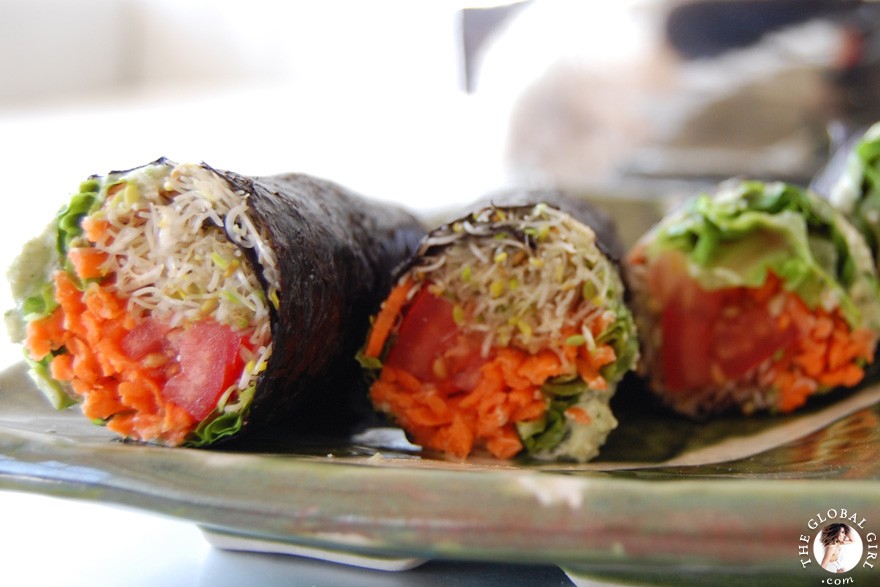 Nori
Beauty nutrients: Vitamin C, Amino Acid and Biotin
Featured recipe: No Rice Raw Vegan Sushi

Nori, and seaweeds in general, are health and beauty superstars I swear by. They're rich in most all the nutrients listed previously: Vitamin C, iron and biotin and more. Nori is also rich in protein and B vitamins so it's all around fantastic from a nutritional standpoint. Feeding my body and mane with mineral-rich sea veggies is something I've done religiously since transitioning to a plant-based lifestyle many years ago and it's served me well.
Note: I'm personally paying particular attention to the sourcing of nori (and all seaweeds) these days, because of the unfortunate state of contamination of our oceans.