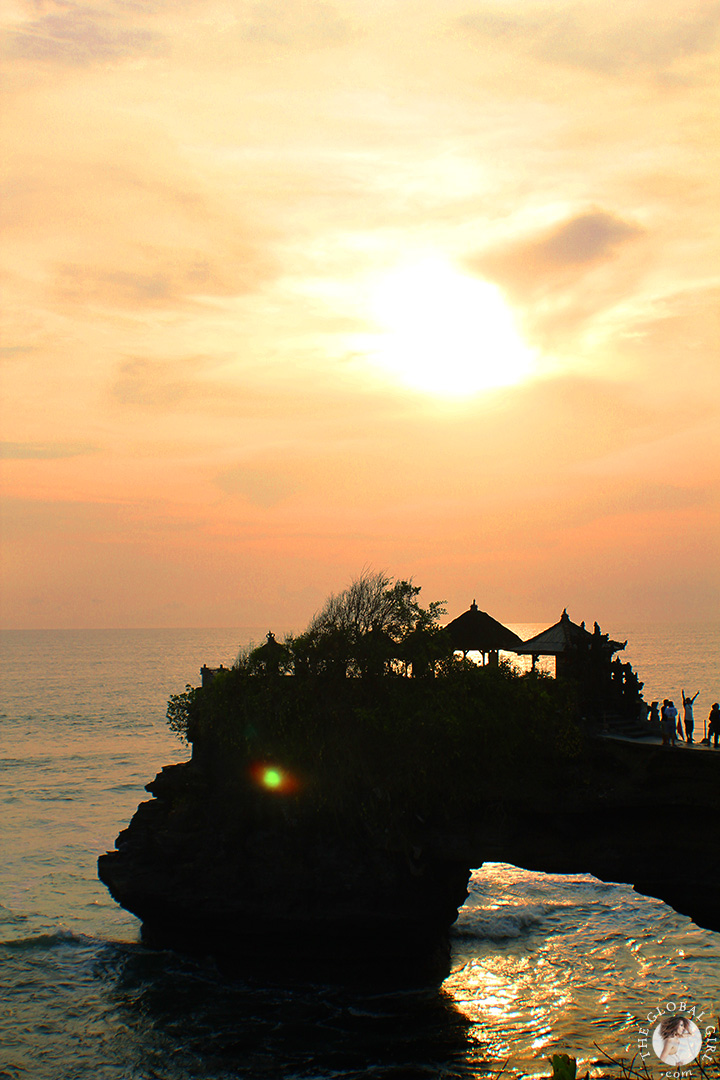 Photography by Ndoema
I know I have the propensity to cram a gazillion photographs into my posts but at times a single shot (or two) suffice to convey the full experience.
Located on the coastal side of the Beraban countryside in Bali, Tanah Lot is a picture-perfect rock formation and home to a quaint Hindu temple that's a popular Balinese worship and pilgrimage site. It boasts some of Southeast Asia's most spectacular sunsets and is one of Bali's most archetypal sacred sites.
It was only a few 5-minute ride from my home in Canggu Beach (lucky me 😉 so I needed no coaxing to make a temporary leave of absence from my paradise hideaway to take a meditative walk along this stunning coastline and bask in the shimmering light of one Bali's trademark blazing sunsets.
For more Southeast Asia adventures: Glide up Chao Phraya River in Bangkok | Veggie shop at Khlong Toey Market | Escape on a Magical Getaway in Bali's Canggu Beach | Explore this Javanese green oasis in Yogyakarta