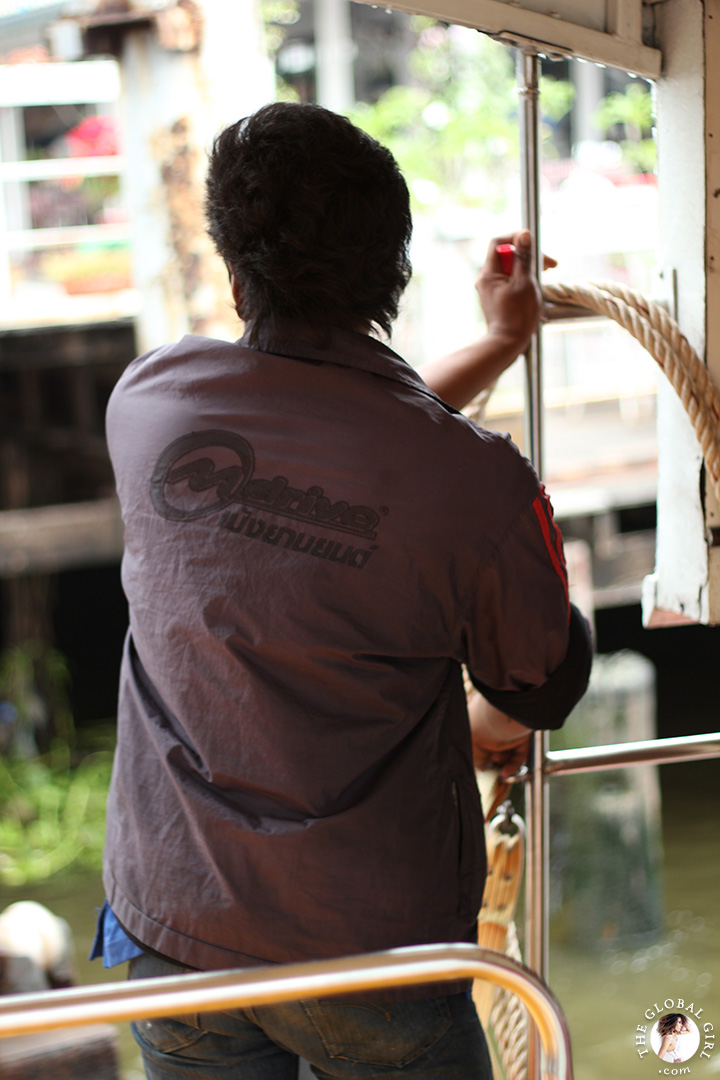 Photography by Ndoema
One of the coolest things you can do in Bangkok, besides exploring its vibrant fresh markets, is to buy a 15 Baht ticket (about 50 U.S. cents) and hop on the Chao Phraya Express for a ride up the Chao Phraya river. It's one of the most wonderful ways to get a feel for everyday Bangkok life.
I jumped on board this bustling local ferry on a late afternoon hoping to capture the city skyline against a fiery sunset. It was a grey overcast day with no sun in sight but – unknowingly – I was treated to a more magical spectacle when the day came to a close and all the beautifully illuminated pagoda boats lit up the horizon, unveiling a moody and glimmering cityscape.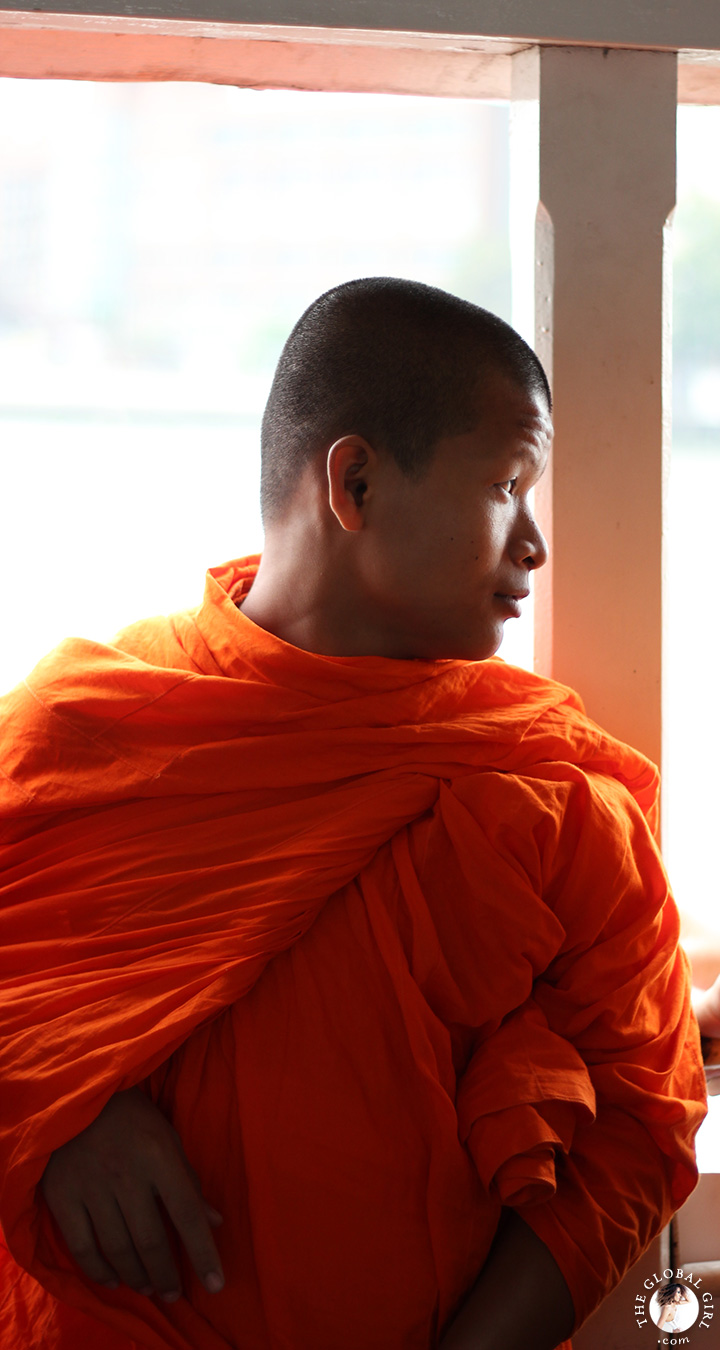 A lesson in effortless style. Love the way his robe is delicately draped over his shoulder and peeks under his arm.
Close up on the beautiful local fantail boats.
In exquisite company.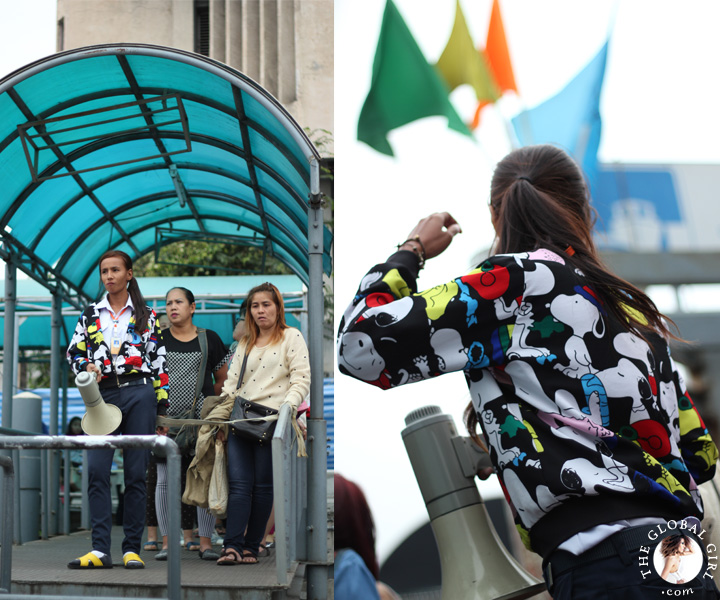 That inimitable sartorial Bangkok style.
The spectacular Rama VIII Suspension Bridge. Pure architectural genius.
Breathtaking from every angle.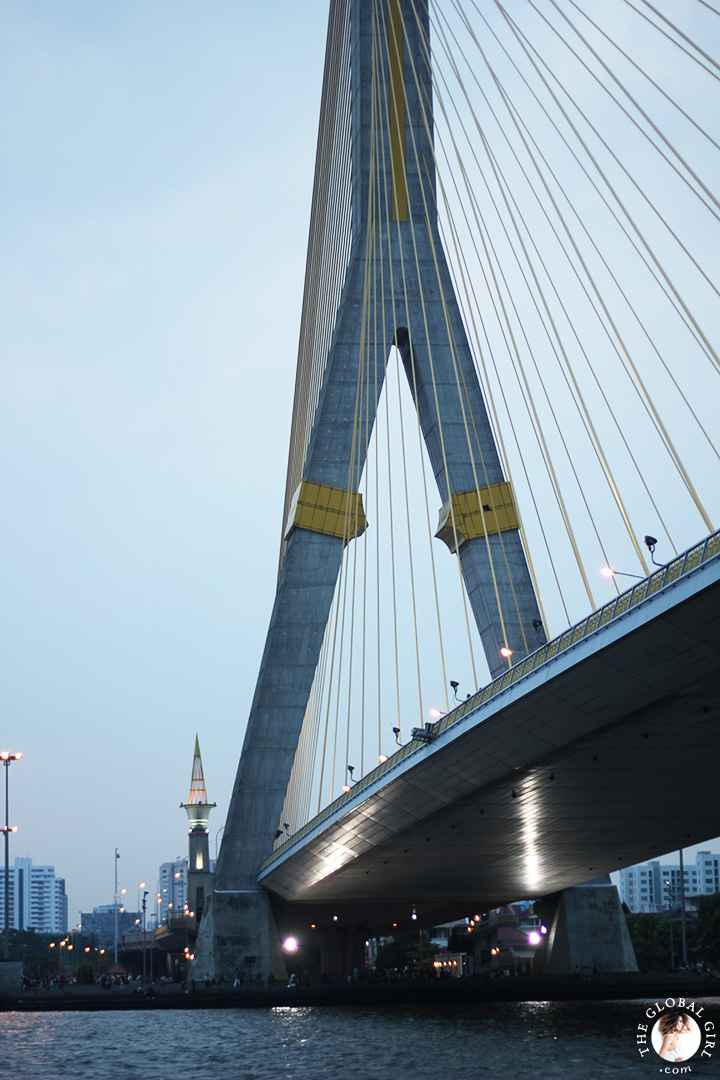 A street style photographer's paradise.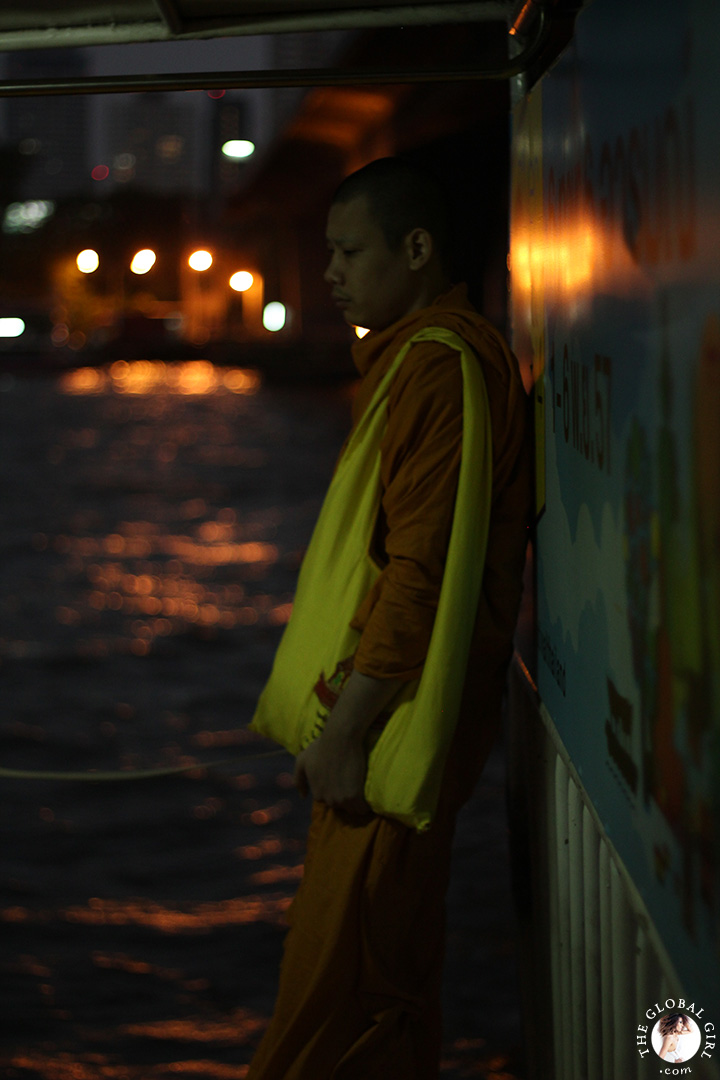 Stillness amidst the hustle and bustle.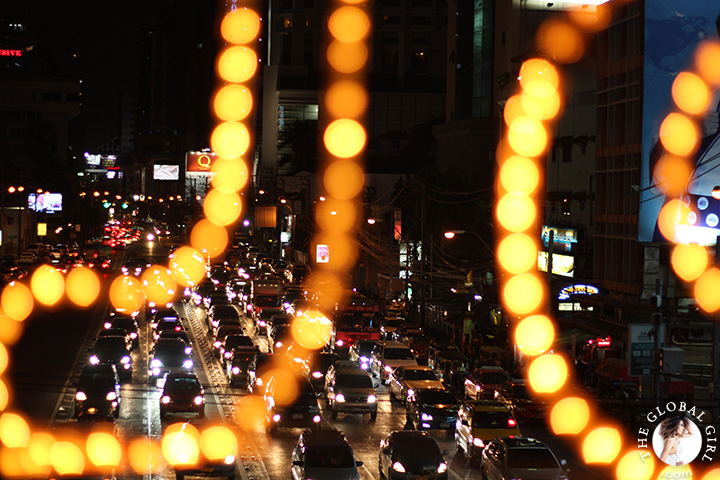 Good night Bangkok…
For more Southeast Asia adventures: Veggie shop at Khlong Toey Market | Escape on a Magical Getaway in Bali's Canggu Beach | Explore this Javanese green oasis in Yogyakarta | Catch the sunset at Tanah Lot