Photographed at the Hyatt Regency Yogyakarta in the Island of Java, Indonesia. Backless maxi dress by Tadashi Shoji.
---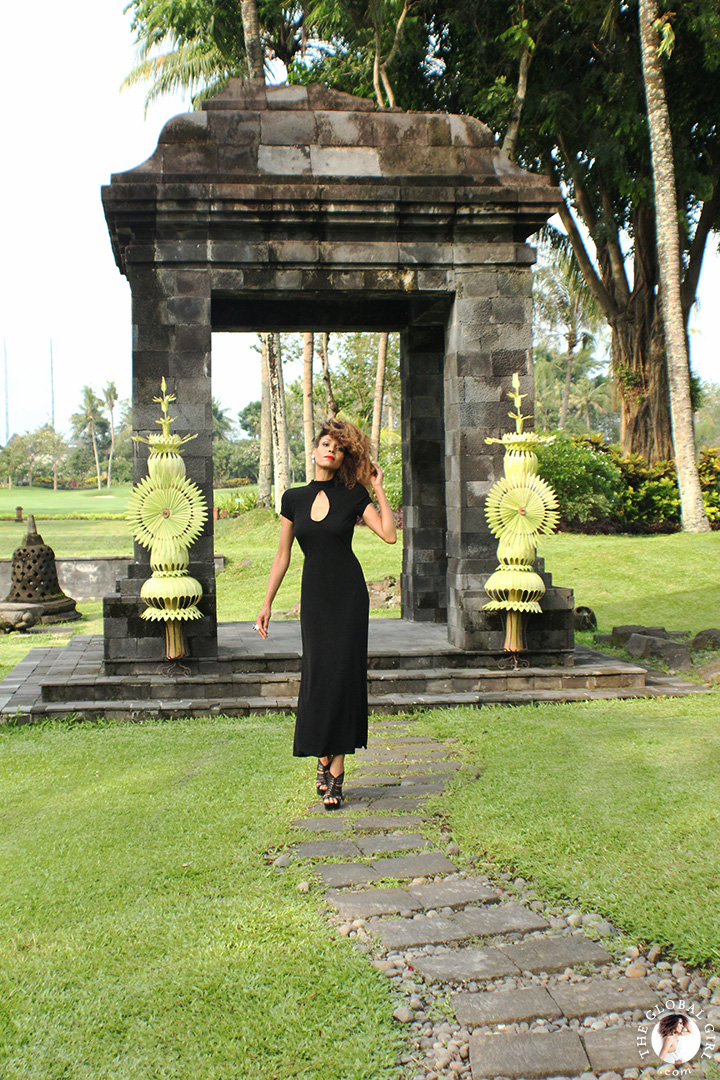 There's a lot more to Indonesia than Bali. And that much I knew as I was planning the itinerary of my travels through fascinating Southeast Asia. Though I couldn't wait to embark on my first Balinese adventure (which took me to beautiful Canggu Beach and Ubud as well as the most breathtaking ancient Balinese sacred sites), for my first stop in Indonesia I chose Yogyakarta.
The royal court city of Yogyakarta, in the island of Java, is the main gateway to the magnificent 9th-century Mahayana Buddhist Temple of Borobudur (I'll share photographs of my journey through this extraordinary archeological site soon). It's an enchanting city in its own right yet it can easily be upstaged by the nearby stunning UNESCO World heritage temples of Borobudur and Prambanan. I flew in from Kuala Lumpur, after a week-long exploration of bustling Siem Reap in Cambodia and the mind-blowing temple complex of Angkor Wat, and as soon as my plane landed at Adisucipto International Airport I fell under Yogya's spell. I discovered a vibrant and culturally rich city full of contrasts and unexpected gifts, and fell in love with this serene green oasis where I spent a most memorable stay.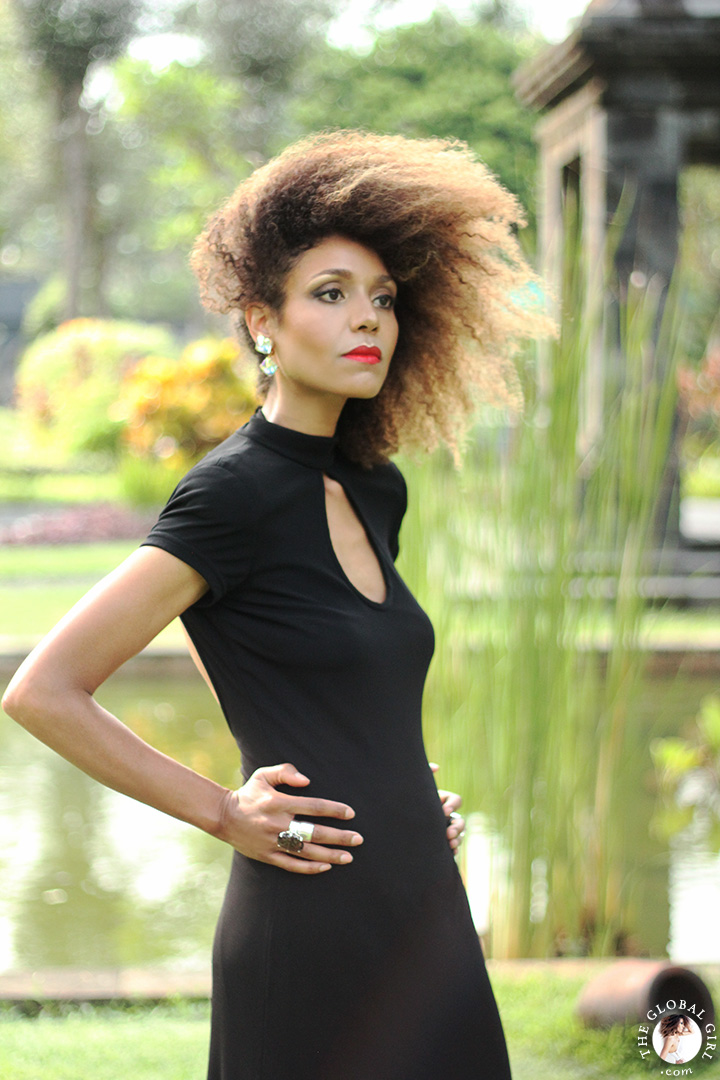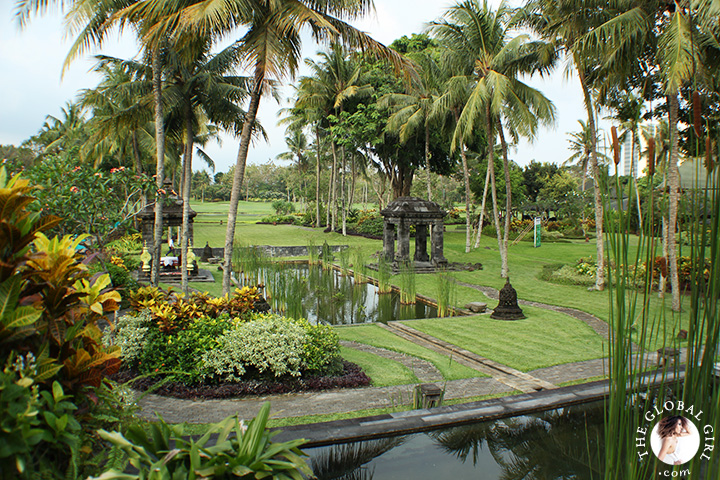 Hyatt Regency Yogyakarta is a green living heaven. Set amidst 24 hectares of beautifully landscaped grounds in the scenic outskirts of north-western Yogyakarta. It's a sharp contrast to the city's hectic pace.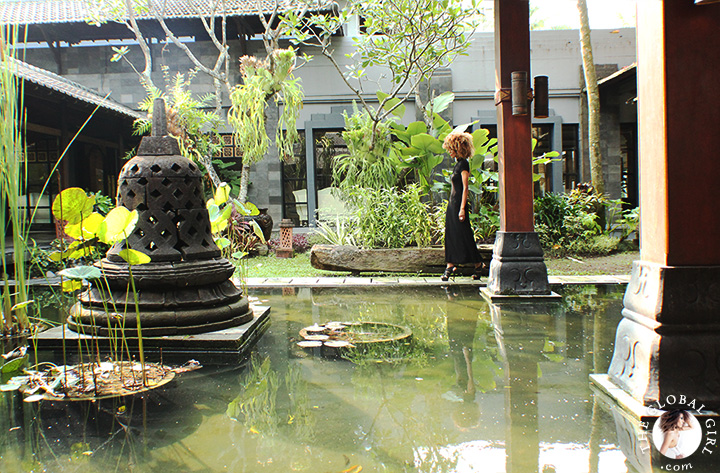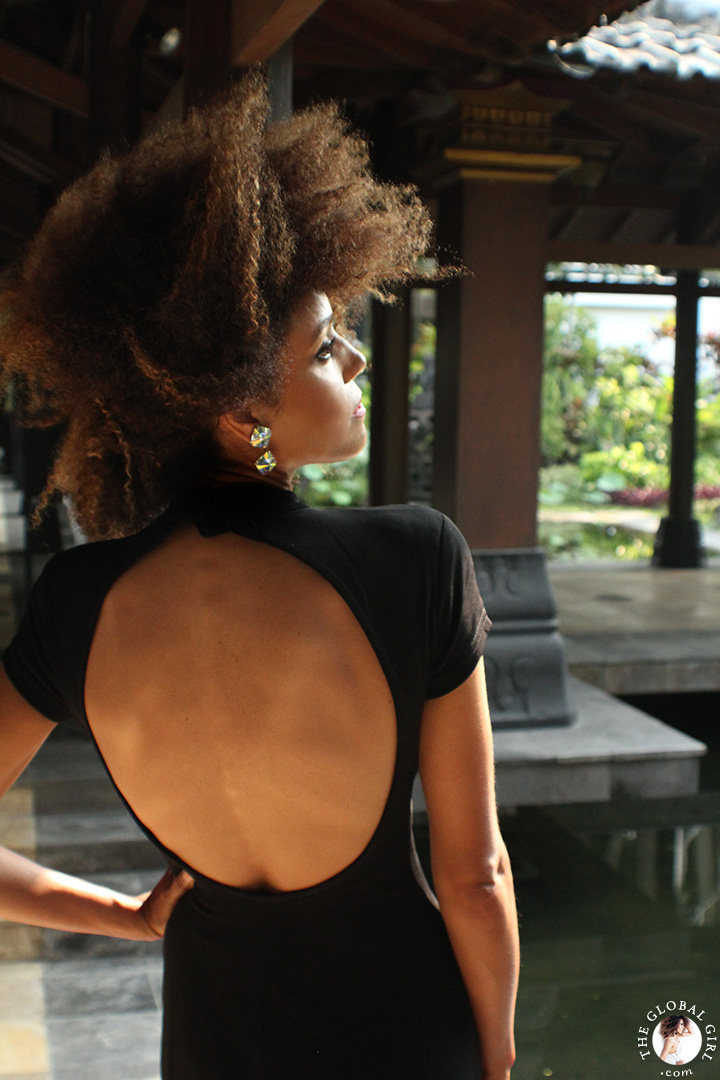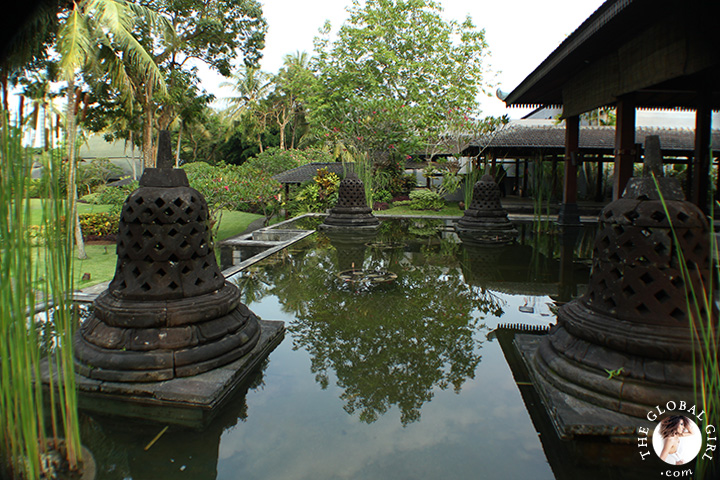 Boasting sprawling hectares of green parks and exceptional air quality, this eco-friendly urban hideaway was voted one of Indonesia's "top 10 Green Hotels".
These massive bell-shaped stupas, mirroring those found at Borobudur, are one of the hotel's key design elements and a celebration of the rich spiritual history and exceptional architectural achievements of ancient Java.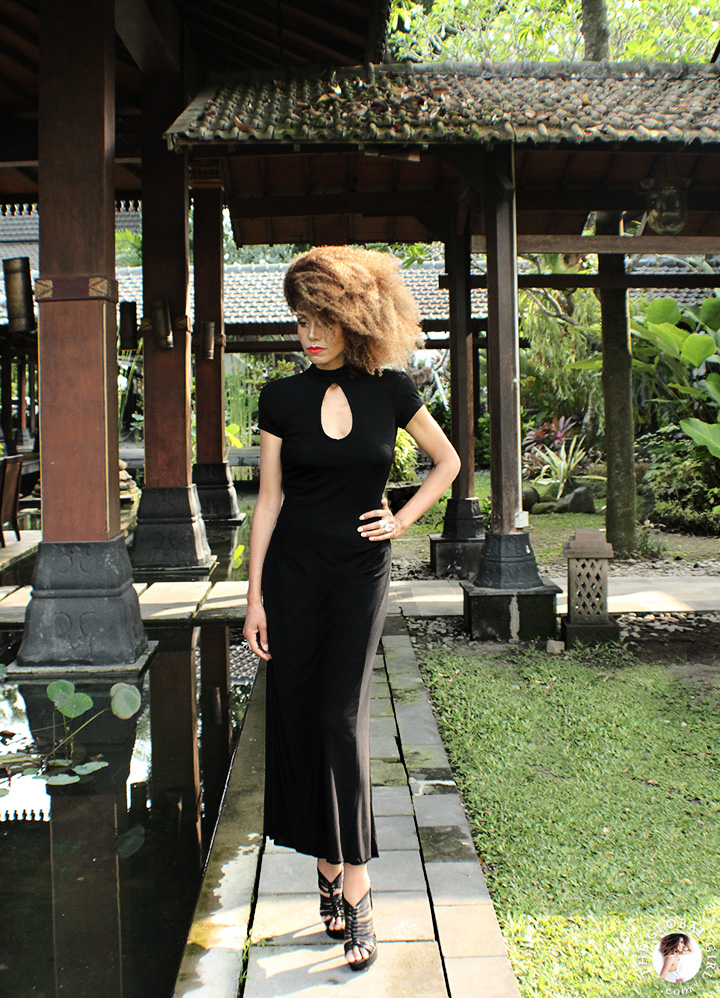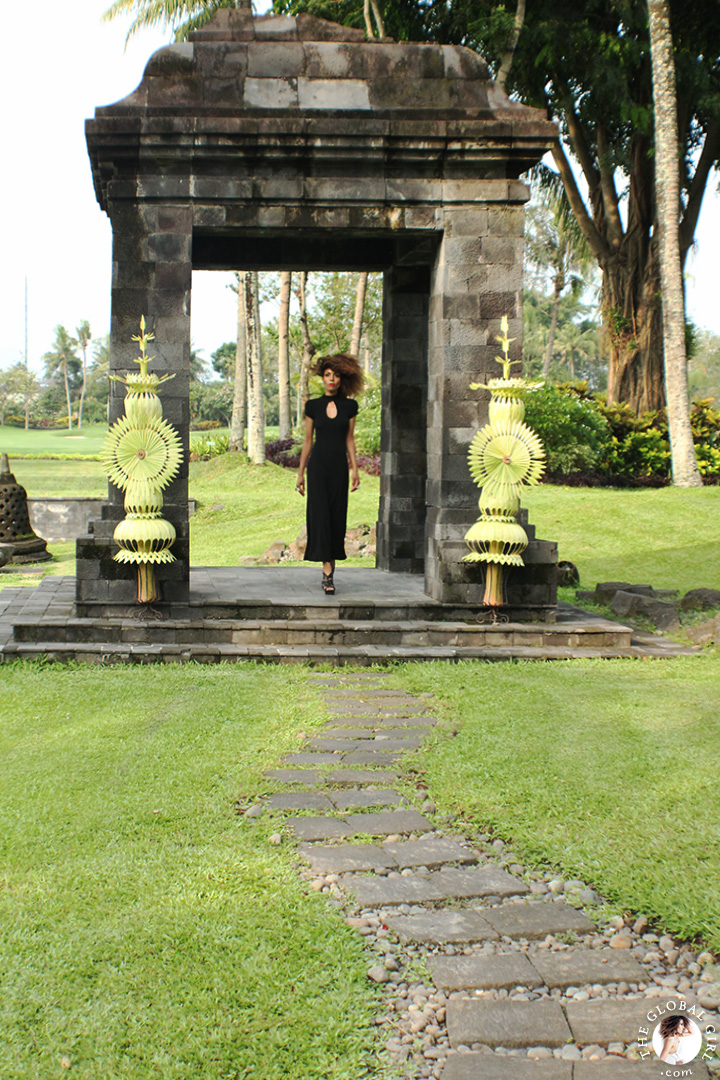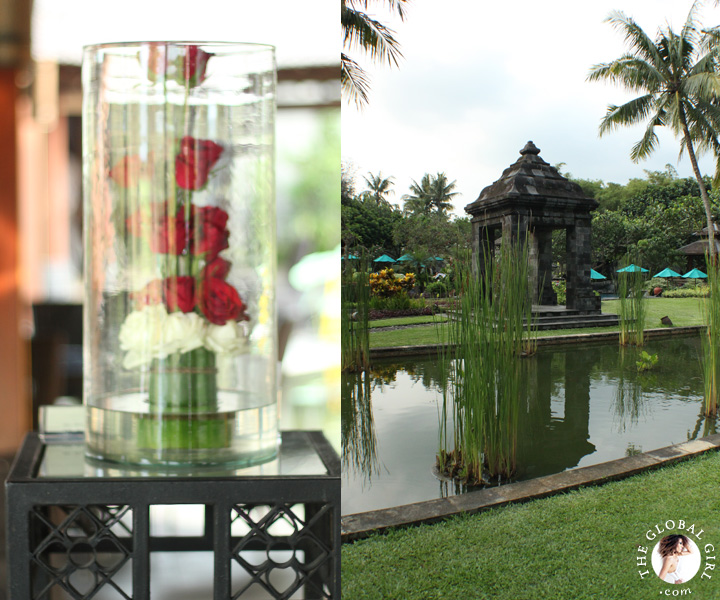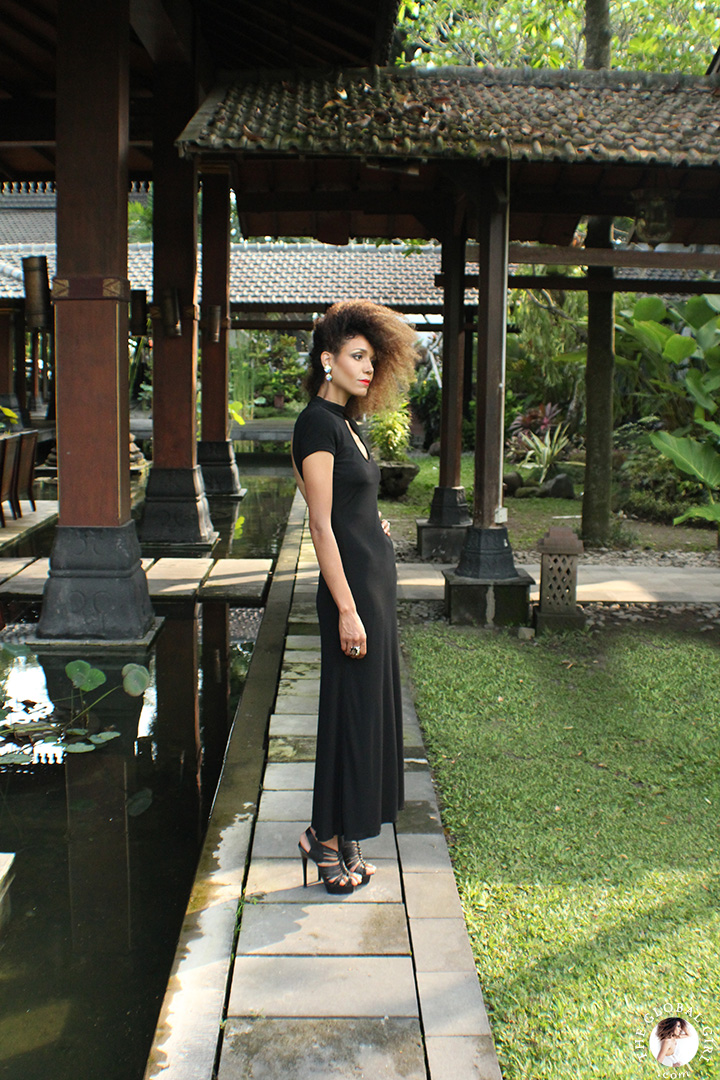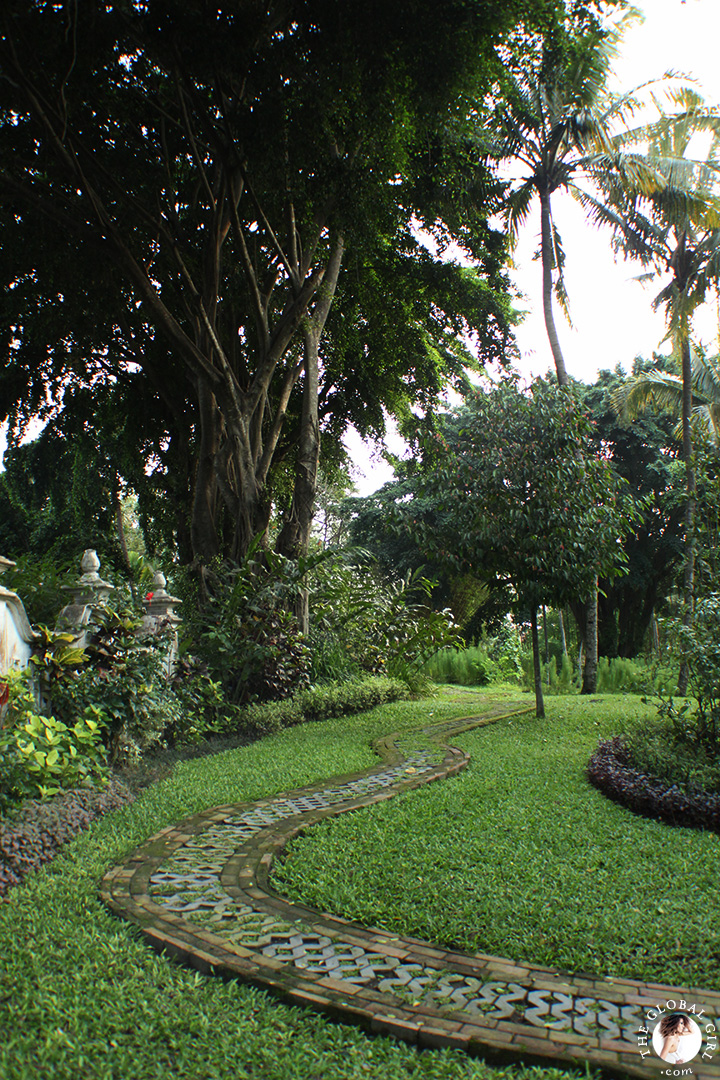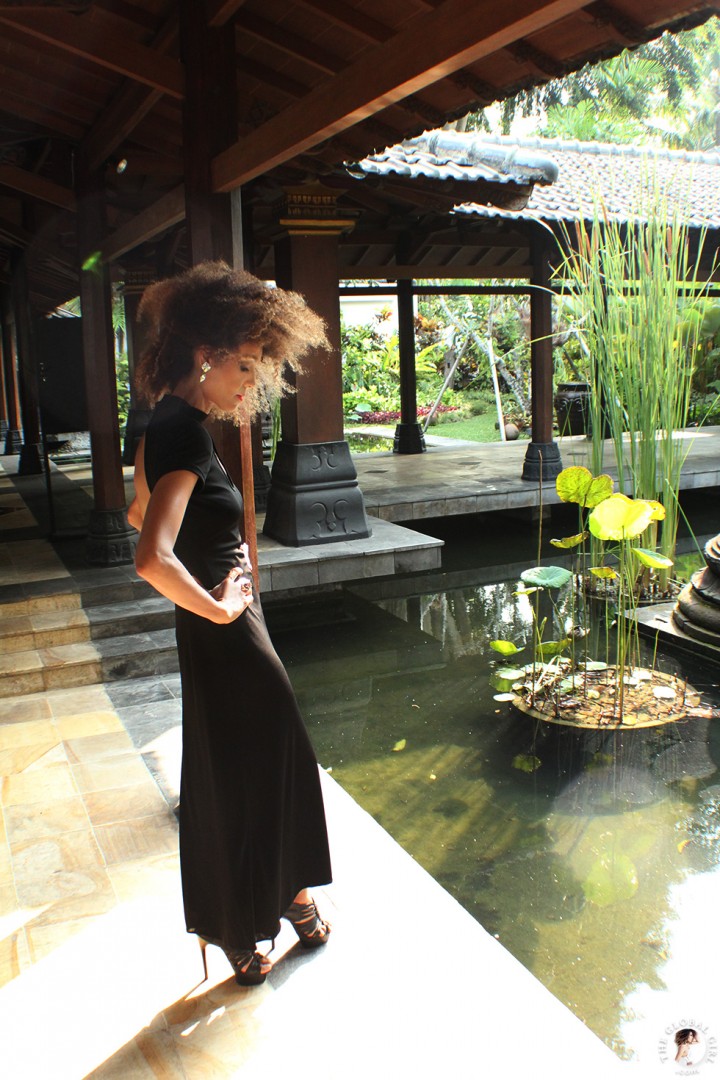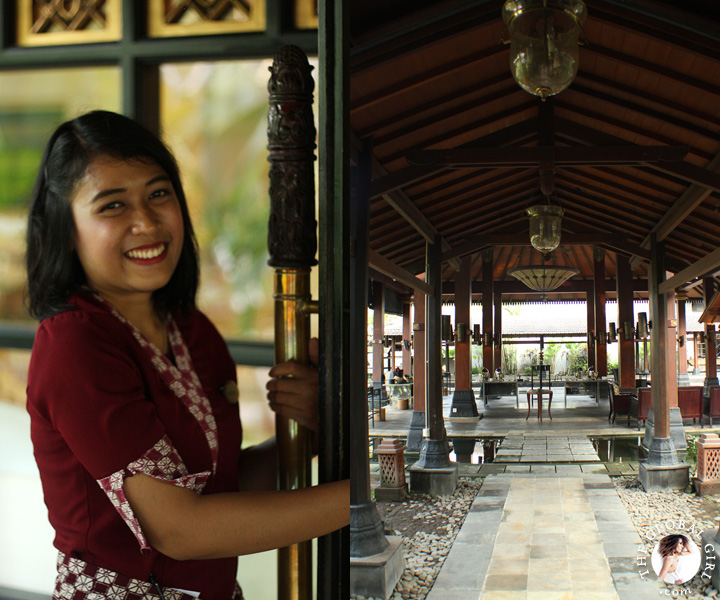 The Javanese hospitality is truly special. I was greeted with the most incredible warmth and felt instantly at home.
A green take on sacred geometry. I fell in love with these gorgeous janur, traditional Indonesian palm leaf arrangements.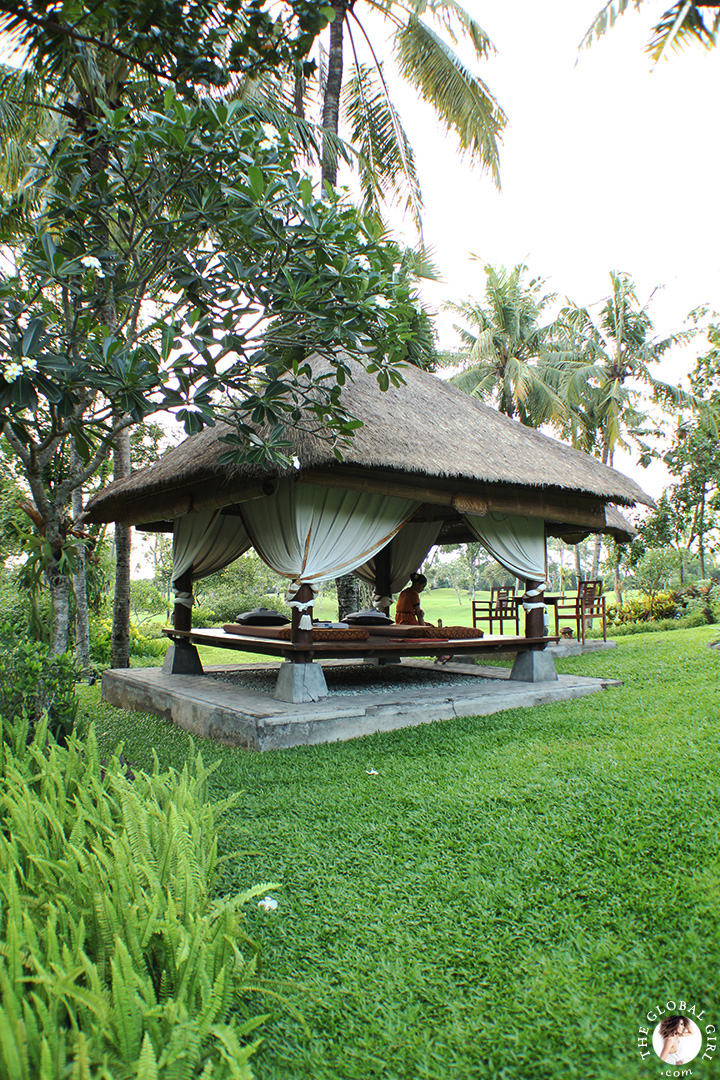 One of my favorite spots. The relaxing outdoor spa tucked away amidst peaceful tropical gardens.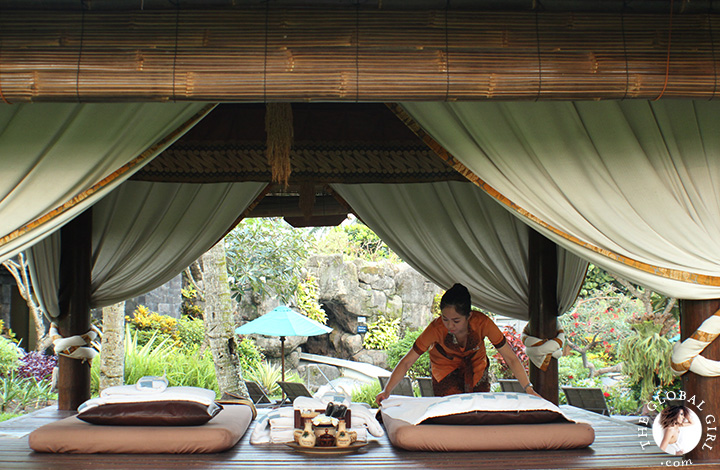 I was treated to the most amazing traditional Indonesian massage (I'll be sharing photos of this divine experience in an upcoming post).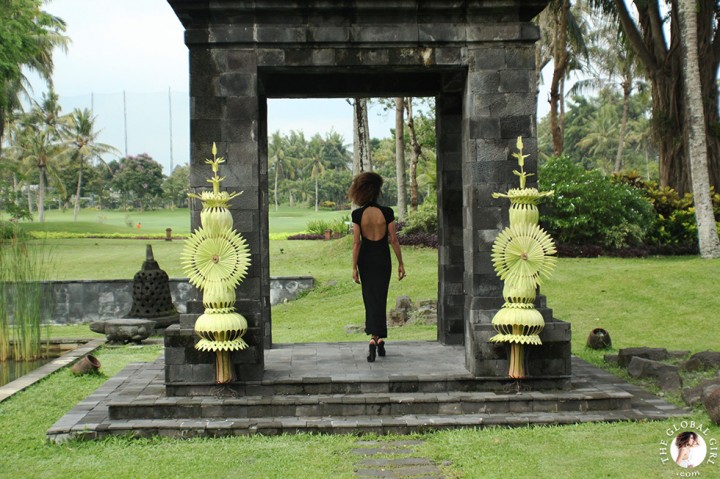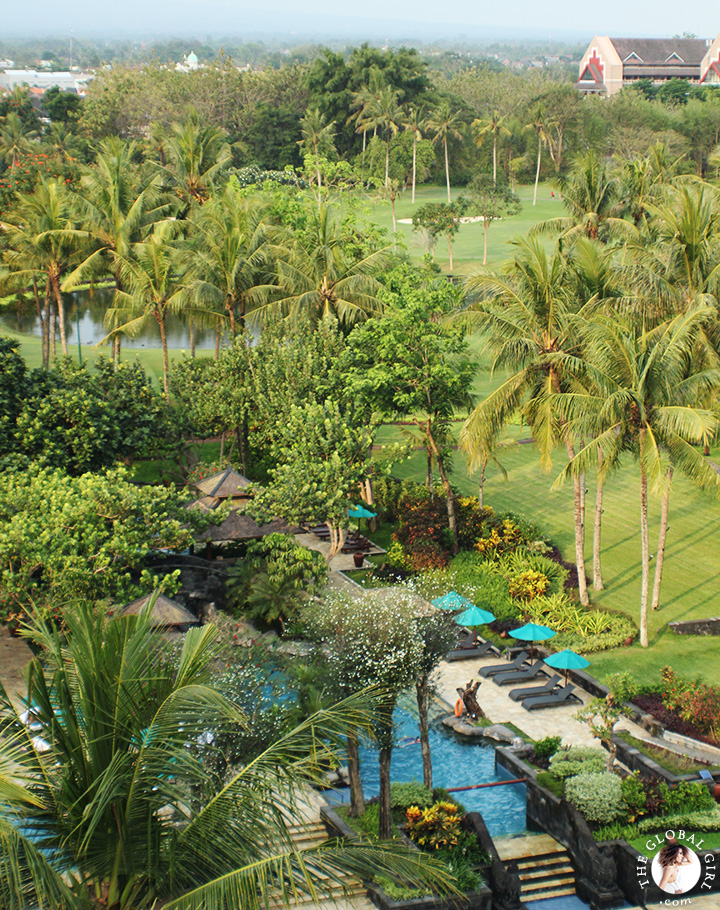 For the most breathtaking panoramic views of the lush tropical grounds and stunning Javanese landscape, climb up to Panorama Teras, the open-air restaurant nestled on the hotel's rooftop.
(to be continued …)
Shop Ndoema's Look