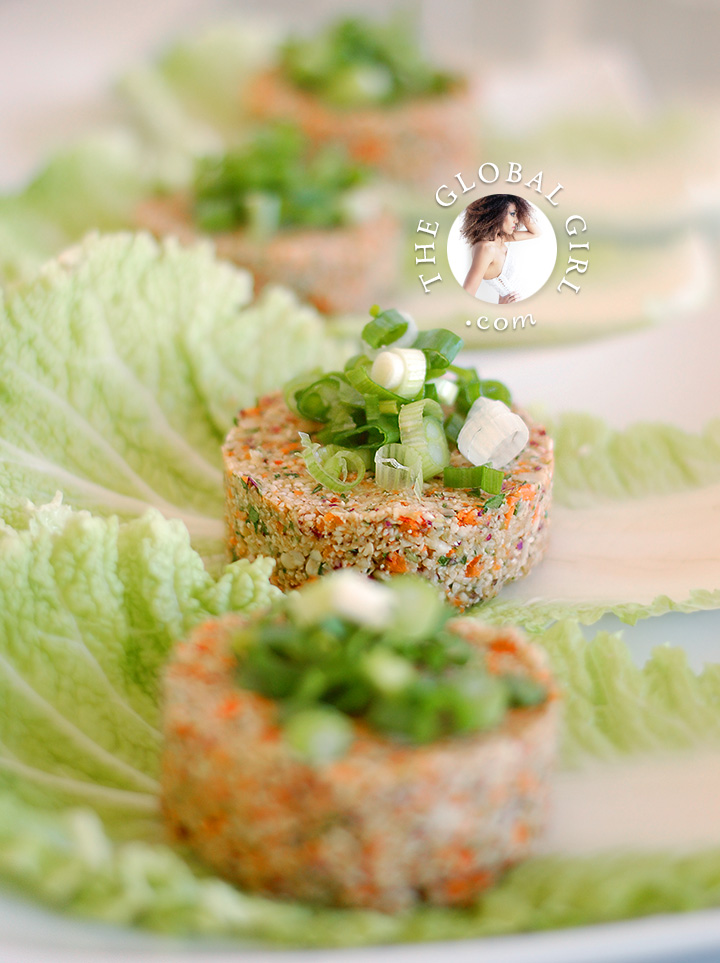 A super light and nut-free alternative to my juicy walnut veggie burger recipe.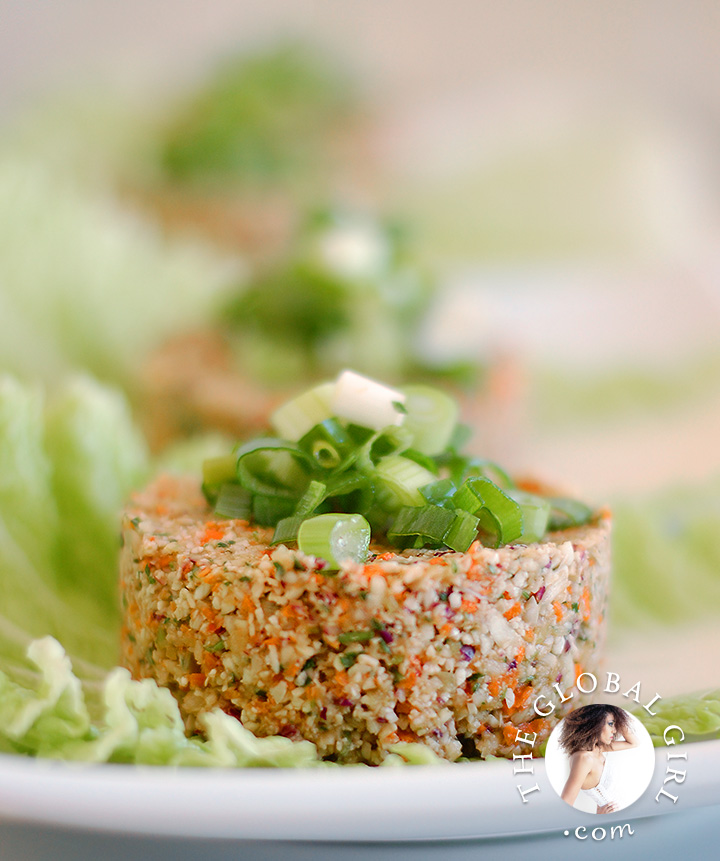 Raw cauliflower is surprisingly and deliciously versatile. One of my all-time favorite snacks are crunchy cauliflower florets eaten as veggie "chips" with my creamy no-bean cilantro hummus or a bowl of marinated cauliflower salad with cayenne pepper and capers. But my latest obsession are these cauliflower veggie burgers and my new cauliflower Béchamel which tastes insanely delish in my wheat-free cannelloni (I share the recipe in A Week's Worth of Raw Italian).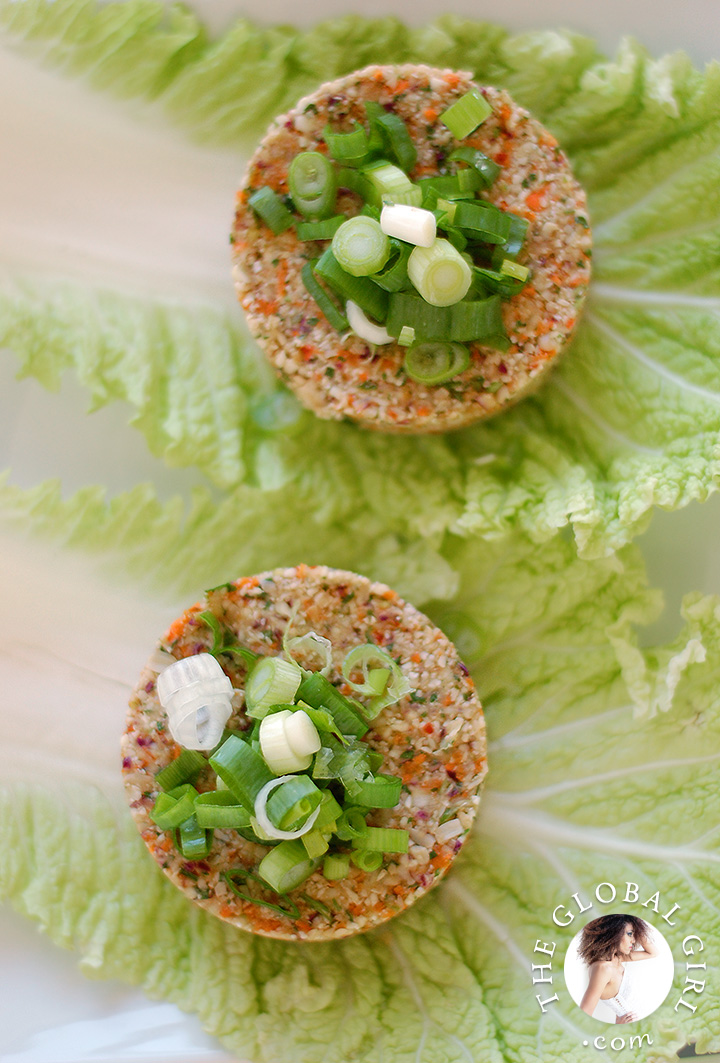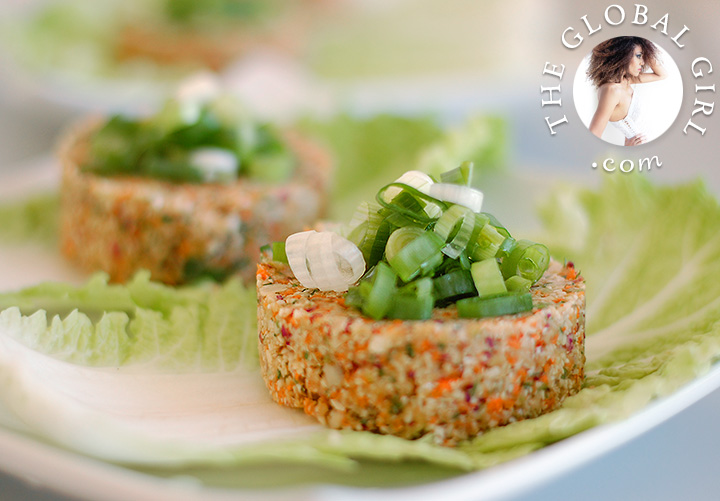 These scrumptious raw cauliflower burger patties are vegan, gluten free, dairy free and nut-free.
Photography and Recipe by Ndoema
Raw Cauliflower Burgers
Ingredients
INGREDIENTS

3 cups of chopped raw cauliflower
2 cups of pumpkin seeds (soaked overnight and drained)
1/2 cup of loosely packed fresh parsley
1/2 cup of loosely packed fresh basil
1/2 inch slice of red jalapeño
1 cup of chopped red cabbage
1 garlic clove
Pinch of Celtic salt
1/2 teaspoon of ground coriander
1 cup of chopped carrots
1/4 cup of chopped green onion (garnish)
Instructions
INSTRUCTIONS

Place all the ingredients in a food processor with the "S" blade and pulse until you obtain a fine and sticky consistency.
I use a stainless steel cake ring to shape my veggie burgers but you can mold the patties by hand.
I love cabbage or collard green leaves in lieu of wheat burger buns or bread. I'll typically add a few slices of juicy tomatoes, a cup of crunchy sprouts and some shredded carrots. If you want to make it extra scrumptious, add a tablespoon of creamy walnut basil pesto!
Enjoy!