It's no secret, I'm a leafy green freak. I eat a large kale salad (or a variation with romaine leaves or baby greens) pretty much every day when I'm not on a juice fast. And when I don't, I crave my greens real bad.
When things get crazy and I don't have time to sit down for a nice meal, or when I'm feeling hungry on a shoot or on the road, green smoothies are my "green fix" of choice.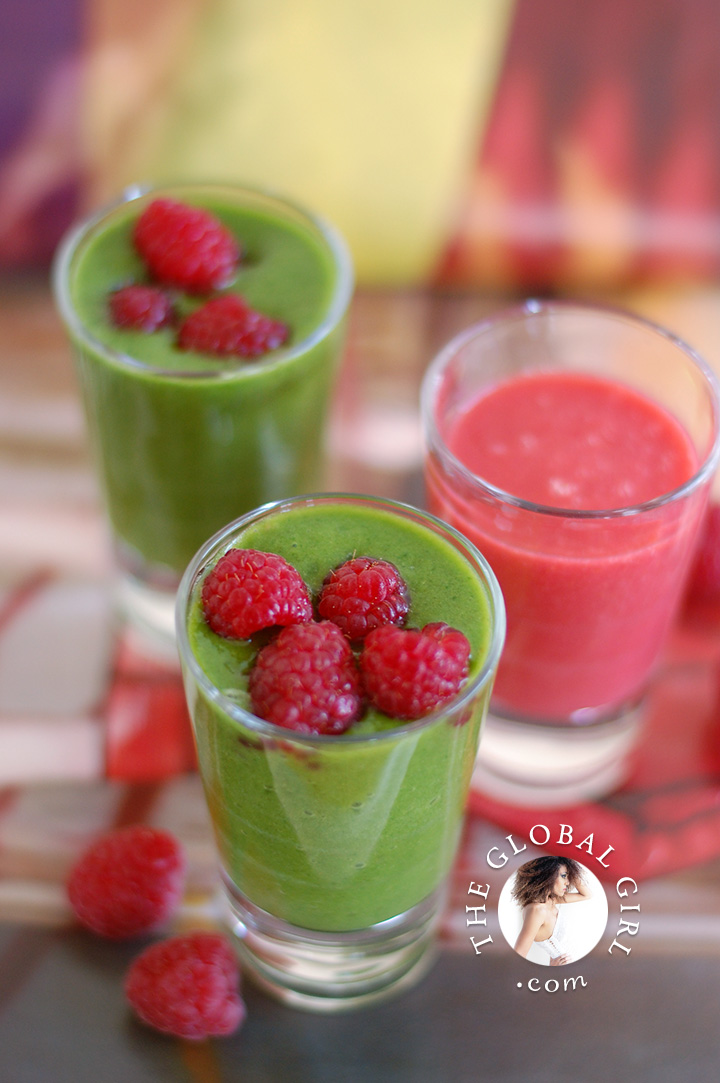 They're especially fabulous for those of us who want to amp up our green intake but can't quite stomach a bunch or two of leafy greens a day in salad form.
I favor savory green smoothies, closely followed by the Vitamin B Monster and this raspberry and kale combo.
Photography and Recipe by Ndoema
Green Smoothie: Kale & Raspberry Goodness
Ingredients
INGREDIENTS

4 ripe bananas
Half a bunch of curly kale
2 cups of orange juice
3 cups of fresh raspberries
A couple ice cubes (optional)
Instructions
INSTRUCTIONS

Throw all the ingredients in the Vitamix (or a high speed blender) and you're done!
I'm partial to curly kale because the leaves are more tender and the flavor milder. But of course you can experiment with dinosaur (lacinato) kale or Russian kale.