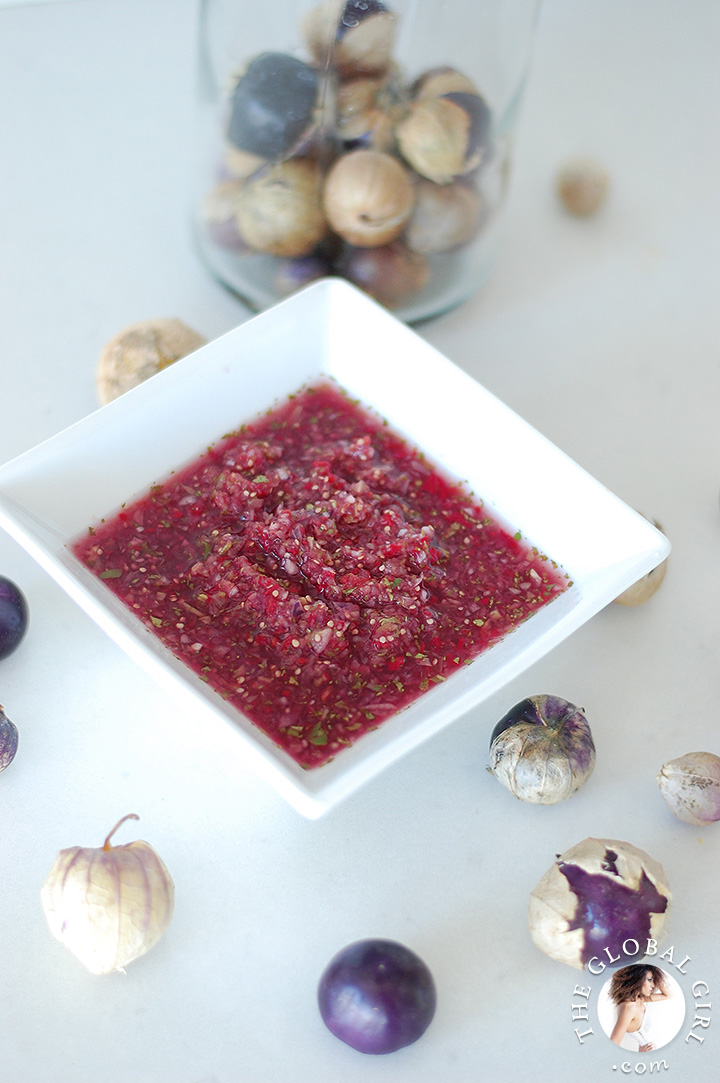 I hope you all had a Happy Diwali!
For today's recipe we're jet setting from Punjab (that anjeer barfi still has me salivating) to Mexico (my latest travel obsession) for a light, delicious and festive tomatillo salsa.
During my latest farmer's market adventure, I came across these eye-popping purple tomatillos! I had ever seen anything like these before. Aren't they fabulous!? Aside from their distinctive technicolor hue, they're prepared pretty much the same way green tomatillos are (at least that's what the guy at the produce stand told me, ha!). They're just a tad sweeter and of course give the classic Mexican salsa verde recipe a vibrant purple twist.
I love a side of tomatillo salsa with my super guac raw burrito of course, but it's also awesome as a light fat free salad dressing and even as a dip with raw marinated zucchini "chips".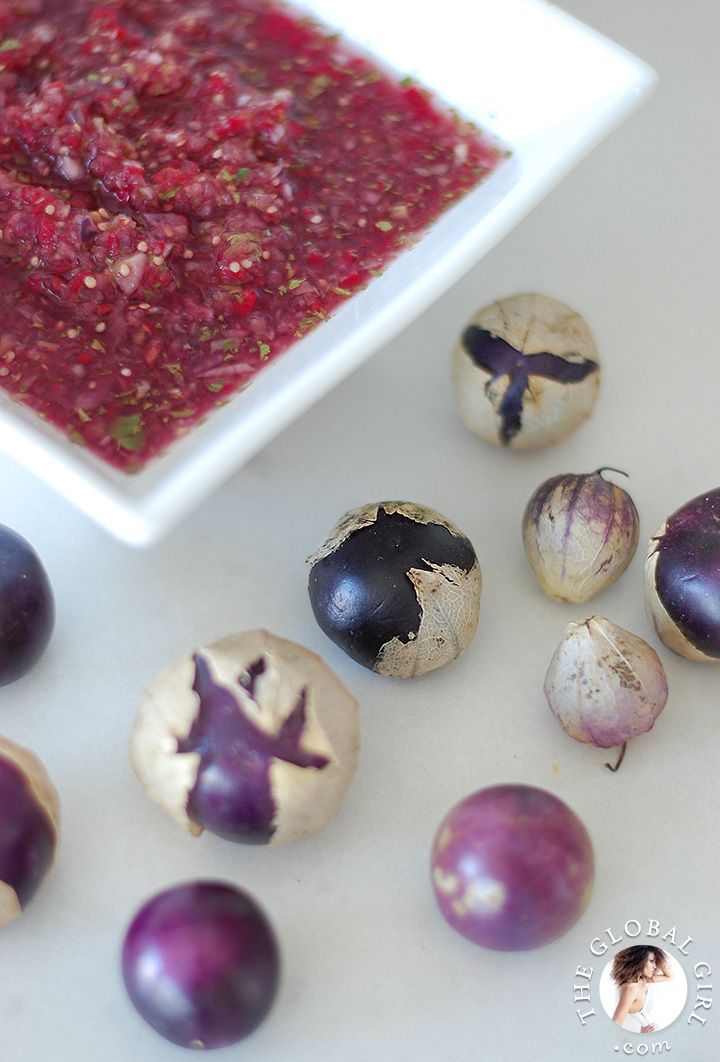 Photography and Recipe by Ndoema
Purple Tomatillo Salsa
Ingredients
INGREDIENTS

3 cups for chopped purple tomatillos
Pinch of pink Himalayan salt
1 tablespoon of minced red onion
1 tablespoon of chopped cilantro
Juice of one lemon
1 garlic clove
2 thin slices of serrano pepper (optional)
Instructions
INSTRUCTIONS

Place all the ingredients in a Vitamix or high speed blender and puree into a smooth salsa.
Enjoy!