I have a thing for pineapple (proof here, here and here). Call it the tropical girl syndrome.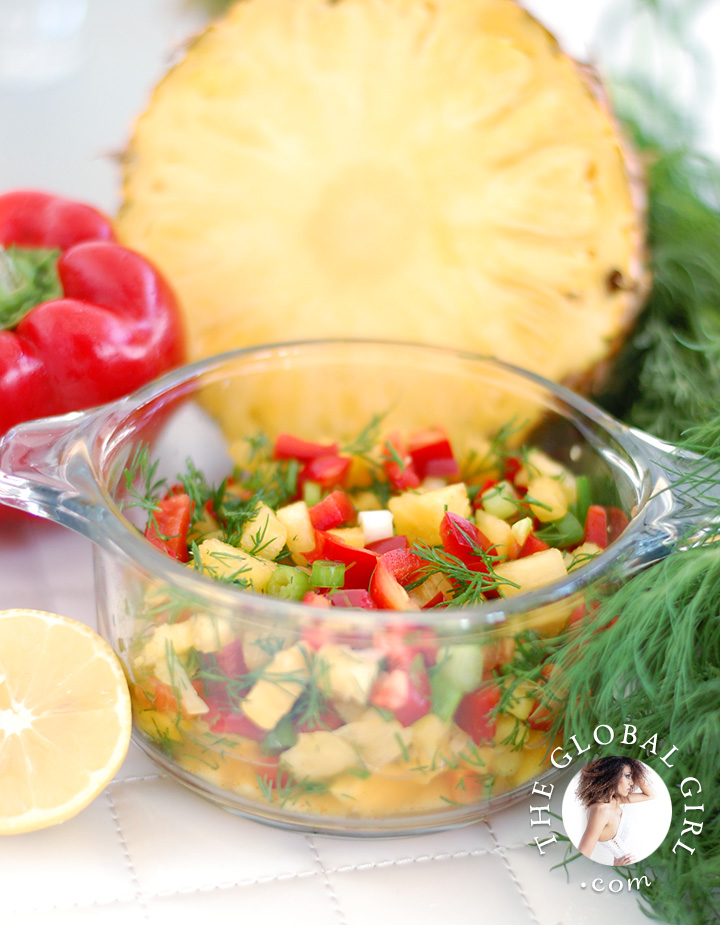 … Or maybe it's the fruit's uncanny resemblance to the sun (I'm the ultimate sun worshiper).
Or maybe it's the simple fact that pineapples are both super delicious and bursting with awesome digestive enzymes and antioxidants. The ultimate healthy foodie win-win.
This Salsa de Piña (fresh Mexican pineapple salsa) is fabulously tasty and refreshing. It's totally fresh, fat free, dairy free and bursting with flavor.
I especially love it alongside rich and hearty Mexican fare like my decadent raw nachos and the super guac burrito.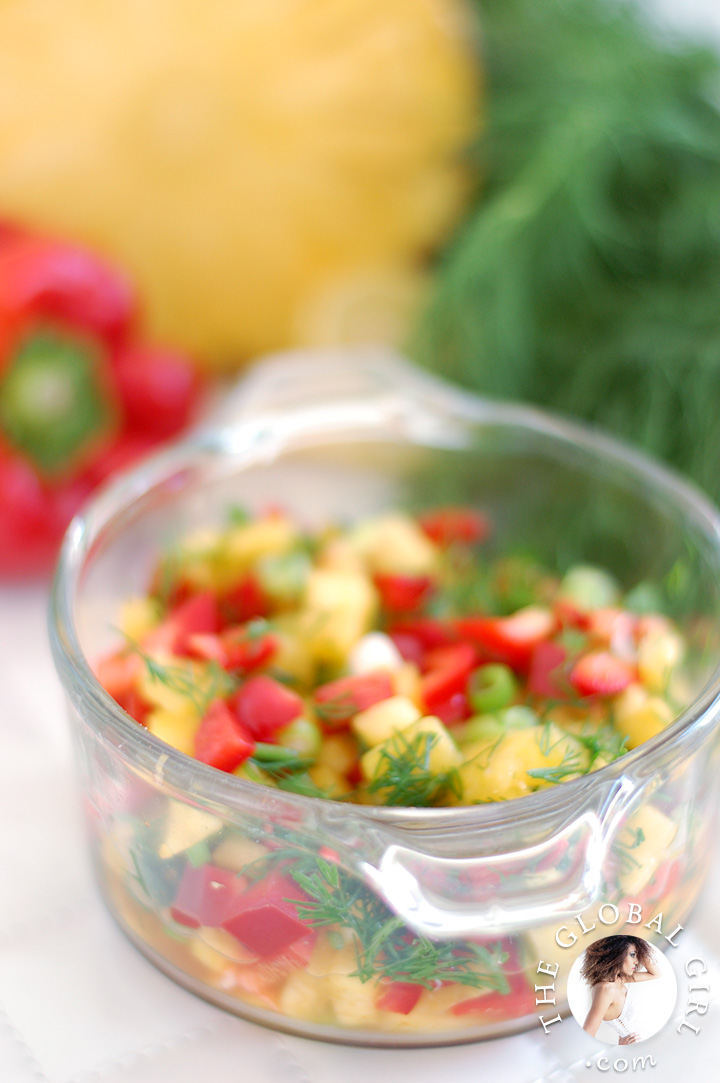 Raw Mexican Salsa
Ingredients
INGREDIENTS
2 cups of chopped fresh pineapple
½ cup of finely chopped fresh dill (or cilantro)
½ cup of fresh lime juice
1/4 cup of chopped green onions
1/2 cup of red bell pepper
1/2 cup of green bell pepper
1 serrano pepper stemmed and minced (remove the seeds to tame the heat)
Instructions
INSTRUCTIONS
Combine all the ingredients in a glass bowl.
Mix well and let the salsa sit for 25 minutes before serving.
You can amp up the nutritional and digestive value of this super healthy salsa by pickling or fermenting it. As you know I'm big on cultured food and probiotics. Simply add a tablespoon of raw (unpasteurized) apple cider vinegar and let the salsa sit overnight.
Enjoy!