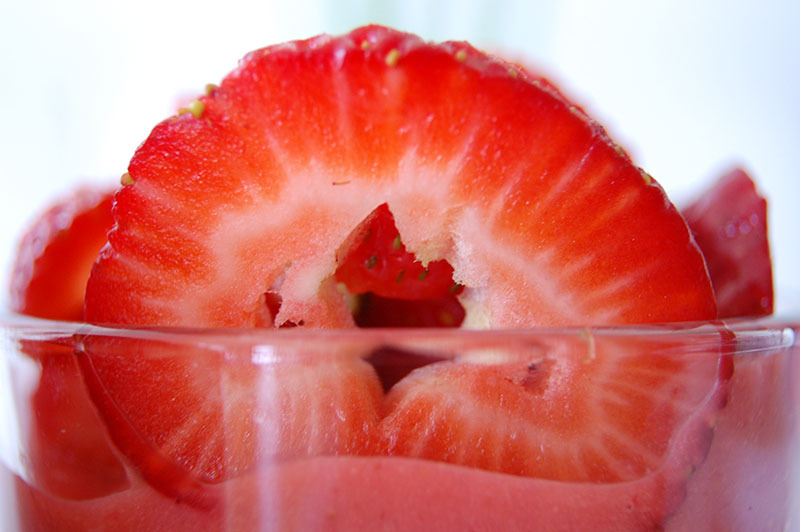 Photography and Recipe by Ndoema
---
Though I have more of a salty tooth than a sweet one, I love to treat myself to light and appetizing desserts once in a while and this raw vegan pineapple strawberry parfait kinda hits the jackpot. It's really fast and easy (I love being creative in the kitchen but I hate spending hours on a dish) and perfectly sweet enough and rich enough without going overboard.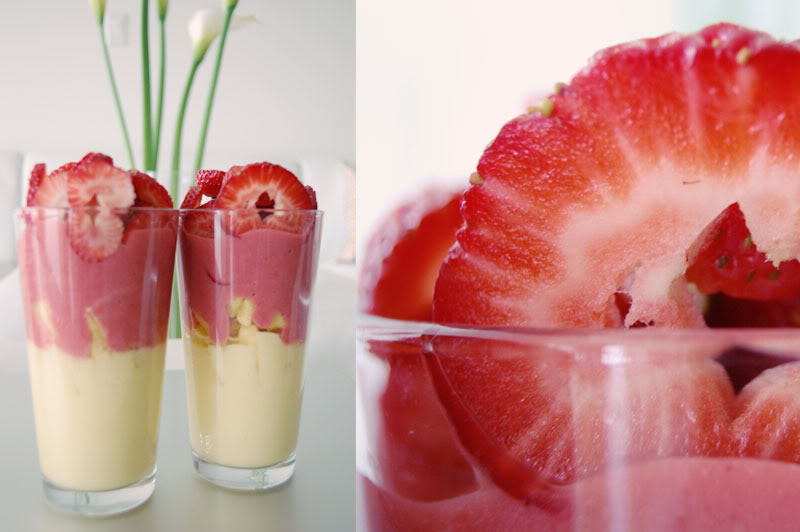 If you want to give it a shot you'll need:
2 cups of young coconut meat
4 cup of chunky pieces of fresh pineapple
4 cups of sliced strawberries (you really only need 1 cup of sliced strawberries, the rest will get blended)
Blend 1 cup of young coconut meat with 3 cups of pineapple (using a Vitamix is ideal for that creamy consistency but a regular food processor works as well) and place at the bottom of your glass. Sprinkle with pineapple chunks on top. Blend the other cup of young coconut meat with 3 cups of strawberries and place on top of the layered pineapple cream and pineapple chunks. For the finish, top it off with the remaining cup of sliced strawberries and voilà!