A tad tomboy (the tuxedo-inspired top, low-rise wide leg pants and motorcycle leather belt). A tad sexy (the plunging neckline and gold accessories). And so totally me.
I officially declared my love for Maison Antonym's divine gold vermeil Neoteric collection here and here. So it was only natural to give it a little street style love during Fashion Week this season. I know what you're thinking. Aren't Fashionistas NOT supposed to wear the same stuff twice? Yeah, I've heard that one too but for one, I'm no fashion snob. And besides I loooove breaking fashion rules.
To showcase this bevy of fabulous gold accessories, I went for a minimalist head-to-toe black look. In the bag department, I transformed Onna Ehrlich's oversized Sandy Croco bag into a full-on gold metallic leather tote. Oh, and my favorite biker belt is a vintage find from Paris, my second home.
Tuxedo Halter Top with plunging neckline by Alexander Wang | Black wide leg slit pants by Dolce Gabbana | Custom-made Gold metallic handbag by Onna Ehrlich | Gold vermeil choker, cuff and rings by Maison Antonym | Vintage belt.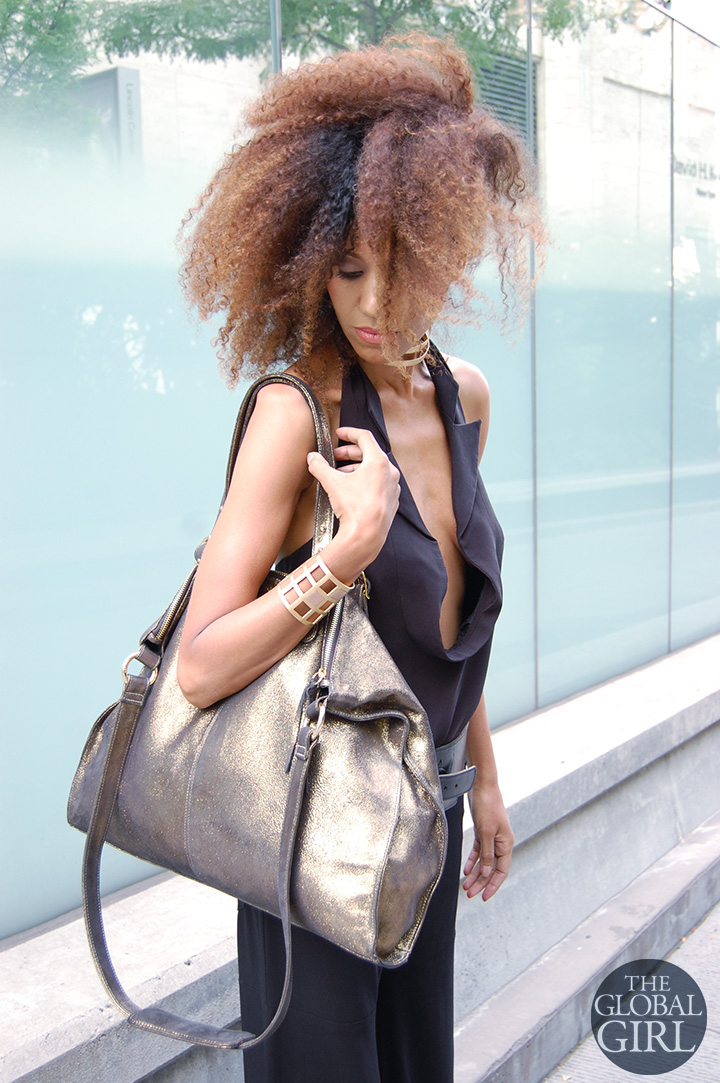 Special thanks to Ashli Molina for helping me take these photos