These stuffed baby squashes are speedy to make and super delicious. Raw squash is surprisingly hearty and the nutty Italian filling (which is oil-free) makes them extra satisfying.
Stuffed baby squash makes the perfect appetizer (or quickie and healthy snack).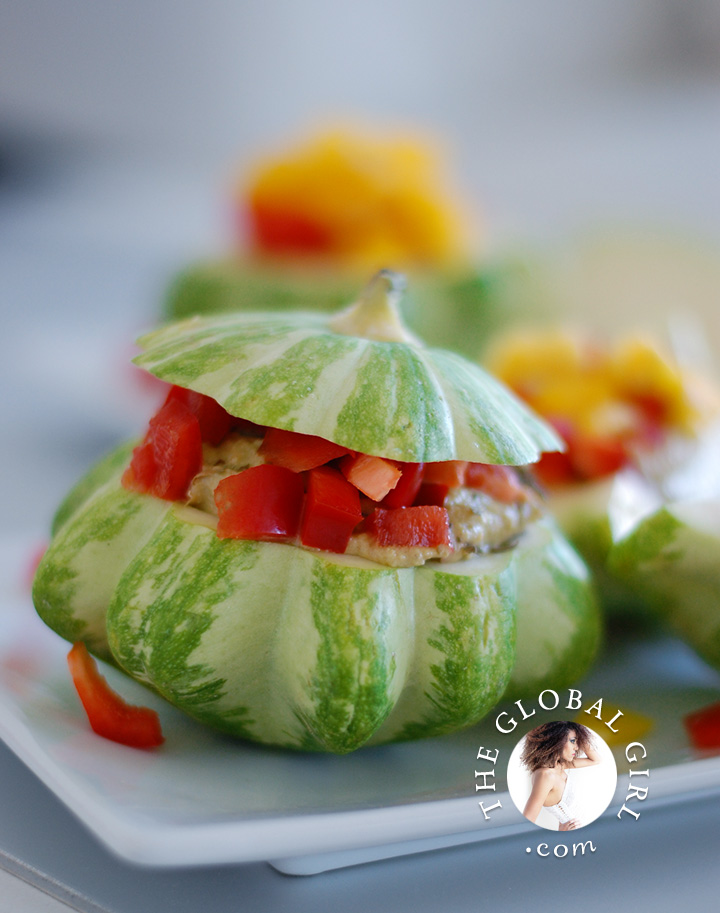 The vibrant "confetti" bell peppers give this recipe that extra festive touch that's both sophisticated and fun.
And of course, these bite-sized hors d'œuvres are vegan (dairy-free) and gluten-free.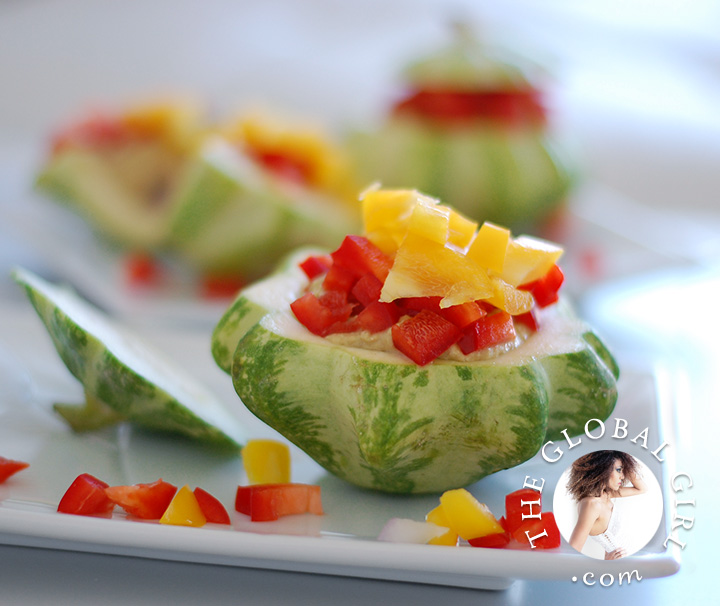 Photography and Recipe by Ndoema
Raw Stuffed Baby Squash w/ Italian Pine Nuts Filling
Ingredients
INGREDIENTS

6 baby squashes
1/2 cup cubed yellow bell pepper
1/2 cup cubed red bell pepper
1 tablespoon of minced red onion
1/4 cup of pine nuts
1/4 cup of macadamia nuts
1 garlic clove
Juice of one lemon
1/2 teaspoon of dried Italian herbs (thyme, marjoram, oregano)
Pinch of Celtic Salt
Dash of cayenne (optional)
Instructions
INSTRUCTIONS

Cut 1-inch off the top of each baby squash and scoop out the center part.
Throw the scooped out squash, pines nuts, macadamia nuts, garlic, lemon juice salt and herbs in the Vitamix and process until you get a smooth consistency.
Place a couple teaspoons of Italian filling in the cavity of each squash, sprinkle some minced red onion, and top with a mixture of red and yellow cubed bell pepper (for that festive confetti effect 😉
Enjoy!