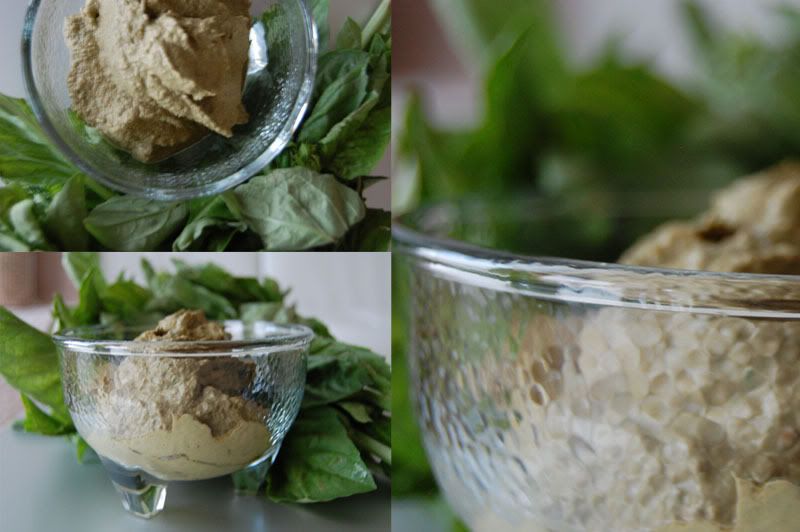 This mouth-watering pesto is also a liver-friendly and hair-boosting food. Plus it's the best pizza topping ever! I'd much rather savor this than swallow supplement pills, wouldn't you?
It's essentially made of raw walnuts and basil. Walnuts are super rich in zinc, copper and vitamin B9 (folate) which makes them fantastic hair food. Plus they're liver-friendly and we know a healthy liver is crucial for an all around gorgeous bod. I like to keep ready-made servings of this tasty spread in my fridge at all times (except when I'm on a juice fast or I wouldn't last a day!). It's not as dense as your typical nut cheese because of all the added goodies: the leafy basil and juicy tomato and bell pepper. They give it a smoother, more spreadable texture without the need to add any oil.
You can whip this in five secs. You'll need:
2 large bunches of basil
2 cups of walnuts
1 medium size vine tomato
1/2 red bell pepper
3 garlic cloves
1 pinch of celtic or himalayan salt
Mix all the ingredients in a food processor and voilà!
Walnuts make for a light and hearty burger patty. And stay tuned for a delicious raw vegan pizza recipe coming soon…