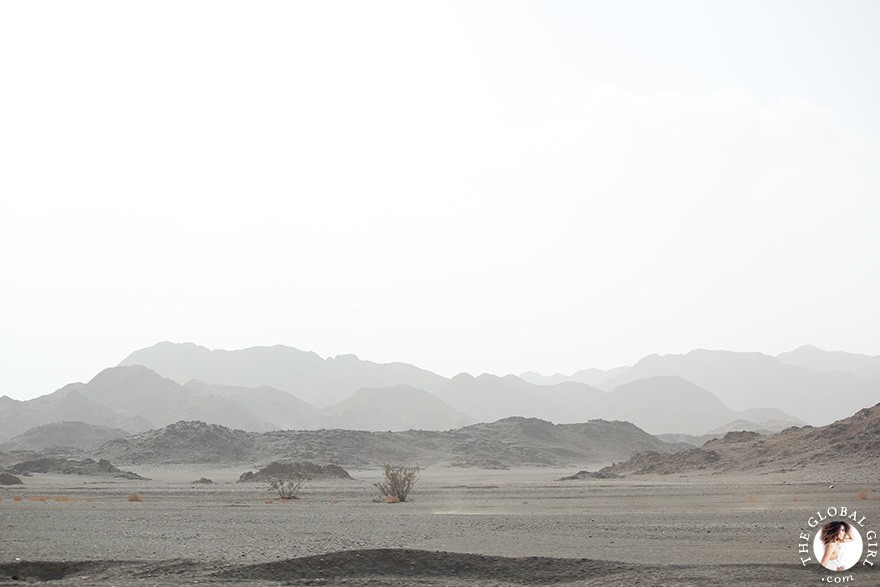 Photography by Ndoema
On my five-hour road trip from Aswan to Marsa Alam (a beautiful resort town in south-eastern Egypt, located on the western shore of the Red Sea), I drove through the amazing Sahara desert and fulfilled yet another childhood dream.
As a little girl I would avidly follow the Paris-Dakar Rally, a French annual off-road endurance race stretching between France and Senegal. No, I wasn't into car racing nor the competitive spirit. What fascinated me the most was the Sahara. This mysterious monochromatic world. The immensity. The silence. The zen expanse of hypnotic sand dunes. I could never have imagined then the overwhelming feeling of peace and contentment I felt as I found myself traveling through this spectacular yet impenetrable world.
One of the unexpected perks of the journey was running into a gang of free-range desert camels. I got a chance to get up close an personal (kind of 😉 with these fascinating creatures, though I was strongly advised to curb my enthusiasm and keep at a reasonable distance from my unpredictable new found friends.
I learnt a few cool things (though not from the camels themselves but rather from my knowledgeable driver) about these resilient, resourceful and indefatigable animals. I had never heard before that local nomadic tribes have their camels to thank for finding underground water springs in the middle of the arid desert. I also learnt that they are strong, smart and fiercely loyal creatures. They've become my new role model of sort.