Photographed at Glamping Hub's luxury glamping tents in Ubud, Bali.
---
Since I took you back to Bali for a spectacular raw vegan lunch at eco-luxurious wellness retreat Five Elements, I thought I'd also take you along for a walk through Ubud's glorious rice paddy fields.
As a little girl growing up in Africa, I used to stare longingly at photographs of striking rice paddy fields while dreaming that one day, I too might travel the world and take in the sights of this archetypal landscape of fascinating Asia. I fancied myself a fearless adventuress exploring exotic lands, cultures and people. These daydreams were a sharp contrast to my drab, isolated and confined existence but I never let go of hope.
As I now feverishly prepare for my upcoming return to Africa, my beloved birth continent, after twenty long years of separation, I can't but look at these photographic mementos of my magical stay in Bali with overwhelming emotion. To me they capture more than the beauty of this extraordinary land. They're a little girl's dream come true.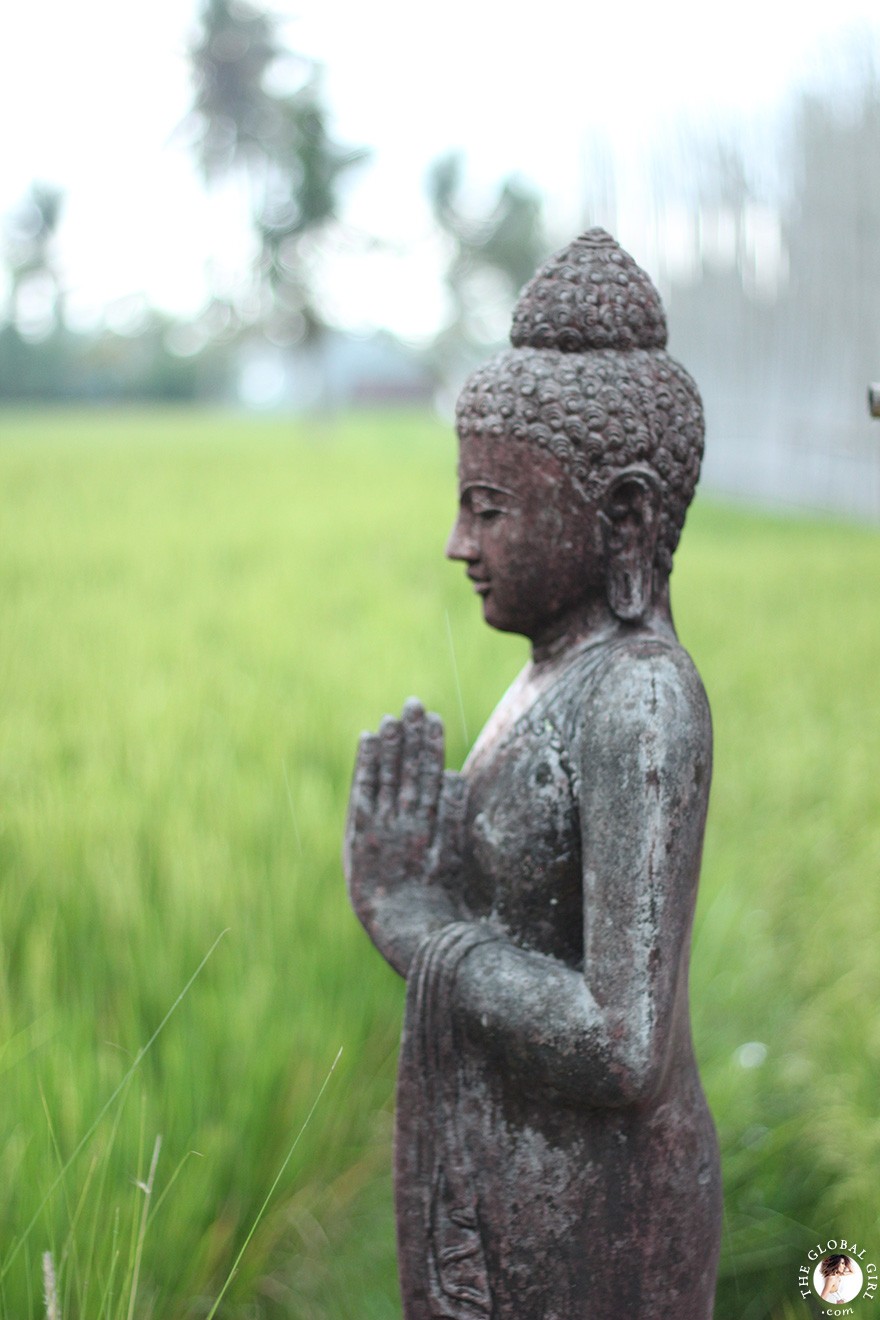 Shop THE GLOBAL GIRL