---
The healthiest way to satisfy those carbs cravings
---
Join me in The Global Girl's kitchen for one of my all-time favorite raw vegan pasta recipes! This quick, easy and super delicious zucchini pasta recipe is one of my staples and a delight for all pasta lovers! I'm sure you'll LOVE this filling, healthy and satisfying gluten-free and dairy-free meal that's perfect to satisfy those carbs and pasta cravings.
The creamy cilantro and cashew sauce is insanely awesome and very cleansing as well (perfect for Spring). Cilantro is a raw food detox fave. It's amazing at pulling heavy metals from the body, so it's fabulous for weight loss (check out the post I wrote about the connection between toxins, the liver and weight loss, here).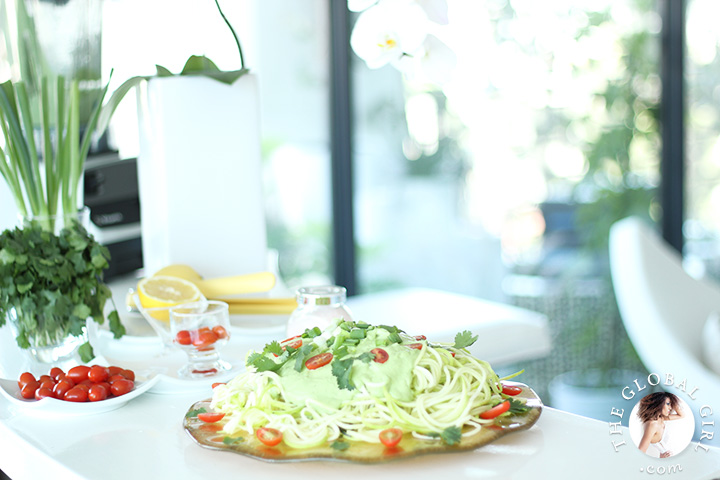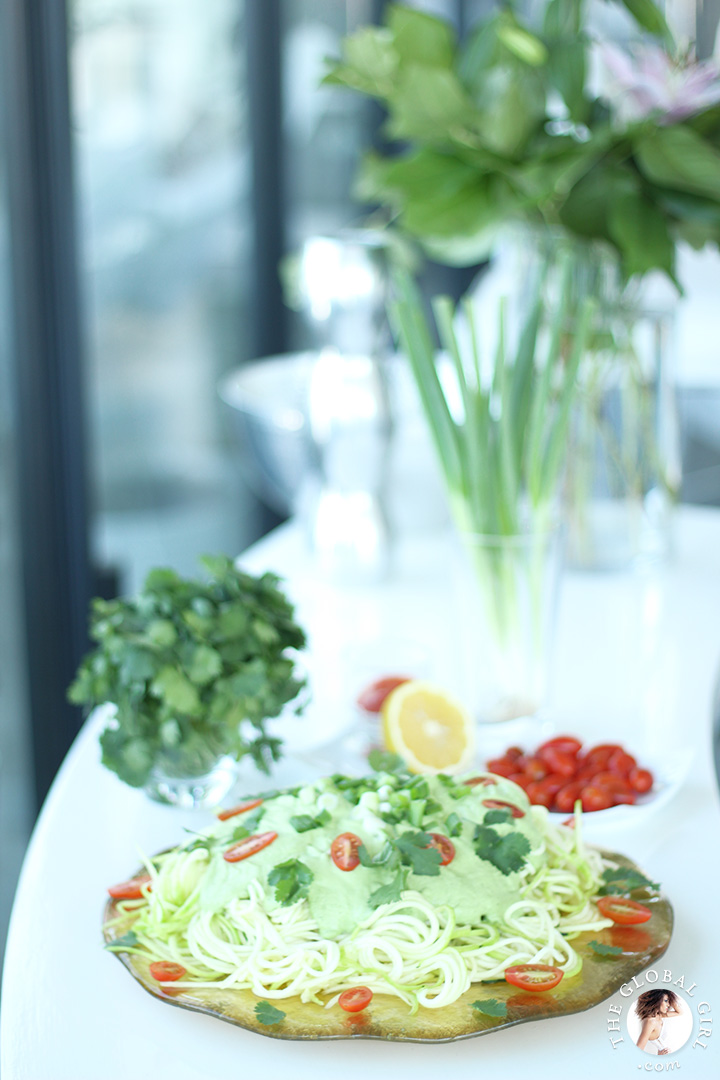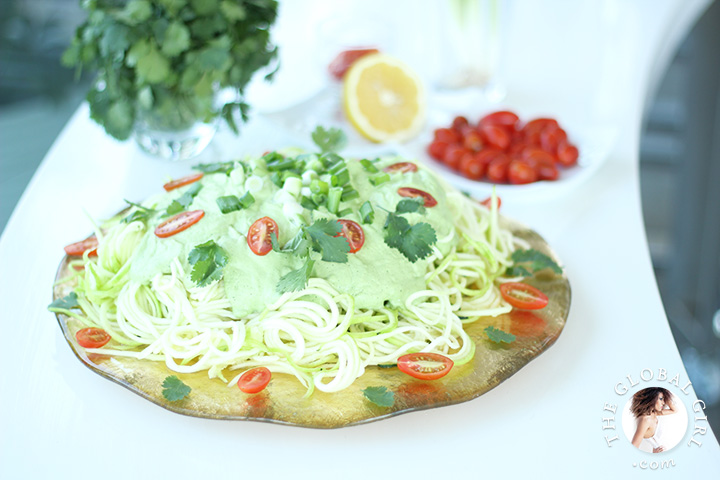 Photography and recipe by Ndoema
Raw Zucchini Pasta with Creamy Cashew Cilantro Sauce
Ingredients
INGREDIENTS

2 medium size zucchini
1 cup of raw cashews (or cashew pieces) soaked and drained
2 cups of fresh cilantro
2 garlic cloves
1 cup of spring water
Pinch of Himalayan salt
Juice of half a lemon
1/2 cup of cherry tomatoes (optional)
Instructions
INSTRUCTIONS

Peel the zucchini and make the spaghetti with a spiralizer.
Throw in the Vitamix the cashews, cilantro, lemon juice, garlic, salt and water. Blend until you get a nice and smooth consistency.
Pour the creamy cashew/cilantro sauce on the zucchin pasta and garnish with a few halved cherry tomatoes and cilantro leaves.
Enjoy!