This is the first recipe from The Global Girl's new HQ!
I'm almost moved in as I type… 😉 Setting up my raw kitchen (and camera gear) was first on my priority list so I could jump into un-cooking mode without further delay!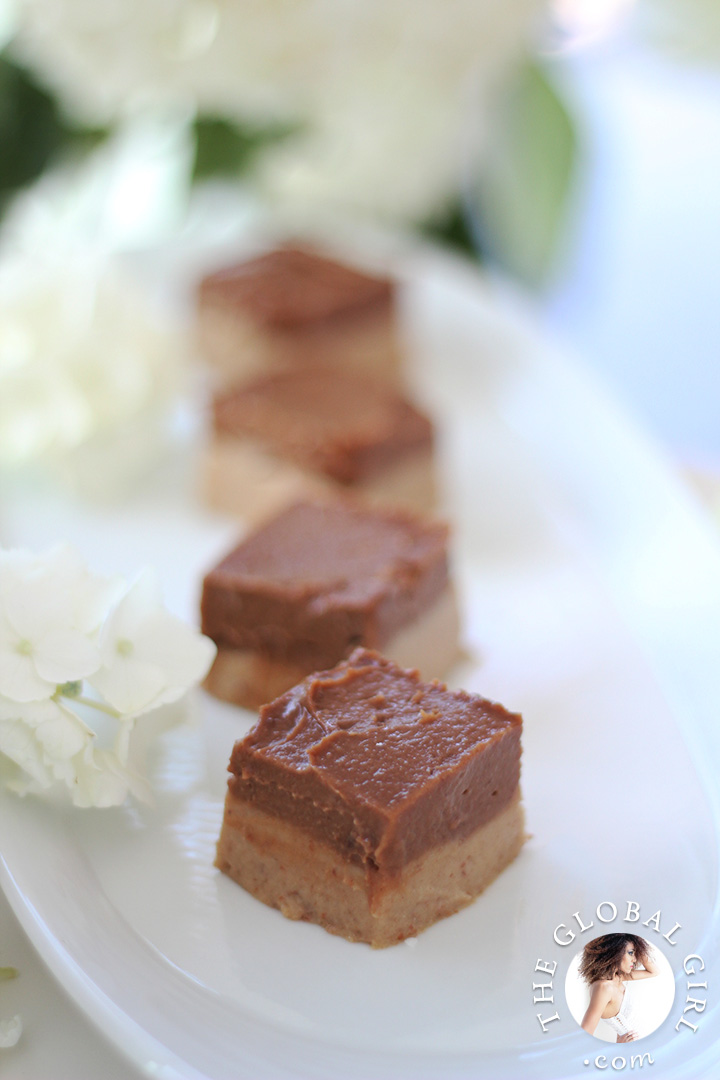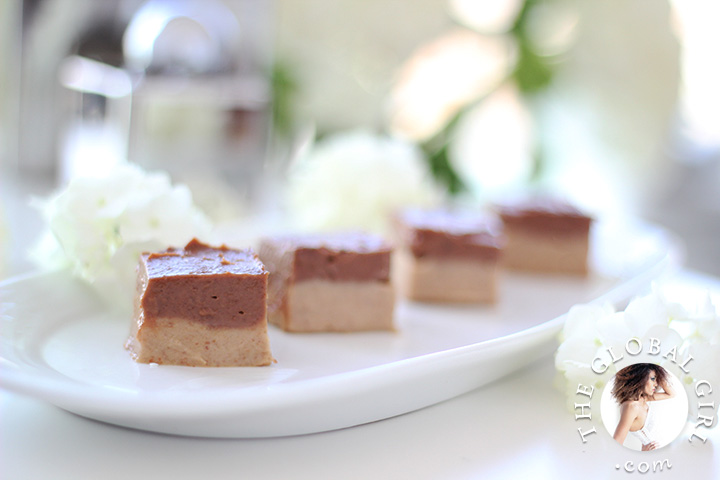 My Oh My! This raw vegan dessert is unabashedly decadent… But who doesn't need a little decadence in their lives!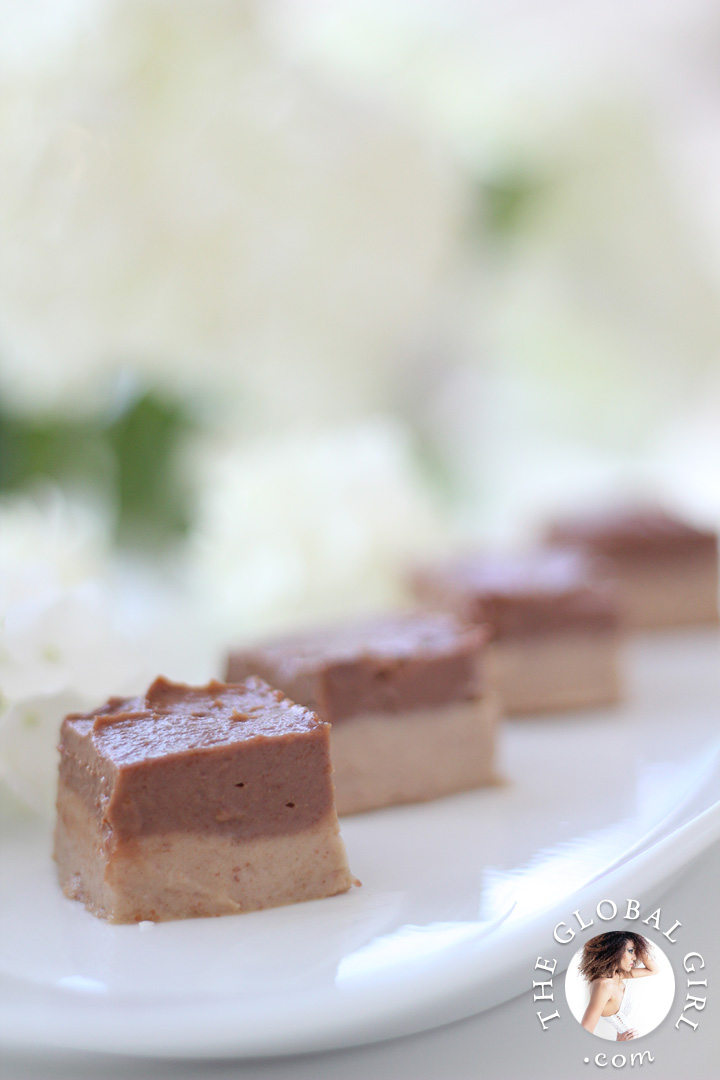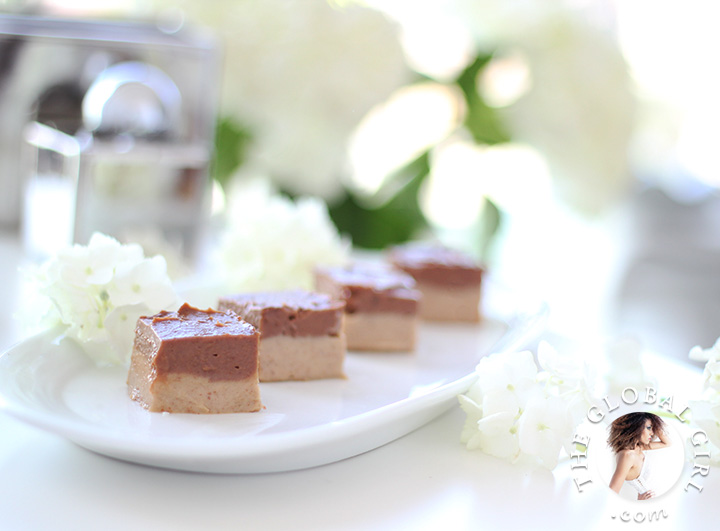 Plus without the high fructose corn syrup, transfats and other questionable stuff lurking in your average processed sweet treat, this raw indulgence is def a step up on the nutritional ladder. And of course, as is the case with all my recipes, this dessert is 100% raw, vegan, gluten free, dairy free and even nut free.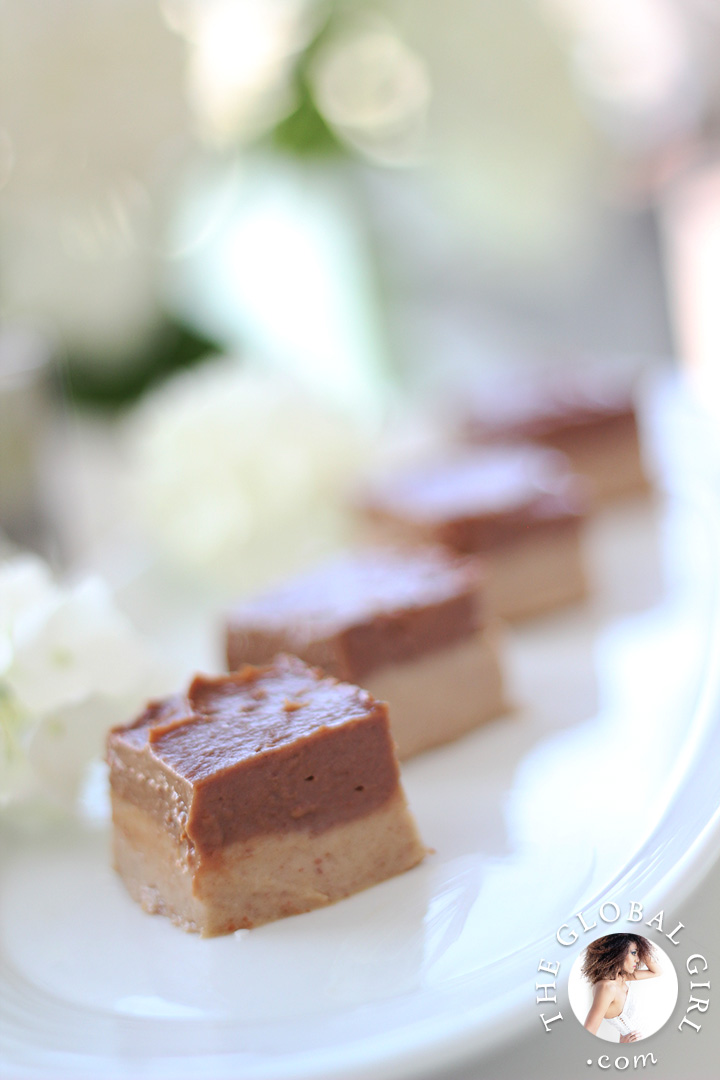 Ok, now that you're warned, let's get down to business.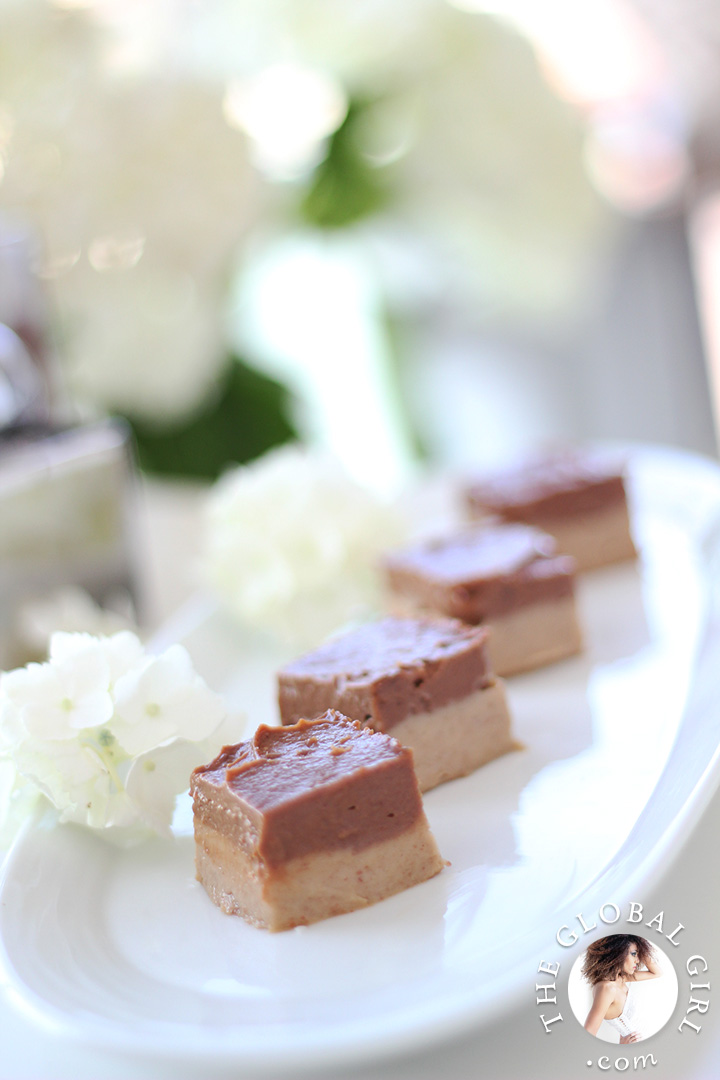 Photography and Recipe by Ndoema
Chocolate Caramel Durian Fudge Brownies
Ingredients
INGREDIENTS

1 cup of durian flesh
1/2 cup of medjool dates
1/2 cup of raisins
1/2 cup of water
2 tablespoons of raw cocoa powder
Instructions
INSTRUCTIONS

Throw the durian, dates, raisins and water into the Vitamix and blend until you obtain a super-duper creamy consistency.
Remove half of the mixture (this is the caramel!), and add the raw cocoa powder. Mix well.
Spread the caramel layer in a glass pyrex "baking" dish, then cover with a layer of the chocolate fudge.
Place in the freezer for two hours.
Enjoy!
Note: You can pretty much always find durians at Asian markets around the world (I personally have!). They are commonly imported from Thailand and frozen so if it's the case, make sure you thaw your durian beforehand. Also you can use carob instead of cocoa powder if you're not into chocolate. I personally do cocoa for my better half and carob for moi, because I'm not a big cocoa girl 😉