---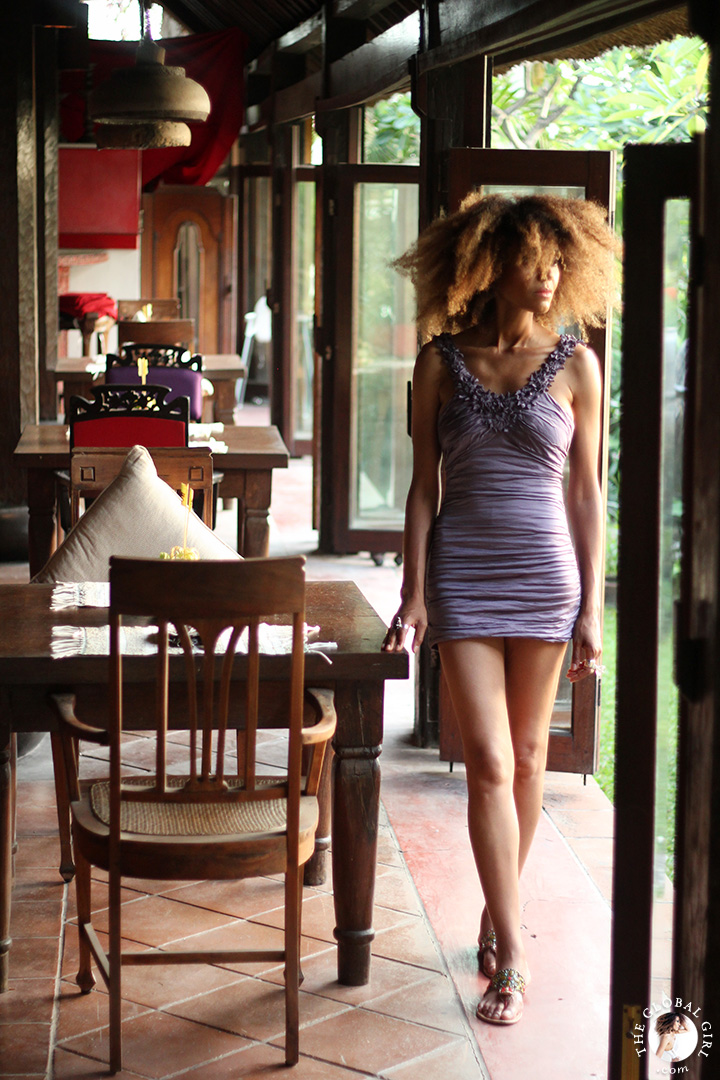 Truly this post should be titled "Between Heaven and Earth in the Island of Gods".
I had definitively planned my journey through Southeast Asia as a spiritual quest of sort, following in the footsteps of my life altering exploration of Mexico's Pyramid of the Sun in Teotihuacan over the summer. And (as you will soon discover) my travel itinerary follows a streamlined lineup of some of the region's most fascinating sacred sites from the magnificent temples of Angkor Wat in Cambodia to the gold-plated and diamond-studded Shwedagon Pagoda in Myanmar. But what I hadn't quite anticipated is that so many of the places I would call home along the way would be imbued with that very spiritual quality.
During my stay at Glamping Hub's stunning Balinese suites in Canggu Beach, I was absolutely awestruck by the breathtaking collection of Indonesian sacred art that filled up every square inch of this serene hideaway with a most powerful energy.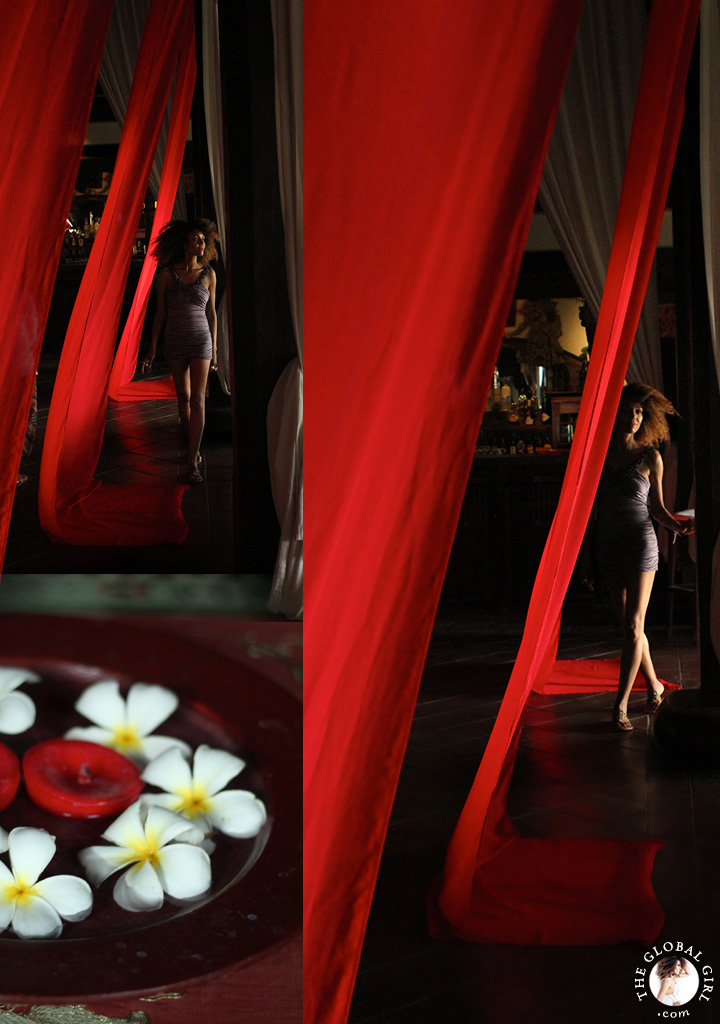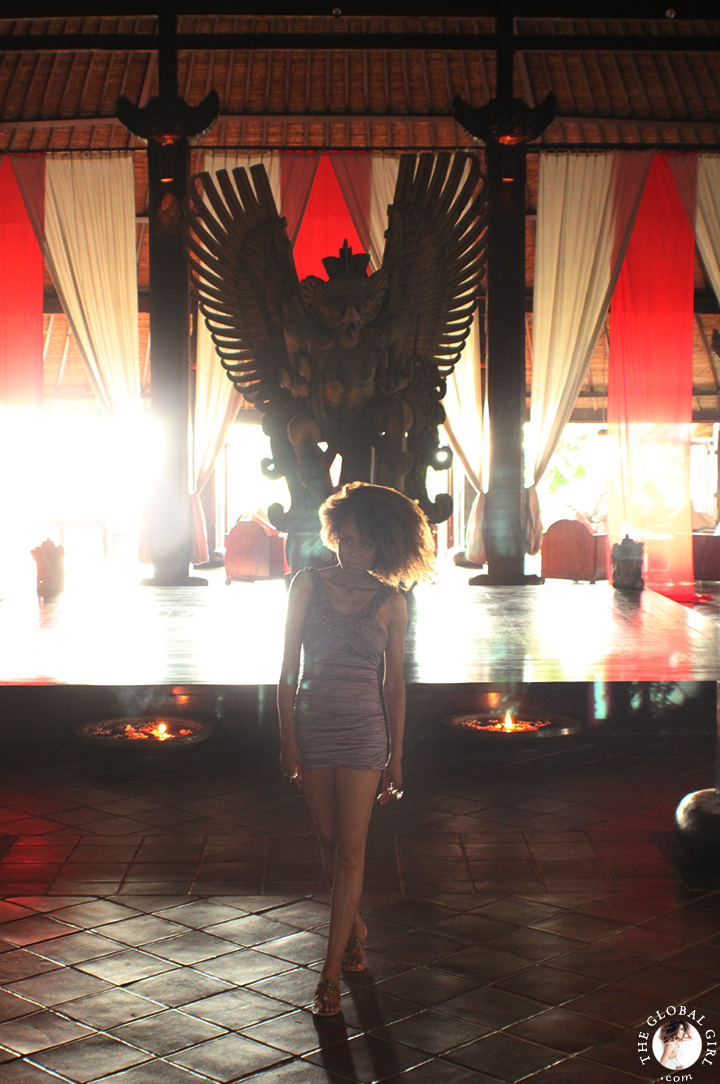 As I stepped foot into the resort (straight of my plane from Yogyakarta), my jaw dropped at the sight of this a massive 15-foot high, hand-carved wooden Garuda statue presiding over the lounge area. This imposing mythical bird (Indonesia's national symbol) is the largest antique of its kind in the country and arguably one of the hotel's most impressive collectables.
A personal favorite. The intricacy of the carving on this Chinese Balinese statue is incredible.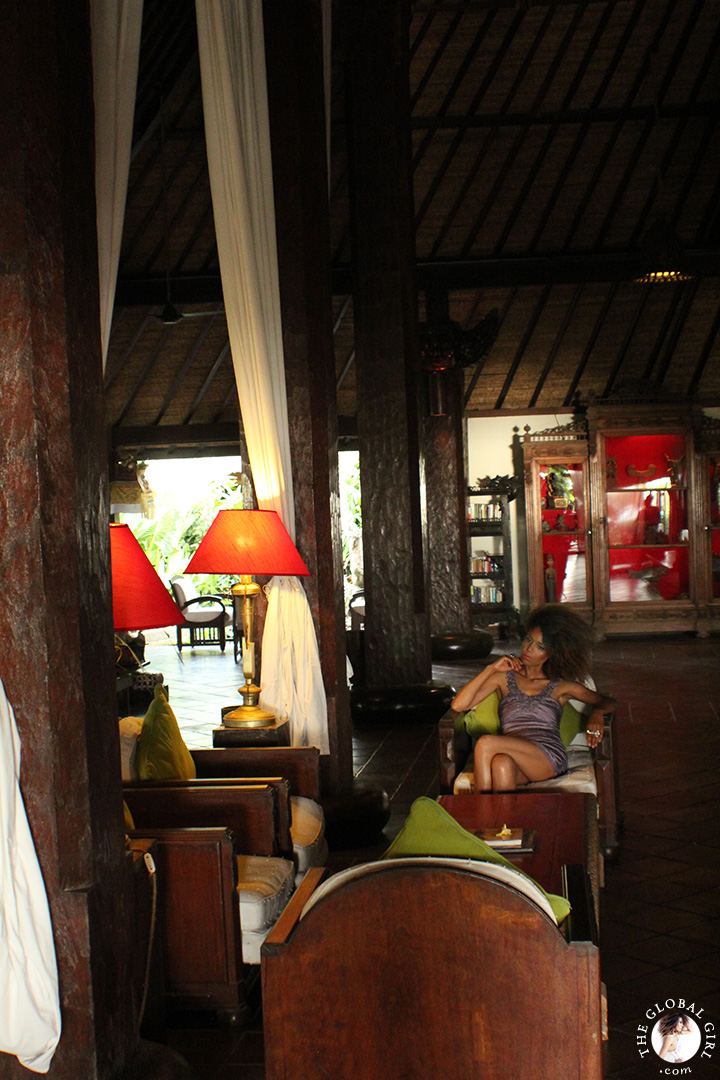 Lounging amongst museum-worthy art from ancient Indonesian kingdoms. The massive red antique glass chest behind me holds several exquisite pieces including a stunning hand-carved Kwan Yin statue I'm still swooning over (you can take a closer look in the fourth from last photograph).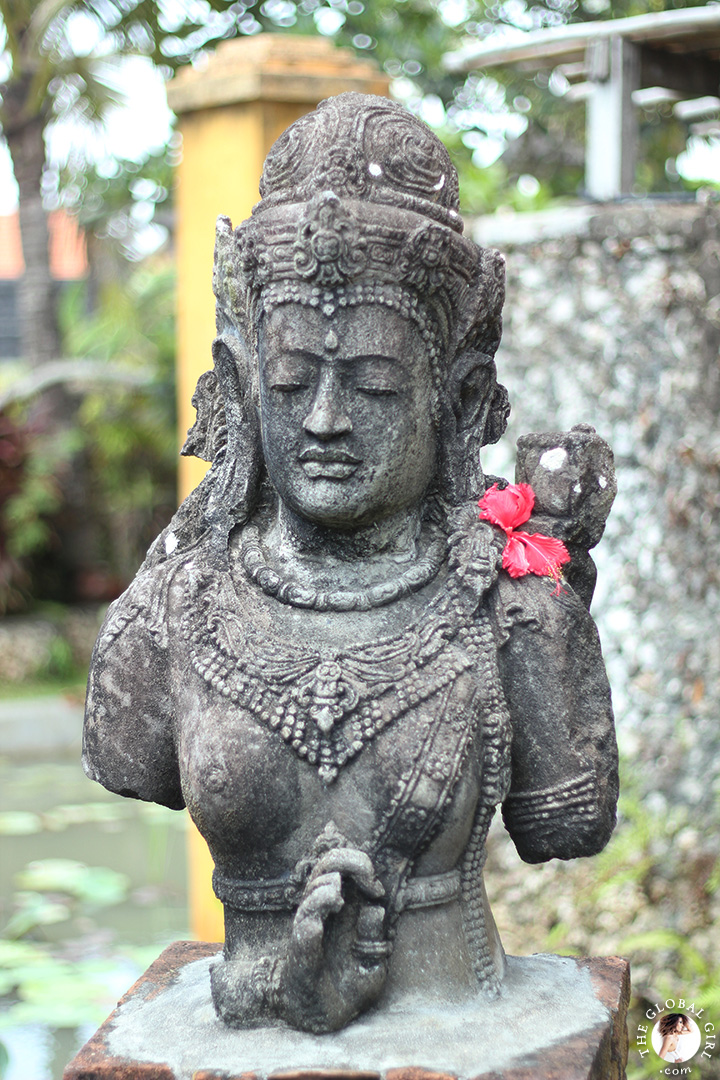 Another stunning Kwan Yin goddess I adore (I'm a budding collector myself). She's tucked away in the resort's gorge pond garden, looking quite at home among the lush tropical foliage.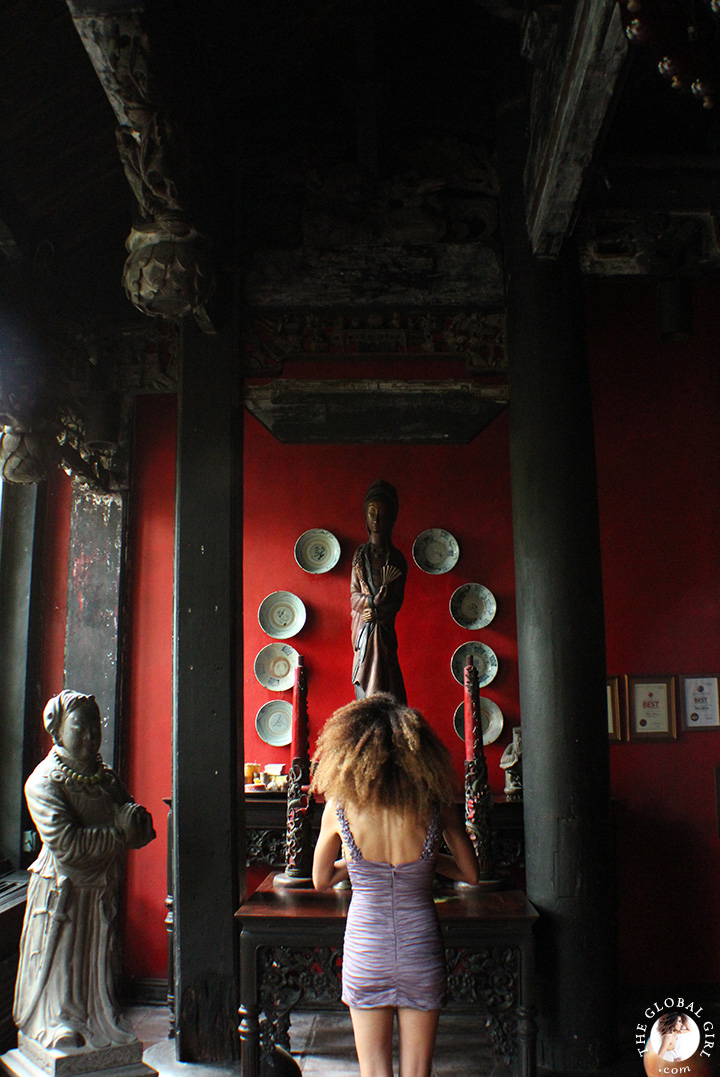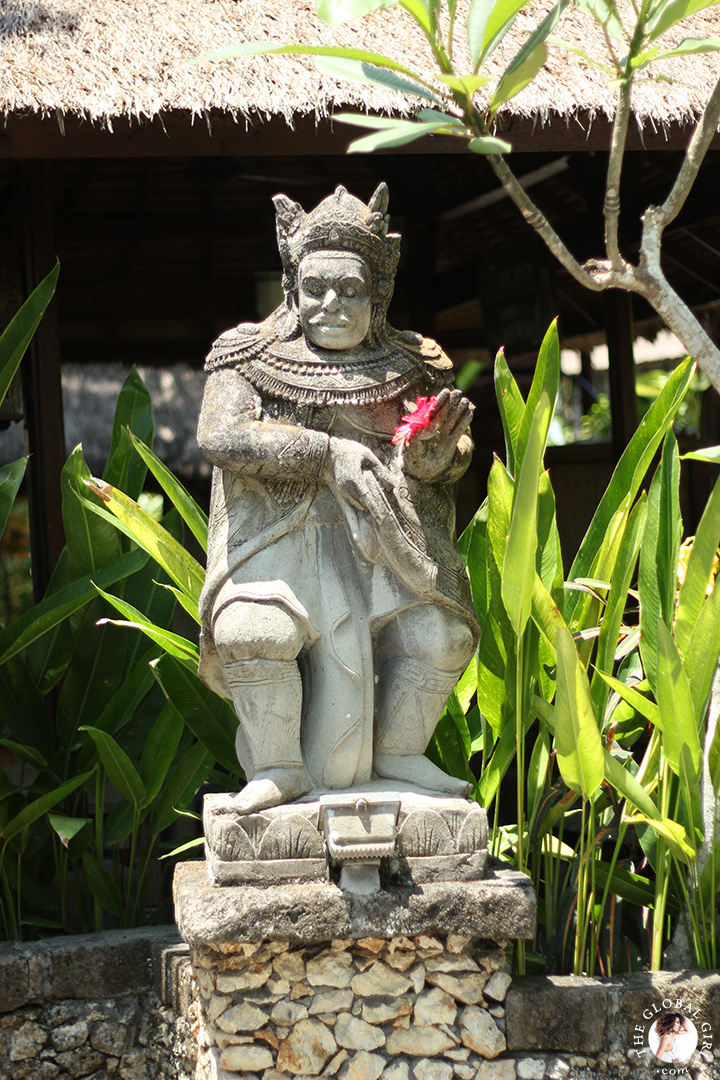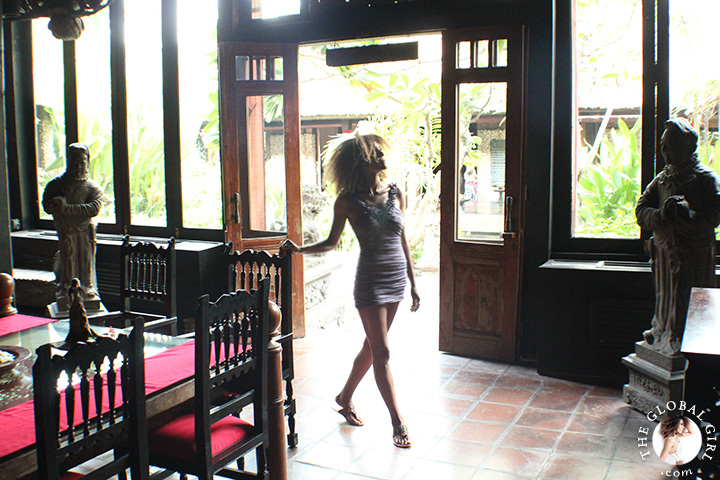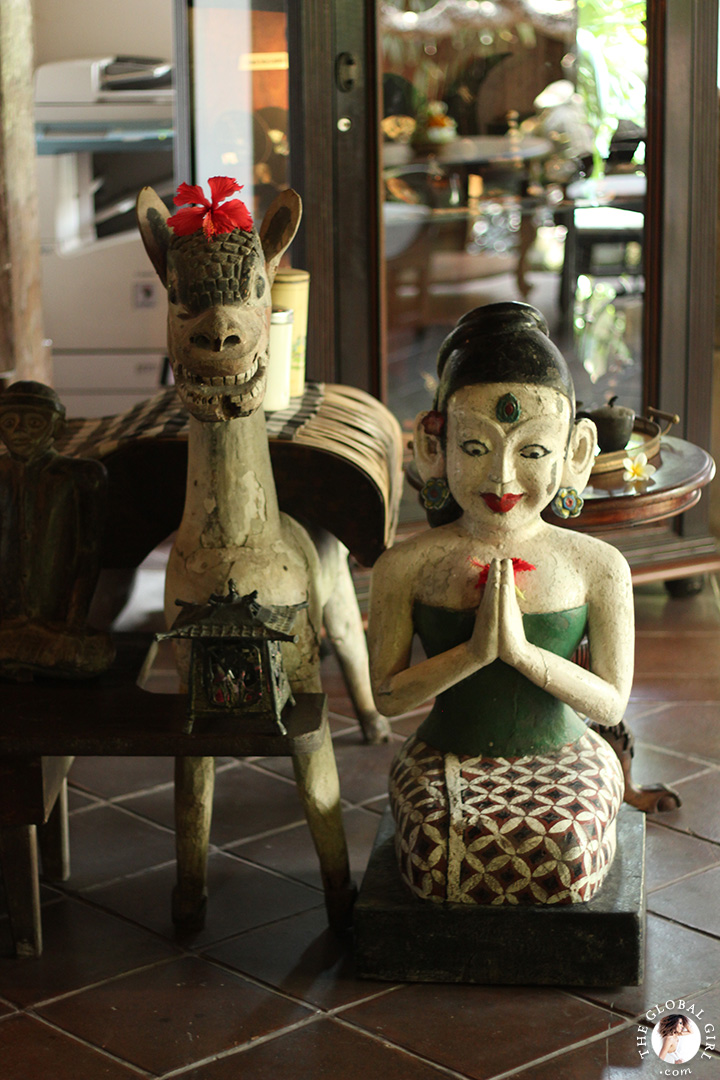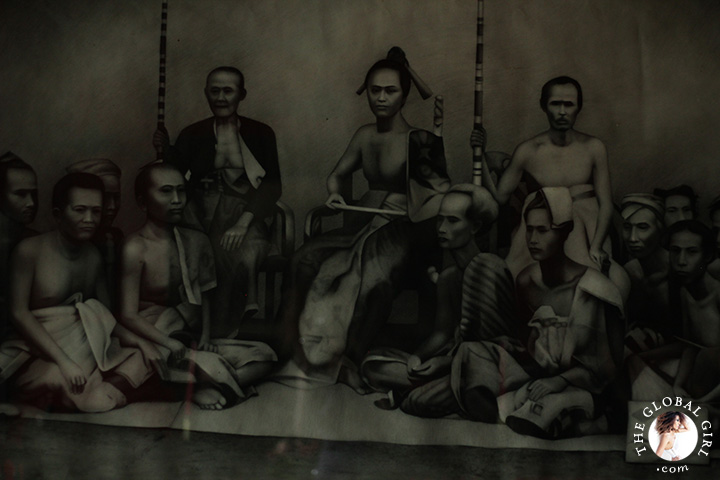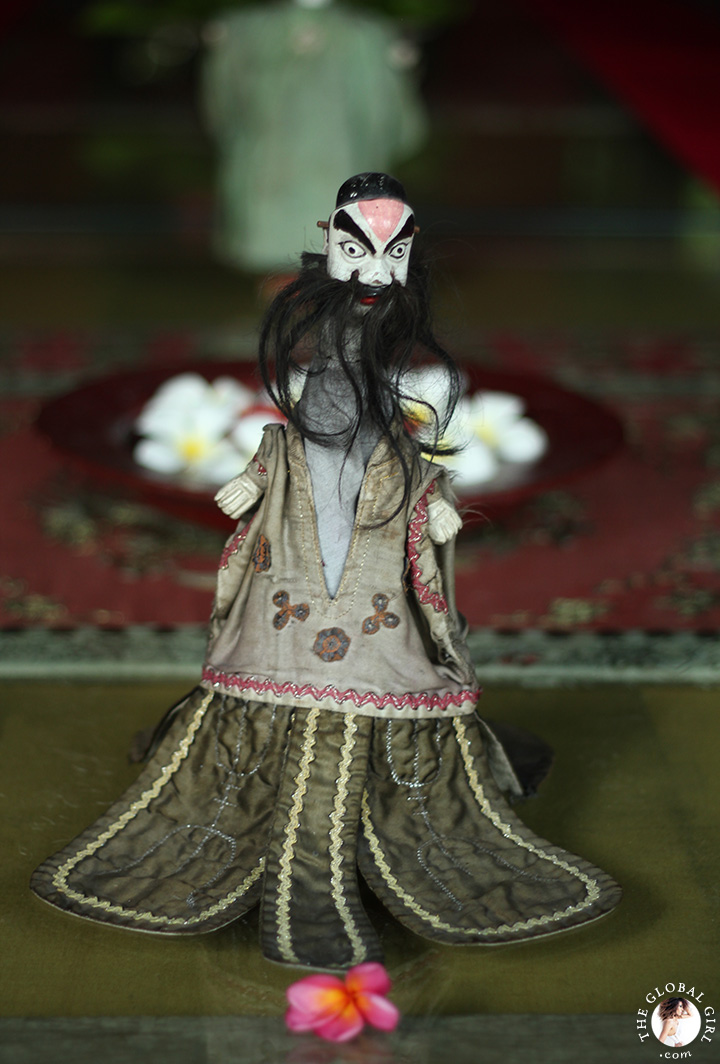 Of course I had to catch a photographic glimpse of the classic Balinese puppets. I've been in love with them since I was a child.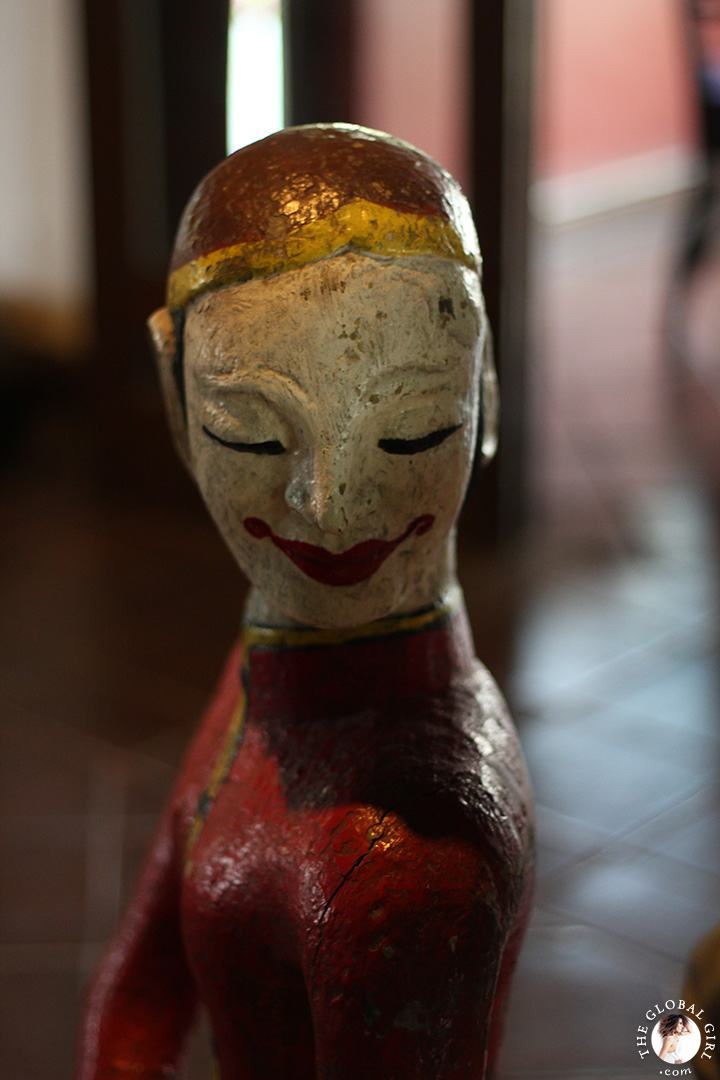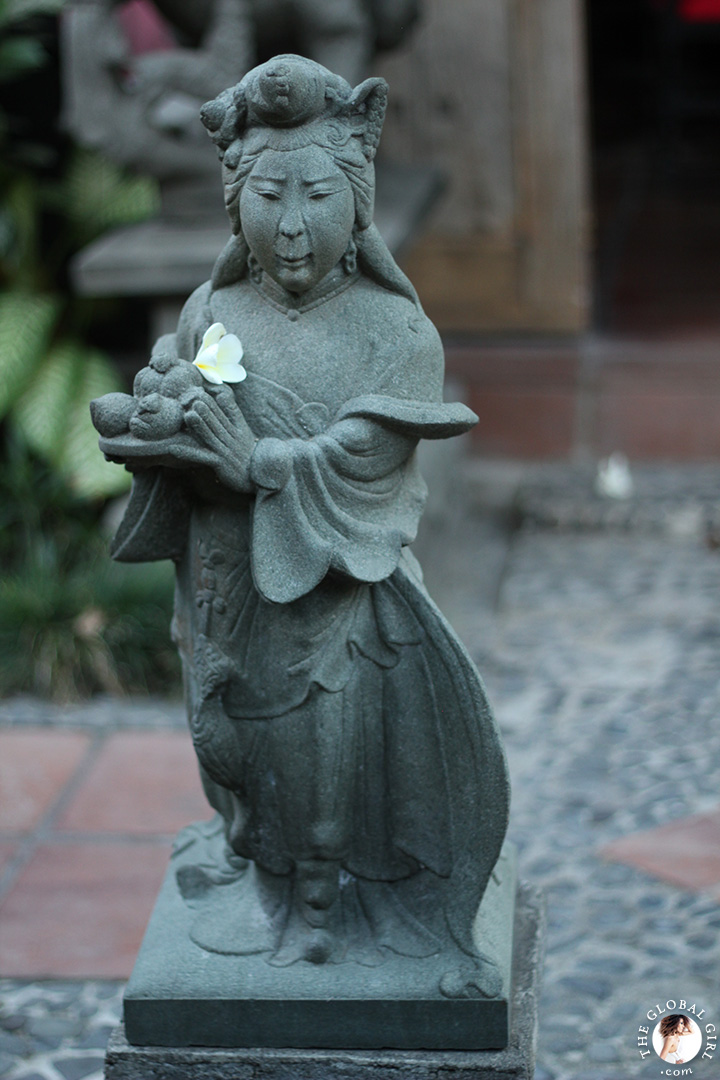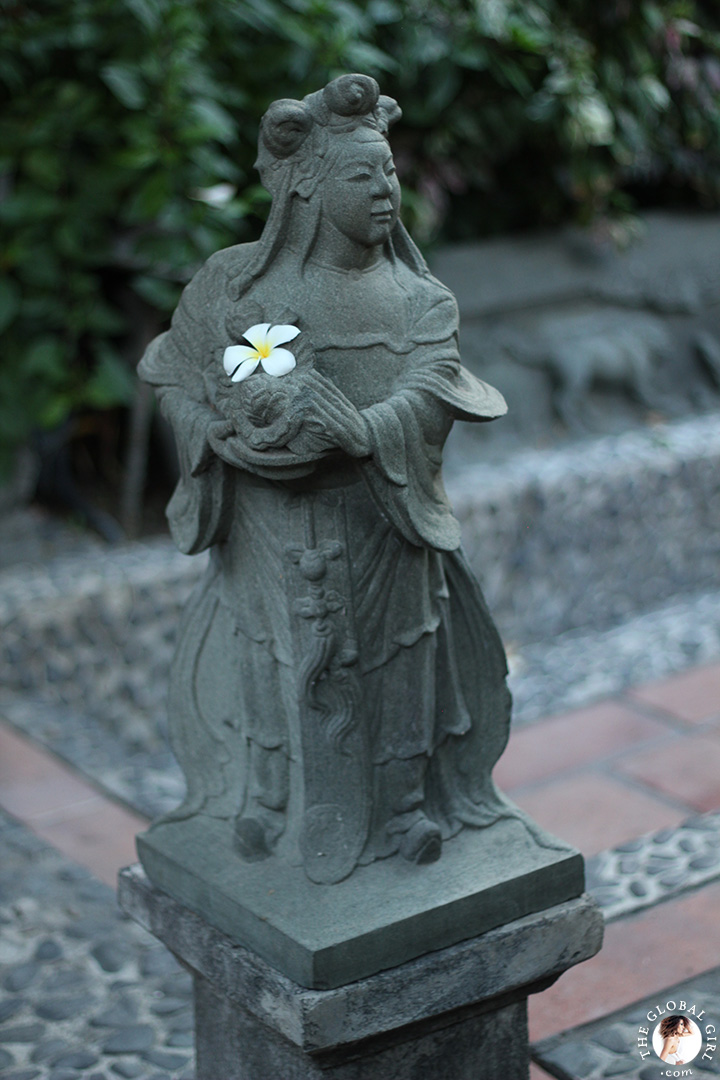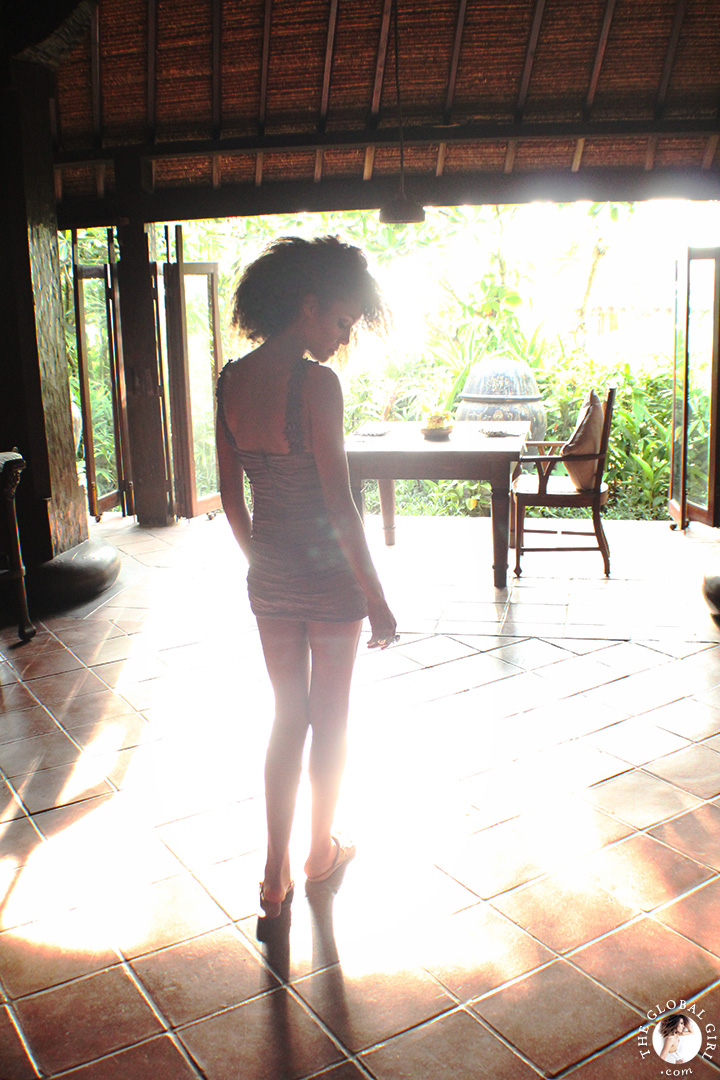 One of the most extraordinary experiences I had, was ending the perfect day with a private dinner hosted in this 300-year old Chinese Balinese temple. Truly, a night to remember.
This is the third installment of a multipart feature of my getaway in Canggu Beach, Bali with Glamping Hub. Read part 1, part 2, part 4 and part 5.