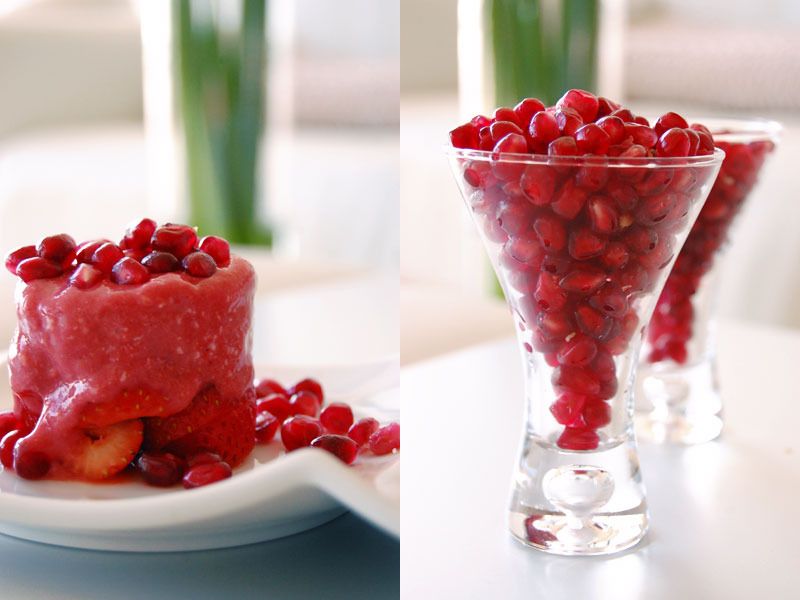 Ice cream in December? Why not! After all it's the holidays. This raw vegan strawberry and pomegranate sorbet is so healthy, it's a sin not to take a bite. It's low-fat, dairy-free, sugar-free and just looking at it makes me happy. Oh, and it's super easy (oui, oui, I'm the Queen of easy).
3 cups of strawberries
1 cup of young Thai coconut meat
1/2 cup of orange juice (optional sweetener)
1/2 cup of pomegranate seeds
Place 2 cups of strawberries (fresh are best but you can use frozen strawberries too), the coconut meat, orange juice and half of the pomegranate seeds (1/4 cup) in a blender and process until you get a creamy texture. Layer the remaining cup of sliced strawberries in a mold, pour the mixture on top and place in the freezer until you get a nice ice cream consistency. Pull out of the freezer 30 minutes before serving so it loosens up a bit and allows you to remove the mold easily. Sprinkle the rest of the pomegranate seeds on top and enjoy!