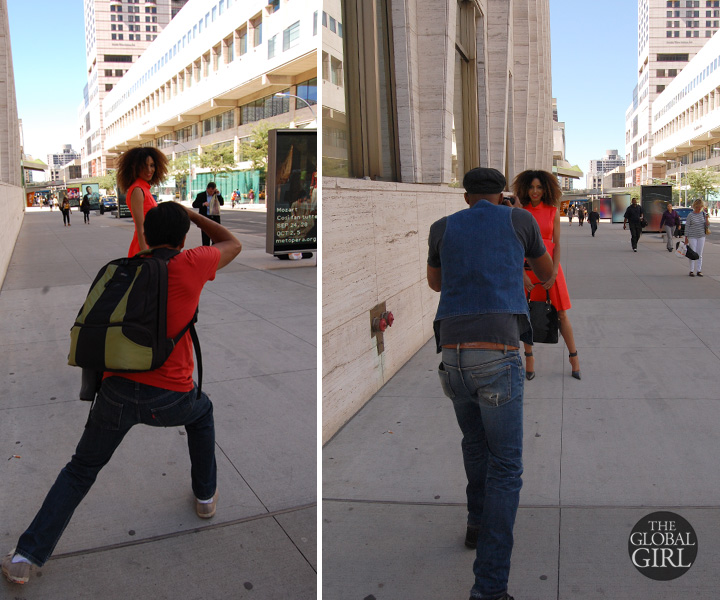 I came across this fabulous vintage couture bow dress at an Antiques shop in L.A. and I absolutely loved the vibrant red color, graphic lines and, of course, bold oversize bow. I was in love! But there was a catch… The dress was about 3 or 4 sizes too big for yours truly. I snatched it anyway and took it to my skillful tailor who, as expected, did a number on it. Fits like a glove and feels fabulous. It's one of those dresses that puts an instant smiley on your face.
I typically don't go for bows. There's something overly girlie about them that's really not me, BUT… when they come in the right size (by that I mean big enough to make a stylistic statement) and in the right color, then I'm happy to break my own fashion rules.
You can see this look in action in The Huffington Post and Maire Claire Australia.
Vintage couture red bow dress | Gucci ankle strap pointed-toe stilettos | Onna Ehrlich crocodile embossed leather handbag.