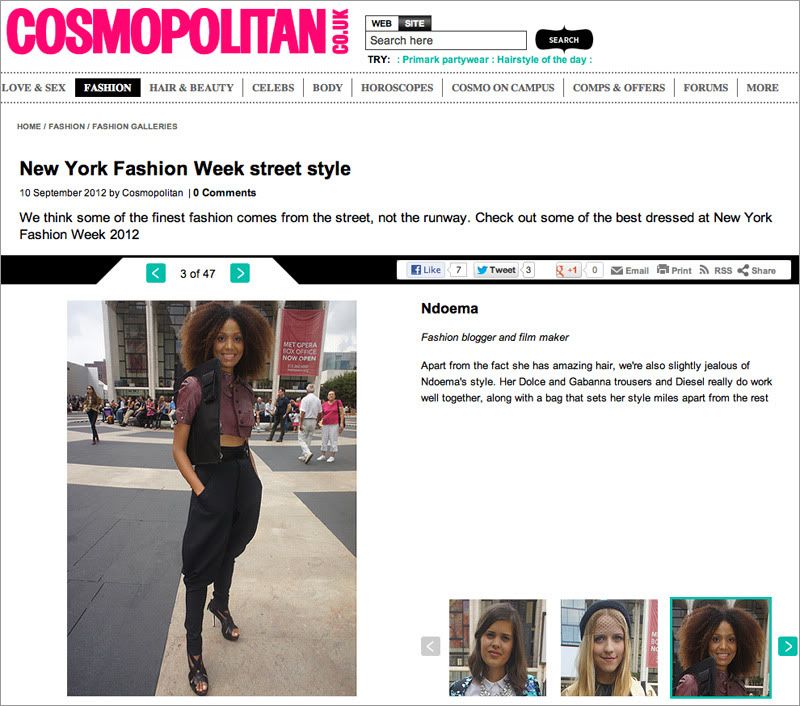 Source: COSMOPOLITAN UK
What an incredible write-up. Thank you Cosmopolitan!
Arriving at Lincoln Plaza for the Nina Skarra fashion show. It's the Norwegian designer's New York Fashion Week debut. I'm in love with her sumptuous sustainable gowns and understated play on volume and textures.
C'est un article assez incroyable. Merci Cosmopolitan!
J'arrive à Lincoln Plaza pour le défilé de mode Nina Skarra. C'est la toute première saison à La Semaine de la Mode de York pour la marque norvégienne. J'adore les robes somptueuses (et respectueuses de l'environnement) et le jeu discret sur le volume et les textures.
Este es un artículo increíble. Gracias Cosmopolitan!
Lleguo a Lincoln Plaza para el desfile de moda de Nina Skarra. Es la primera temporada de la Semana de Moda de Nueva York para la marca noruega. Me encantan los vestidos magníficos (y ecológicos) y el conjunto discreto de volumen y textura.
Trata-se de um artigo incrível. Obrigada Cosmopolitan!
Lleguo Lincoln Square para o desfile de moda Nina Skarra. Esta é a primeira temporada da Semana de Moda de Nova York para a marca norueguesa. Eu amo os vestidos lindos (e ecológicos) e conjunto discreto de volume e textura.
Это невероятное статье. Спасибо Cosmopolitan!
Фот в Линкольн площадь для показа мод Nina Skarra. Это первый сезон Недели моды в Нью-Йорке для норвежского бренда. Я люблю великолепные платья (и экологических) и дискретного набора объем и текстуру.
何が信じられない記事。コスモポリタンありがとうございます!
この写真では、私は Nina Skarra ファッションショーに出席するためにリンカーンプラザに到着しています。これはノルウェーのデザイナーです。ニューヨークファッションウィークで初めて披露した。私は美しい(そして環境に優しい)なドレスを愛し、ボリュームやテクスチャでプレイを控えめ。
一个令人难以置信的文章。谢谢你 Cosmopolitan!
在这张照片中,我在林肯广场的 Nina Skarra 的时装秀。这是一个挪威设计师。第一次在纽约时装周上展出。我爱美丽(和环境友好型)的衣服和低调的体积和纹理的发挥。
Cropped leather jacket by Diesel. Black riding pants by Dolce & Gabbana. Gladiator platform sandals by BCBG Max Azria. Custom made sculptural bag.