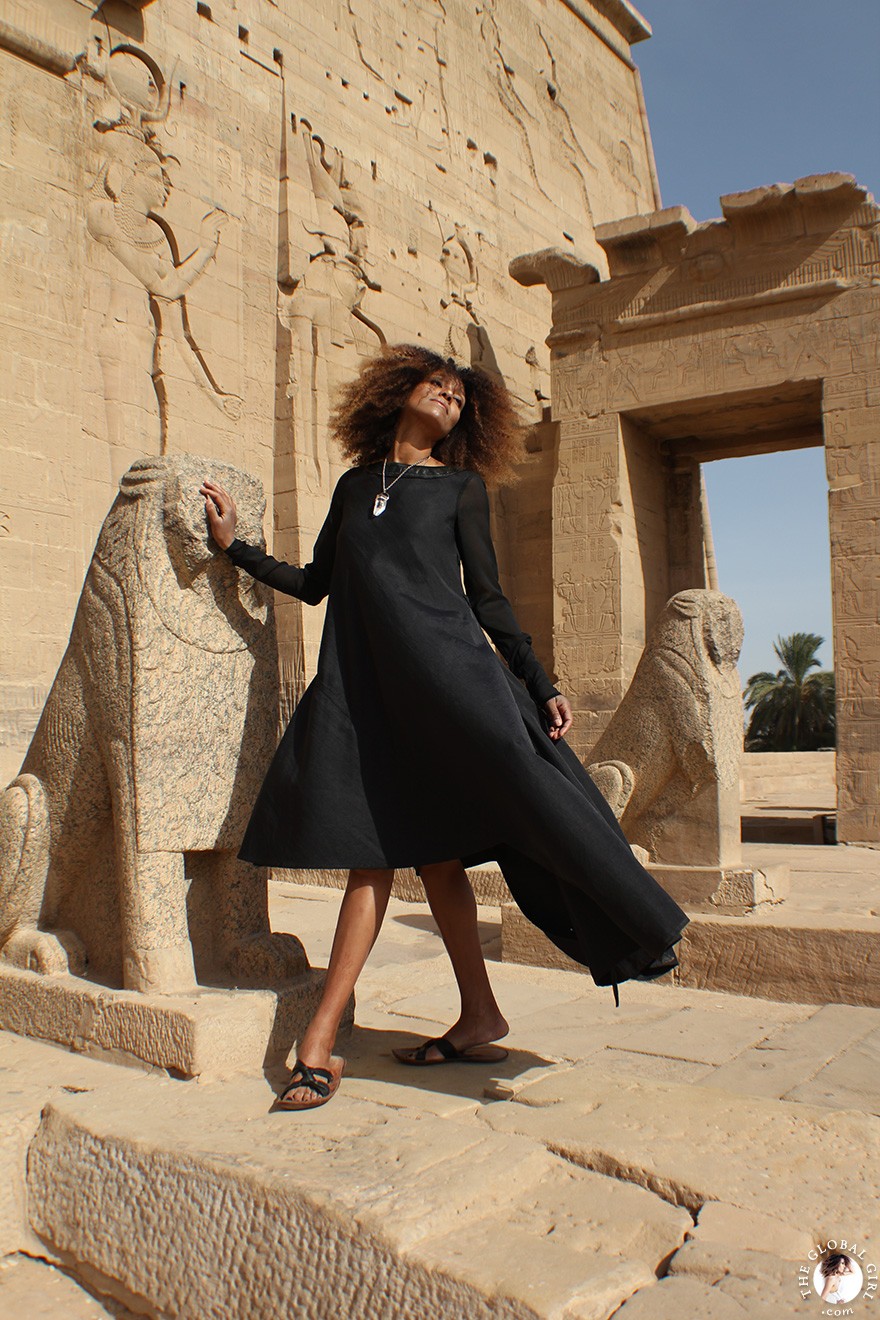 Photographed at the Philae Temple in Aswan, Egypt.
I have a very special connection to the Philae Temple.
Under the most extraordinary circumstances (too long a story and way too special to detail here), I came into possession of a massive fifty-year old photograph of the Temple of Philae (also known as the Temple of Isis) which was taken at its original location near the first Cataract of the Nile river, right before it was dismantled and relocated to the Agilkia Island where it now resides. The odds of coming across such a rare artifact were alone in the millions-to-one, but it so happened that the very day this amazing photograph landed in my grateful hands was the day of the heliacal rising of Sirius (the star of Isis, the very goddess to which this temple is dedicated). I came to realize the synchronistic timing of this gift quite accidentally as I was planning my own upcoming trip to Egypt, and was blown away to learn of the significance of this celestial happening (the ancient Egyptian calendar was essentially based on the heliacal rising of Sirius). Needless to say, I knew that my visit to the Temple of Isis would carry a very special significance.
It was with much anticipation and deep reverence that I set foot on this extraordinary place. I hope that through these photographs, you too will get to experience the beautiful Goddess energy and soul-stirring serenity of the Temple at Philae. It is to me one of Egypt's most powerful sacred sites.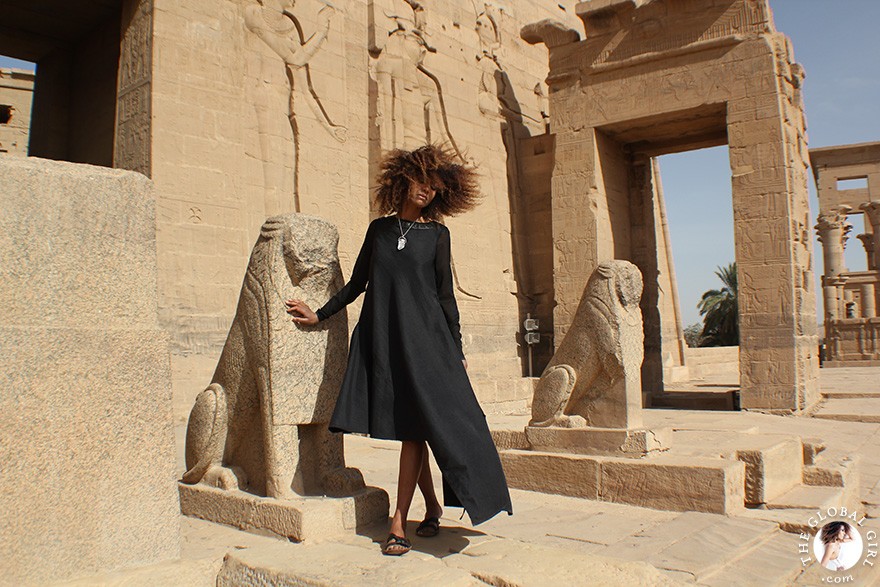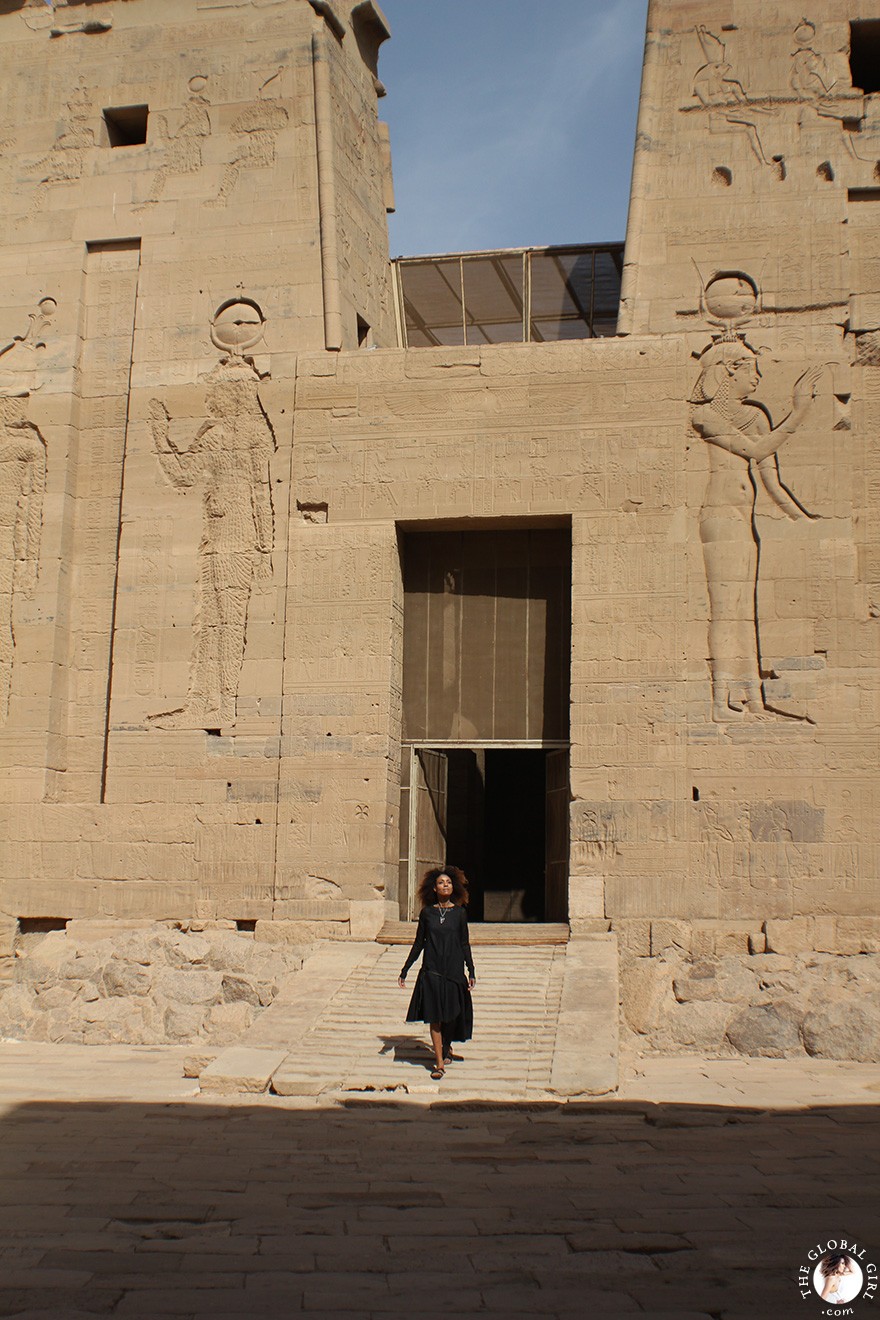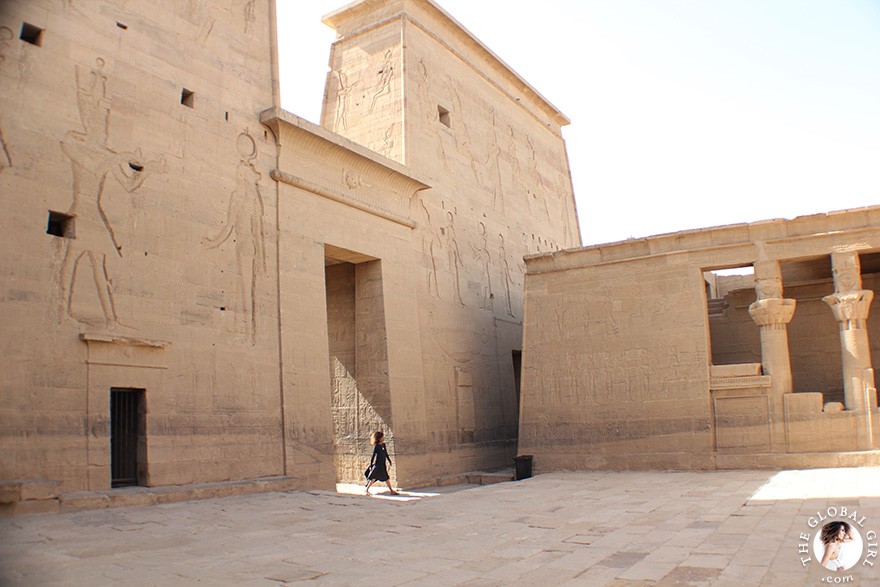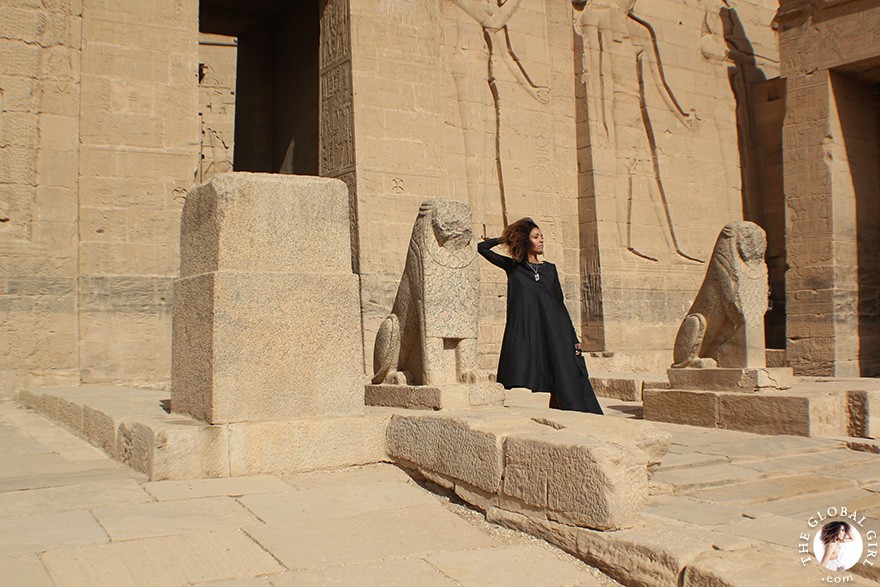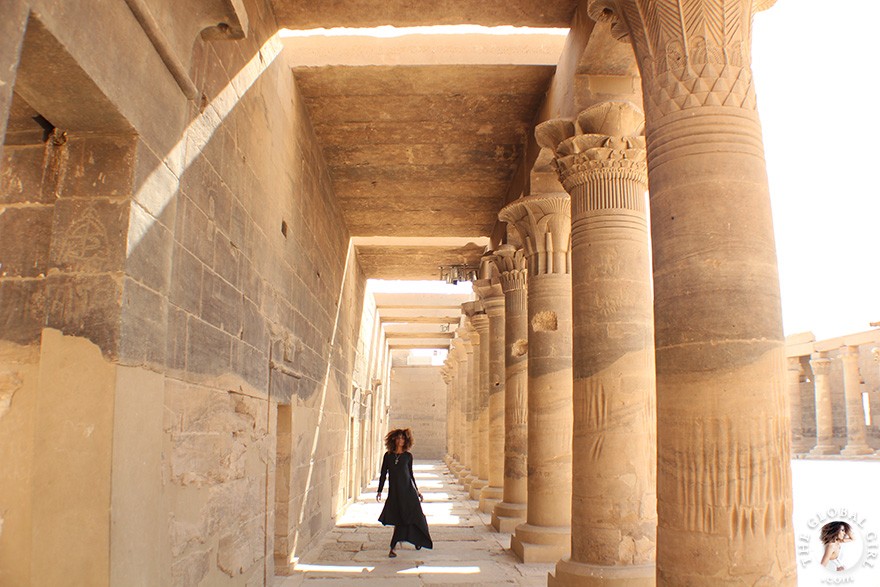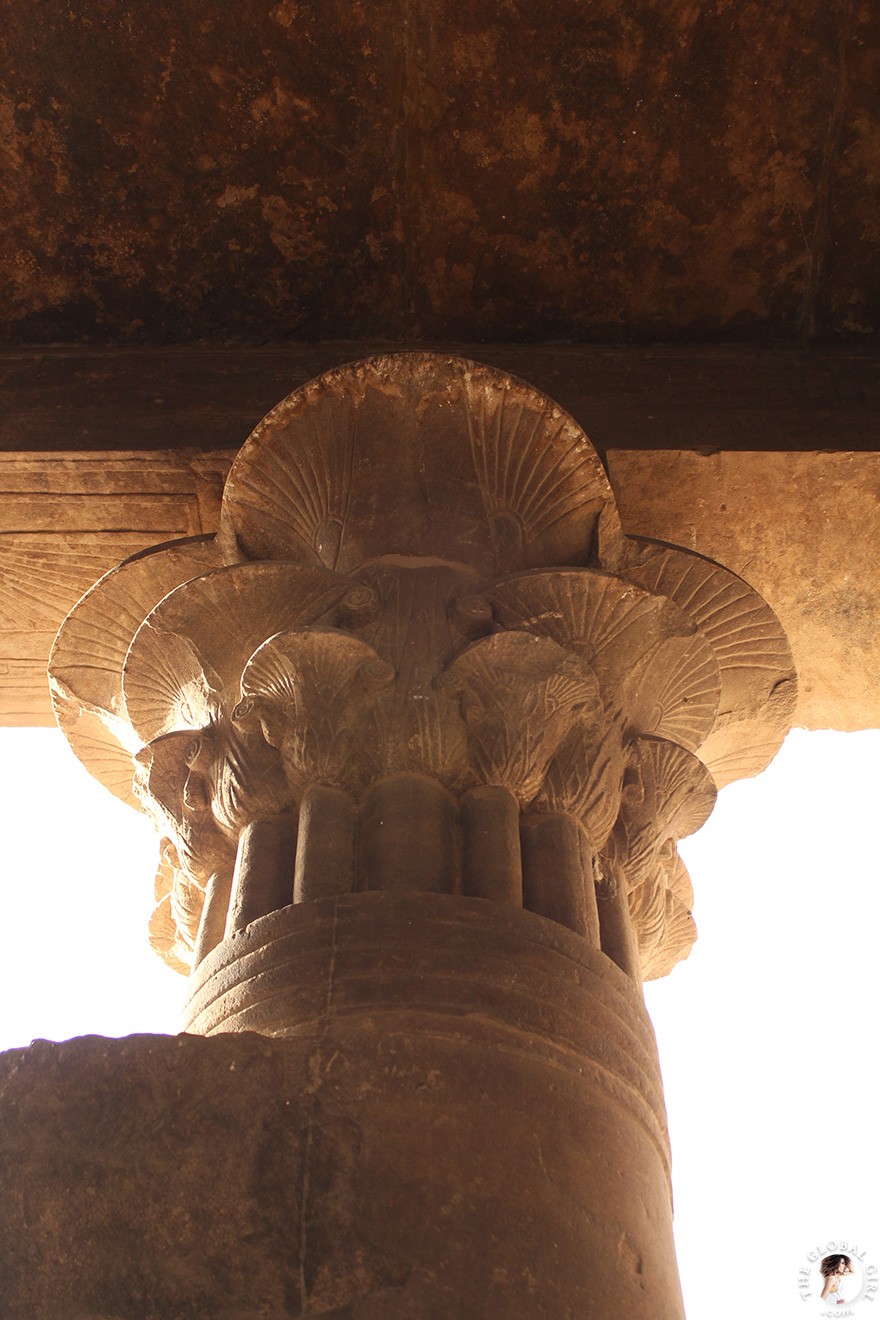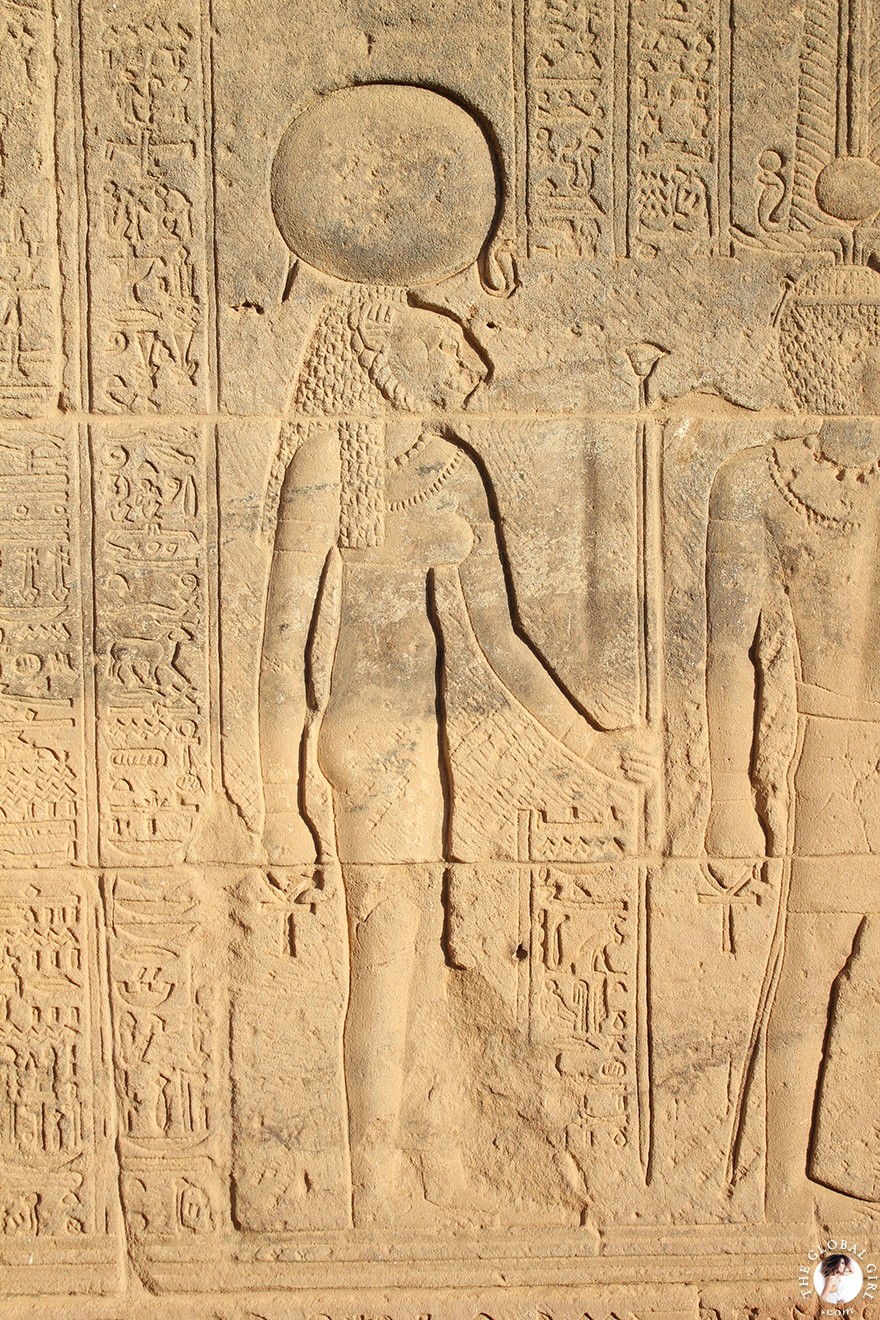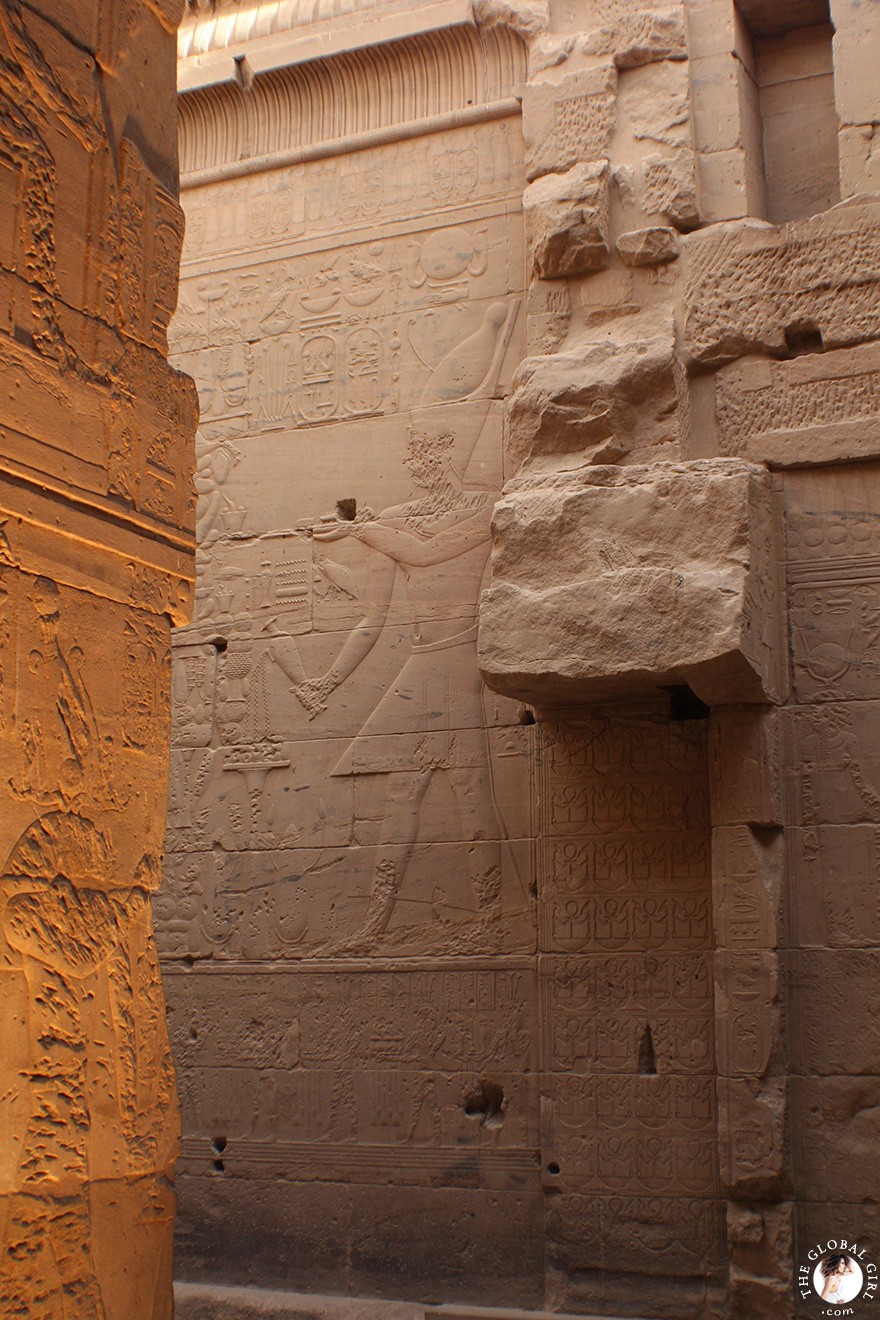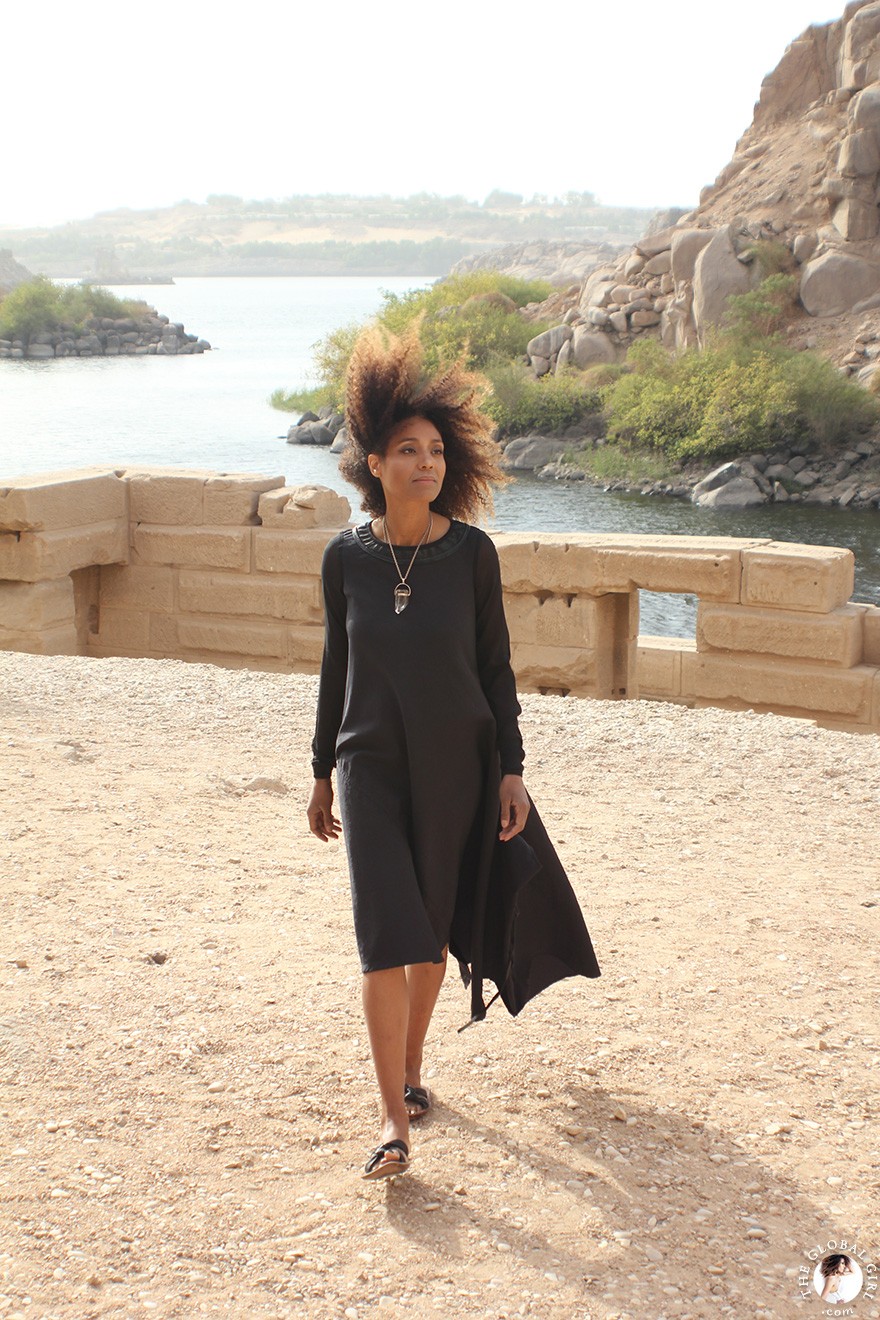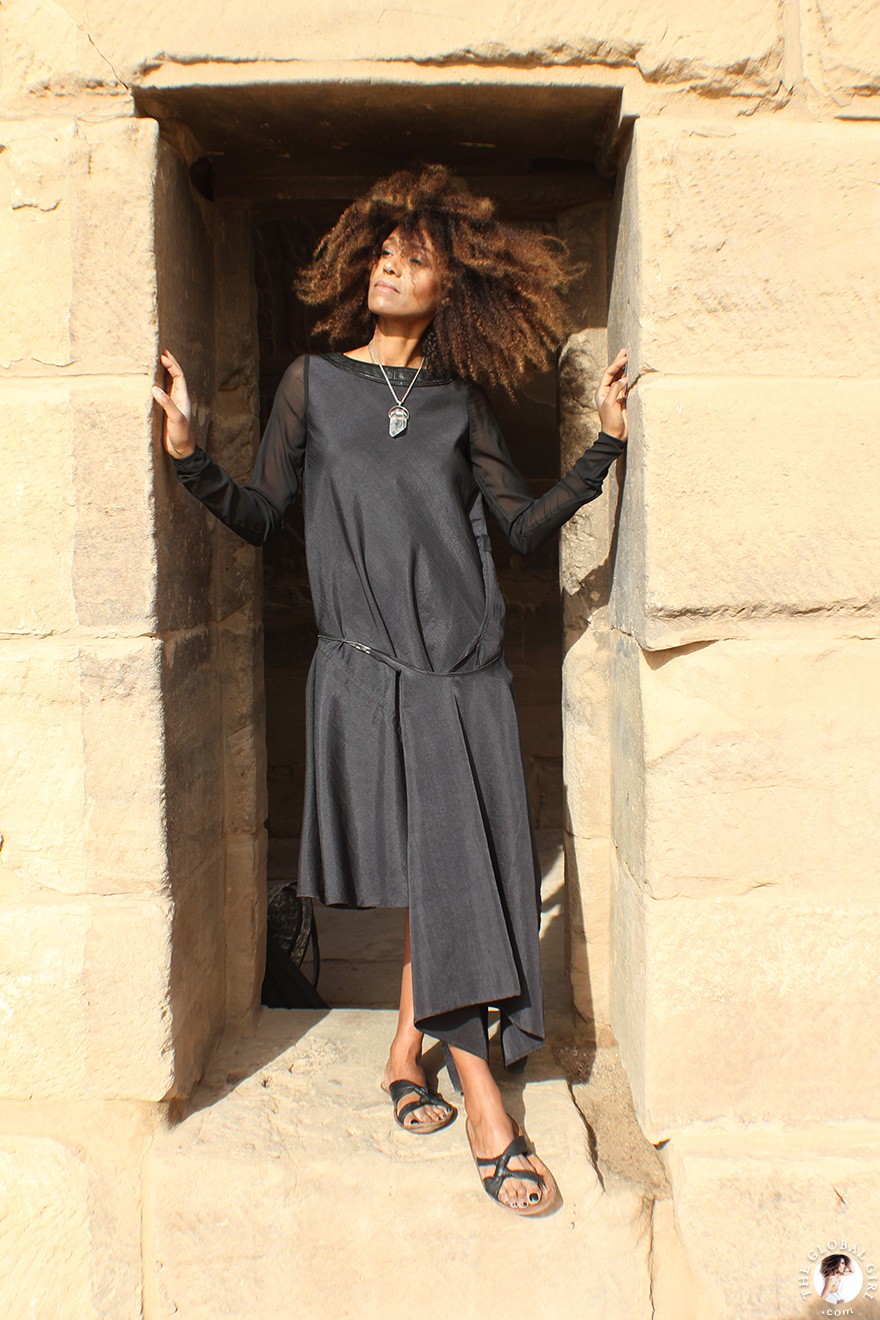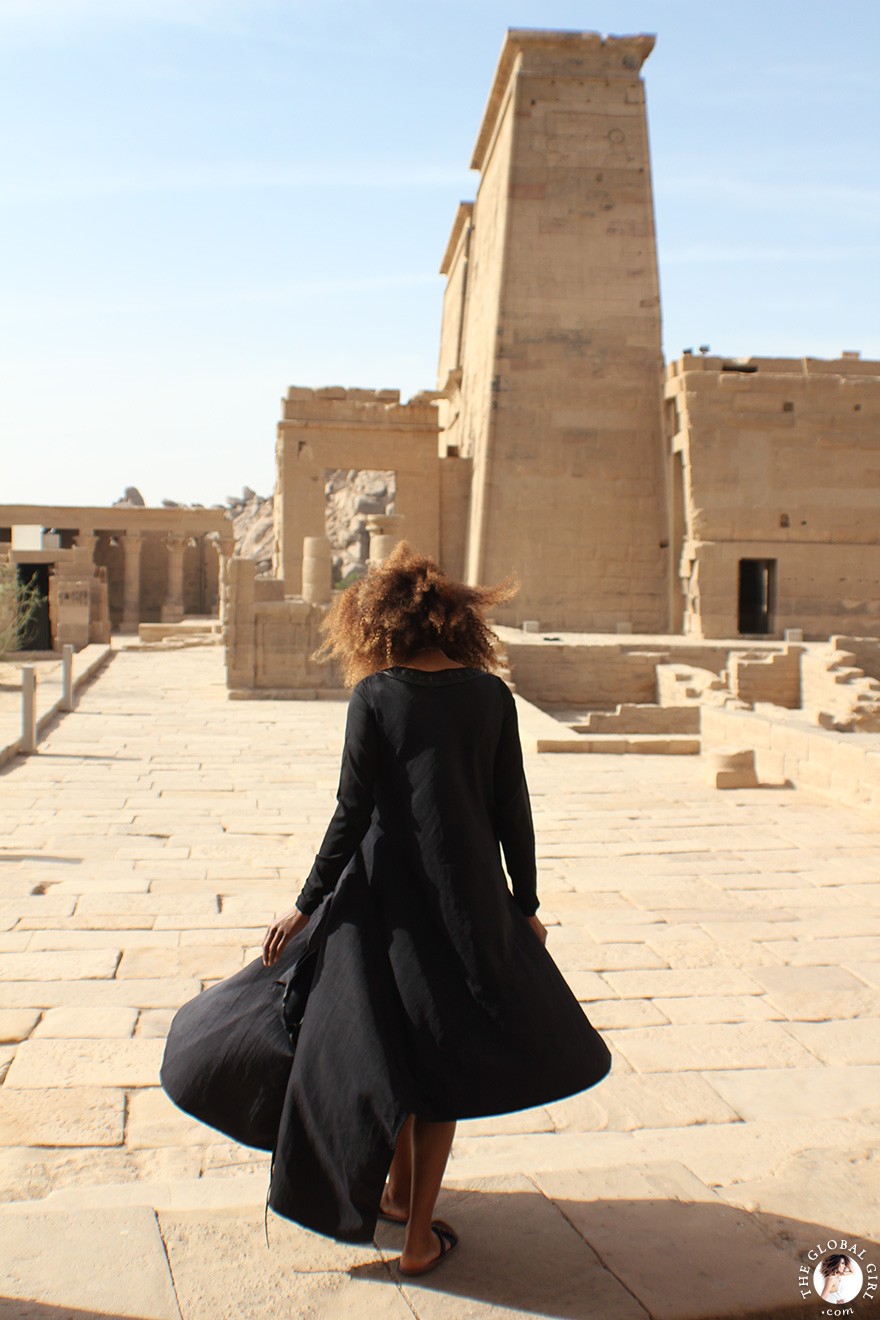 Wearing a deconstructed dress by Mexican designer Cesar Arellanes (also featured here) with crossover leather sandals by Paolo Iantorno (similar here, here and here).
Shop THE GLOBAL GIRL
More from my journey through magical Egypt:
Reborn | The Sofitel Legend Old Cataract Aswan | Sharia El Souk, Aswan | Tropical Greens | Golden | Sahara | Billion Dollar View | Print Clash | Saqqara