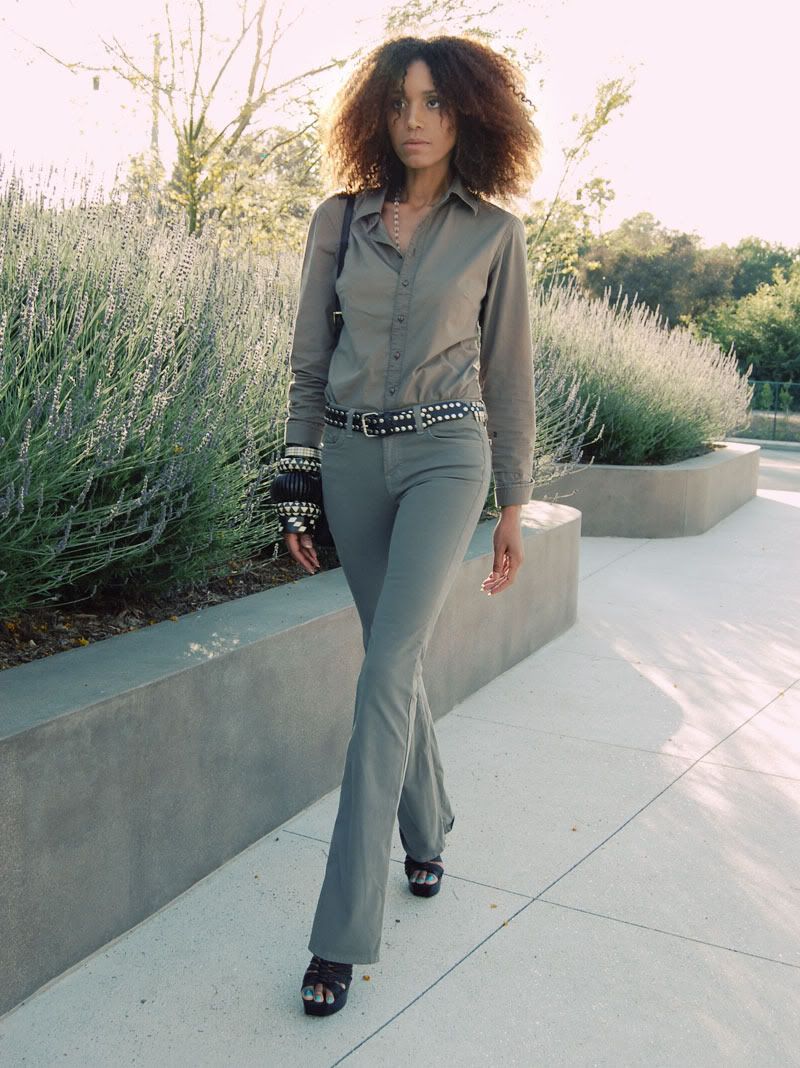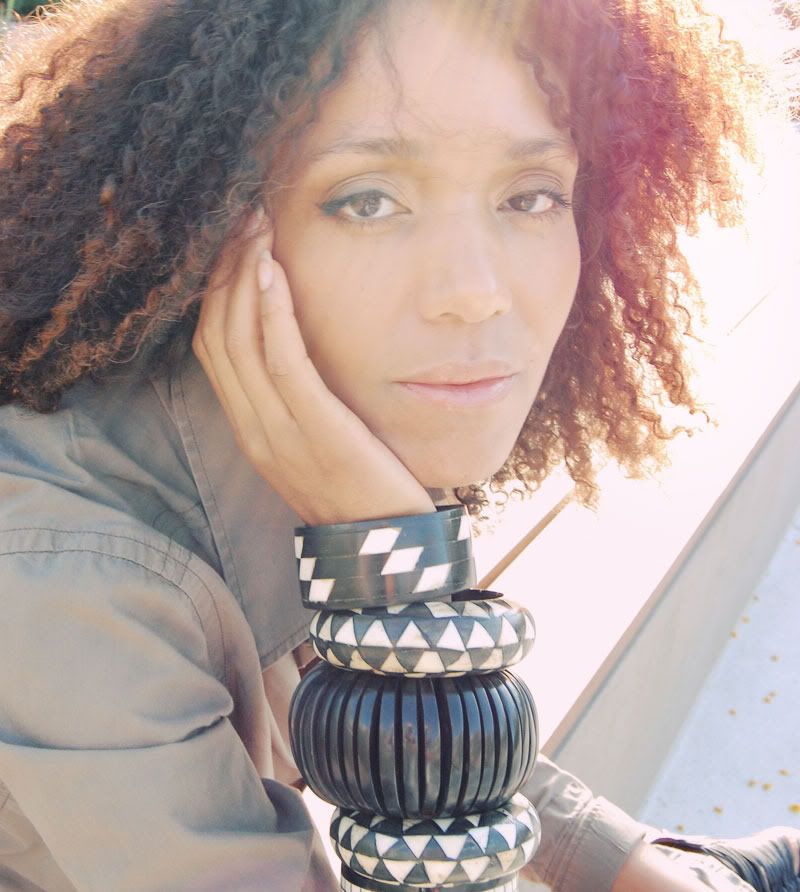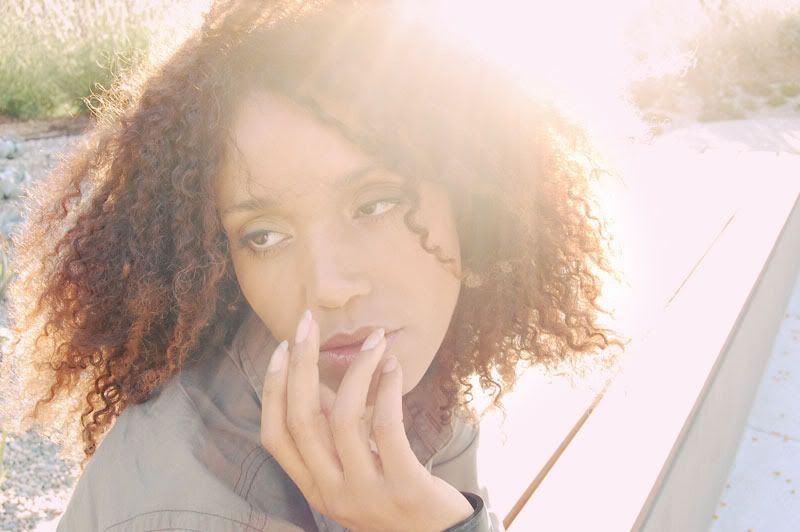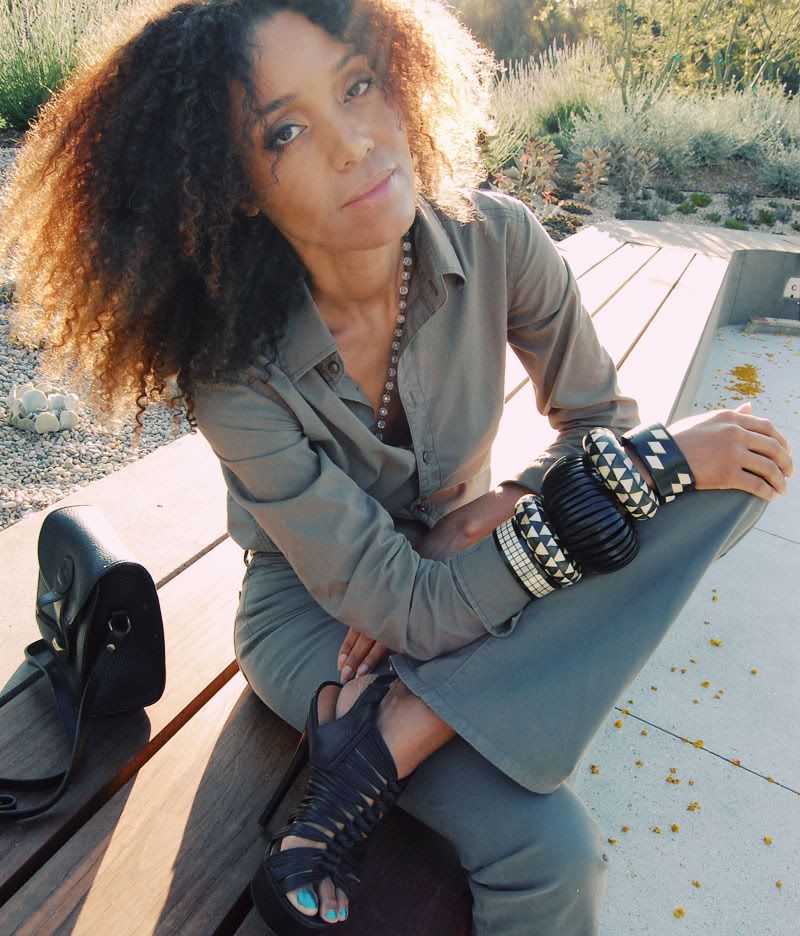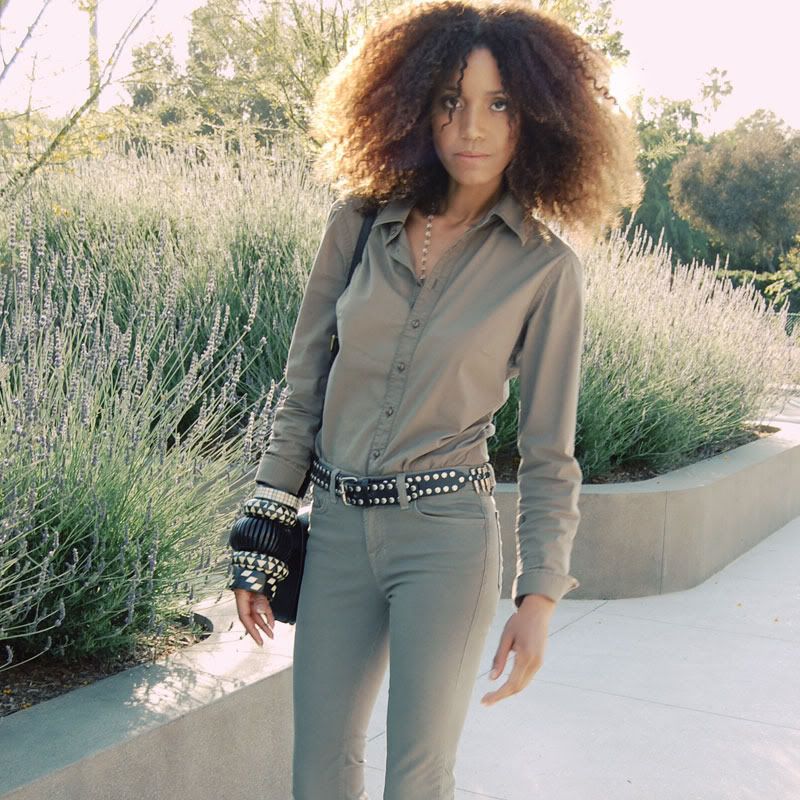 Wearing: J Brand for Barneys flared jeans in khaki, G-Star Raw Denim shirt in khaki, l.a.m.b. Braided platform sandals, classic Dooney Bourke leather handbag and a selection of my favorite ethnic horn and wood bracelets.
Je porte: Jeans évasé kaki J Brand pour Barneys, chemise G-Star Raw kaki, des Sandales compensées en cuir tressé L.A.M.B., sac à main cuir Dooney Bourke et une selection de mes bracelets ethniques en corne et bois préférés.
Me pongo: Jeans de marca J Brand Barneys de color caqui, una camisa de G-Star Raw de color caqui, sandalias de plataforma de cuero trenzado de L.A.M.B., bolso de cuero Dooney Bourke y una selección de mis pulseras étnicas de cuerno y madera favoritas.
Eu uso: Jeans de marca J Brand Barneys cáqui, uma camisa G-Star Raw cáqui, sandálias de couro trançado plataforma L.A.M.B., Dooney Bourke bolsa e uma selecção da minha pulseira chifre e madeira favoritos étnicos.
Я ношу: Джинсы марки J Brand Barneys хаки, рубашки G-Star Raw хаки, кожаные сандалии платформы плетеная L.A.M.B. Сумочка Dooney Bourke и выбор мои браслеты из рога и дерева этнических фаворитов.
私が着る:ジーンズブランド J Brand Barneys カーキ色、シャツ G-STAR RAW カーキ、レザープラットフォームサンダル編組 L.A.M.B. ハンドバッグ Dooney Bourke との選択ホーンや木材民族のお気に入りの私のブレスレット。
我穿着:牛仔裤品牌 J Brand Barneys 卡其,衬衫 G-STAR RAW 卡其布,皮革厚底凉鞋编织 Dooney Bourke 和选择角和木材民族的最爱我的手镯。