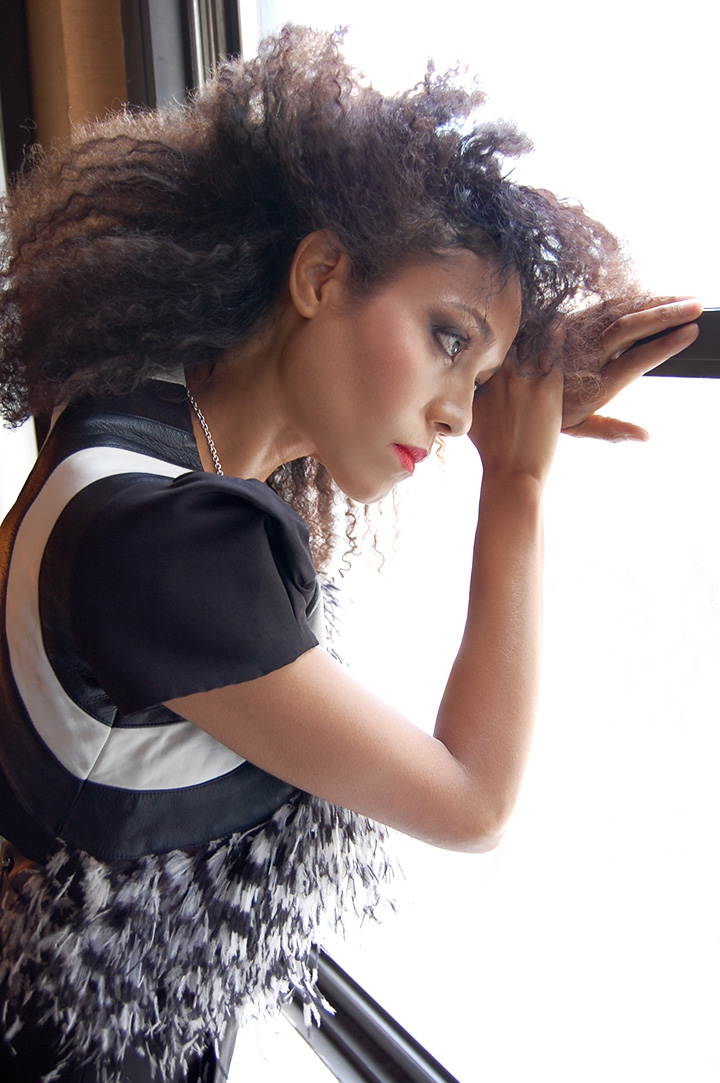 Amidst the hectic (and at times chaotic) whirlwind that is Fashion Week, there's something utterly unexpected (and utterly comforting) to be stepping out of the glaring neon lights and electric atmosphere of the shows into a soothing, natural-light filled oasis.
New York Fashion Week came bundled up with its extra share of challenges this season. Blame it on the crazy snow storms, last minute cancelled flights, sleepless nights spent working out alternate travel game plans… By the time my red-eye flight landed in the Big Apple, just a few hours before the first line-up of models started walking down the catwalk, I was already in fashion week burnout mode and the season hadn't even started!
My light at the end of the tunnel was the awesome staff at the Empire (where we were treated to a stunning corner suite overlooking Lincoln Center). They graciously accommodated our delayed arrival, helped coordinate multiple wardrobe deliveries, and even managed a last minute upgrade to a room with full bathtub so I could de-stress and soak in my fave epsom salt hot baths.
I had a marvelous time. My best New York Fashion Week to date hands down.
Featured wardrobe and accessories by Mimi Plange. Inquiries at mimiplange.com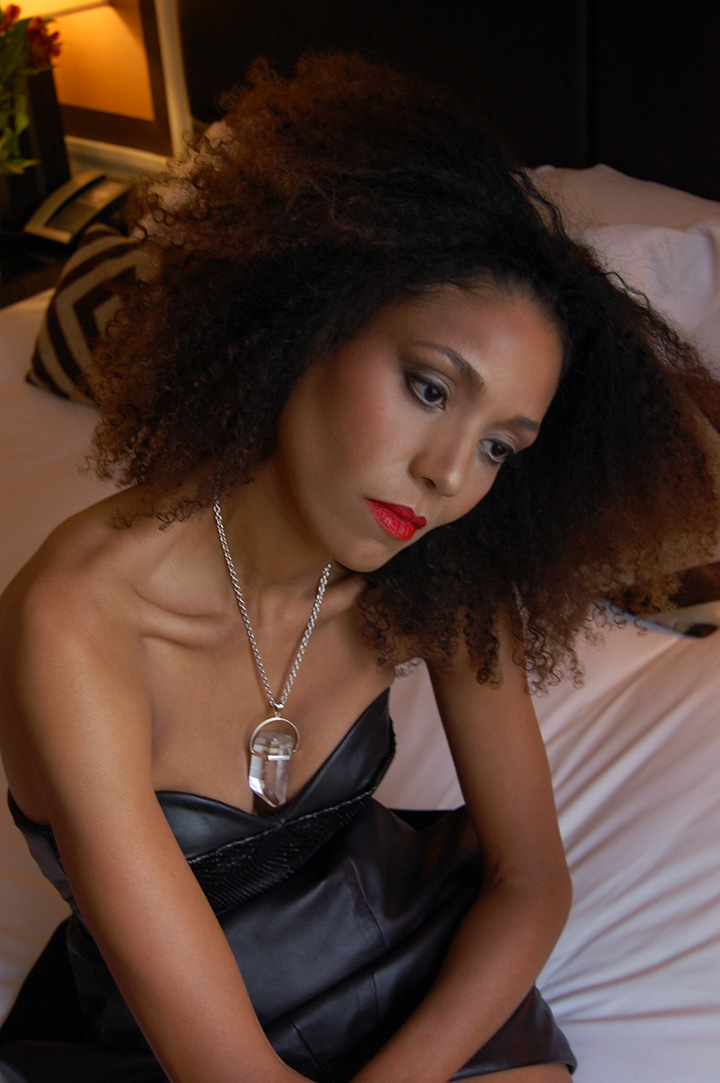 In the zone…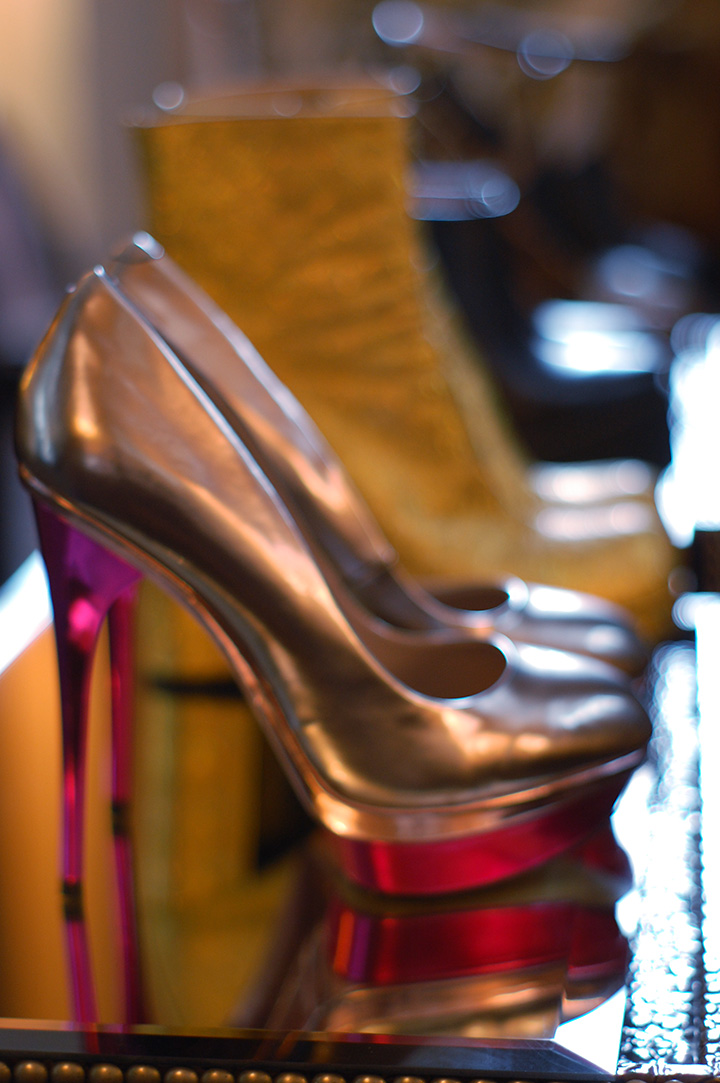 Shoes!!! I rocked these metallic heels on day 3 of New York Fashion Week. You can see them in action in Vogue Italia, Marie Claire Australia, BET, Latina Magazine and The New York Post.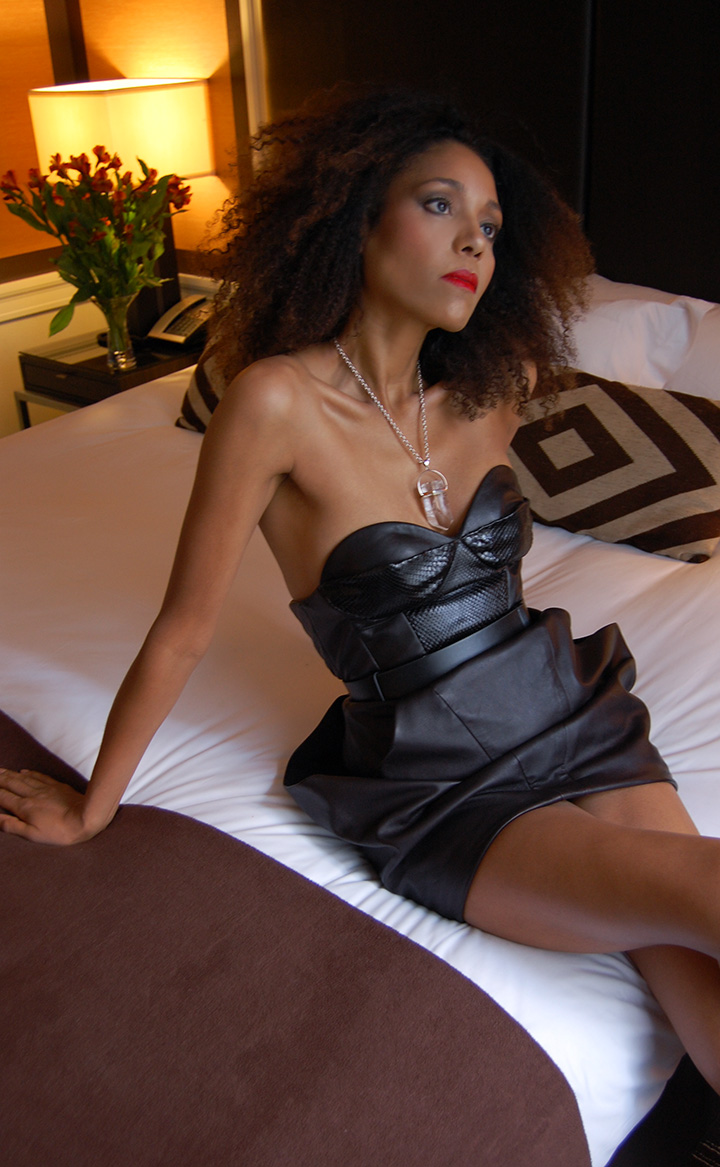 I adore this lamb and python architectural bustier dress by Ghanaian-born Mimi Plange. Fierce.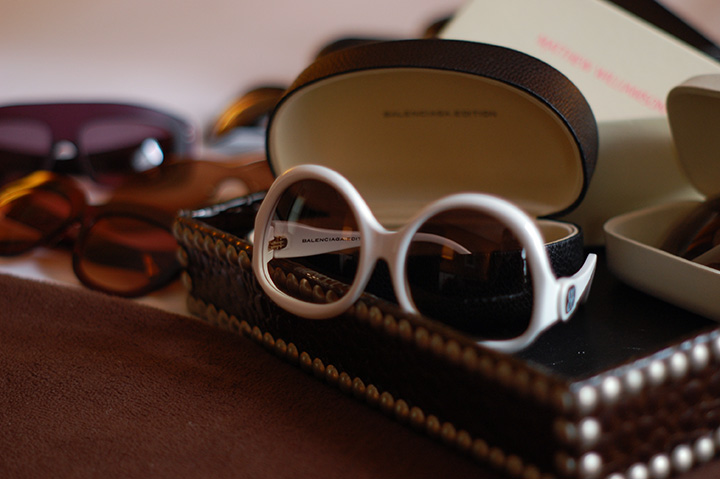 I always travel "sunny-ready"! And yes, there were peeks of sunshine amidst the snow showers!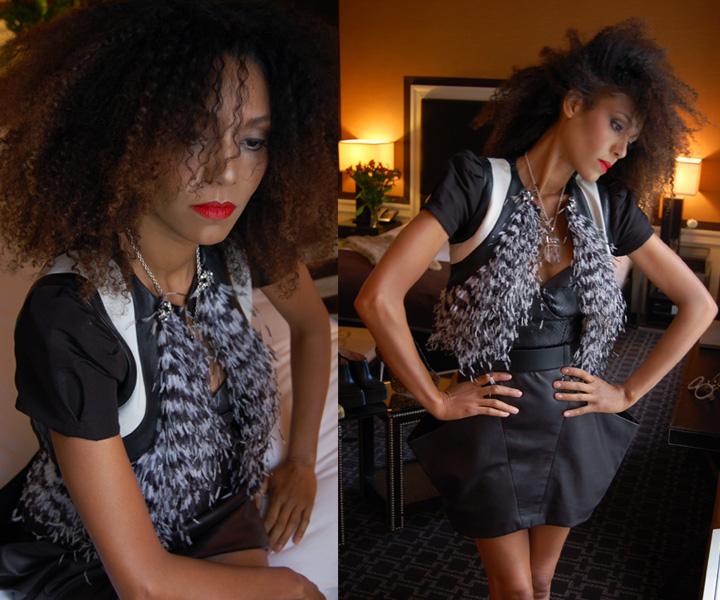 Another fab Mimi Plange creation. I'm loving the black and white ostrich feather trim on that cropped jacket.
The ultimate deluxe jetsetter bag. This custom snake weekender is huge, I could easily fit in it! (Mimi also kills it in the accessories department. So much talent.)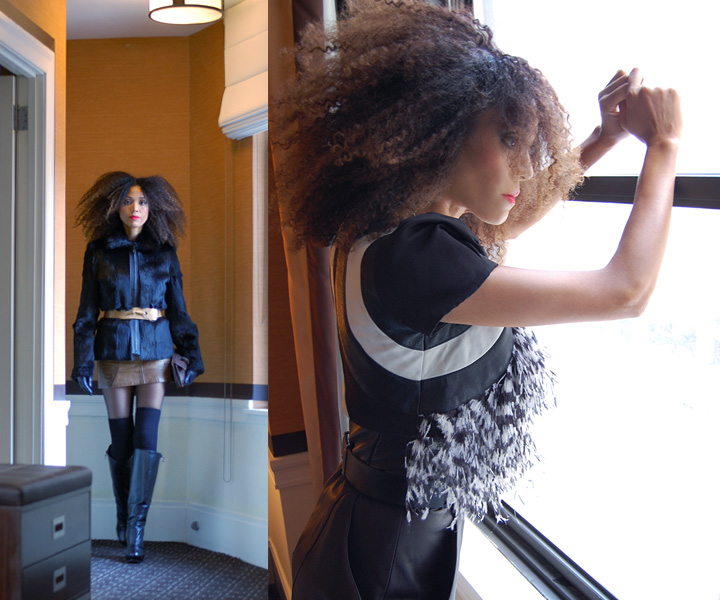 Suspended in time.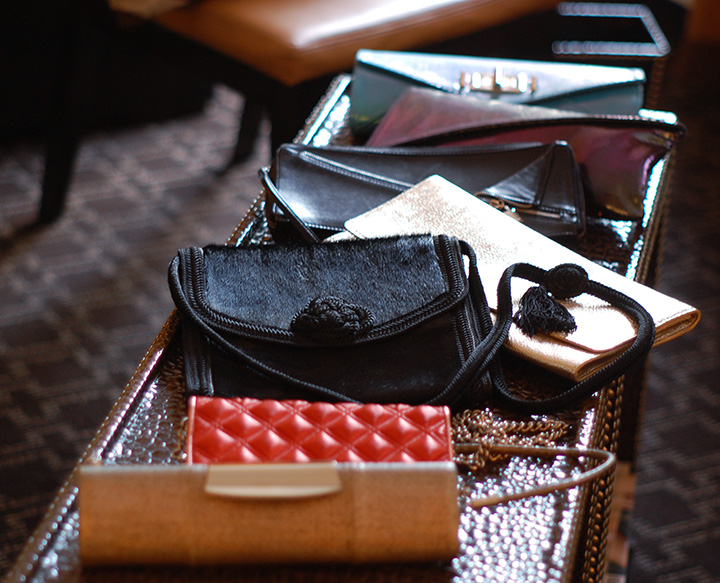 Lined up like little soldiers… Sergio Rossi. Marc Jacobs. Emanuel Ungaro. Gerard Darel. Karen Millen. Gotham Decay.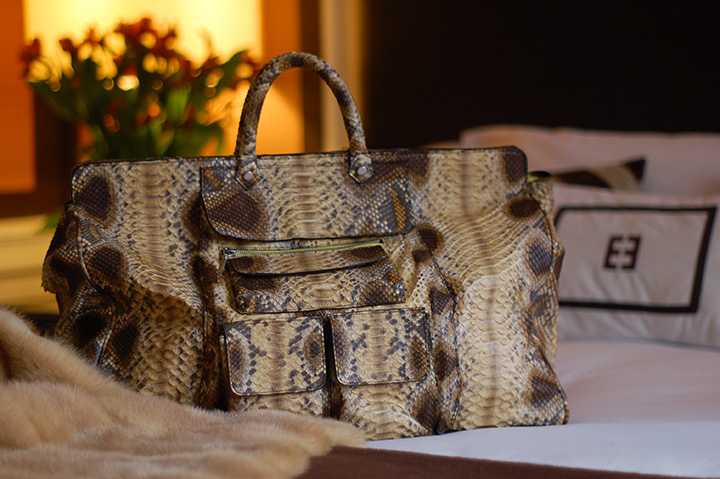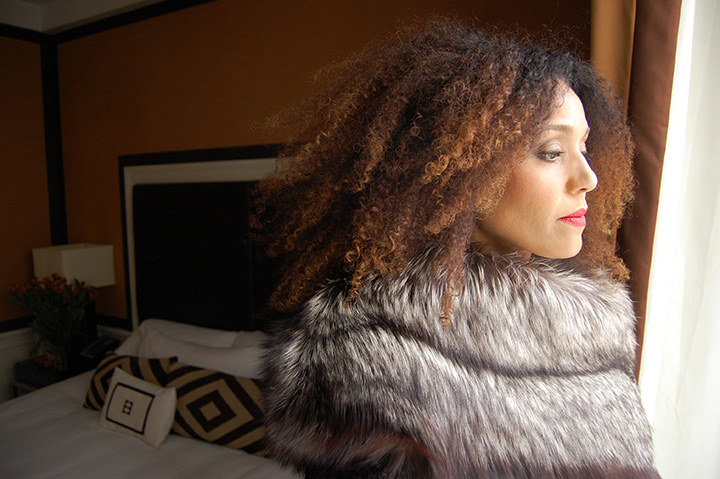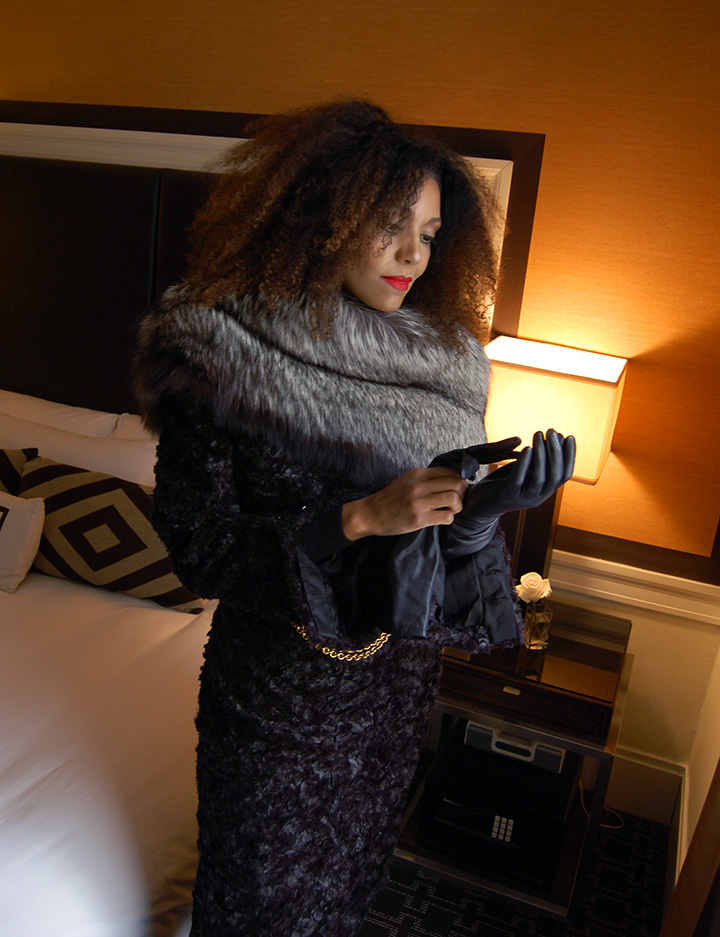 Getting ready for the David Tlale show. Keeping warm in a majestic fur-trim coat by Mimi Plange (also featured here).
Stepping out to the Son Jung Wan show in a beige wool cape and matching high-waisted flare pants by Son Jung Wan (also featured in British Vogue, Vogue Italia, Essence and Style.com/Arabia).