Photographer: Dvora
Publication: British Vogue

My British Vogue debut!
Lensed by the fabulous Dvora. I'm so thrilled and honored. Dvora's photography is not only exquisite but the lady is so cool!
I've had the privilege of being featured multiple times in Vogue Italia as well as appearing in Vogue Paris and even Vogue Turkey but this is my very first time with Vogue UK.
This is arguably one of my favorite Fashion Week looks this season. I spotted this gorgeous ensemble at the Son Jung Wan Fall 2013 show during New York Fashion Week. And I loved it so much, I knew I had to sport it to the shows. This amazing Son Jung Wan look also caught the eye of Stefano Coletti for Vogue Italia, Moez Achour for Style.com/Arabia, Hannan Saleh for Essence Magazine and Brandon Isralsky for The Fashion Bomb Daily.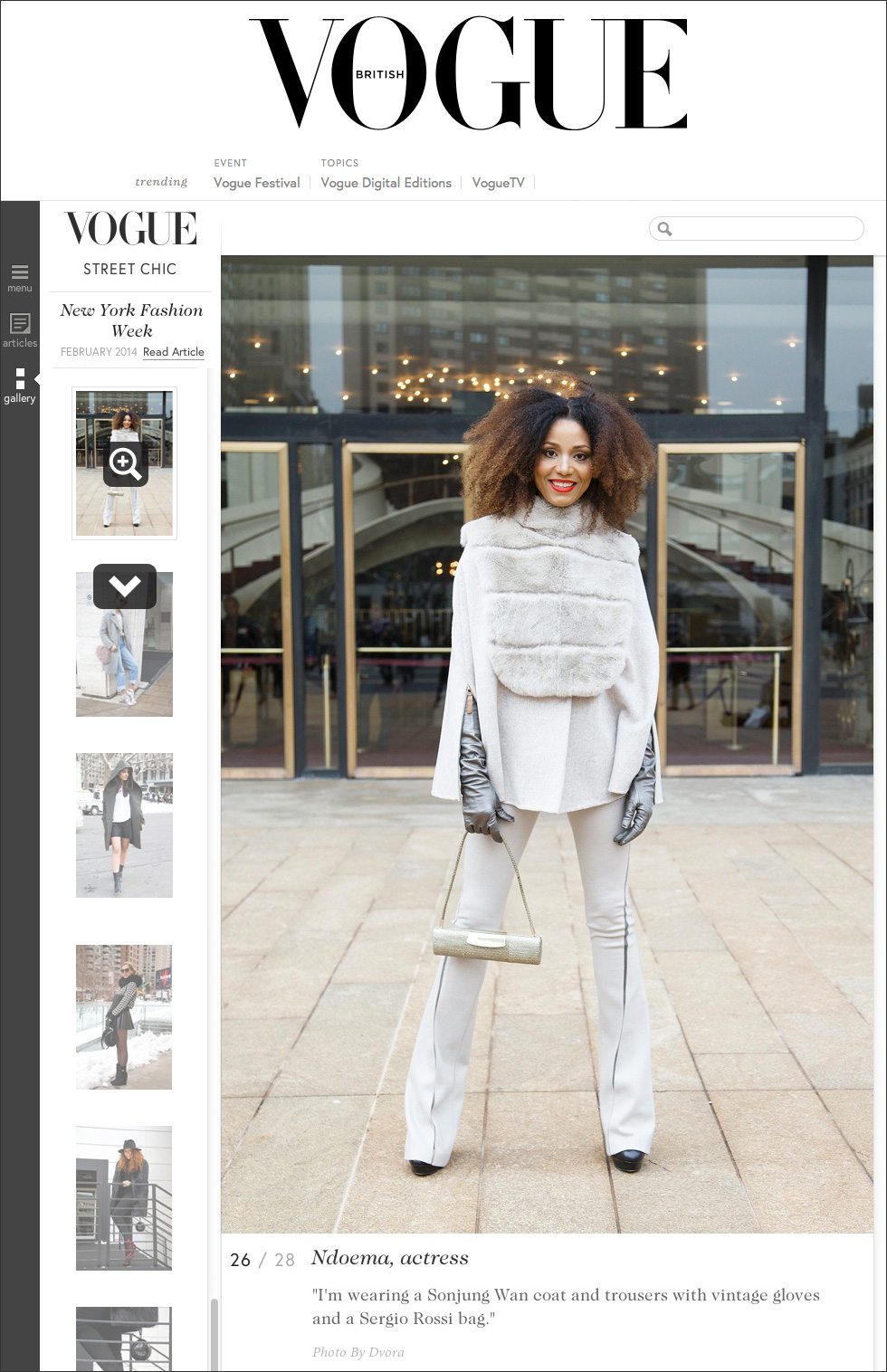 Rex fur on beige wool cape, $3,105. Matching high-waisted flare pants, $700. Both from Son Jung Wan Fall 2013 runway collection | Vintage pewter metallic leather gloves | Sergio Rossi mini box clutch bag, $740.