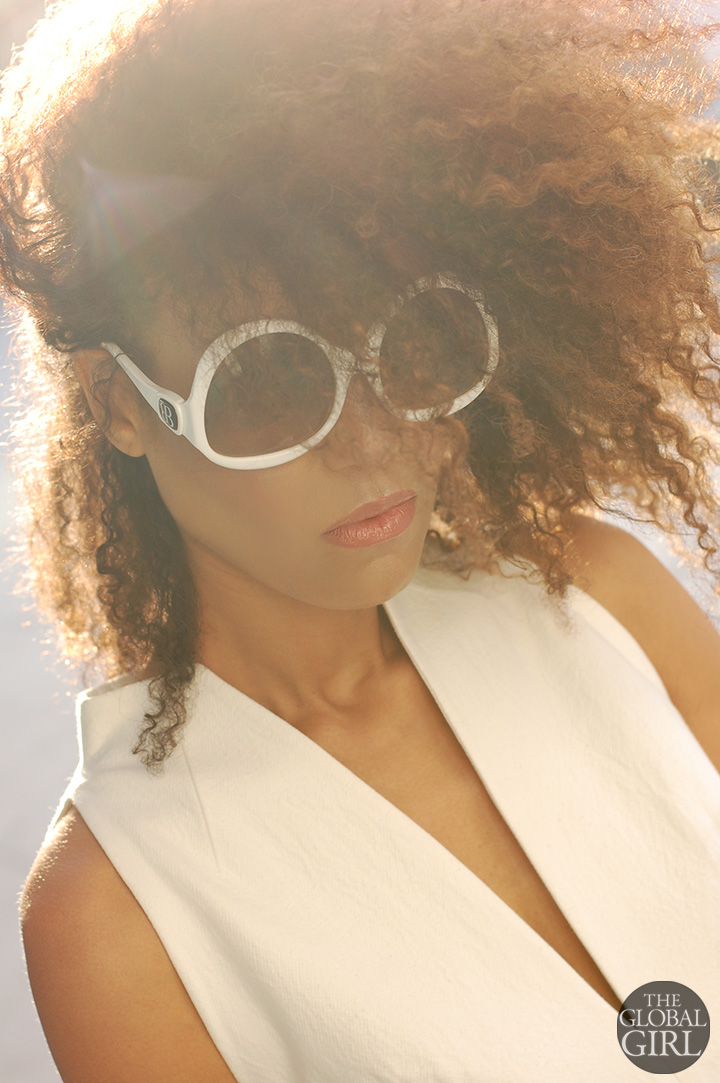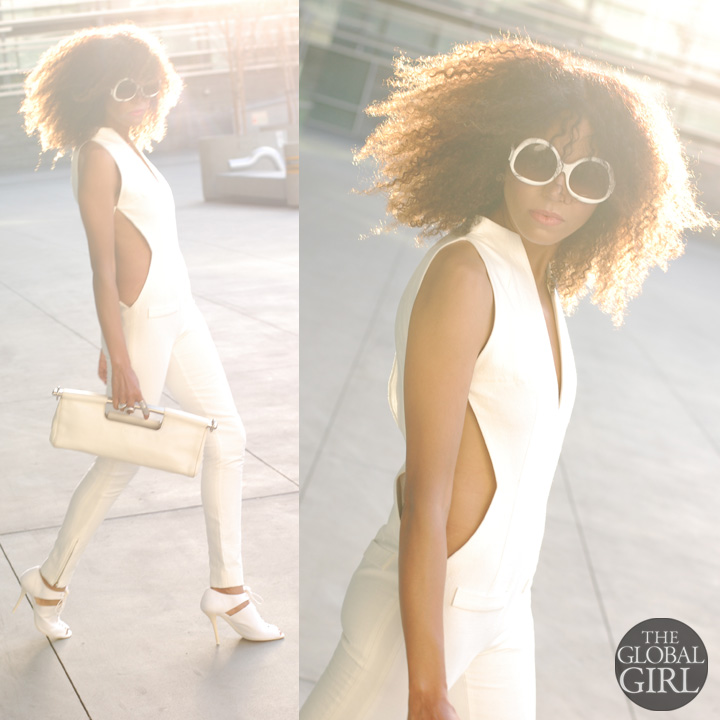 I've got this craaaaazy thing going with the sun. As you all know I'm the consummate sun worshipper. That's a fact. I swore to myself as a kid (while freezing to death in the Swiss Alps) that as a grown up I'd live a 365-sunshine kinda life and my wish has come true. But what I'm talking about here is something else. I'm talking about a trippy thing that happens pretty much every time Phillip and I step out for one of our outdoor shoots (natural light is my all-time fave) and the mighty sun is at the rendez-vous. We invariably hit this groove midway through the shoot (seems to time out roughly around the same time, each time… freaky) and this phenom takes place. The sun starts blazing through the lens! I'm not quite sure what happens but the result are pics similar to what you see in this post. Totally blasted out, hazy shots with wild bursts of solar flares and/or this gorgeous violet hue sprinkled in… Pretty awesome, huh!? Anyways, why on earth am I talking about this? I'm sure you guys are humoring me, while patiently waiting to find out all about the clothes… I know. I know. Give me a sec, I'm coming to it. I just thought that if you ever wondered if these photographs come straight out of the camera looking this way. You'd like to know that they do!
Ok, so… back to the matter at hand. The garb!
Isn't this sexy jumpsuit amazing!? I saw this beauty strut down the catwalk at the Son Jung Wan Spring 2014 show during New York Fashion Week… It was love at first sight. I knew (in a flash 😉 I was gonna get my paws on this one-piece marvel. With its clean, space-age lines and daring cutouts (all in the right places), it's got to be the ultimate understated statement piece.
Talking about statement, aren't these Balenciaga sunnies out-of-this-world!? I was gifted these beauties for Christmas (I actually inherited a small family of stunning eyewear) and I couldn't wait to see which special look they were gonna pick for their photographic debut (yep my accessories have a mind of their own ;). Well, I couldn't agree more with the choice. The Helmut Lang cutout lace-up sandals were also on stand-by, waiting for the right pairing, and I must say they – and the jumpsuit – hit it up right off the bat. A match made in heaven. Lots of new comers in this post! The Prada bag isn't though. It's an old flame. I've had it for eons and I never get tired of it. I actually love it more every day.
Cutout jumpsuit from Son Jung Wan Spring 2014 runway collection | White frame oversized Balenciaga sunglasses | White cutout lace-up sandals by Helmut Lang (similar here) | White leather bag by Prada
Shop Ndoema's Look