It's no secret, I love clay and I use it extensively internally and externally for both health and beauty. I've shared with you my skin detox boosting bentonite clay mask recipe. I use it religiously when I'm on a juice fast to keep my skin gorge and blemish-free.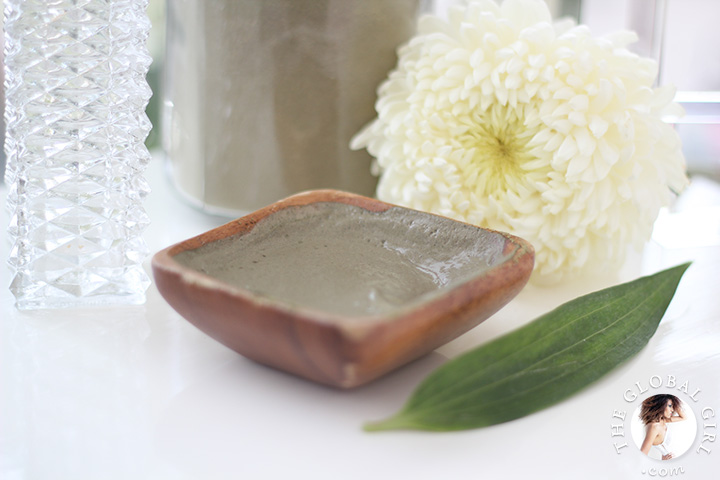 Though I'm a big fan of bentonite clay (this Atzec Secrets brand especially- it's the only one that gives that amazing throbbing sensation), I also really love a therapeutic French green clay called montmorillonite. It's orginally from Montmorillon, a small commune in the Poitou-Charentes region, in western France. It's been mined in the region for hundreds of years and it's a big healing and beauty fave in France (and exclusive spas worldwide).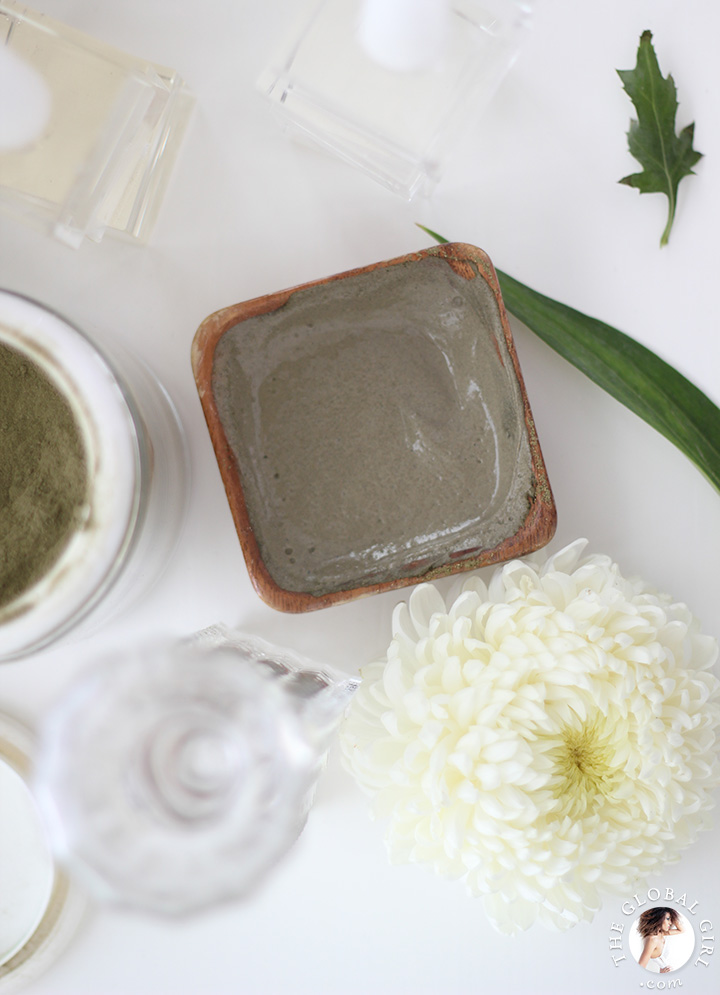 Montmorillonite is especially fabulous at clearing up problem skin, so this purifying facial mask is a great skin detox weapon that can be used weekly or even daily on trouble spots.
Photography and Recipe by Ndoema
DIY Facial Mask with French Montmorillonite Clay
Instructions
DIRECTIONS

Place all the ingredients in a glass bowl and mix well using a wooden spoon (it's preferable not to use metal utensils with clay).
Once you've achieved a smooth and creamy consistency, apply topically and let the mask dry and do it's magic for a good 30 minutes.
Gently brush off the dried clay mask with a natural facial brush. (I love this facial cleansing brush from Bass)
Rinse off the remaining clay with warm water and a washcloth.