Another Juicing Q&A, with a question from Tatyana:
Hi Ndoema!

I'm currently on the second week of a new juice cleanse, my longest so far being 17 days. When you were juicing, did you drink a laxative tea like Smooth Move, ingest Senna, use Psyllium Husk or have colonics done? I was just wondering about what you would suggest for helping my liver and colon eliminate waste more effectively.
First off, congrats on your juice fasts! These are amazing achievements. And thanks for your question. Helping the body detox efficiently by assisting the two most important elimination organs, the liver and colon, is really crucial. It ain't a sexy conversation I concede but quite honestly, colon and liver cleansing are the most effective and long lasting beauty regimen you could ever adopt. The key to radiant and flawless skin lies there. Can't imagine any cream or miracle potion that could ever come close to the beautifying power of inner cleanliness.
I personally feel that thorough colon cleansing and liver detox are the most important aspects of any juicing program. Applying the principles outlined in Norman Walker's Colon Health Key to Vibrant Life and Dr Jensen's Guide to Better Bowel Care (I use his bentonite clay and psyllium husk shakes religiously) has been the real breakthrough for me in terms of optimum health and well being. So I can't recommend them enough.
In answer to your question, I don't use Smooth Move or Senna. Harsh laxatives aren't something that have ever felt right for me. But colonics? Hell, yes! They're absolutely critical in my opinion and experience. Before embarking on my first 92-day juice fast I had a professional hydrotherapy unit installed at home! That's how strongly I feel about the importance of colon cleansing. Especially during a juice fast. Fasts are times of intense detoxification and it's of vital importance to release the toxins as quickly and efficiently as possible so they are not reabsorbed by the body.
As far as the liver is concerned, thorough bowel care is tremendously beneficial to the liver so I'd start there. I also use Cascara Sagrada during all of my juice fasts (short and long). It's pretty much the only herb I use. It provides amazing liver support.
I've also done lots of liver flushes (more than a dozen) both before and after completing my juice fasts and they're phenomenal. I've never done them during a juice fast because I use avocados (I'll discuss my liver flush protocol in a different post) but in my experience doing the olive oil/grapefruit & epsom salt flush a few days after completing a fast is absolutely amazing.
So these are my three essentials during a juice fast (in addition to daily colonics): Yerba Prima Bentonite Clay (it absorbs 40 times it's own weight in toxic substances!), Whole Psyllium Husks (best intestinal broom, hands down) and Cascara Sagrada (Nature's Way is my fave because it comes in vegan-friendly veggie caps).
[frame align="left"]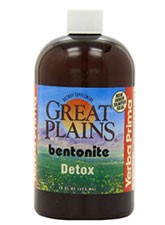 [/frame]
[frame align="left"]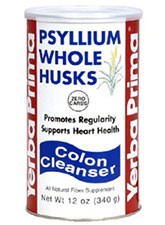 [/frame]
[frame align="left"]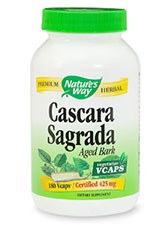 [/frame]
[divider top="0″]