Photography and Recipe by Ndoema
---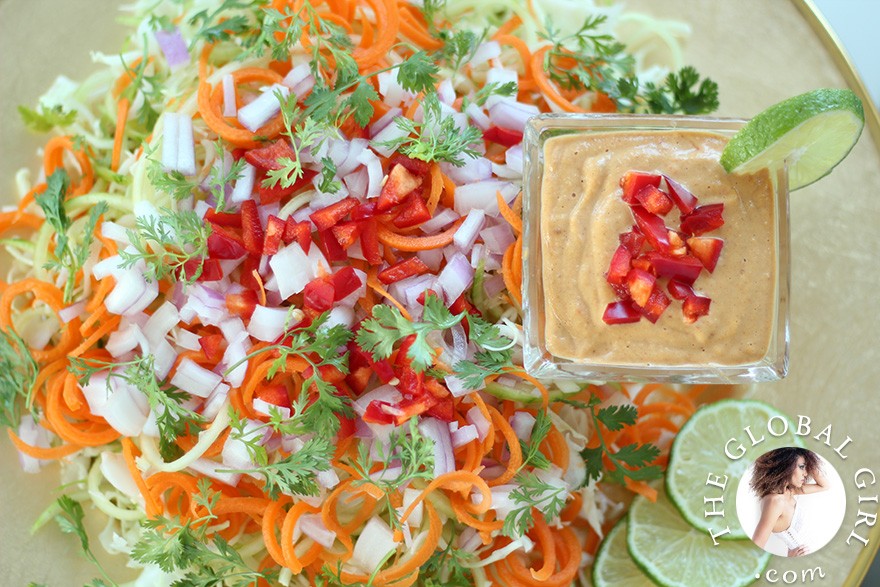 I absolutely love all things Indonesian. Lately, I've been feeling a tad nostalgic for this gorgeous land and its wonderful people so I got busy in the kitchen and conjured the flavors of Bali with a healthy raw vegan twist.
Many signature Indonesian dishes come with a generous serving of flavorful bumbu kacang (peanut sauce) which was also a staple in my African family kitchen growing up. Through rich peanut sauce made my taste buds sing as a child, my liver was never a big fan of the cooked version and retaliated with crippling migraines. Since then, I've learned that there is a world between raw and cooked fats so now I can have my peanut sauce and eat it too (and so can you)!
Cucumber pasta is a fave as you well know (all veggie-based pasta really) and unlike its zucchini counterpart, it's quite lighter with super high-water-content so it combines particularly well with a rich and hearty sauce.
As everything else in The Global Girl's kitchen, this delicious dish is totally raw, vegan, wheat and gluten free.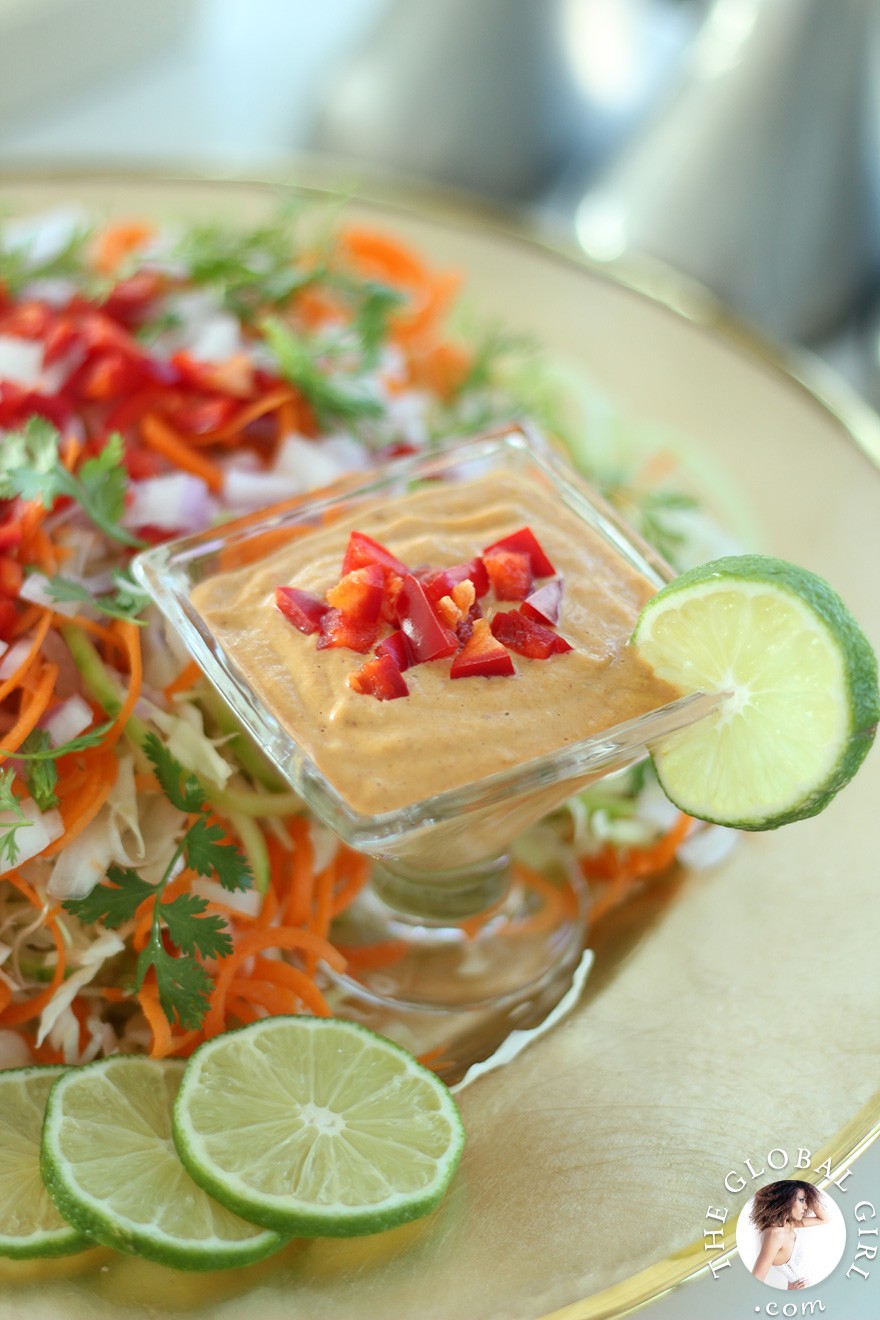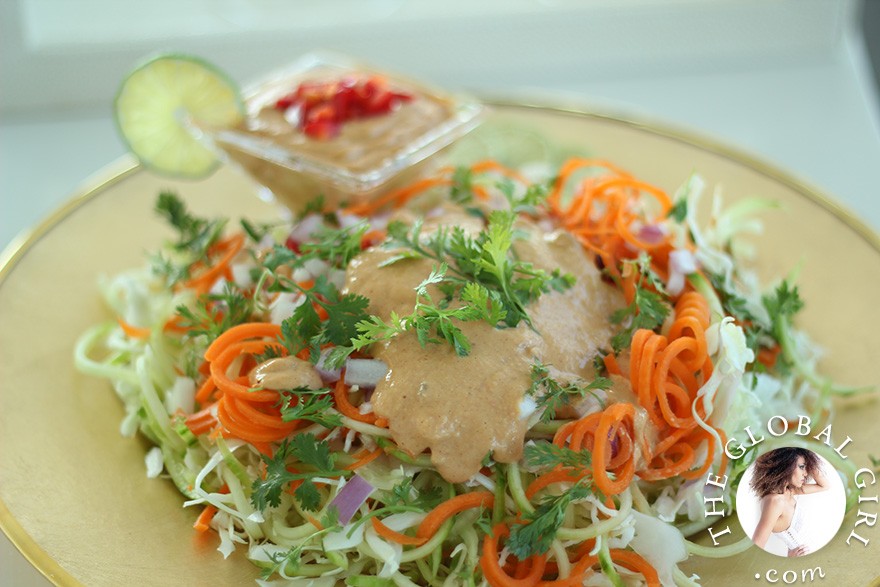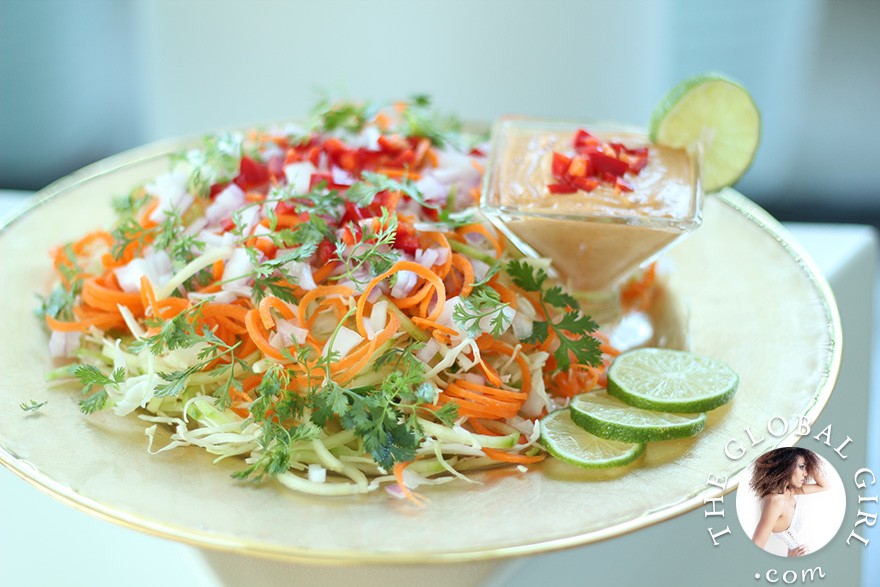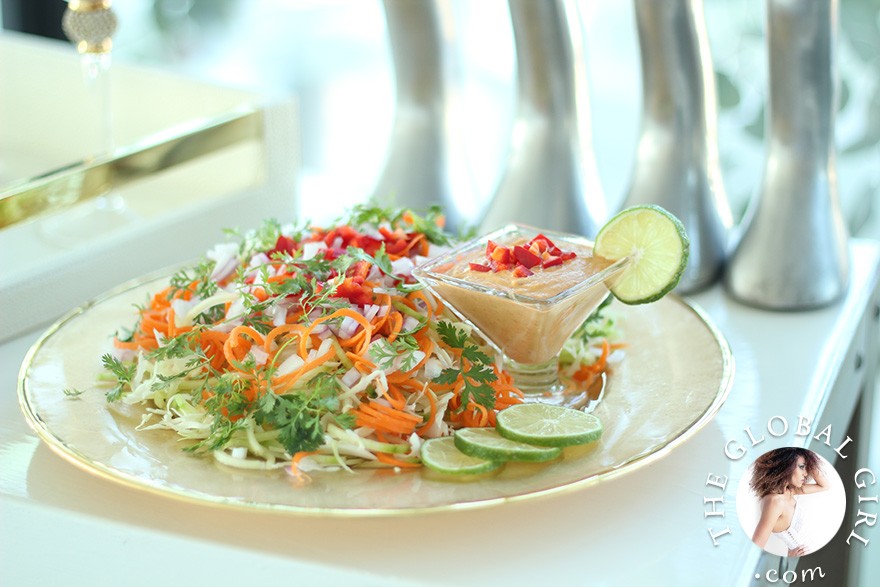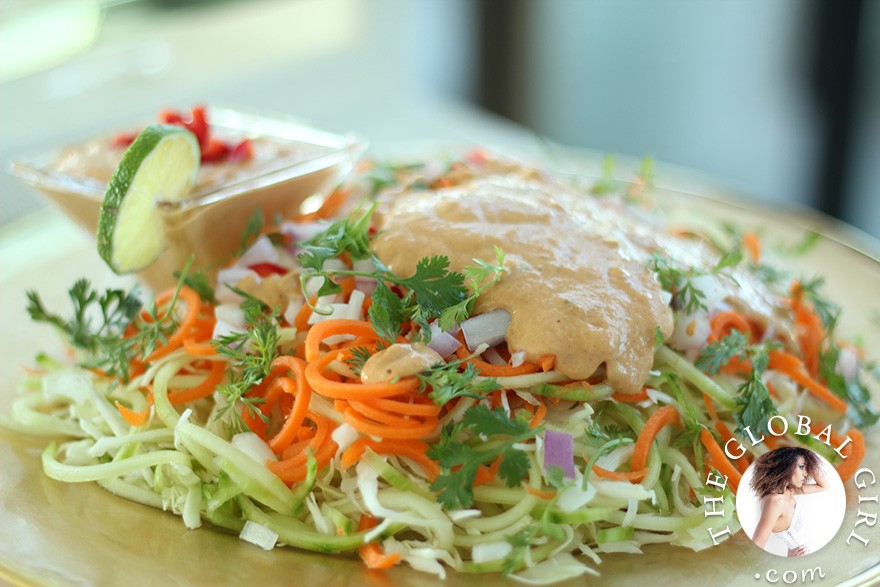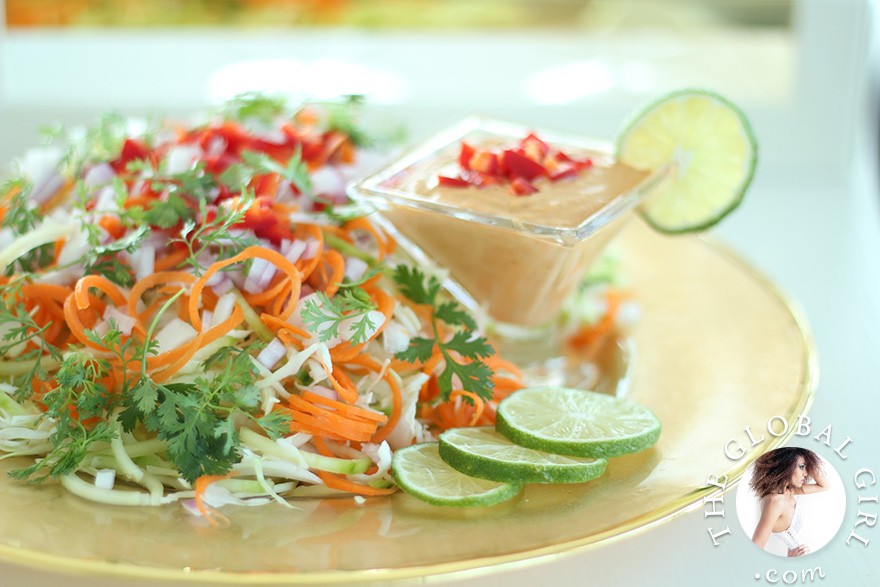 Cucumber Pasta with Indonesian Peanut Sauce
Ingredients
INGREDIENTS

CUCUMBER PASTA
2 large cucumbers
1 large carrot
1 cup of shredded cabbage
1/4 cup of tightly packed fresh cilantro
1 tablespoon of minced red onion
1 cup of chopped red bell pepper.
BUMBU KACANG (PEANUT) SAUCE
1/4 cup of organic peanut butter (raw preferably)
1/4 cup of lemon juice
1/4 cup of water
2 garlic cloves
1/2 inch of fresh galangal or ginger (peeled)
Pinch of Celtic Salt
1/2 hot cherry pepper (remove the seeds to reduce the heat)
3 or 4 dates
Instructions
INSTRUCTIONS

Peel your cucumbers and carrots and spiral them (this is my favorite toy!).
Shred the cabbage.
Prep the cilantro, onion and bell pepper.
Throw all the peanut sauce ingredients in the Vitamix and blend until smooth and creamy.
Selma makan (bon appétit in Indonesian)!