Photography by Ndoema

This season, I was invited by the lovely Lalena Luba, vice president of public relations at BCBG Max Azria Group (whom I had the pleasure of meeting last season at the IFB Conference) to visit the BCBG Max Azria headquarters and capture some of the behind-the-scenes magic that takes place during the days leading to the shows at Lincoln Center. Needless to say I was psyched!
Straight off my red eye flight from Los Angeles, I dropped my bags at my NYC apartment, slipped into a pair of heels and headed to Times Square for my first of two visits. I arrived amidst the Hervé Léger Fall 2013 model castings and fittings. A bustling yet focused and inviting atmosphere.
I was greeted by the friendly staff and Lubov Azria herself, Hervé Léger's Creative Director and the company's muse and visionary. I'd run into Lubov a few years ago at an in-store event on Rodeo Drive in Beverly Hills. It was a rare treat to meet the woman who's creative genius, cosmopolitan lifestyle, vast intelligence, and love of art and travel infuses every aspect of the BCBG Max Azria Group's 20-plus labels. She'd just returned from a trip to Asia with her girls and was telling me how important it was to her to raise her children in ways that opened them up to other cultures and made them appreciative of the rich and varied ways people live around the world. The Global Girl that I am couldn't relate more 🙂
This time around I got the chance to step inside Lubov's creative world and witness as she led her entire team towards the unveiling of one of the season's most anticipated shows…
The Hervé Léger Fall 2013 iconic look. Loving the fantastic patterns, studded accents and this fabulous deco-inspired clutch!
The very hands-on Creative Director Lubov Azria, busy juggling two runway shows and a presentation for Saks Fifth Avenue.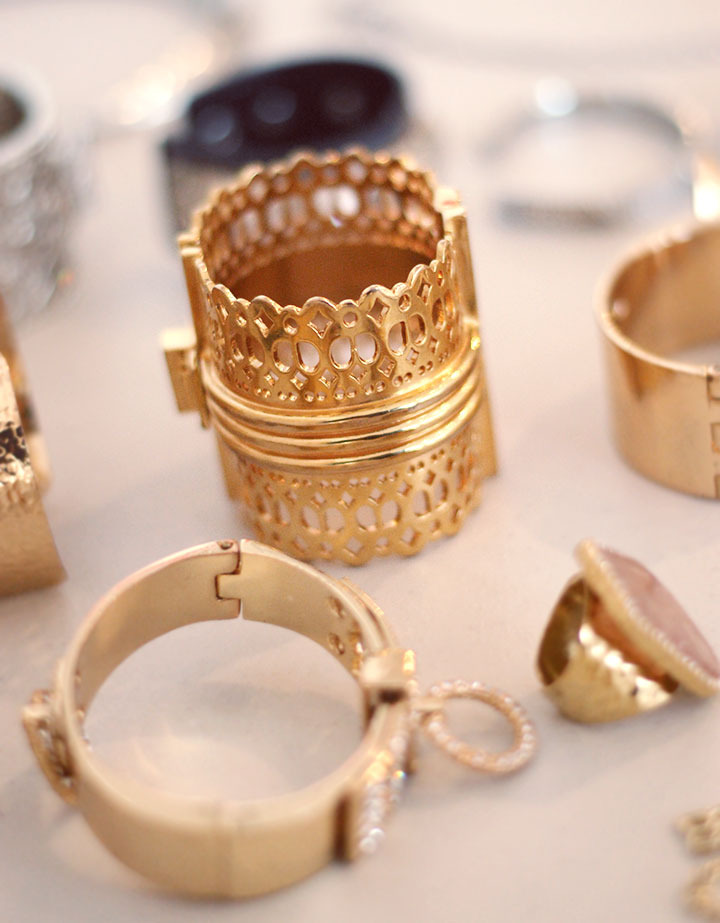 Feasting my eyes on all the sumptuous jewelry on display. This leather and silver zipper cuff is to-die-for!
Couldn't get my eyes off this stunning filigree necklace. Isn't it magical?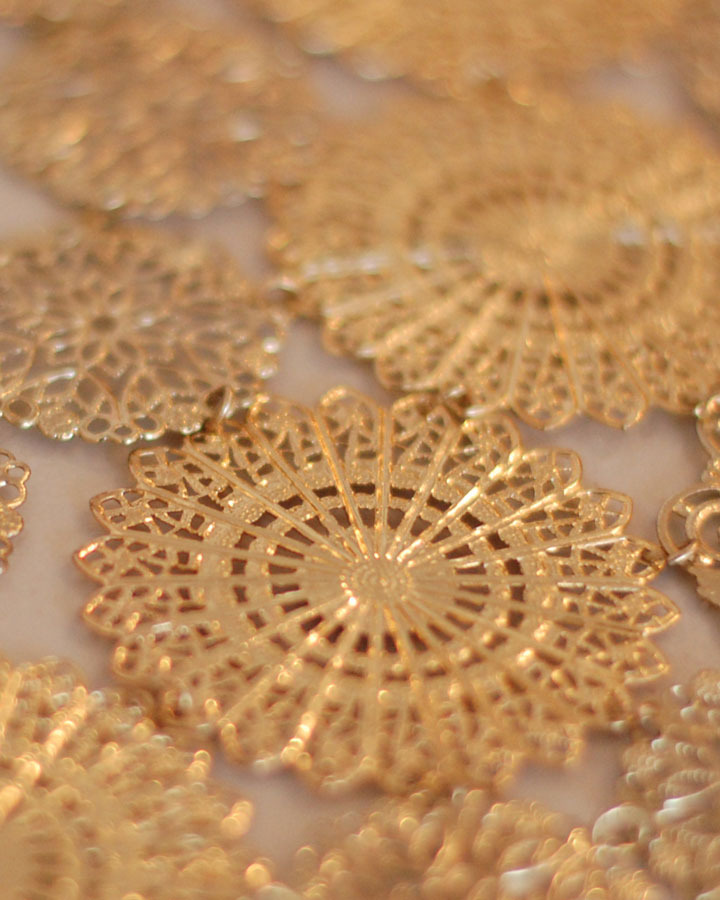 Clean lines. Rich leathers. These camel and black bags are the epitome of understated elegance.
Shoes for dayssss! Was trying hard to keep my cool.
The calm before the storm…
Everyone, from models to staff members, seemed genuinely happy to be a part of this amazing adventure. Oh, and the BCBG Max Azria team is one of the most stylish I've ever seen. Isn't that fringe belt rad!?
Was wowed by the exquisite beading on this Hervé Léger Fall 2013 cropped top.
All good things must come to an end… But not for long! Stay tuned as we pay Lubov and her team another visit, this time for a behind-the-scenes look at the hair and makeup tests with Bumble and Bumble's lead stylist Laurent Philippon and Sephora Pro's Val Garland.