Photography by Ndoema
I made my second behind-the-scenes visit at Hervé Léger (for Part 1 click here), on Day 2 of New York Fashion Week. The Fall 2013 shows had started out with a bang the day before with the BCBG Max Azria show leading the way. Fashion Week madness was now officially in full swing! I'd ice-skated my way to two shows that morning and only had thirty minutes tops to spend at the BCBG Max Azria headquarters before running back to Lincoln Center for the Monika Chiang presentation. With a little blizzard to top it off (getting to Times Square that day was epic)… It seemed like drama was in the air (and indeed it was… read on). But before all hell broke loose, stepping into the Hervé Léger hair and makeup tests felt like stepping into an oasis. And I'm so glad I braved Nemo that day…
Observing Laurent Philippon, Bumble and Bumble's lead hair stylist, and Sephora Pro makeup artist Val Garland design the show's beautiful hair and makeup look was a treat. Laurent, who had crafted the BCBG Max Azria Spring 2013's sexy femme fatal hair and Hervé Léger Spring 2013 elaborate braided look, was taking on a whole different approach. A stylish riff on the California Girl effortless cool. Laurent's carefree hair was beautifully complemented by Val's gently bronzed face with bare eyes, nude lips and a lot of healthy glow.
I felt inexplicably at home as I was greeted once again by the friendly creative team. And was intent upon taking in as much as I could photographically to faithfully capture and share with you the busy yet breezy working atmosphere amidst that feverishly exciting time that is a pre-show.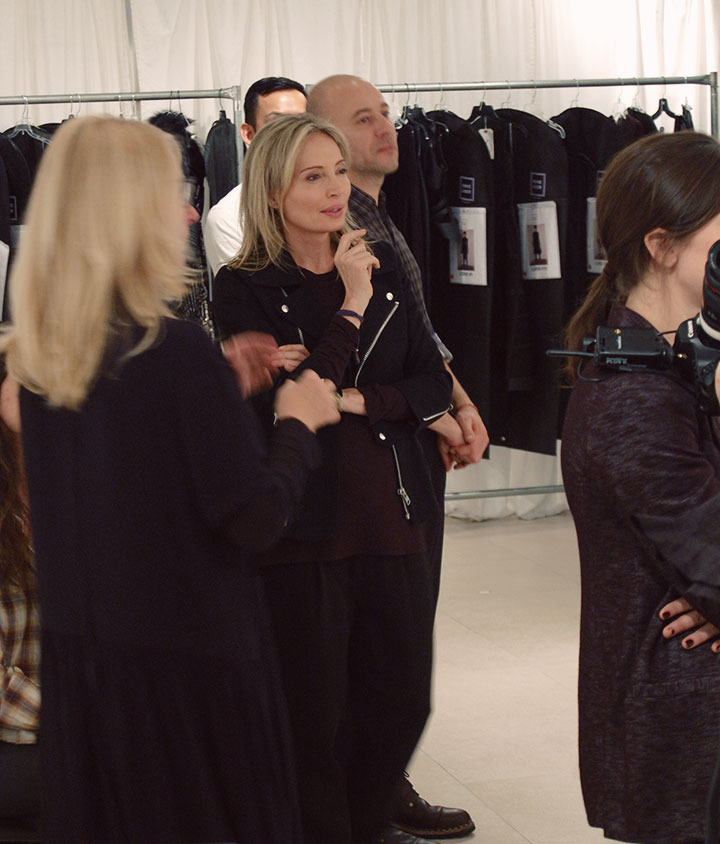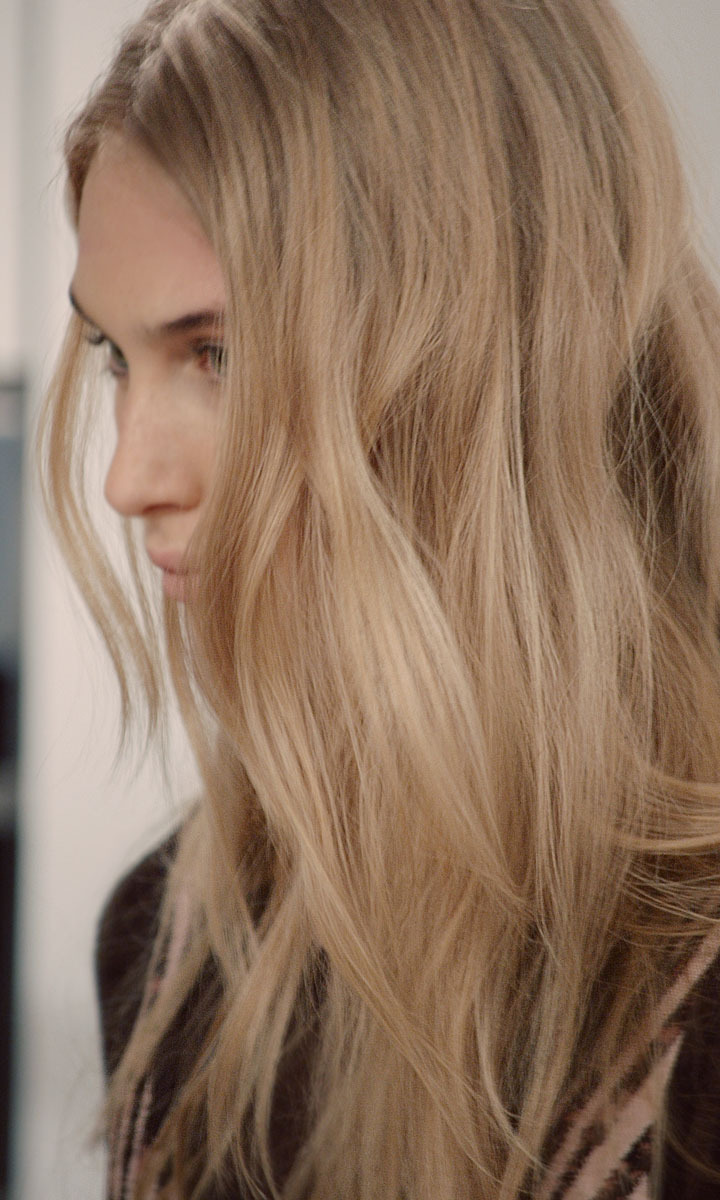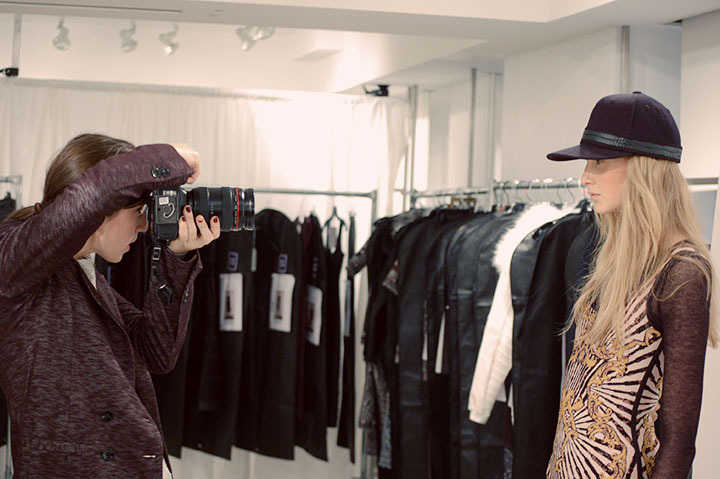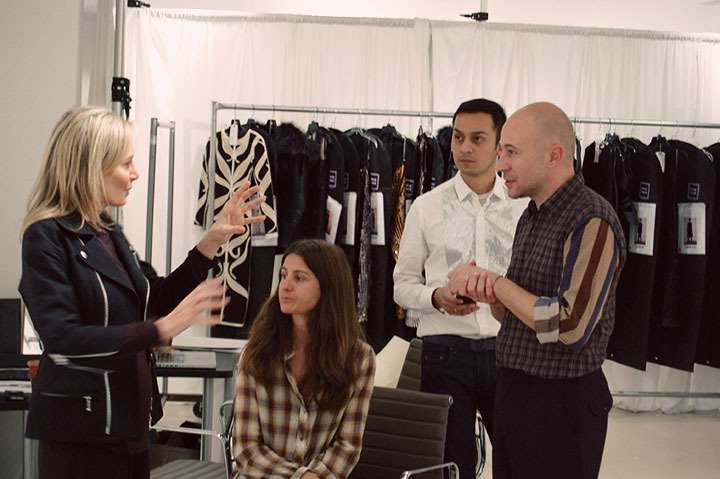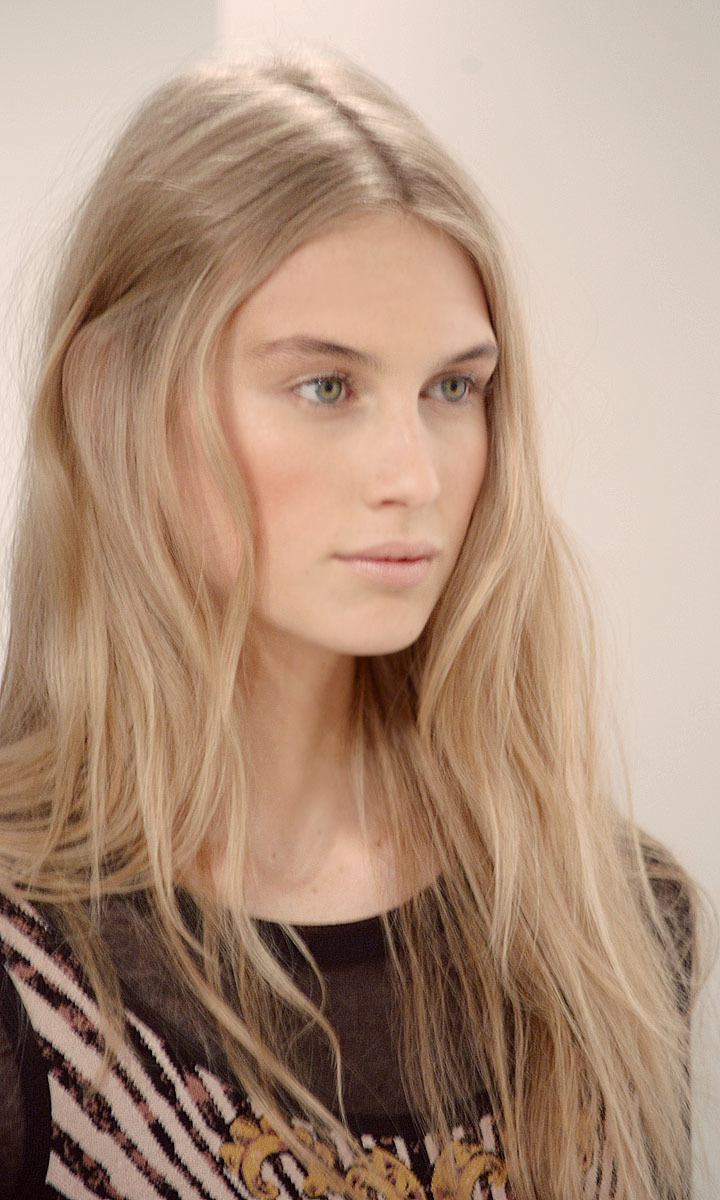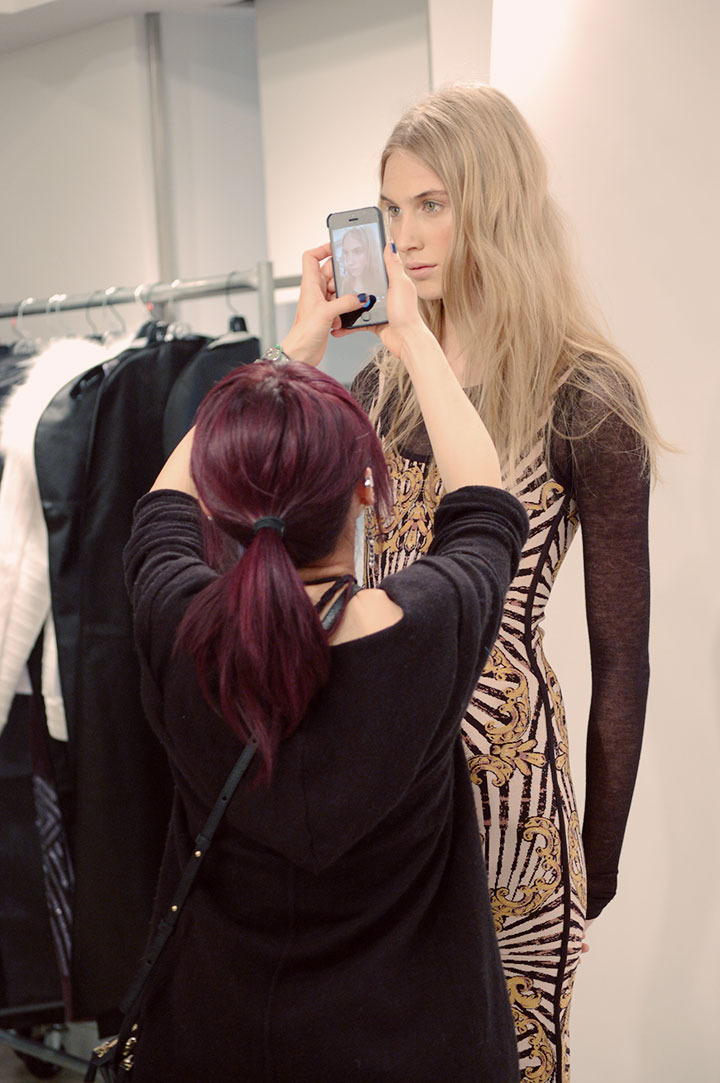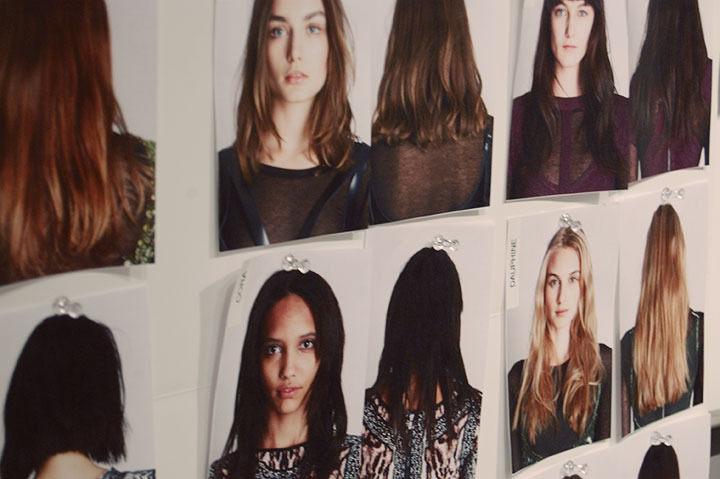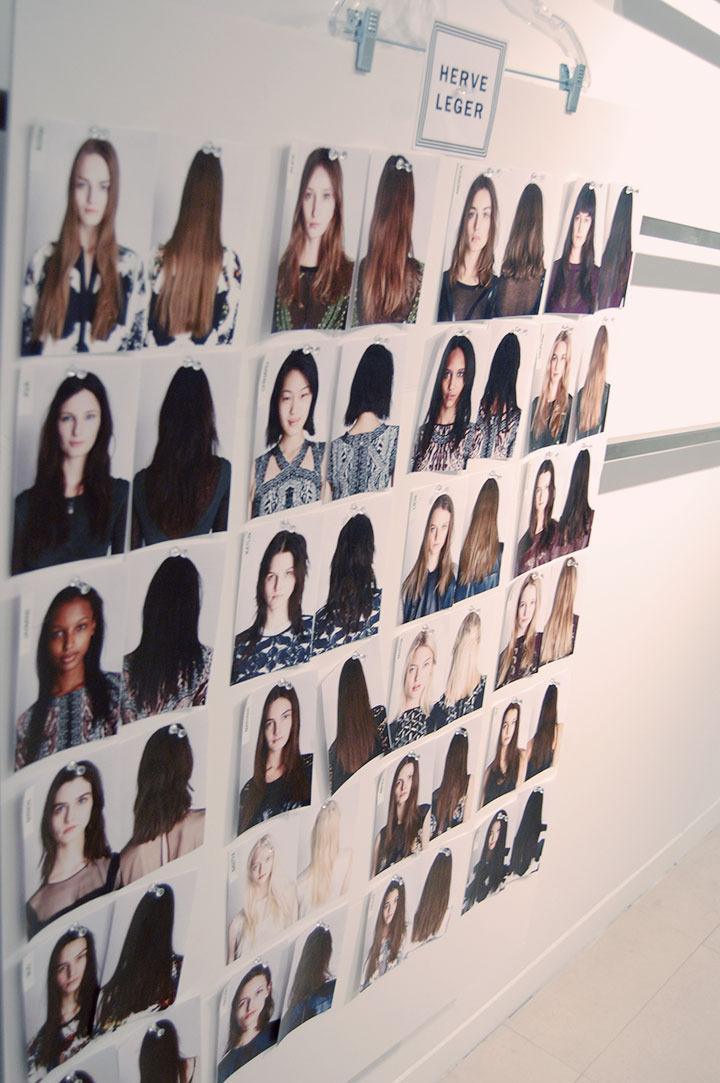 These two visits had seriously whetted my appetite. Peeking at the meticulously styled and fabulous clothes, the gorgeous hair and makeup, the beautifully crafted accessories, I could't wait to see it all come together with lights, music and crowd the following day. And I did but with an unexpected twist to boot.
I was firing away like a mad woman at the Son Jung Wan show when I experienced my first ever camera melt down. My cherished Nikon literally died in my hands a short hour and a half before the long awaited Hervé Léger show. I was in disarray. With no time to run through New York's snowy streets in search of a repair shop, I clawed my way to another photographer's spare camera. But as the lights went down and the first model stepped onto the catwalk, I realized that the settings on this antique piece of equipment (no kiddin' after three attempts at lifting this gear my arms started shaking uncontrollably) were totally inappropriate for the task at end. There I was trying to adjust the shutter speed and white balance in total darkness with my heart pounding like a hammer as I was hopelessly unable to catch the string of heavenly-clad models strutting this fabulous collection down the runway.
I little ray of sunshine in my misfortune came in the form of a camera rental house open the next day (a Sunday!) AND located just a couple blocks from the Catherine Malandrino show where I was able to scoop my camera's twin sister on time to cover this other amazing show and several more during the remainder of my New York Fashion Week adventure. So stay tuned!