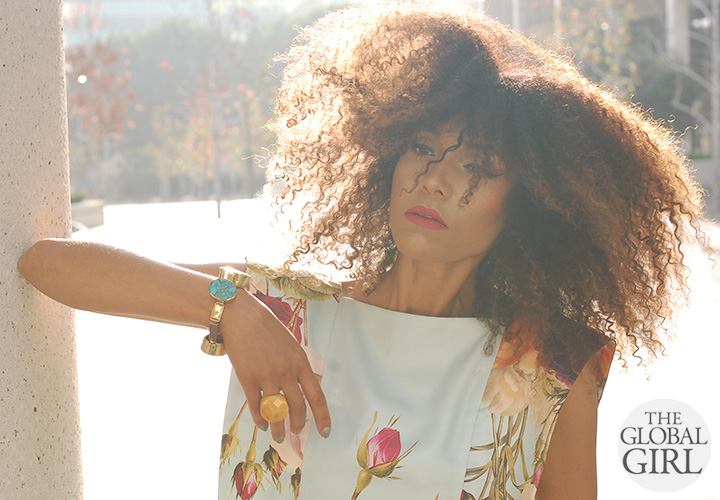 Photography by Phillip James
I love the floral-print on this stunning Mimi Plange maxi dress (check out the strapless cocktail-dress version here). So regal and sophisticated… it's supremely elegant.
It's the second head-to-toe floral-print look I'm rocking. My first foray into florals had quite a different feel though (you can get a full look here. It's also featured in Marie Claire Brazil and Cosmo Australia). A tad irreverent with the clashing floral prints. Mimi's take is far more feminine with a relaxed boldness I adore. The ultra-modern deconstructed cut is also a standout. A marvelous play of contrasts.
Floral-print maxi dress with front slit by Mimi Plange. Inquiries at mimiplange.com | Vintage orange satin clutch | Floral-print sandals by Report Signature | Custom turquoise and brass oversized bracelet | Custom yellow agate oversized ring
SHOP THE GLOBAL GIRL STYLE