Photography by Ndoema
Vivienne Tam's stunning Spring 2015 collection takes us on a beautiful journey to the Forbidden Palace in Beijing. The vibrant patterns and otherworldly landscapes inspired by the Ming and Qing dynasties lend a delicate femininity to her strong and structured silhouettes.
I especially love the Chinese-born designer's effortless play on opposites and the way she skillfully blends tradition and modernity. Her designs are both an homage to the past and a strong forward stance with sharp modern cuts, edgy techno mesh and daring cutouts.
Must-haves: Pagoda garden print dress with contrasting waist cutout detail. Bird and flora embroidery on long black techno power mesh sleeveless dress. Black silk/cotton faille and techno power mesh trench over acollard kni, printed black bird and floral micro shorts.
Vivienne Tam's Spring 2015 collection is also featured in my Condé Nast Traveler article "Around the World at New York Fashion Week: Spring 2015". Read it here.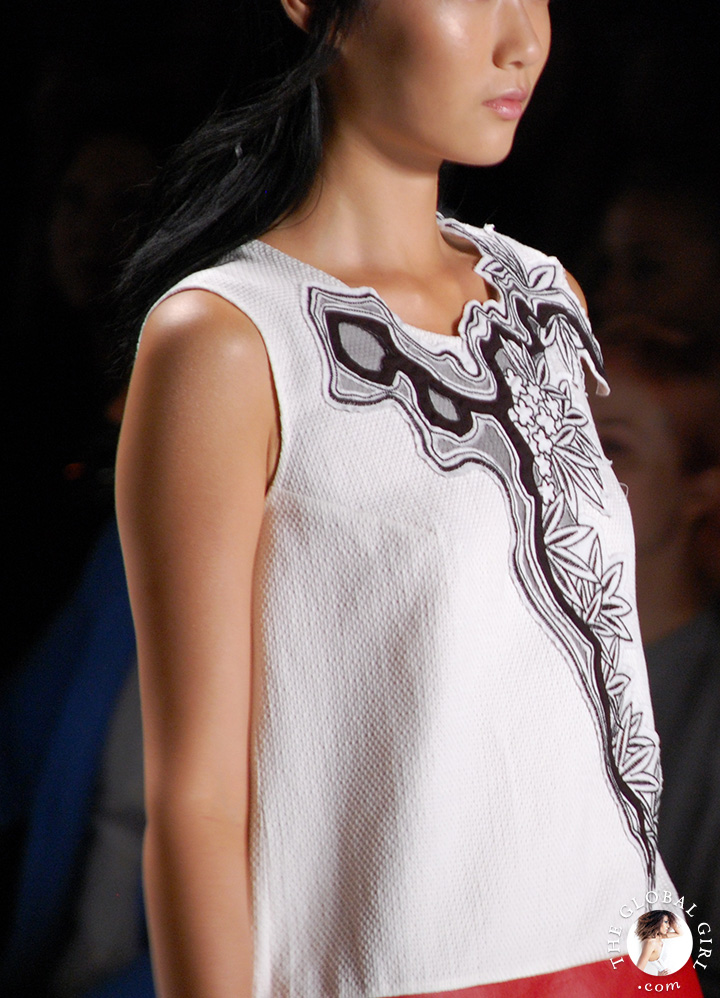 >