Photography by Ndoema
I couldn't resist taking another brief pause from Southeast Asia to re-visit my all-time Mexican love, Teotihuacan.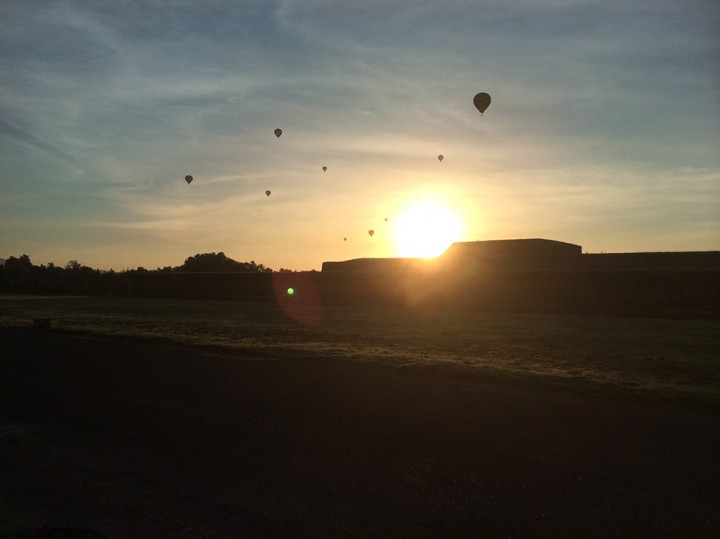 As I walked through the gates of the Teotihuacan archeological site at sunrise, I looked up at the sky and suddenly the whole world seemed to have come to a stop. The sight of this majestic sacred structure bathed in the golden morning light with a flurry of hot air balloons silently dancing on the horizon is absolutely breathtaking.
I'll admit, with the Pyramid of the Sun on my radar, I was (more than) a little single-minded on my first day at the The City of Gods and almost overlooked the powerful Temple of Quetzalcoatl, Feathered Serpent. I'm so glad I didn't. I had the most amazing experience wandering through this hauntingly striking and mysterious sacred site.
The Temple of the Feathered Serpent is actually the third largest pyramid at Teotihuacan. It's located at the southern end of the Avenue of the Dead within the Ciudadela.
From the top of the six-level step Feathered Serpent pyramid you get stunning views of the majestic Pyramid of the Sun and Pyramid of the Moon.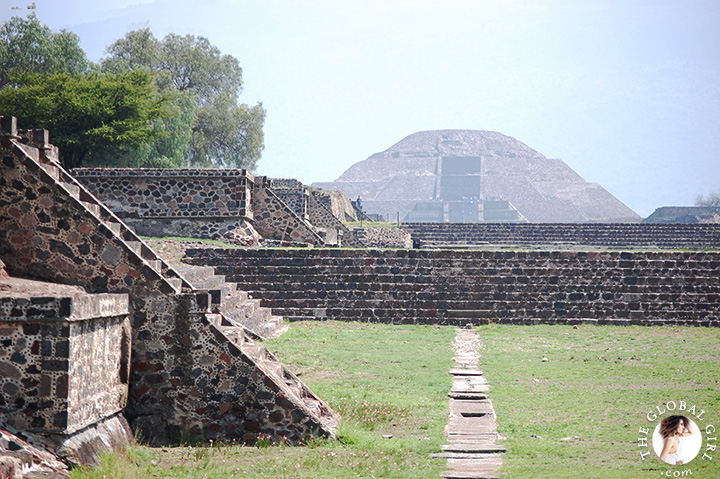 I had a most powerful encounter…
… Teotihuacan is truly one of the most energetically charged and memorable sacred sites I've ever had the chance to explore. A life changing experience.