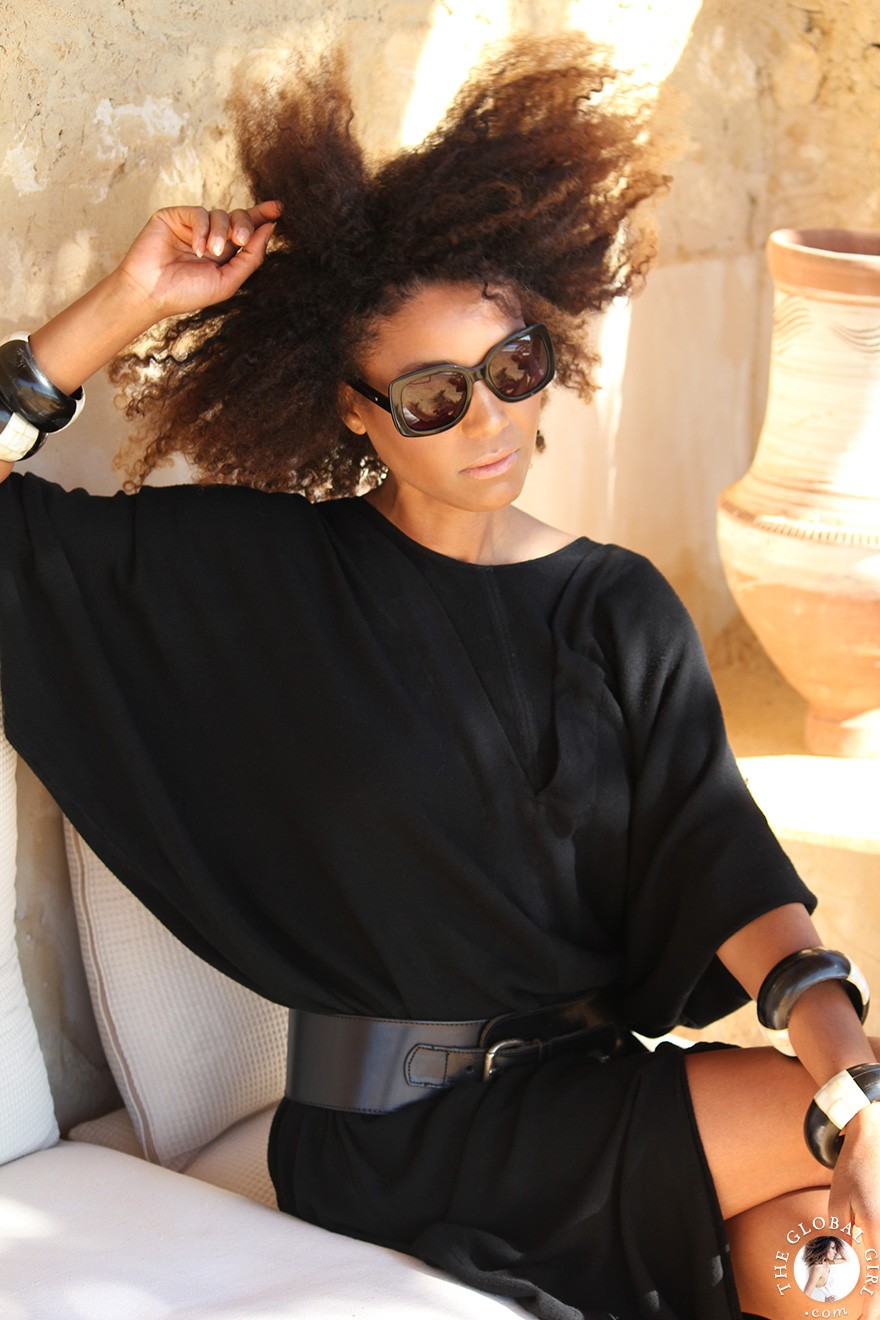 Photographed at Talist Eco-lodge at Siwa Oasis in the Libyan desert.
Siwa oasis is one of North Africa's best kept secrets.
This magical getaway tucked away in the Libyan desert, a long ten-hour drive from bustling Cairo, offers the ultimate in eco-chic living combined with a spiritually-rich culture grounded in the ancient wisdom of the berber people, and the power of some of the continent's most ancient and venerated sacred sites.
Taking in the energy and vista of Siwa is truly a transformative experience.
What's most special to me about this beautiful desert oasis is the uplifting spiritual tradition of its people, amazing land, healing salt lakes and rejuvenating natural springs, set against the centering serenity of the Sahara… I've just summed up my idea of Heaven on Earth.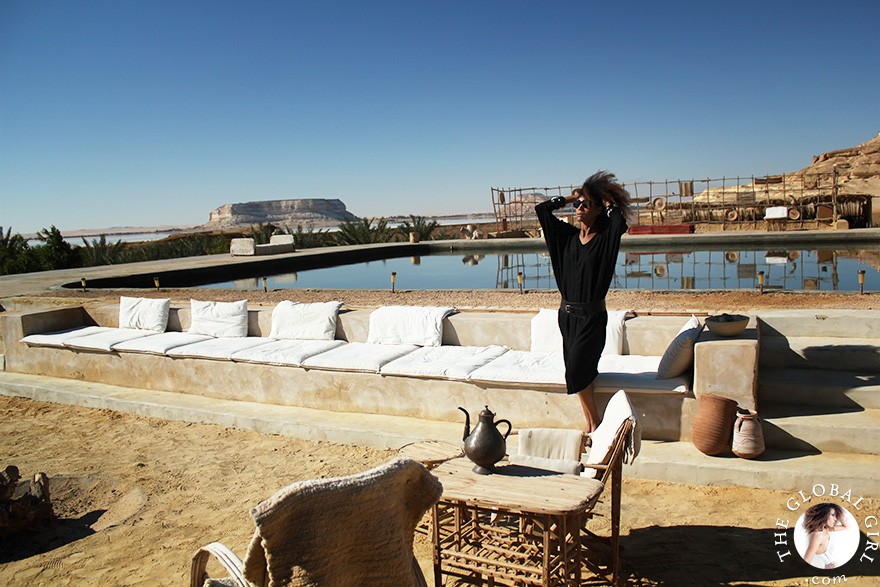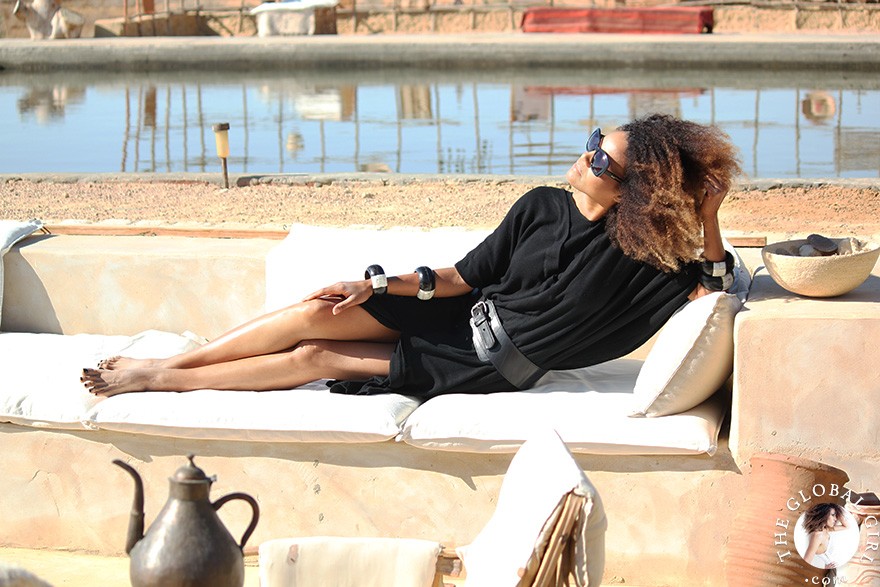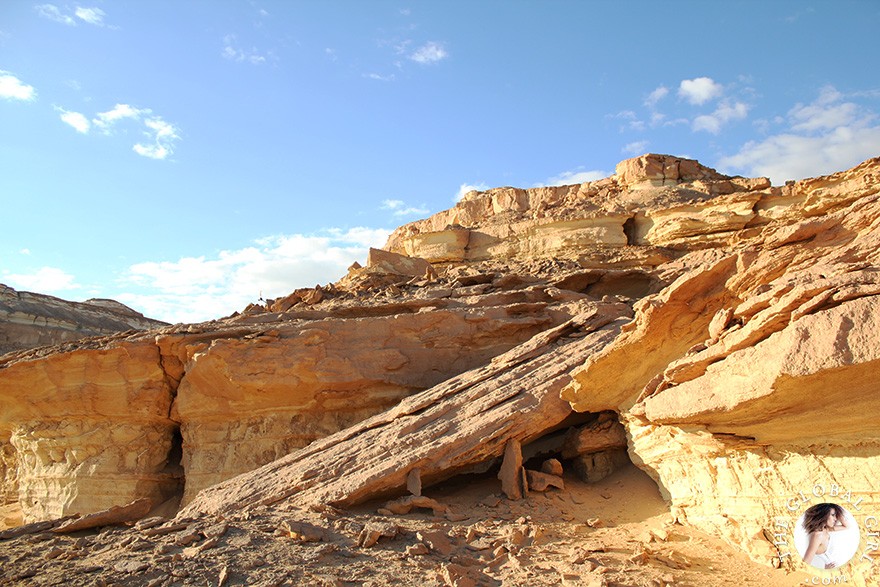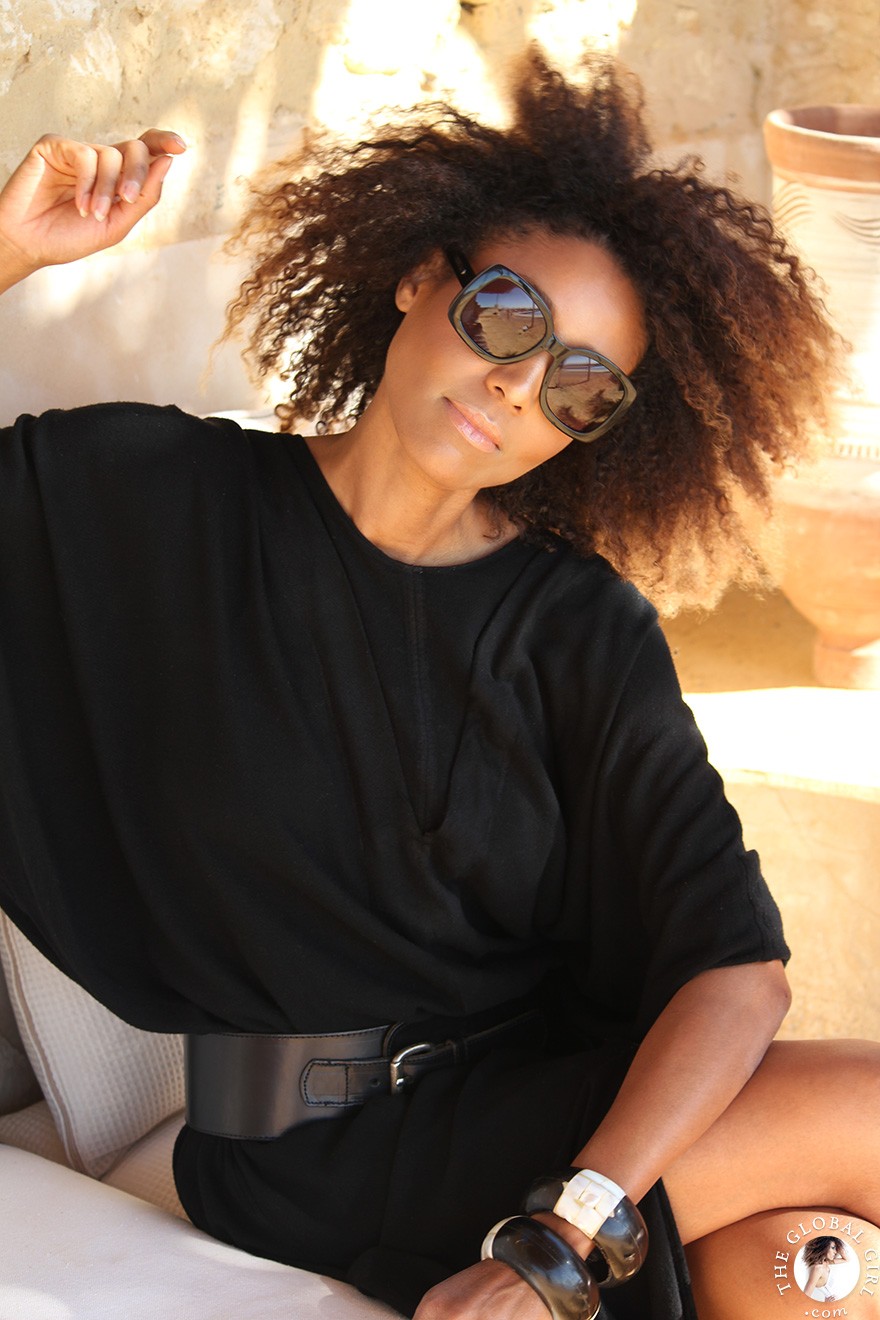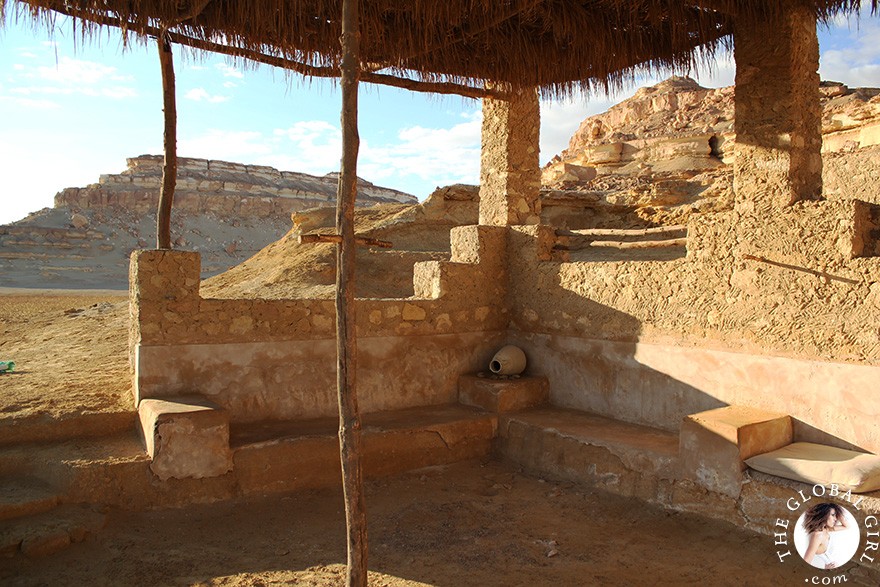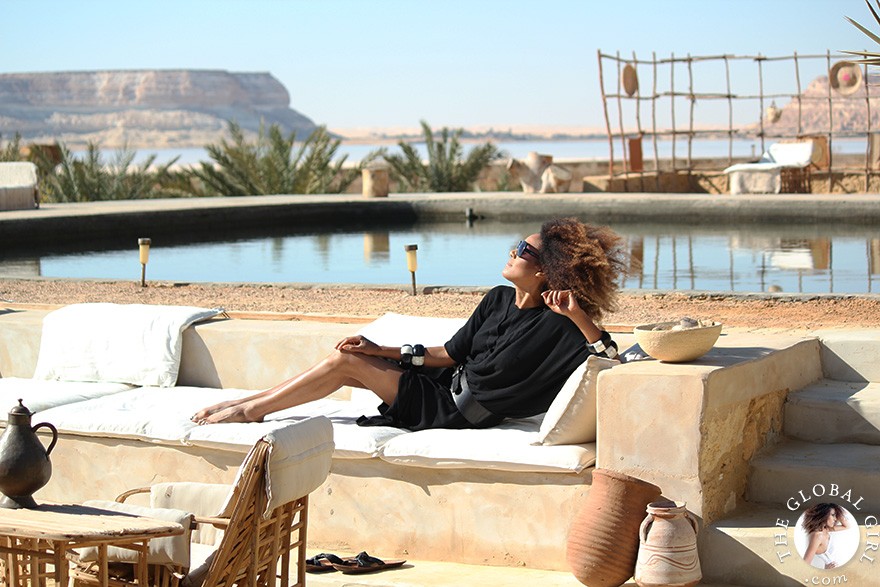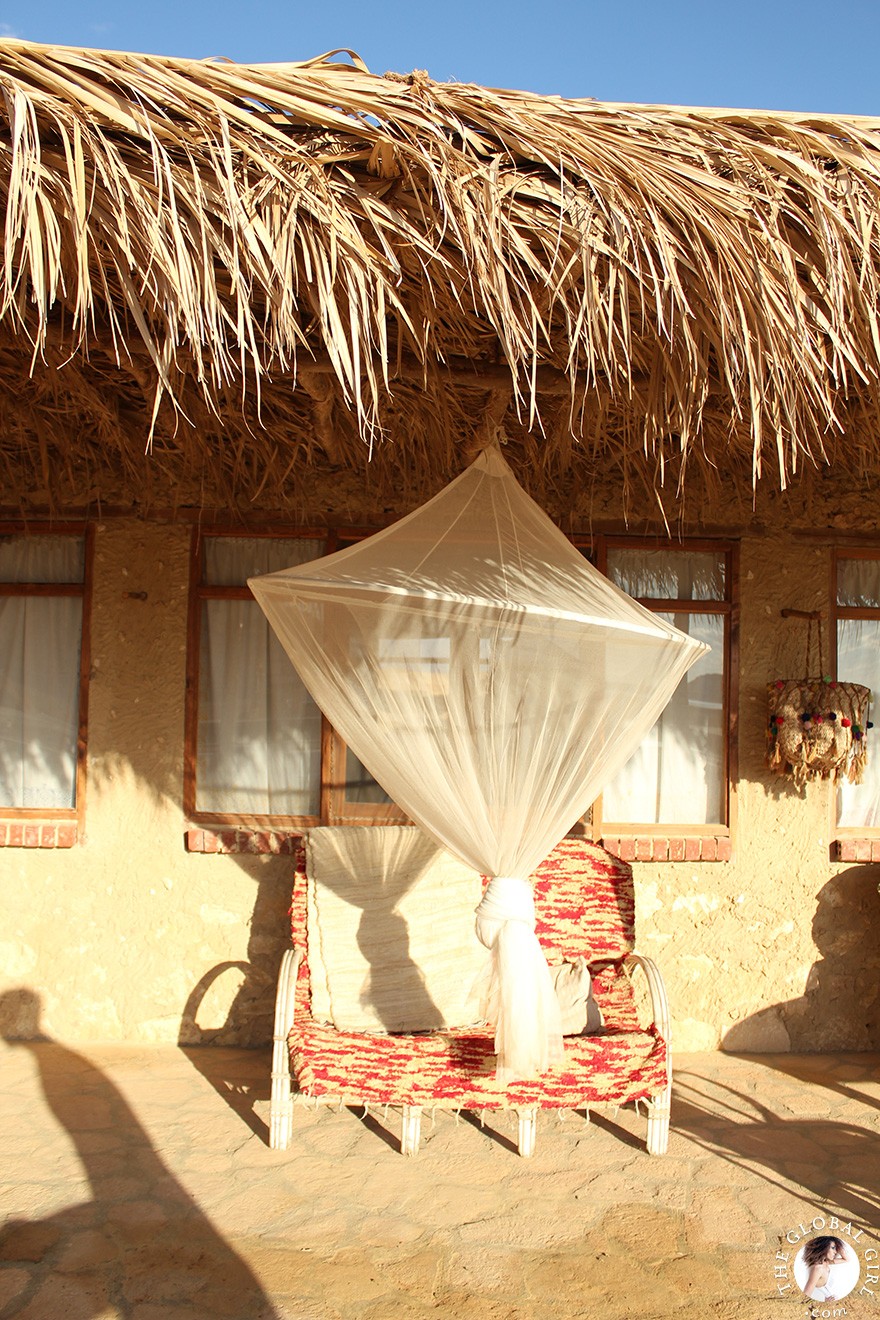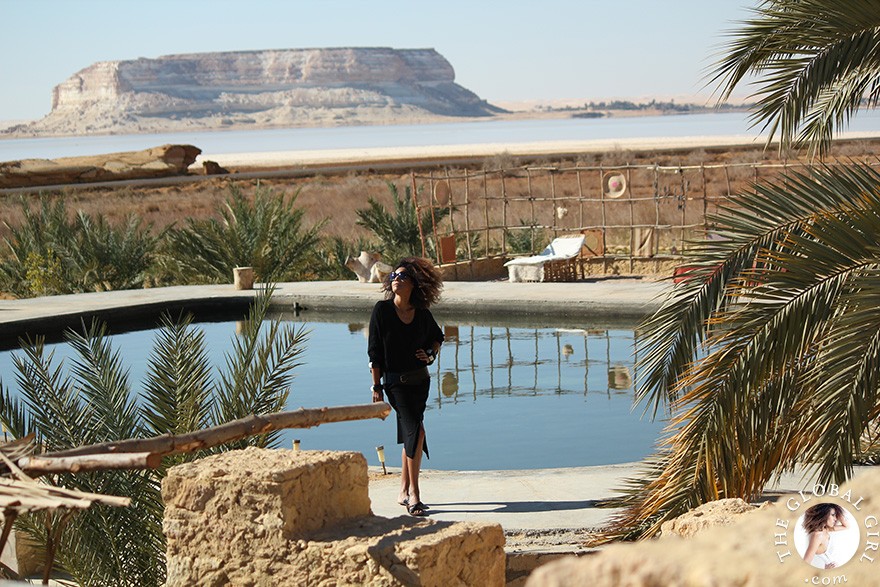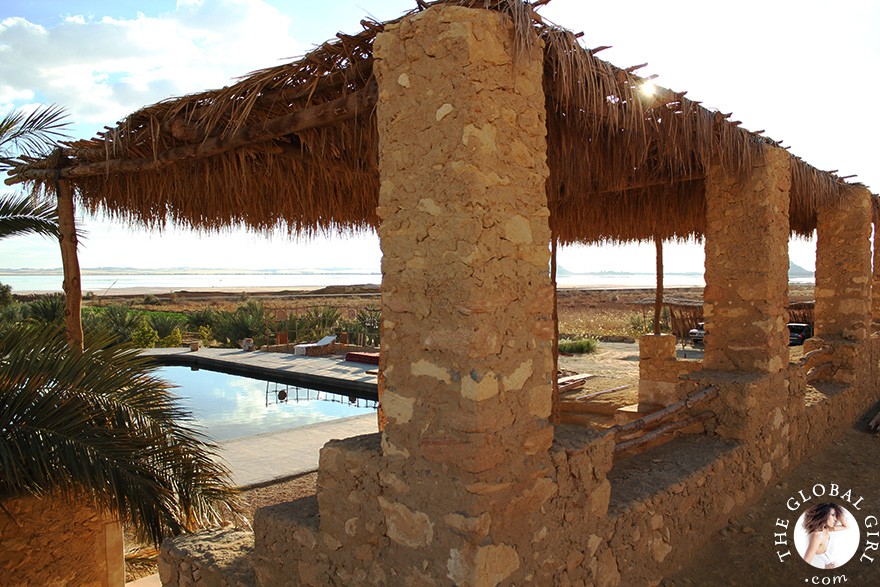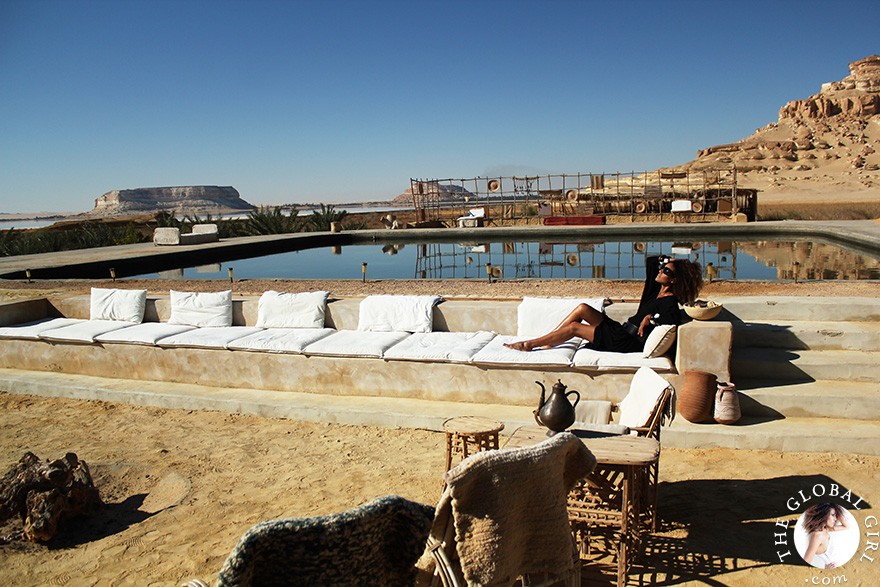 Wearing my fave relaxed chic Moroccan batwing dress (similar here) with a 70s vintage double-buckle belt I bought in Paris, oversized Chloe sunnies (similar here), crossover sandals (similar here) and a collection of tribal bracelets I've treasured for eons.
Shop THE GLOBAL GIRL
More from my North African adventures:
Reborn | The Sofitel Legend Old Cataract Aswan | Sharia El Souk, Aswan | Tropical Greens | Golden | Sahara | Billion Dollar View | Print Clash | Saqqara