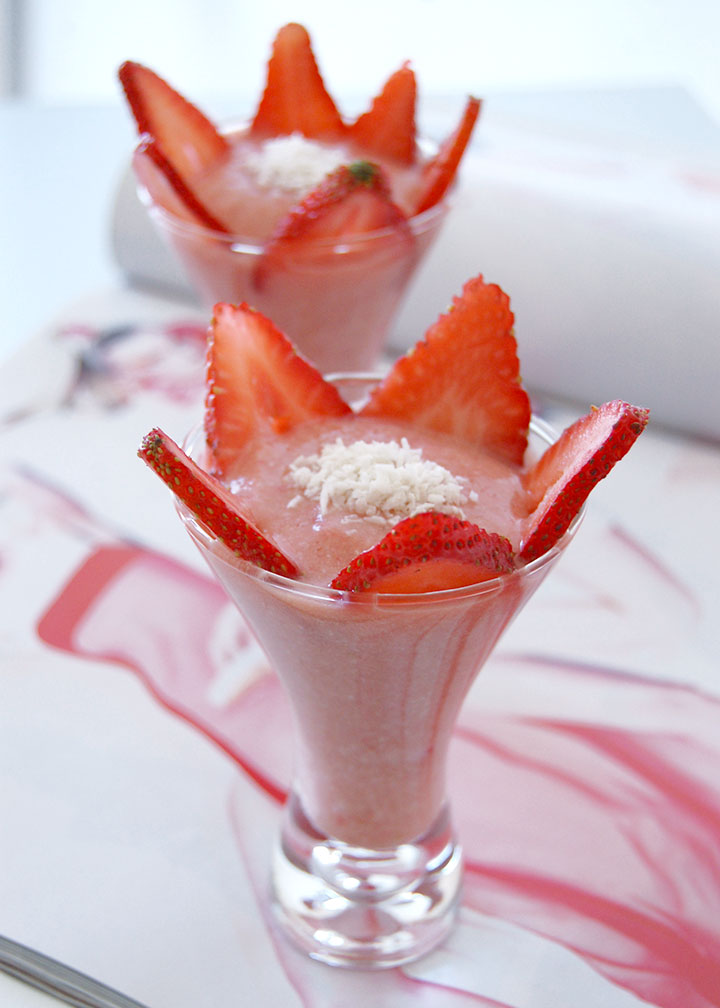 Photography and Recipe by Ndoema
I've been lusting over the bevy of juicy organic strawberries popping up all over my fave farmer's market lately. I usually love to take a bite straight off the sun ripened beauties but on occasion I'll get a little extra fancy and whip a gorge pinky dessert just for the fun of it.
Three is a charm, so they say, and it's also the total number of ingredients for this fruit-only, decadently healthy strawberry coconut parfait.
All you'll need is:
1 cup of organic strawberries (organic is a must cause strawberries are notoriously part of the dirty dozen list)
1 cup of pineapple chunks
1/2 cup of unsweetened shredded coconut
Throw the strawberries, pineapple and shredded coconut in a Vitamix or high speed blender. Add an ice cube or two. Process until smooth and voilà!