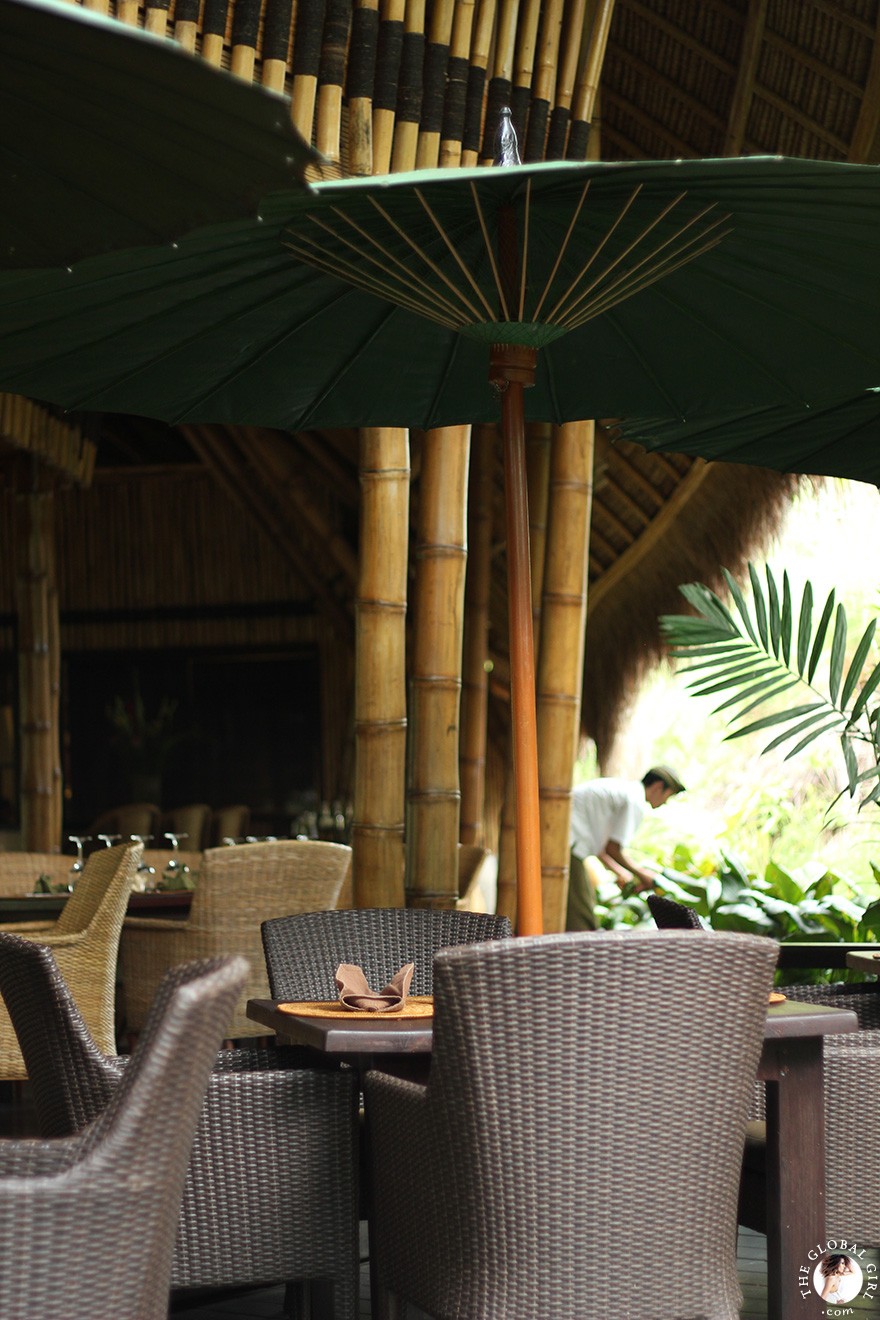 Photography by Ndoema
When in Canggu Beach, I discovered a wonderful little raw vegan eatery called CuePlay Cafe run by my new-found Russian friend Dennis Jablonskiy (and his surfing pal - turned super raw chef - Andrew). I can't tell you how comforting it was and how grateful I felt to be enjoying such genuinely soulful company and to feast on the kind of healing and nutrient-dense meal that feeds my body and soul. When Dennis found out I was heading to Ubud the following day, he suggested I swing by Five Elements, an eco-conscious wellness retreat and raw living foods restaurant nestled on the lush, tropical banks of the Ayung River.
Five Elements takes a holistic approach to health by combining ancestral Balinese healing modalities with plant-based nutrition and Sacred Arts all within an eco-luxurious setting that's both innovative and an homage Bali's beautiful traditions and culture.
Though I had just left magical Candi Kuning market, where I had loaded up on truckloads of delish tropical fruits, I was hungry (as I always am ;) and thrilled to be sampling more fabulous raw food delicacies.
It came served on a beautiful eye-popping green banana leaf and eco-friendly bamboo plate.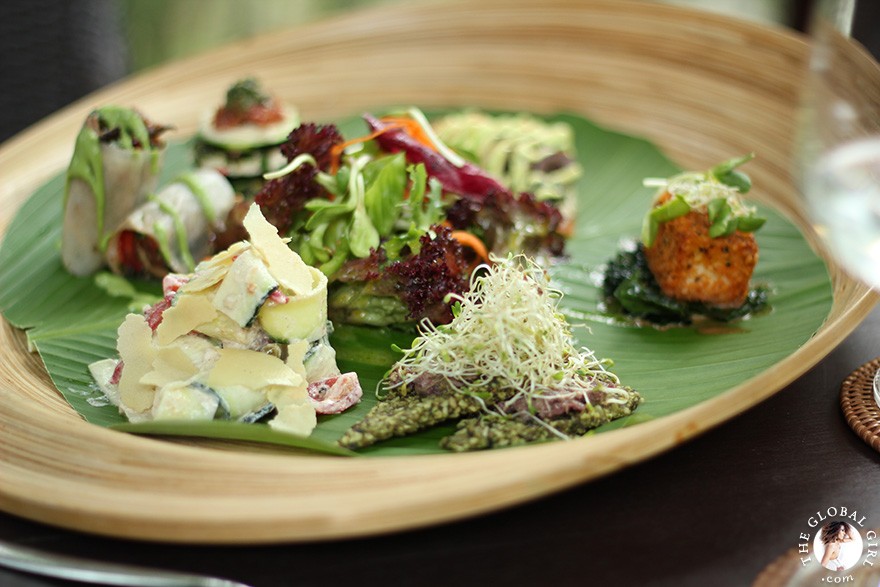 I particularly loved the "Tropical Garden Pizza" with chili tomato sauce and cashew cream cheese, pineapple, tamatillo, avocado and coconut "bacon" on a raw almond flatbread. The 'Coconut Crusted Cashew Tofu' (that pretty looking cube on the right) served with green curried vegetables is also a winner, it's both quite unique and refined.